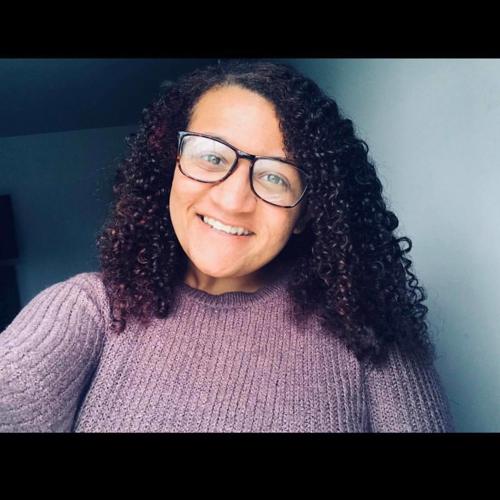 A 22-year-old Wheatfield woman who directed an after-school program died Wednesday in the Cleveland Clinic, where she waged a grueling fight for life that began when she contracted Covid-19 in April.
Tatiana Moore was awaiting the double-lung transplant that would enable her to get on with her life and her career. Meanwhile, her mother, Lori Salvatore, had just set up residence in Cleveland to be closer to her daughter and help her recover from the operation, whenever it happened.
But Moore, surrounded by her mother and other close family, became an unusually young victim of Covid-19.
"I want her to be a reminder to people that this is real," her mother said Thursday, speaking of the novel coronavirus that has taken around 132,000 lives nationwide.
She described her daughter as a strong leader and a giving person whose goal was to become a social worker. She said Moore would have wanted people to wear their masks, out of concern for others.
"Her little body just couldn't take it anymore," Salvatore wrote in an announcement posted Thursday on the Facebook page of her brother, Andy Salvatore of Wendell, N.C.. He had helped set up a Go Fund Me appeal to help with expenses and was at the Cleveland Clinic when his niece died.
"She passed away peacefully on her own terms with us by her side," Lori Salvatore wrote, thanking everyone for their love and support, adding that she would keep them posted about funeral arrangements.
Moore had recently become director of the YWCA-sponsored before- and after-school programs at Edison Elementary in the Kenmore-Tonawanda school district, and was active in theater with the group In Good Company Productions. She was a big sister and mentor to Madelyn Moore, 19, and intended to complete a bachelor's degree at SUNY Buffalo State to become a social worker.
In April, she was diagnosed with the novel coronavirus and placed first in St. Joseph's Hospital in Cheektowaga, and then on a ventilator at Mercy Hospital in South Buffalo.
Doctors there tried to recycle her blood to add oxygen and hopefully reverse Covid-19's attack on the lungs' ability to exchange oxygen for carbon dioxide. But the virus, conspiring with pneumonia and asthma, irreparably damaged her lungs, the family said on its Go Fund Me page. In May, she was moved to the Cleveland Clinic to await transplant surgery.
On May 18, a test showed that she had beaten back the virus itself, clearing a crucial hurdle in the run-up to the operation.
'My girl got that out of her system!" Lori Salvatore posted the next day. "That was a major step in her receiving new lungs. Even though she doesn't have the virus anymore, it did major damage to her lungs' structure that is irreversible. They are beefing her up with extra oxygen in her lungs as well as draining fluid from around the lung area."
Eight days later, Moore remained weak. 
"She is under heavy sedation and they are trying to wean that off of her," her mother posted on May 27. "Every time they try, her blood pressure or heart rate goes crazy. Since they cannot wake her up, they did a CT scan today to see if everything was OK neurologically. That came back great! Once they are able to wake her up, then she can start rehab and PT to get her strength back. After that she will be put on the transplant list."
Total strangers rallied in support. The Buffalo Bills Backers group in Cleveland offered Salvatore meals and a place to stay when she was ready to take up residence there. A company called 26 Shirts, which designs and sells T-shirts for a cause, offered its help. The Go Fund Me page was on its way to more than $30,000 raised, far more than the $20,000 goal.
"I don't know Tatiana or her family but my neighbor does," wrote one donor, Angela Marino. "I am praying for you."
Meanwhile, Moore's friends from In Good Company collaborated to sing a socially distanced "Don't Stop Believing" and posted it on YouTube as a tribute to "Tat."
Lori Salvatore's final post on her daughter's condition appeared Tuesday, when she said Moore's liver and kidneys were contributing to a grave outlook.
"Yesterday was my first full day of being bedside with her. I knew immediately what my job was," she wrote. "She needs that mom encouragement to help push her along every day."
Moore's kidneys were not working and she was on constant dialysis, Salvatore reported. Her liver was struggling, too.
A doctor confirmed for Salvatore that Moore was in no condition yet for the transplant. It was weeks away.
"But we already knew that," Salvatore said on the Go Fund Me site.
Few in 20s die from Covid-19 
Nationwide, the percentage of people under age 24 dying as a result of Covid-19 is small. When there have been hundreds or thousands of deaths in a week, the number of victims under 24 numbers fewer than 50 and sometimes fewer than 10, according to provisional data from the federal Centers for Disease Control and Prevention. When more than 16,000 deaths were reported in the week ending April 18, just 17 involved patients under 24, the CDC data shows.
Among New York's almost 25,000 Covid-19 deaths so far, 92 involved people aged 20-29, or 0.4 percent, according to the state Health Department.
Family and friends were heavy with grief Thursday over a victim who had so much life yet to live.
"Tatiana would encourage all the kids to be themselves and to participate in whatever would make them happy," said Joe Cicatello, who preceded her as director of the before- and after-school programs at Edison Elementary. "She loved to help people and understand everyone's story. She wanted to be a friend to everybody. She would have made a great social worker."
Olivia Tober met Moore during their school years in the Niagara-Wheatfield district. In the seventh grade, they avoided a gym class that involved kickball because neither liked it. They became fast friends.
"She was always there for you, no matter what, whether you were right or wrong," Tober said. "She just did everything with her whole heart. She wanted to help people. She wanted to live her life to the fullest."
Concerned about COVID-19?
Sign up now to get the most recent coronavirus headlines and other important local and national news sent to your email inbox daily.