Photos: A Closer Look: Triangle house
Longtime Buffalo artist Ben Perrone built a contemporary triangular-shaped house on School Street on Buffalo's West Side. It is a reflection of his creativity inside and out. After conceiving of the idea, he found architect Kevin Connors to lay out the inside and provide the structural details, then he hired contractors. Unlike an A-frame house which has a rectangular base, this has a triangular base. The work began on the house with a studio built on back two years ago when he was 85 years old. It is nearly finished.  
A unique home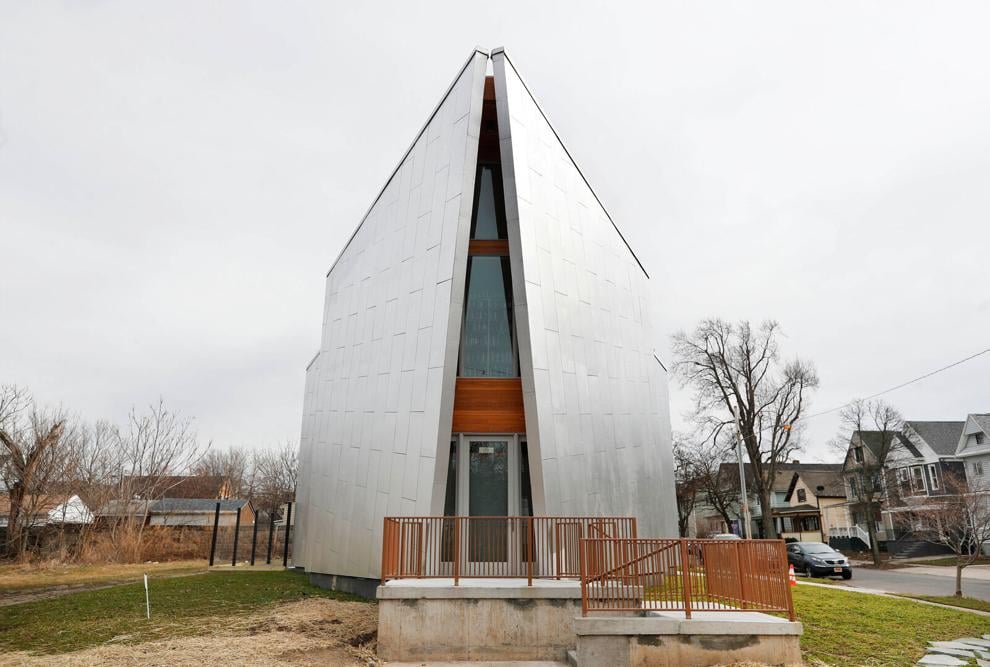 Aerial view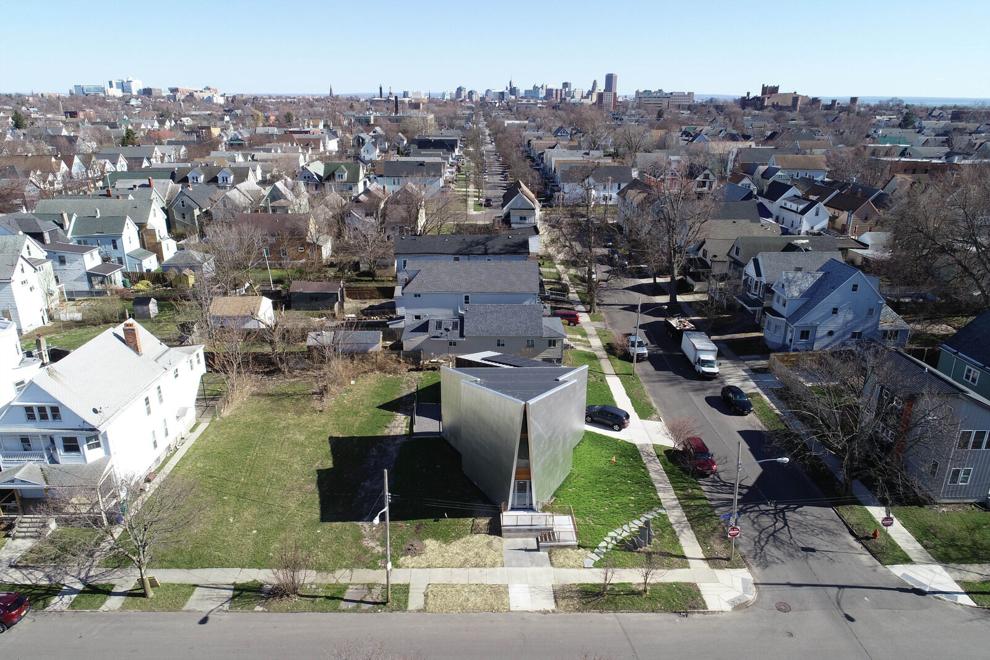 West Side neighborhood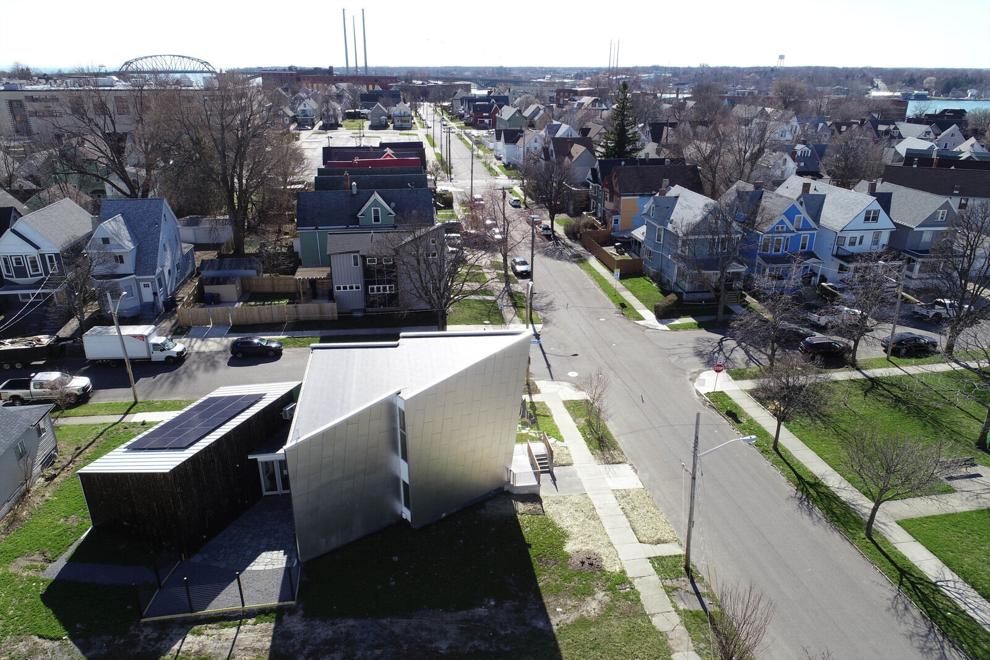 Shiny home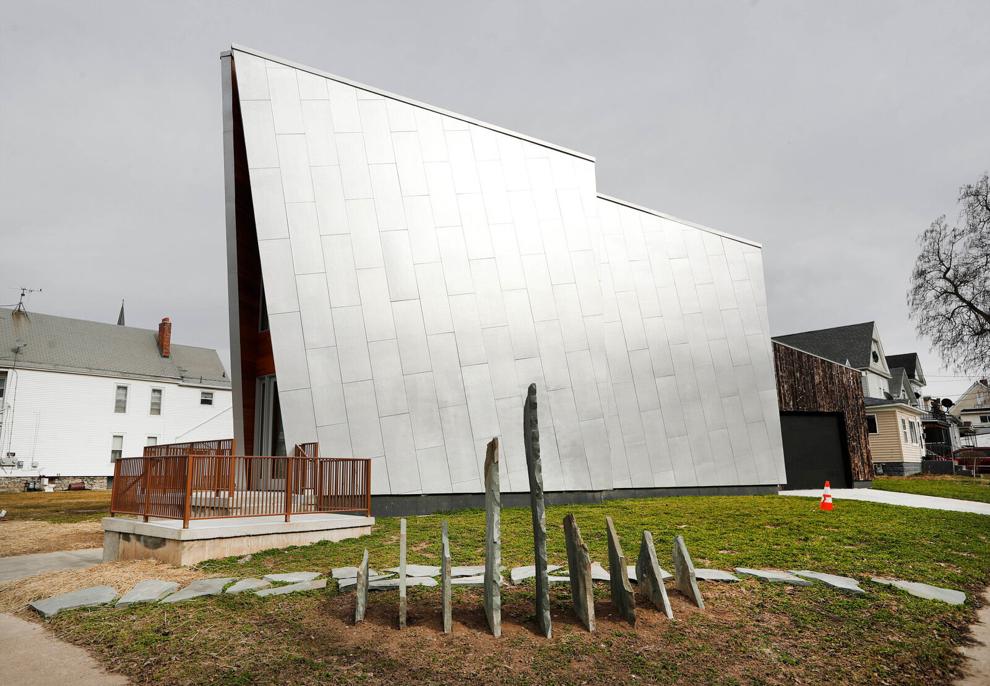 Energy efficient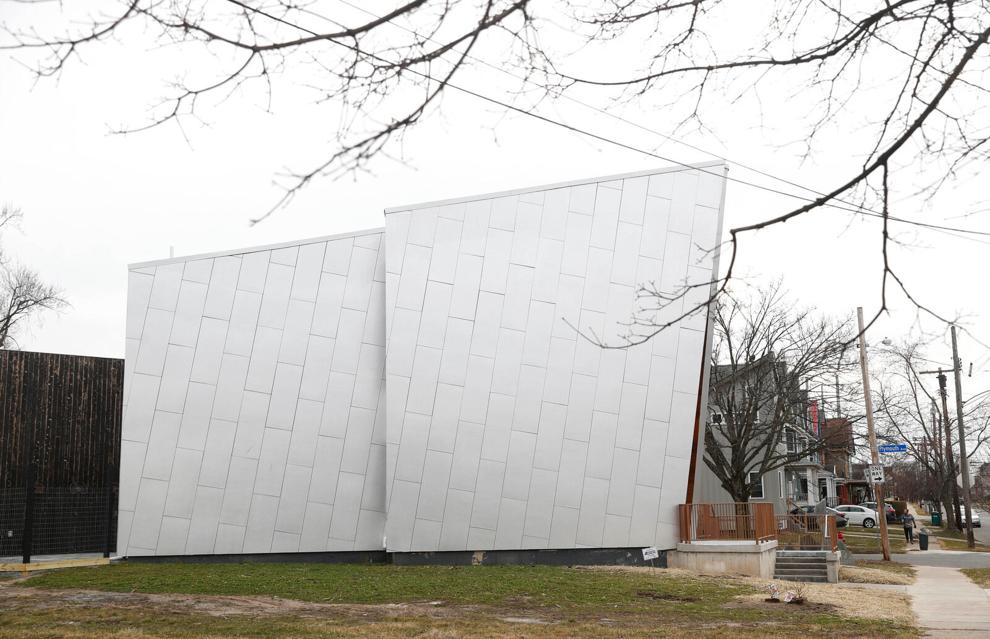 Back patio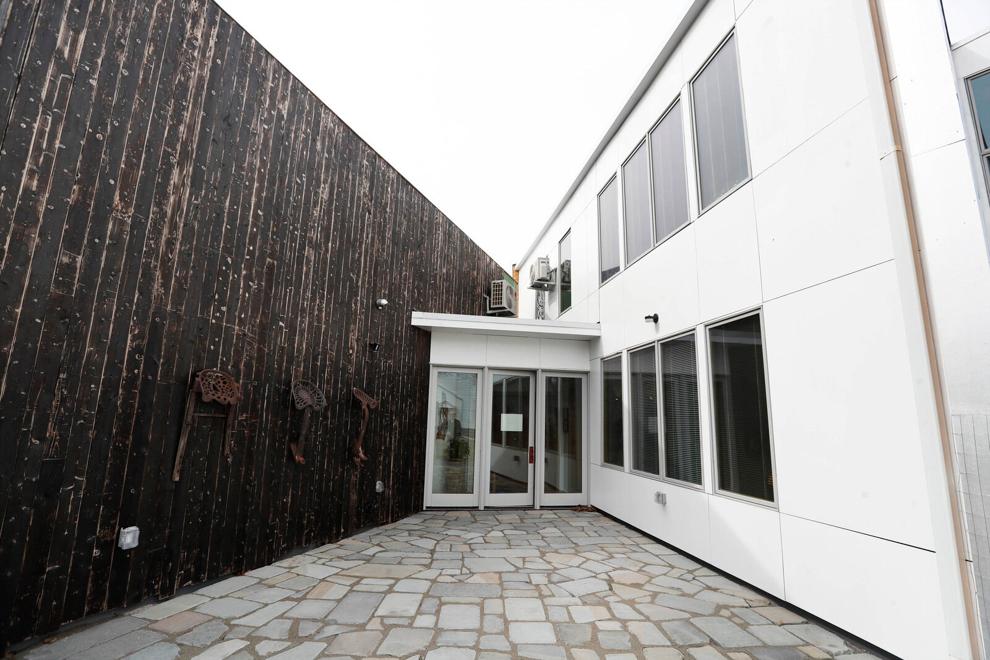 Burnt cedar siding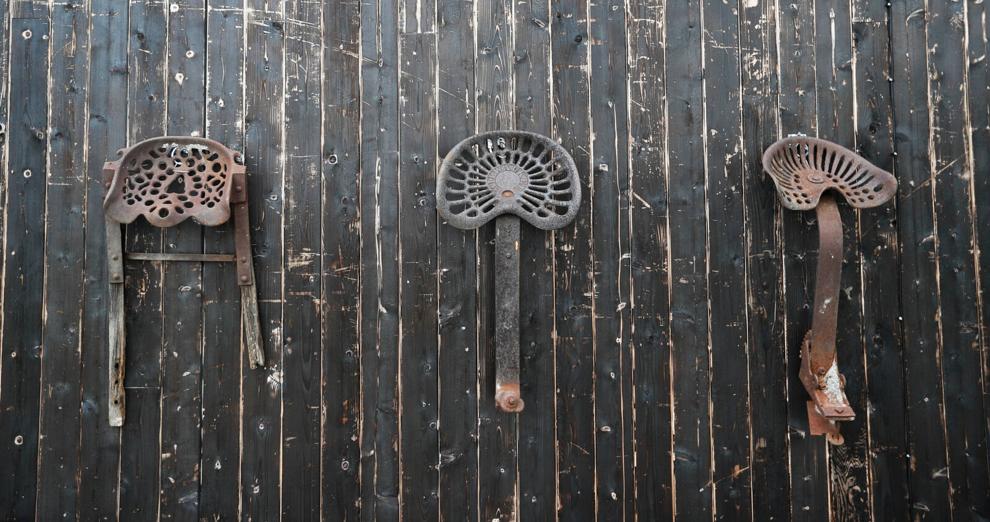 Solar panels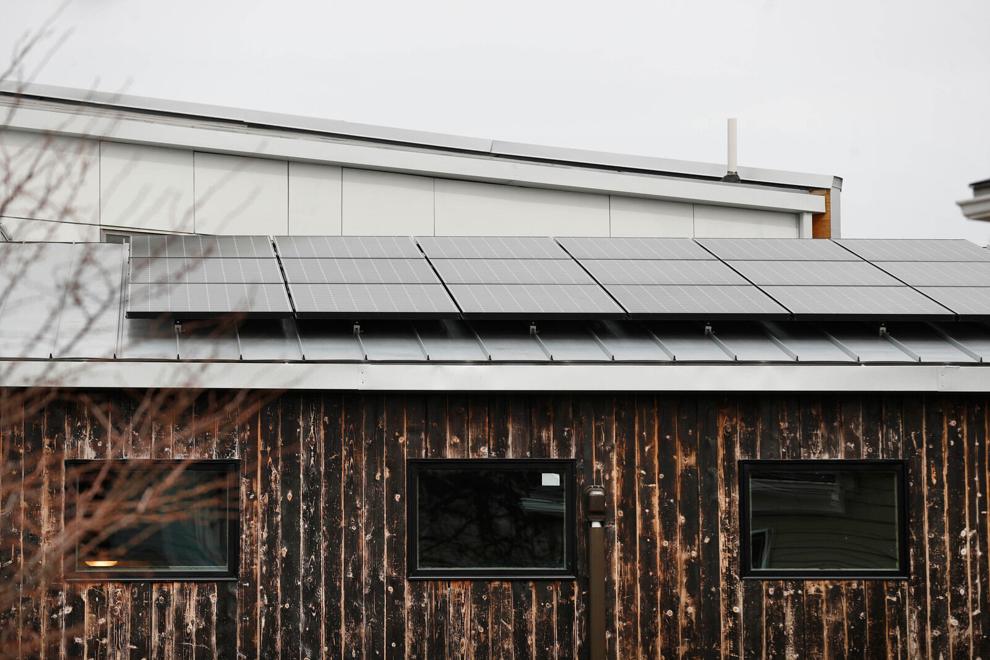 Perrone at home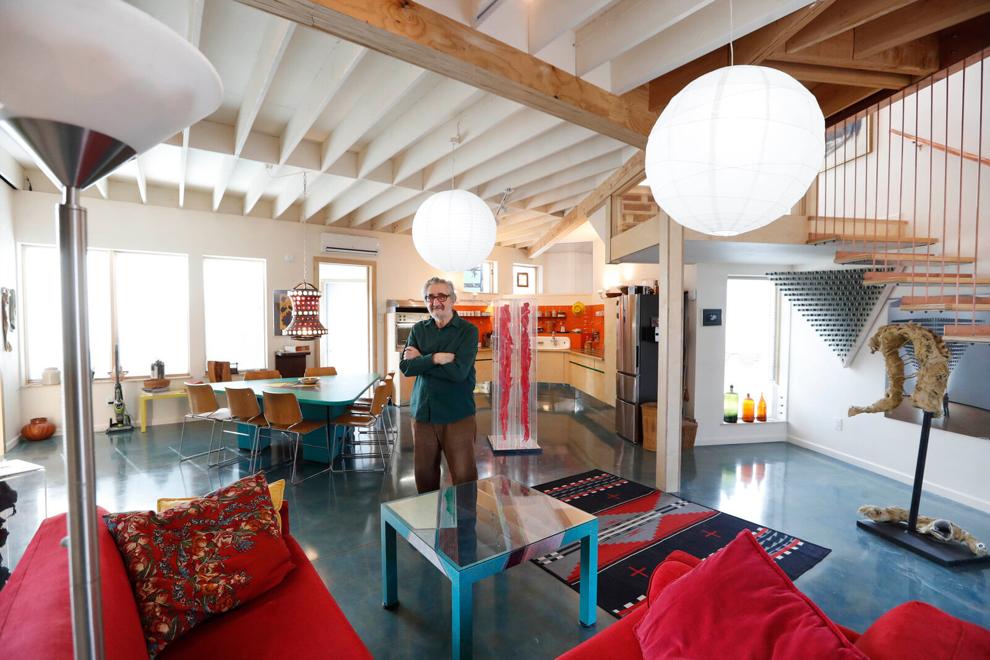 Living room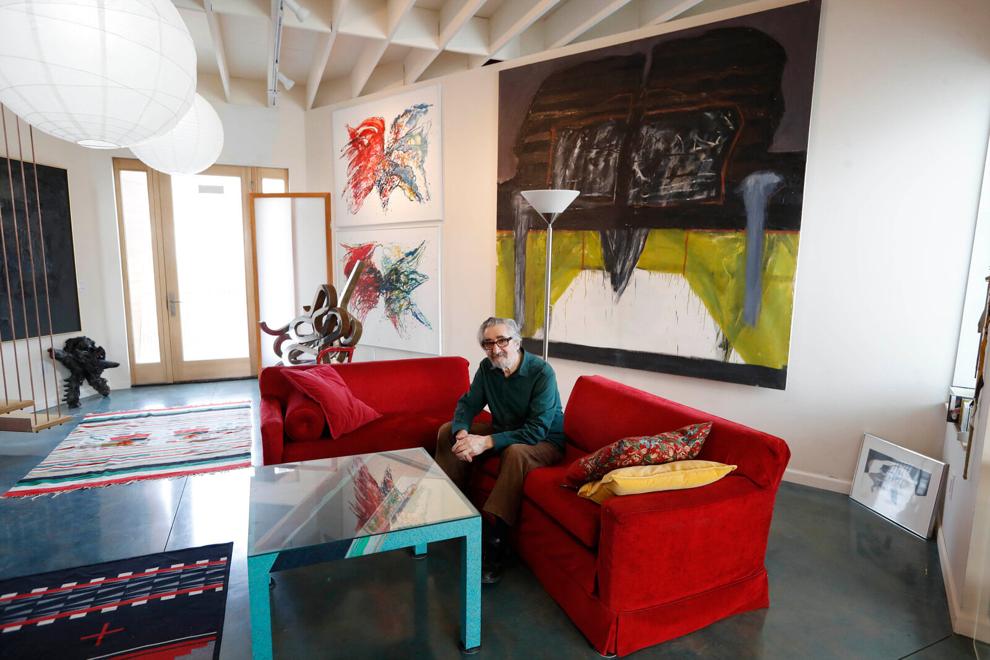 First floor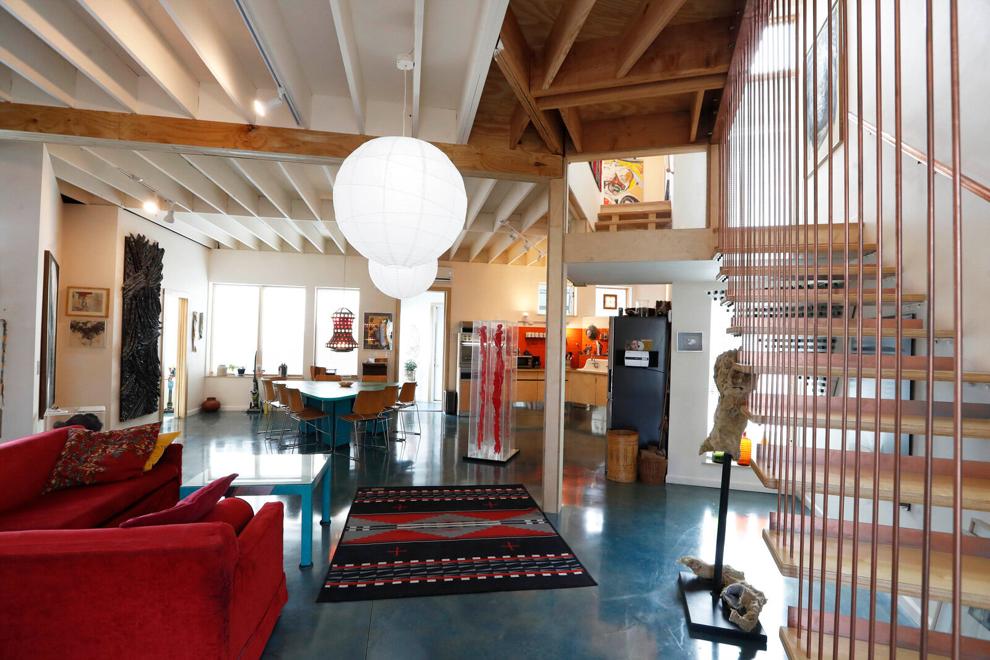 Dining room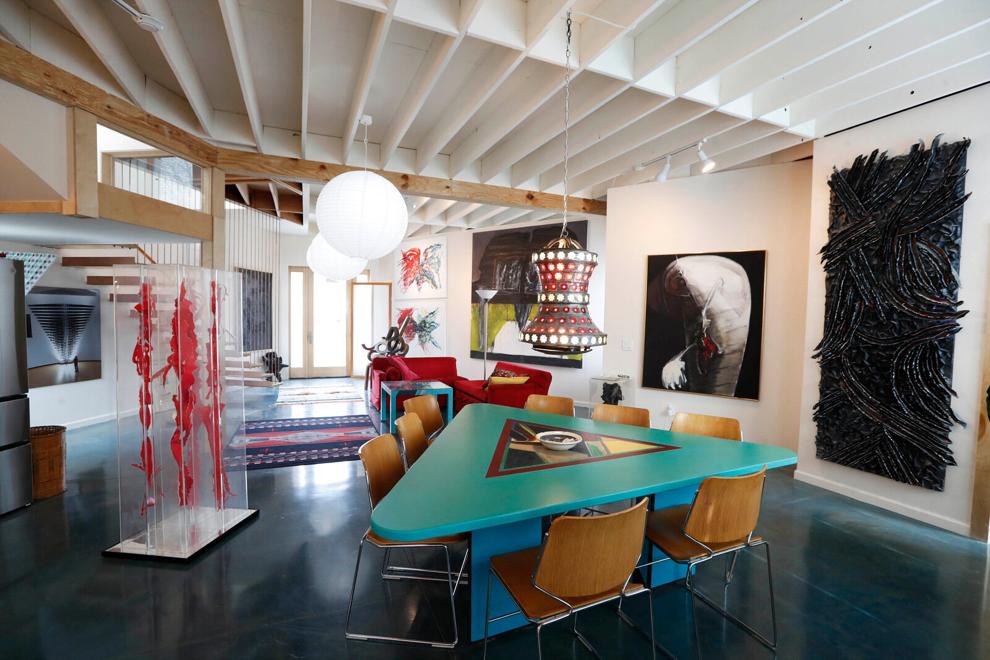 Triangular table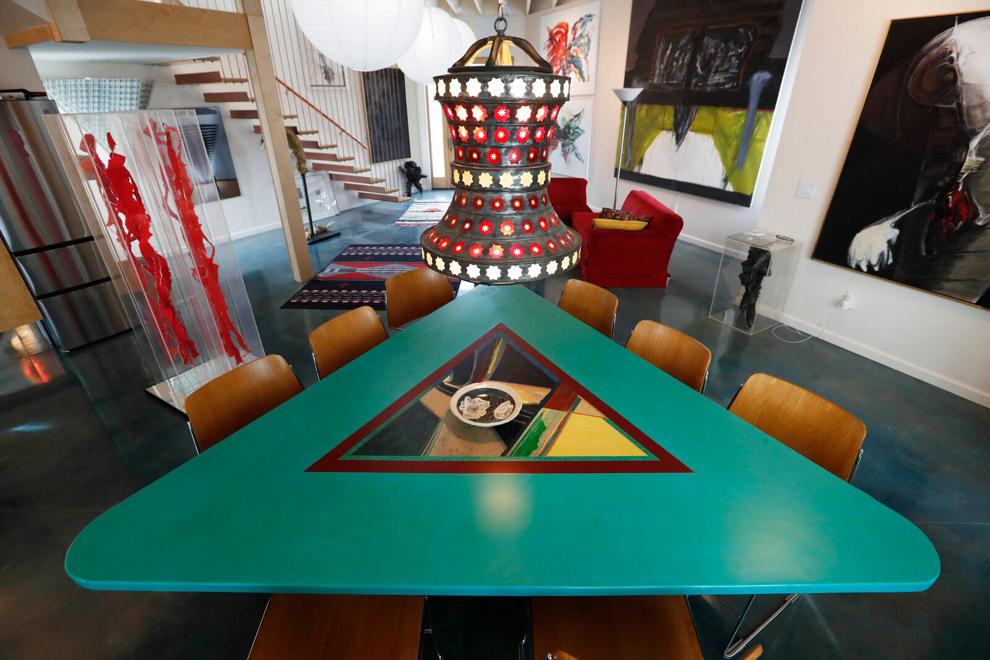 Creative lamp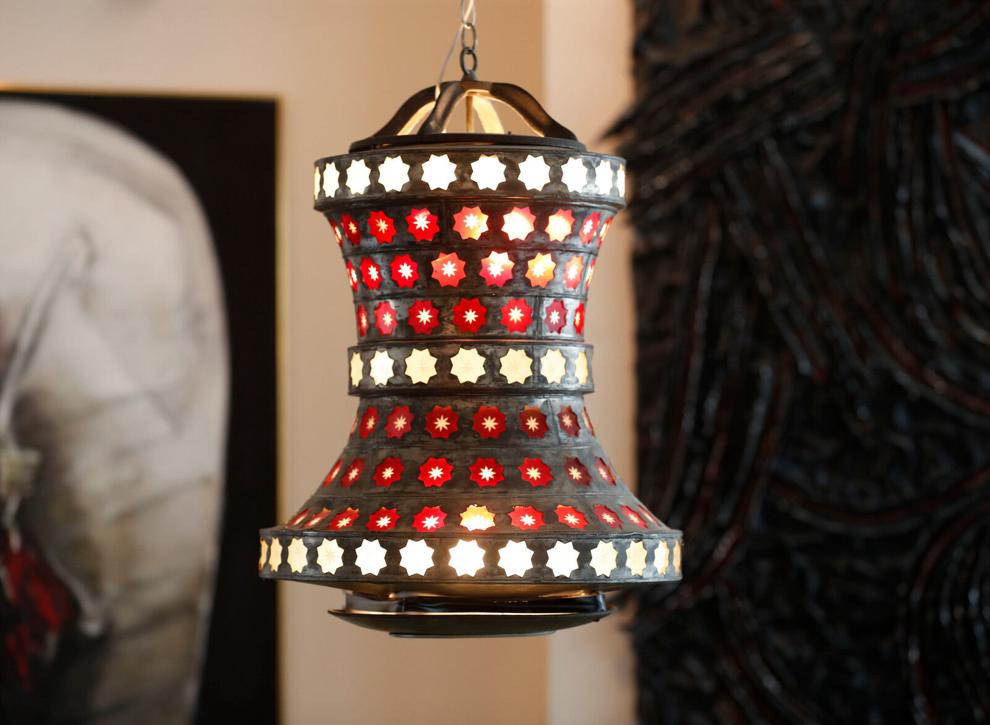 Perrone's sculpture
Red sculpture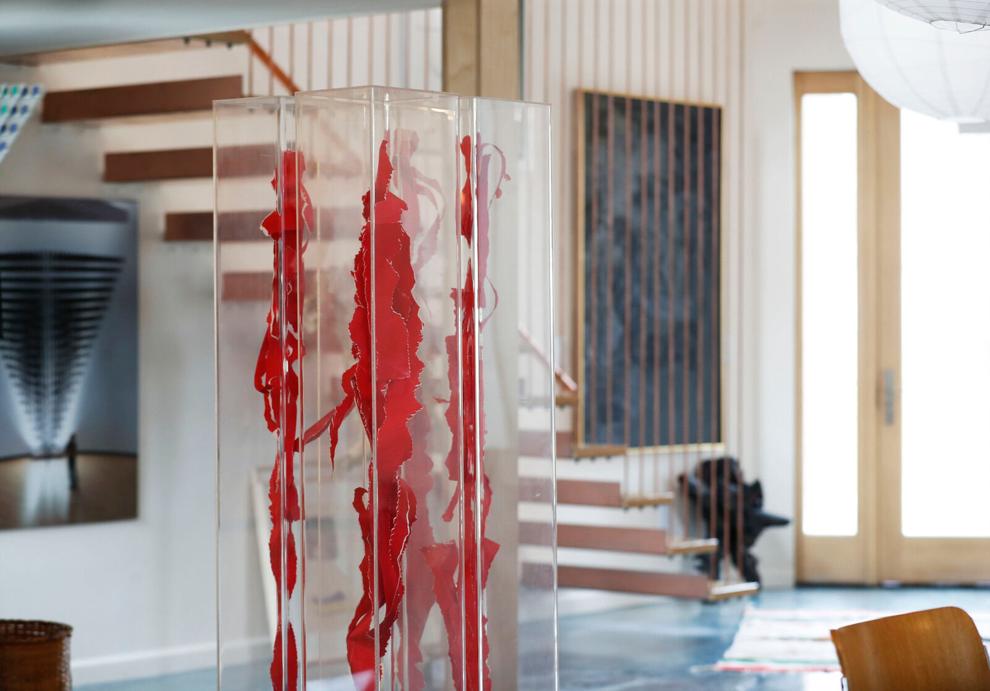 Kitchen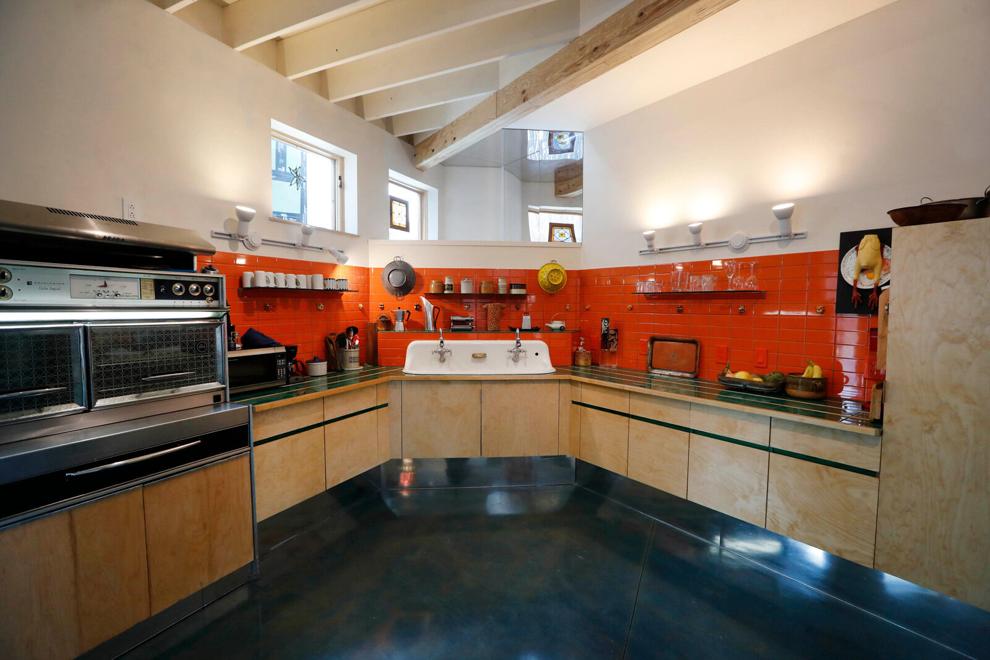 Kitchen sink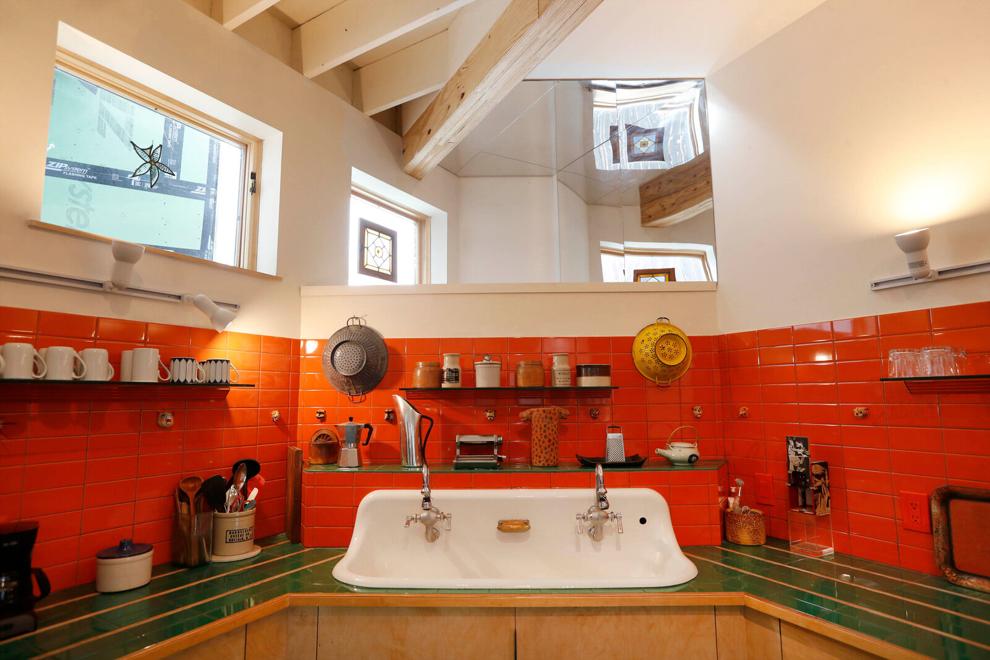 Retro stove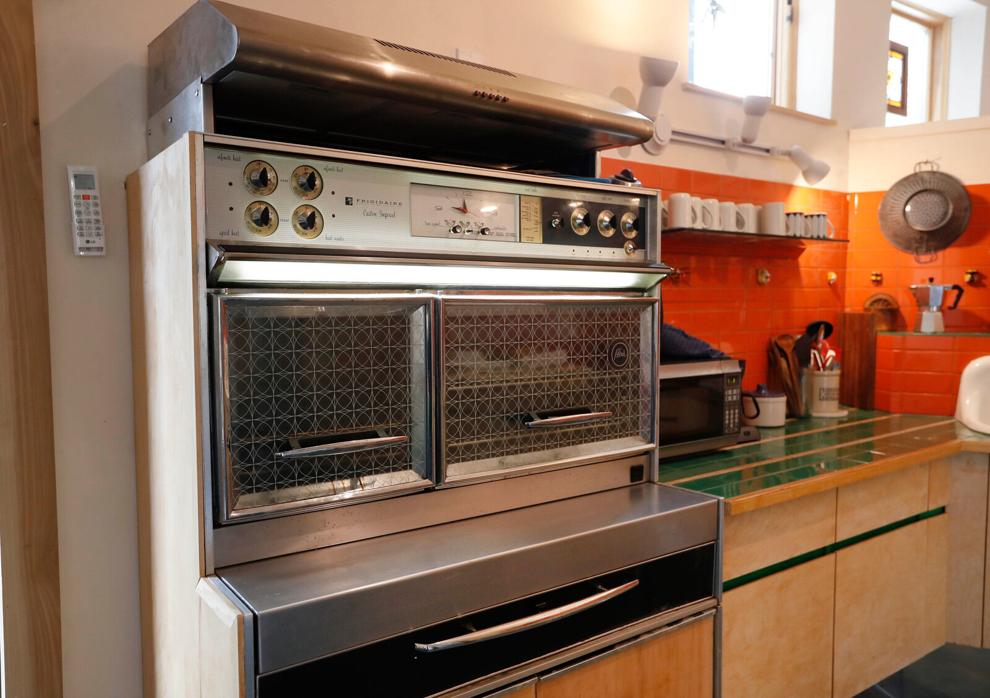 Cherry Chair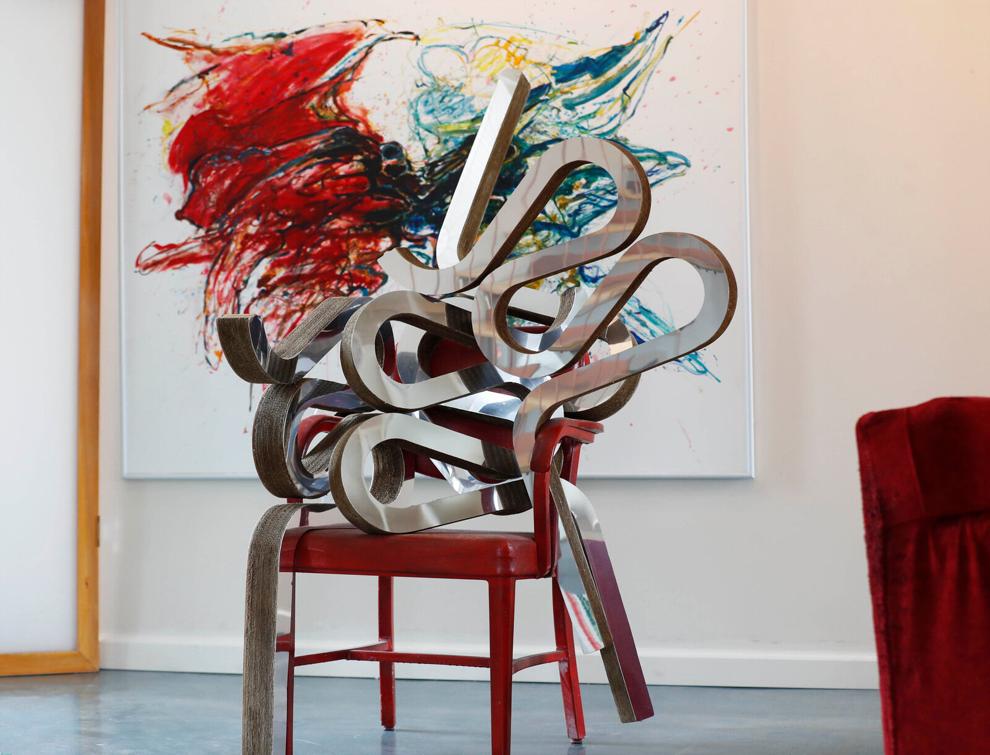 A memorable exhibit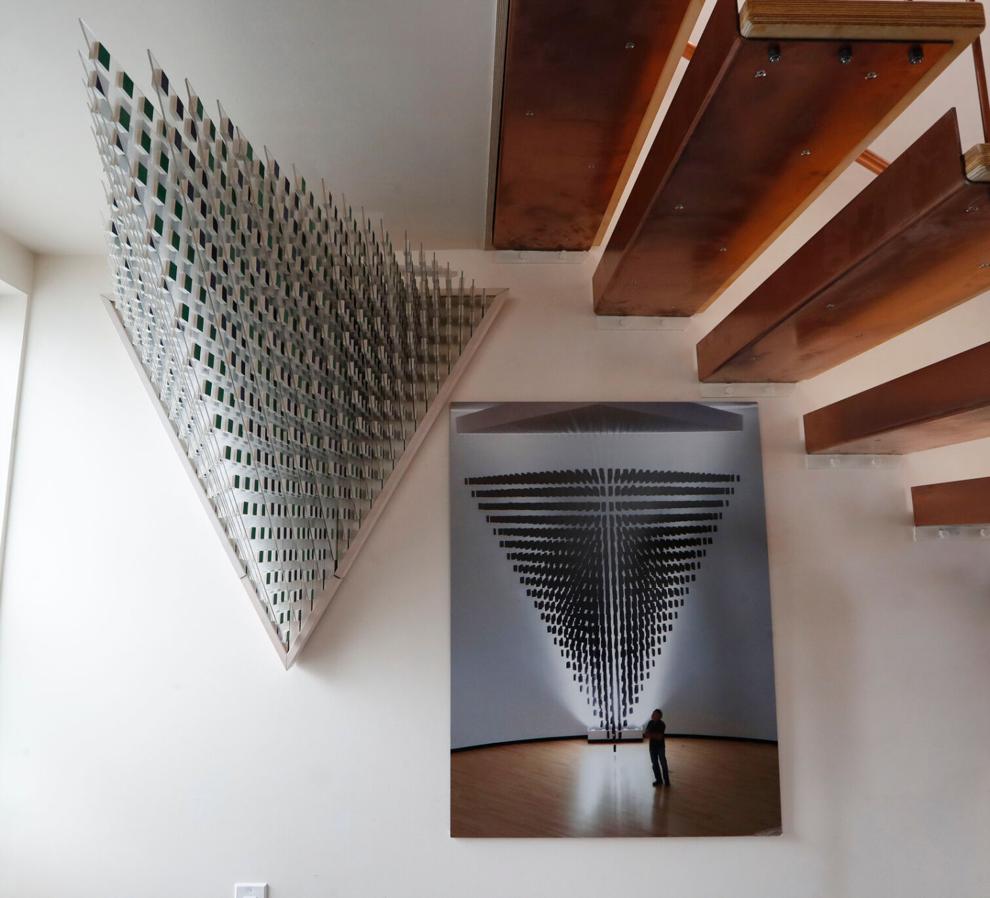 Stairway
Suspended stairway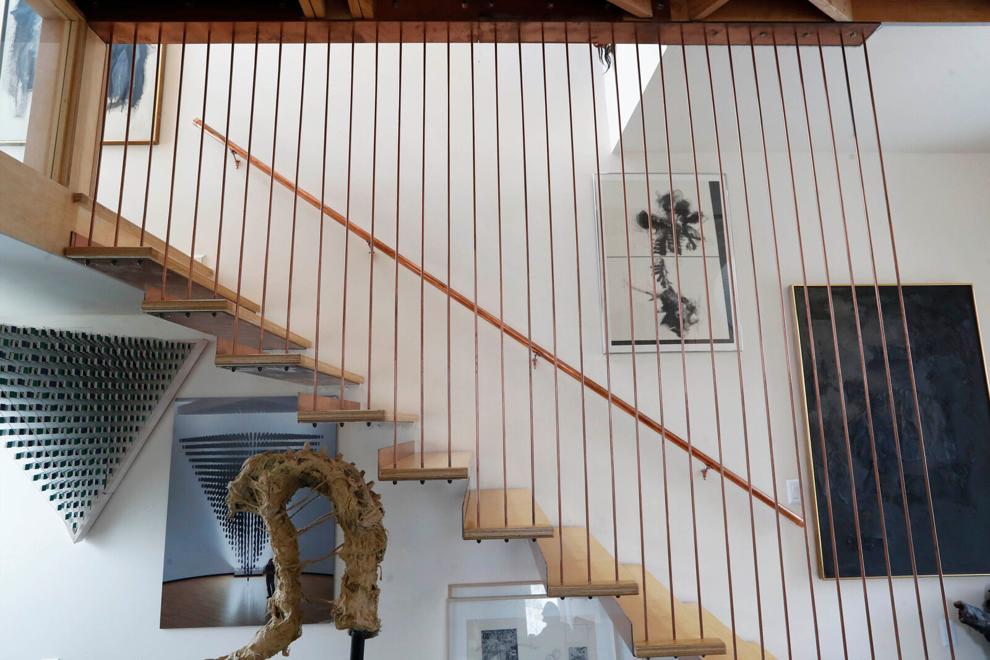 Looking down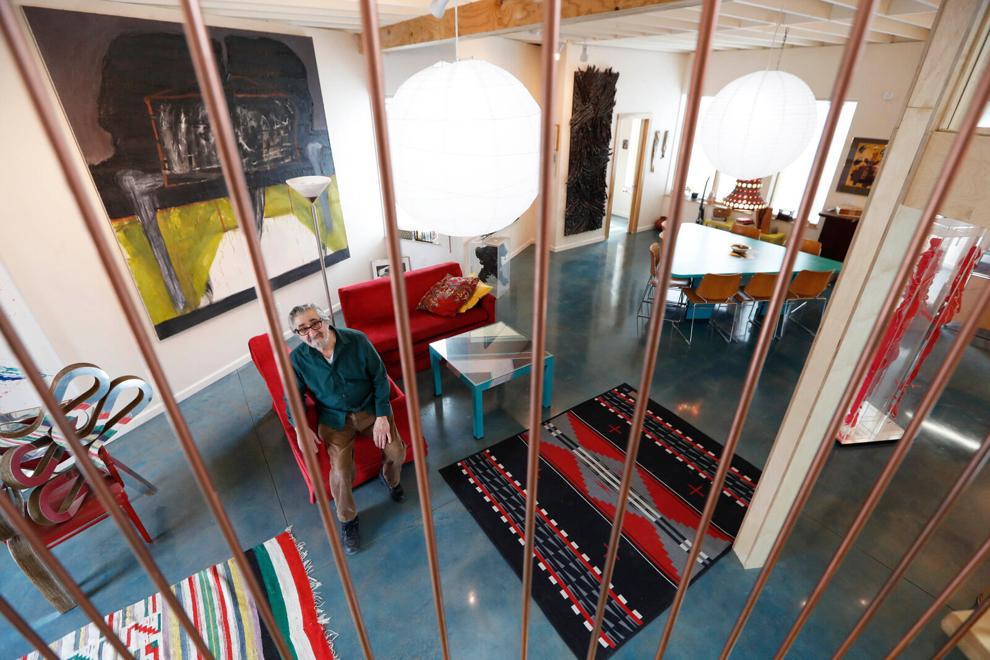 Upstairs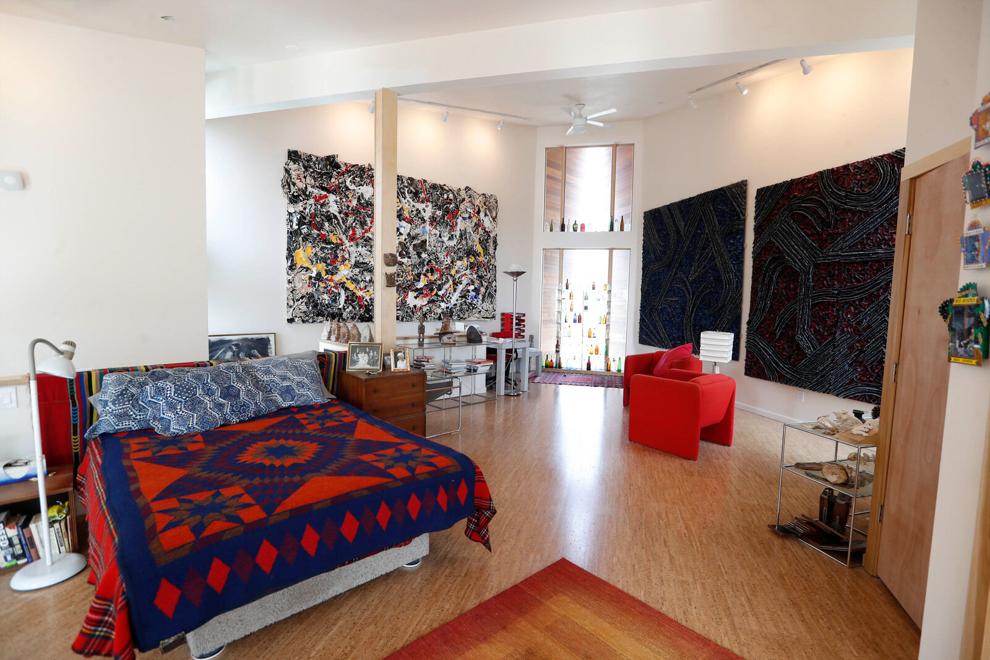 Sitting area
Artwork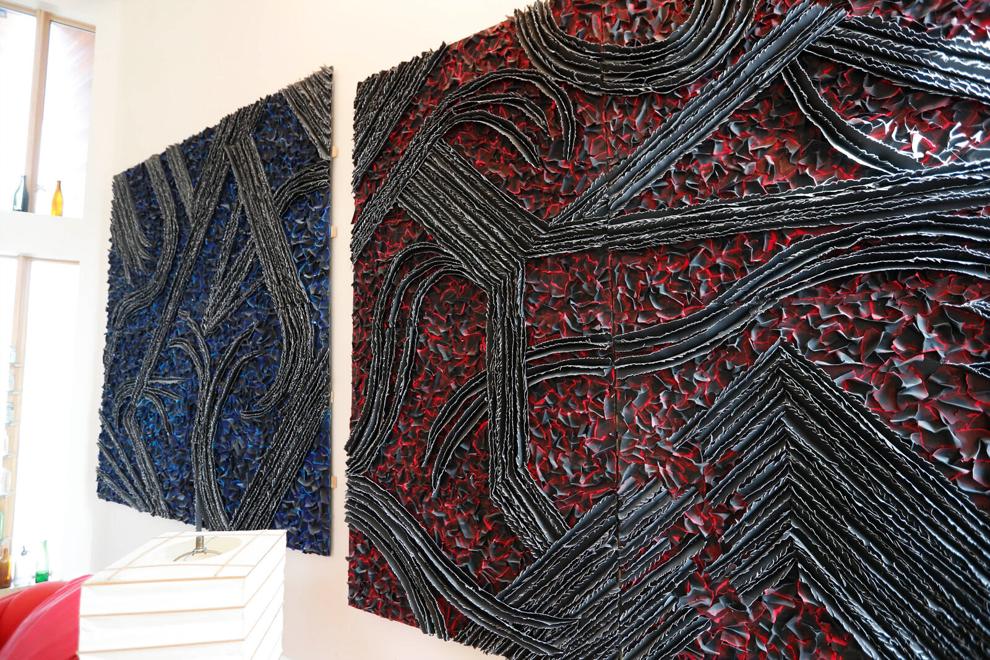 Second floor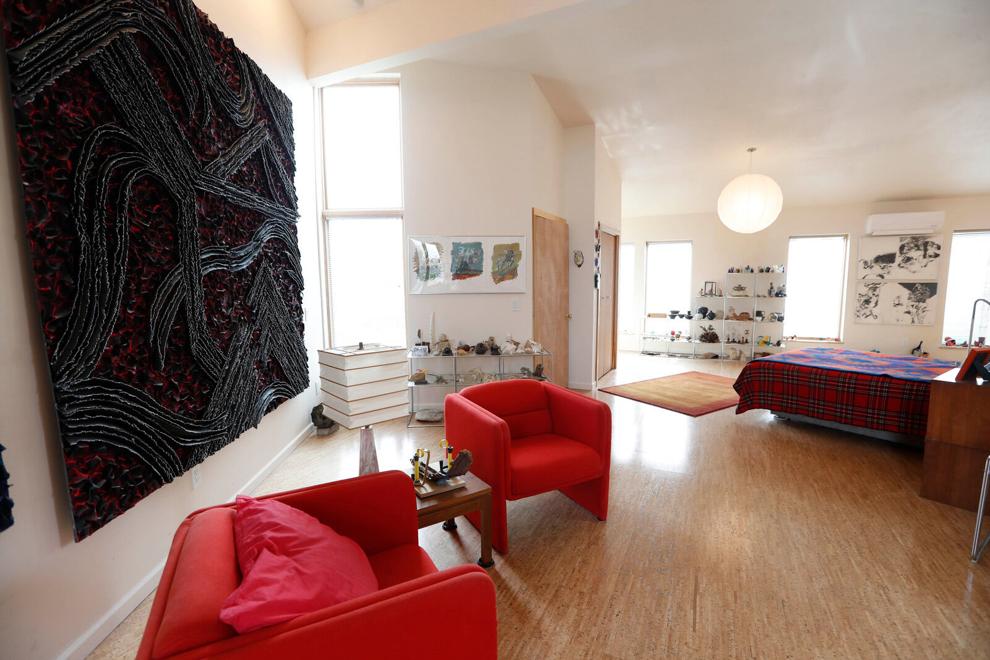 Bottle collection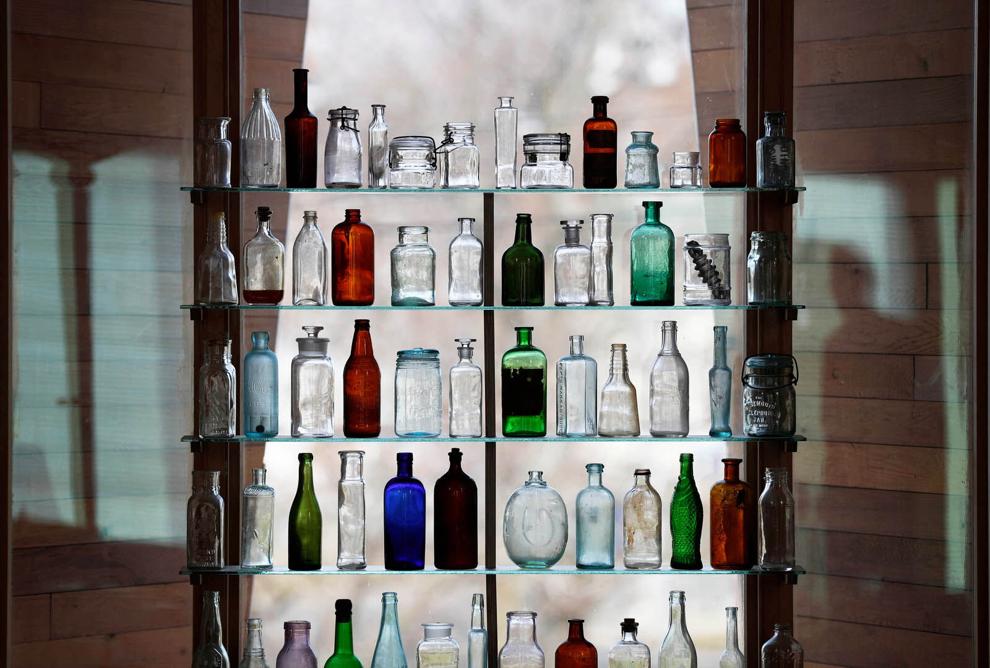 Long window and bottle collection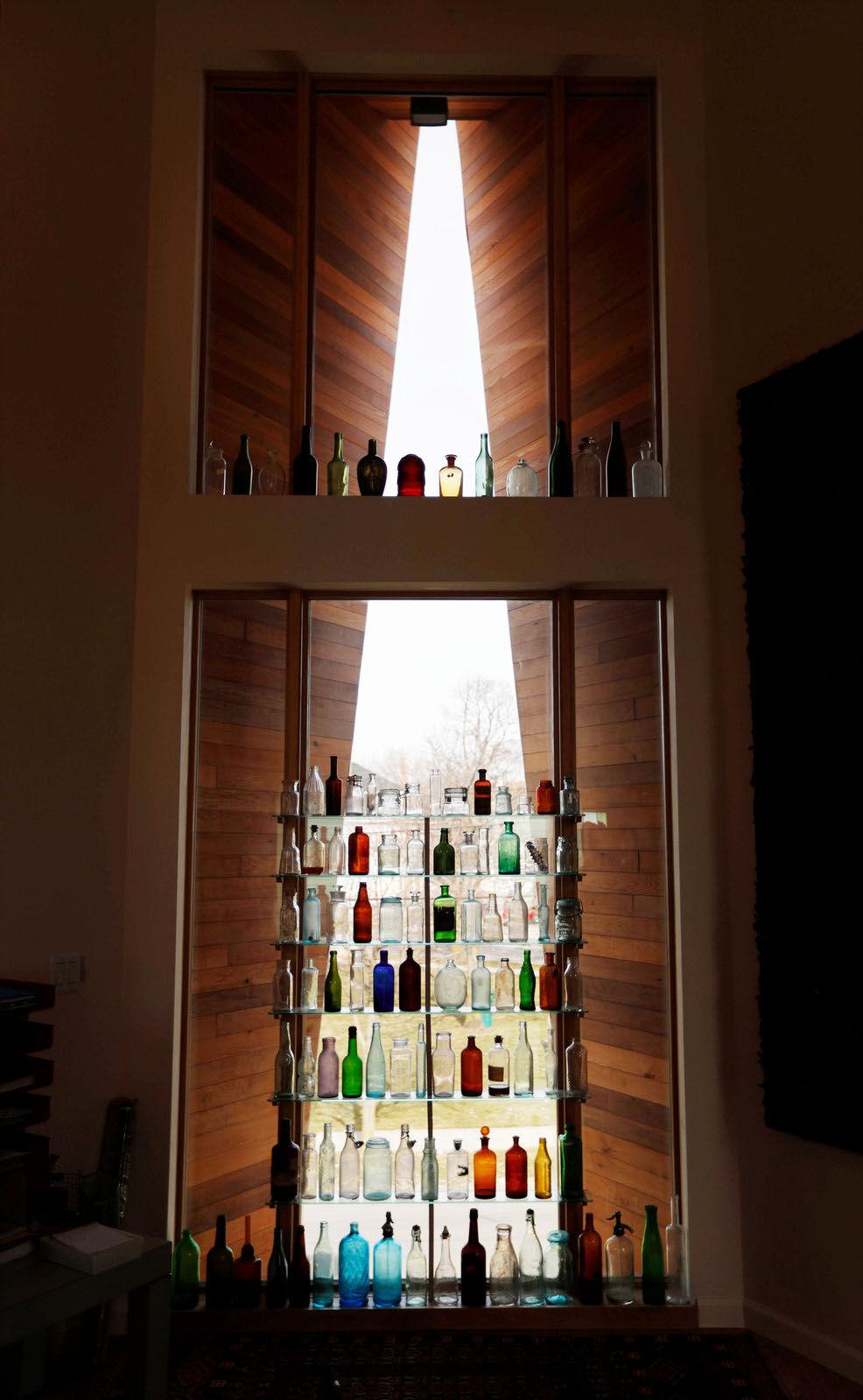 "Jackson Hot"
Cork floor
Creative corner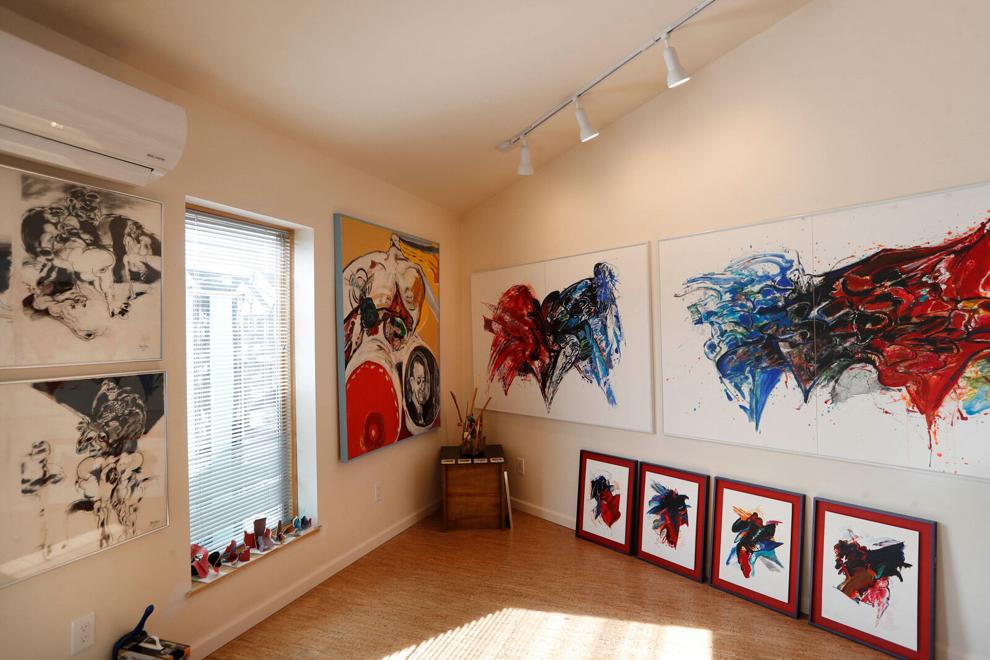 Two paintings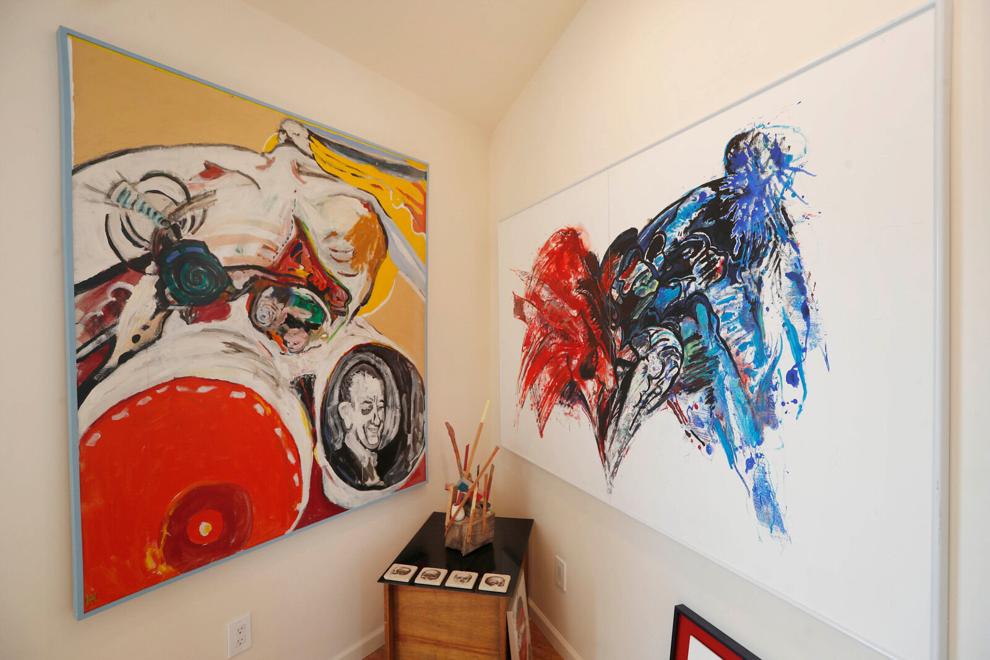 Creative process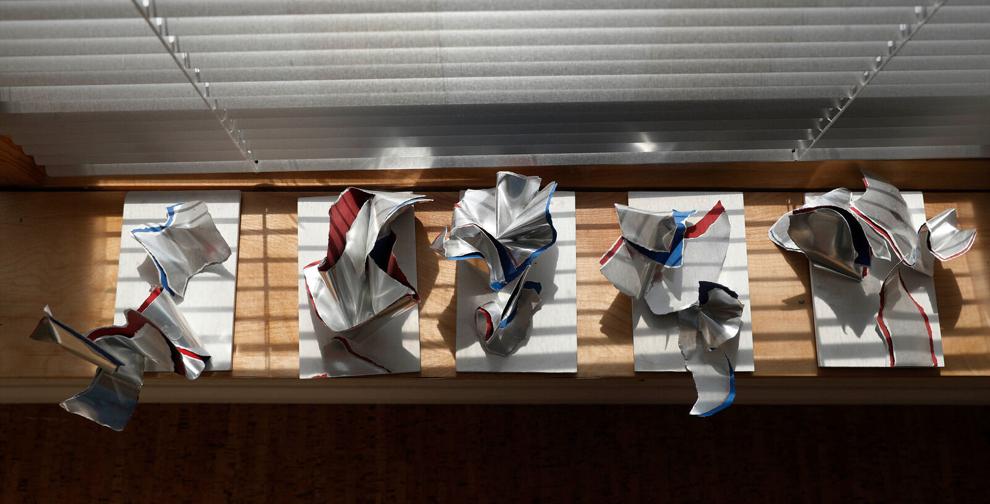 Bathroom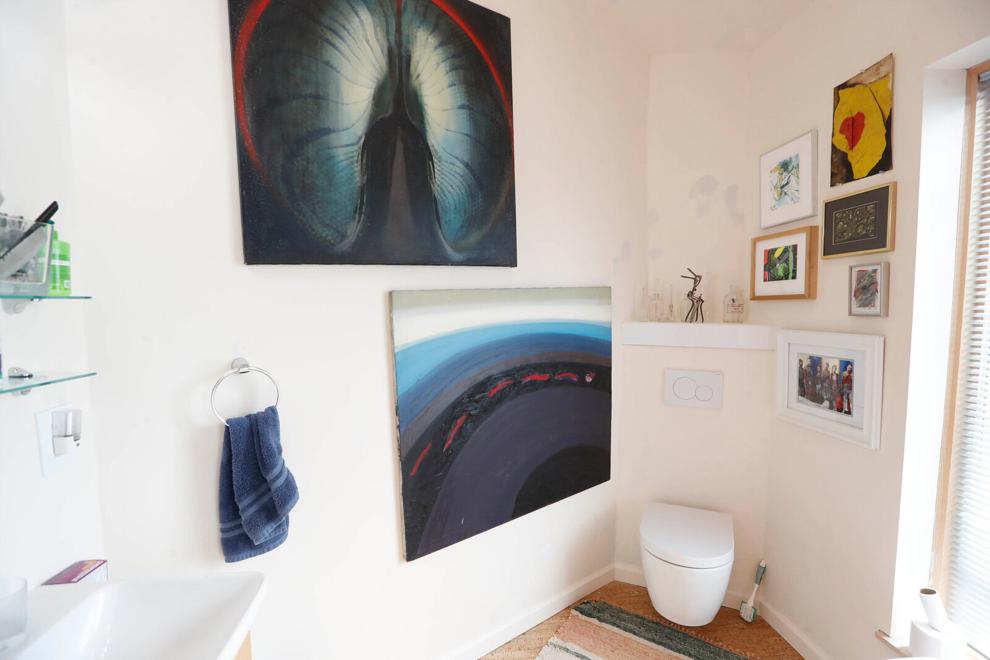 Shower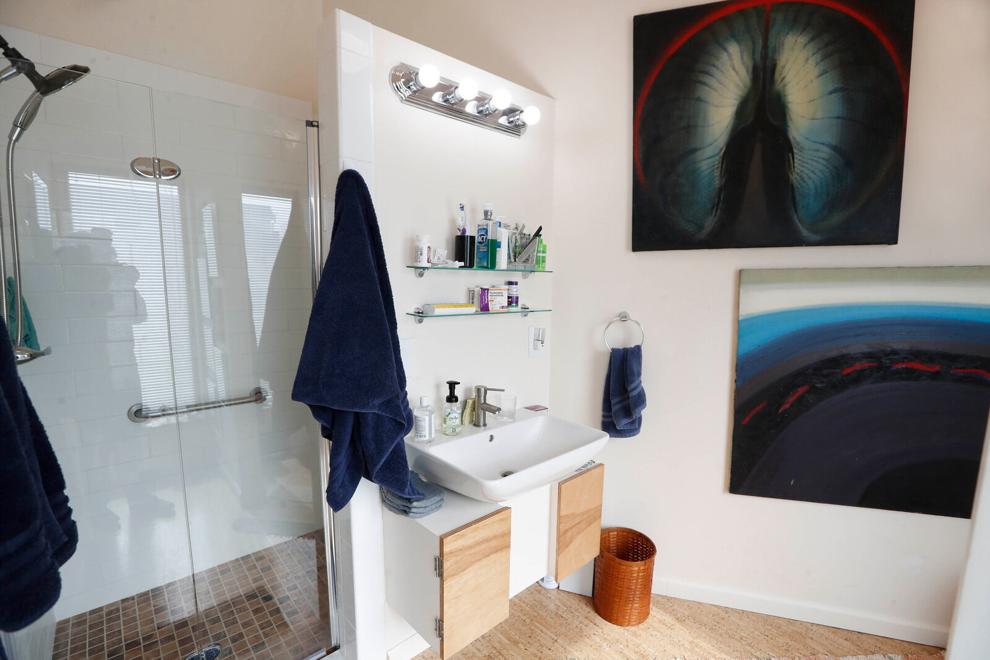 Exterior view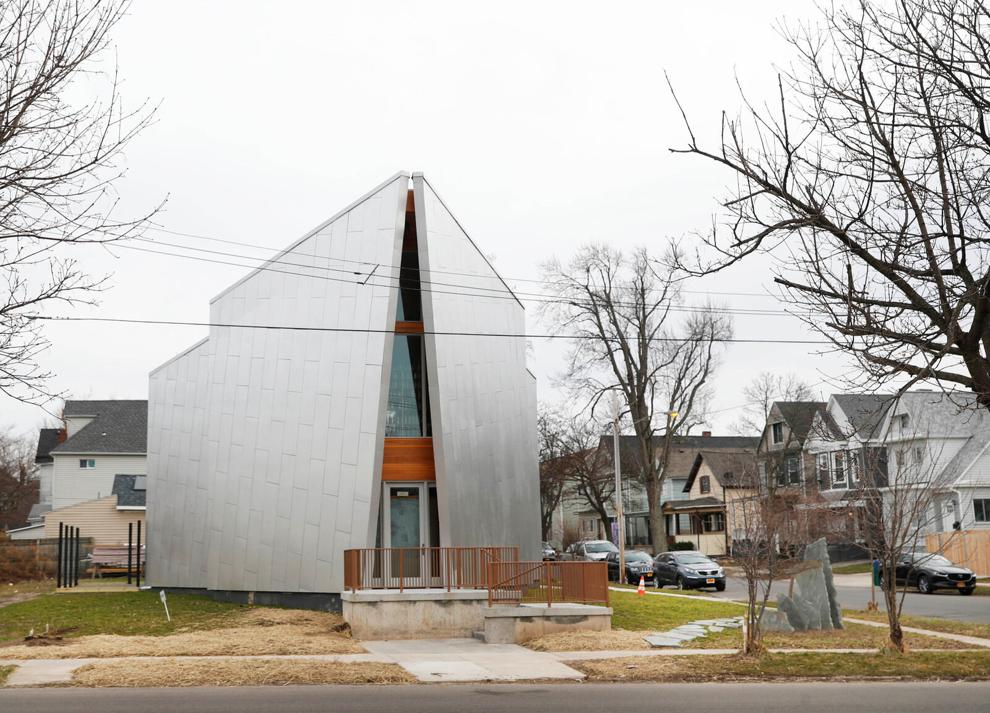 Aerial view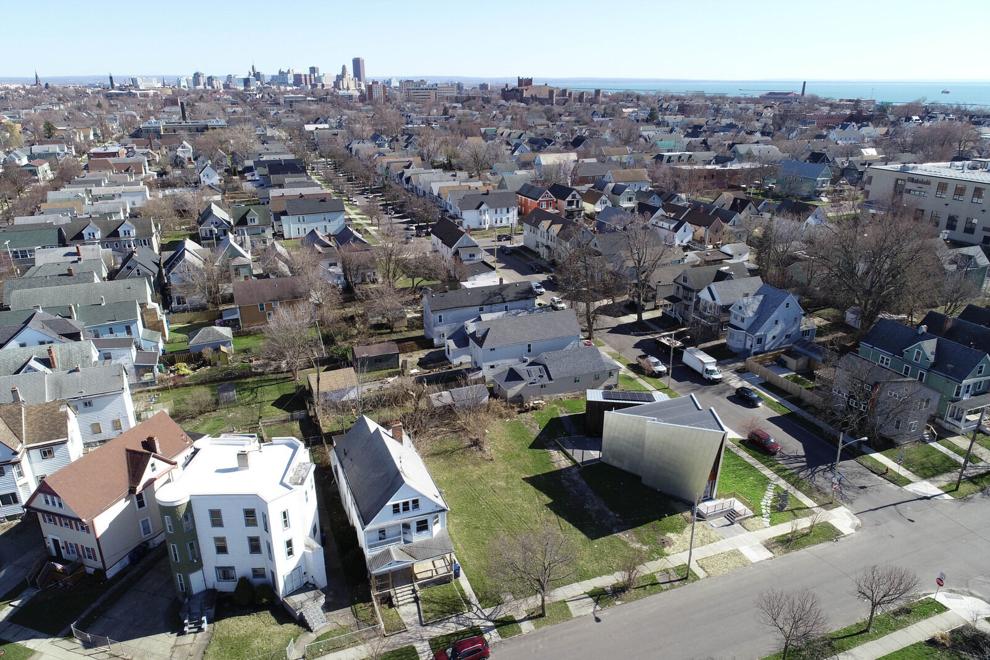 Set apart