As We See It: Erie Basin Marina observation tower
Buffalo is many things to many people, and those people often have different perspectives based on their own experiences. 
"As We See It," a new series by The Buffalo News photography staff, will take a fresh look at local landmarks with each of our photographers offering his or her unique perspective.
First up: the observation tower at the Erie Basin Marina.  
The marina and its observation tower are benchmarks of the city's waterfront revitalization, the starting point for almost 50 years of development along the downtown shoreline. Started in 1970 and opened in 1974, the marina was created by connecting a 110-year-old breakwall to the mainland and building a 3,300-foot-long peninsula with 700,000 cubic yards of excavated fill.
The focal point is the 76-foot observation tower, which is visible to boaters 5 miles away. Designed by James Renaldo and engineered by Norman DiDonato of DiDonato Renaldo Associates of Buffalo, it offers a modern counterpoint to the landmark 1833 lighthouse nearby. 
At the top of the tower's 83 steps, viewers get what may be the city's most dramatic link between land and water – a panoramic view of the downtown skyline on one hand and a vista across Lake Erie on the other.
Erie Basin Marina observation tower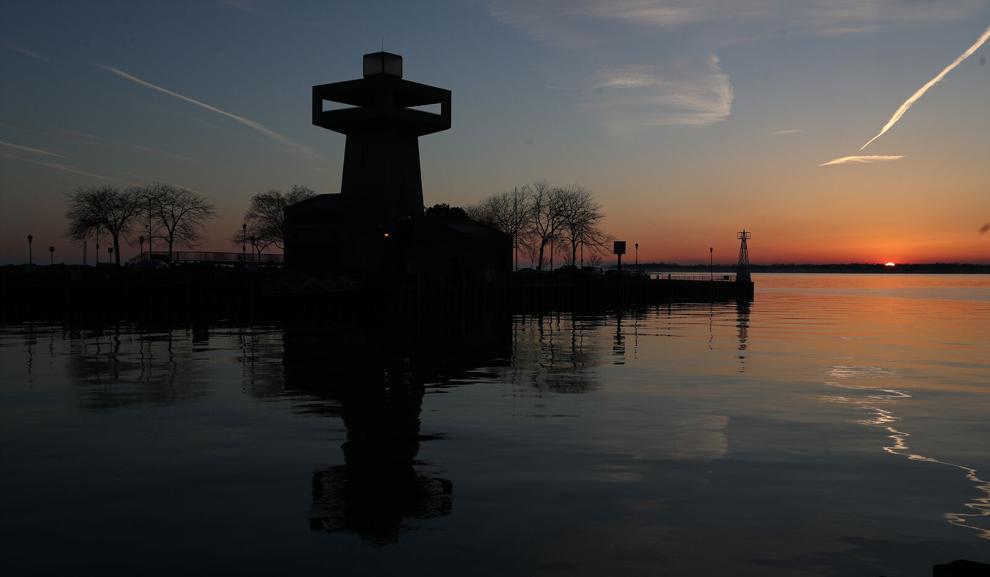 An aerial view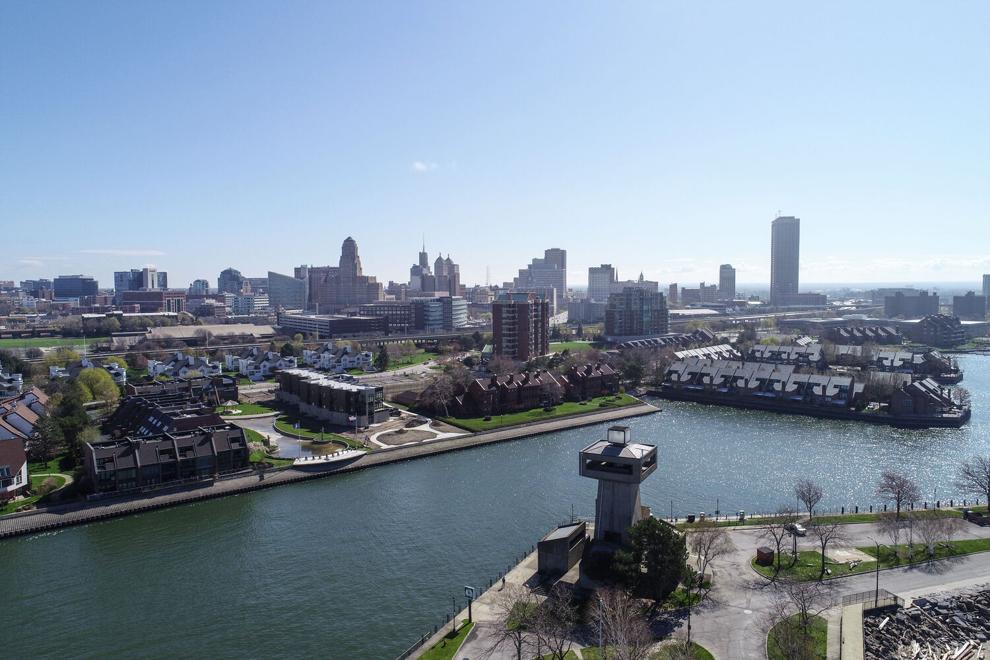 Competing angles
Breathtaking views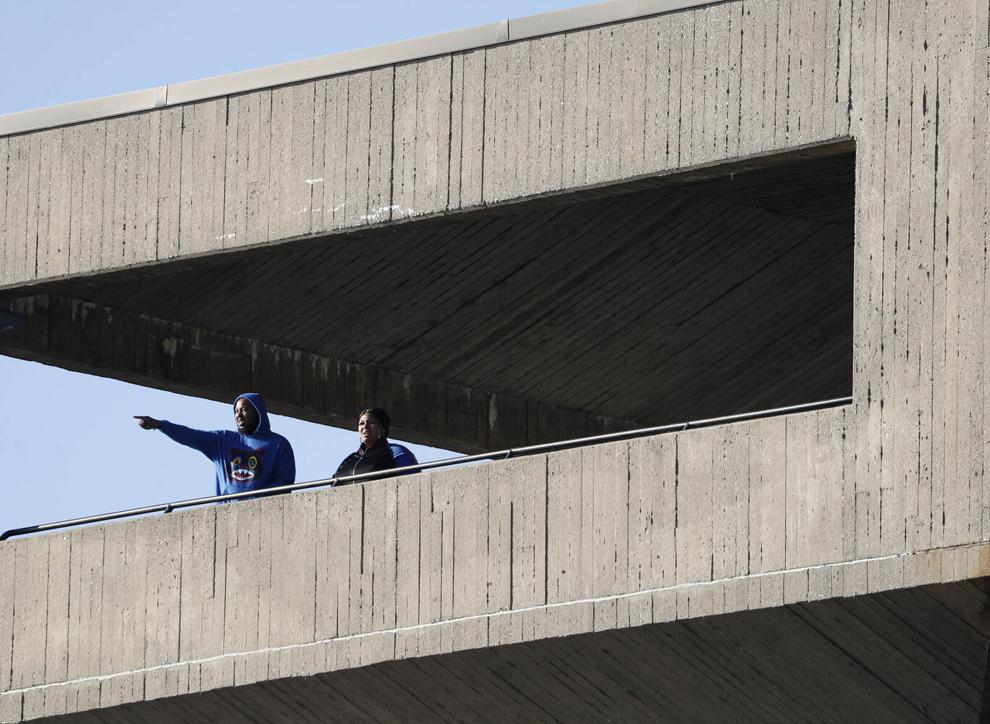 Sharp edges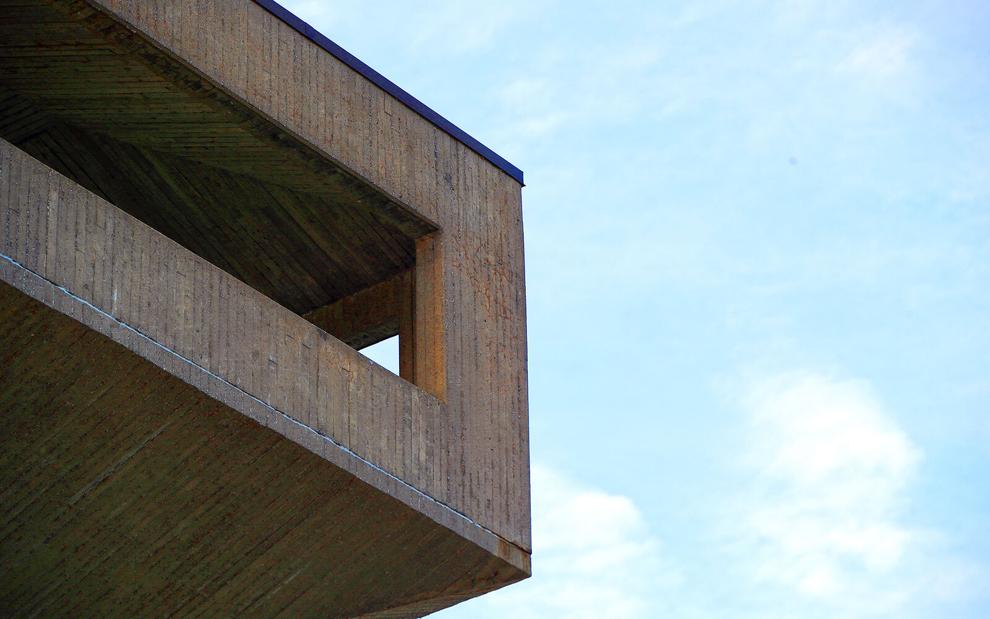 360-degree views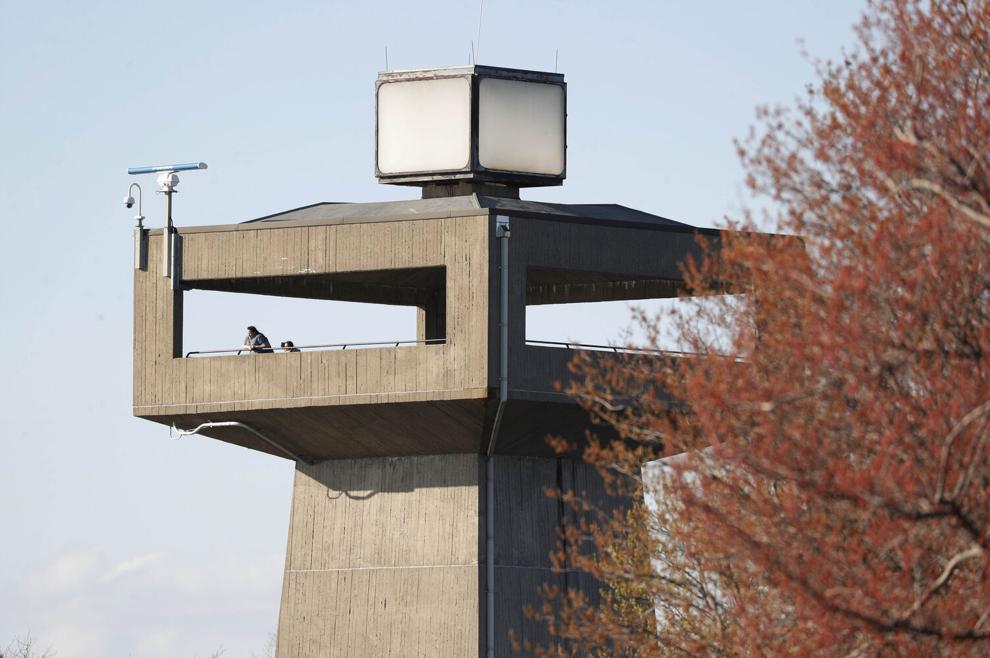 City views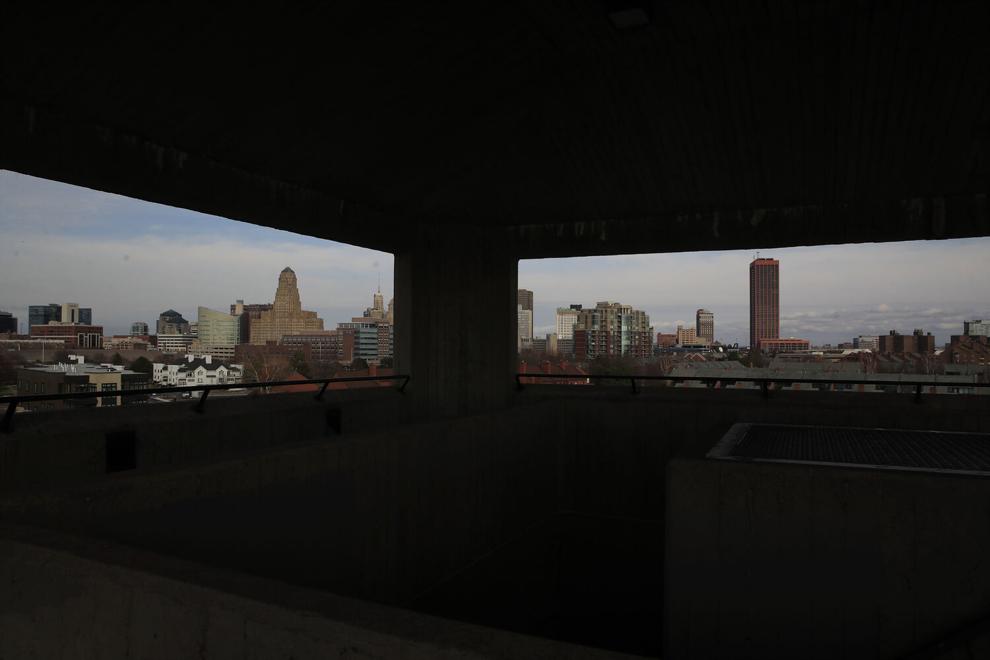 Picture perfect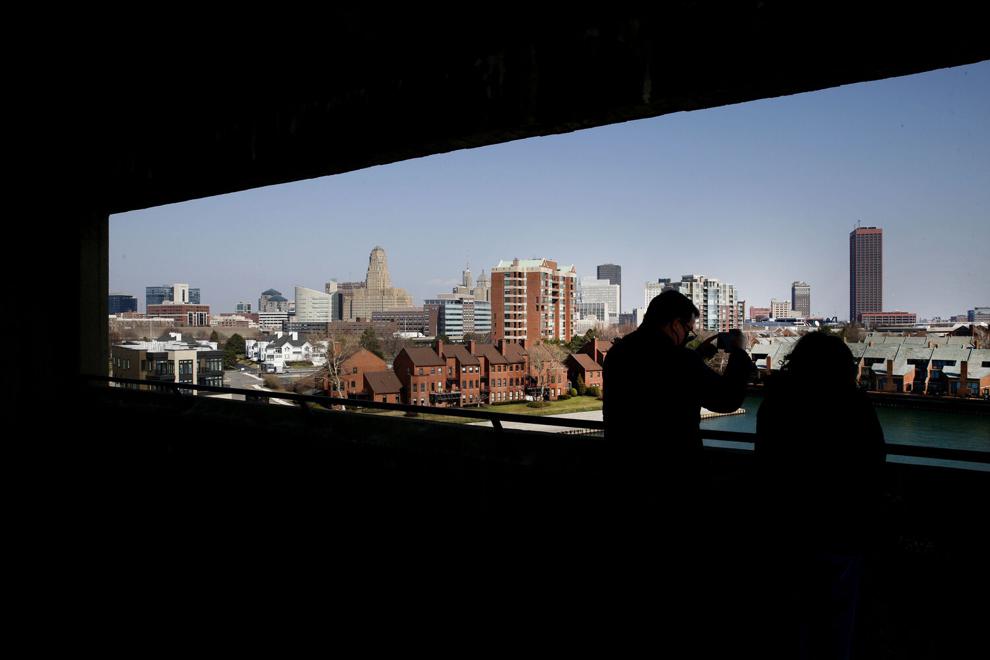 A bird's-eye view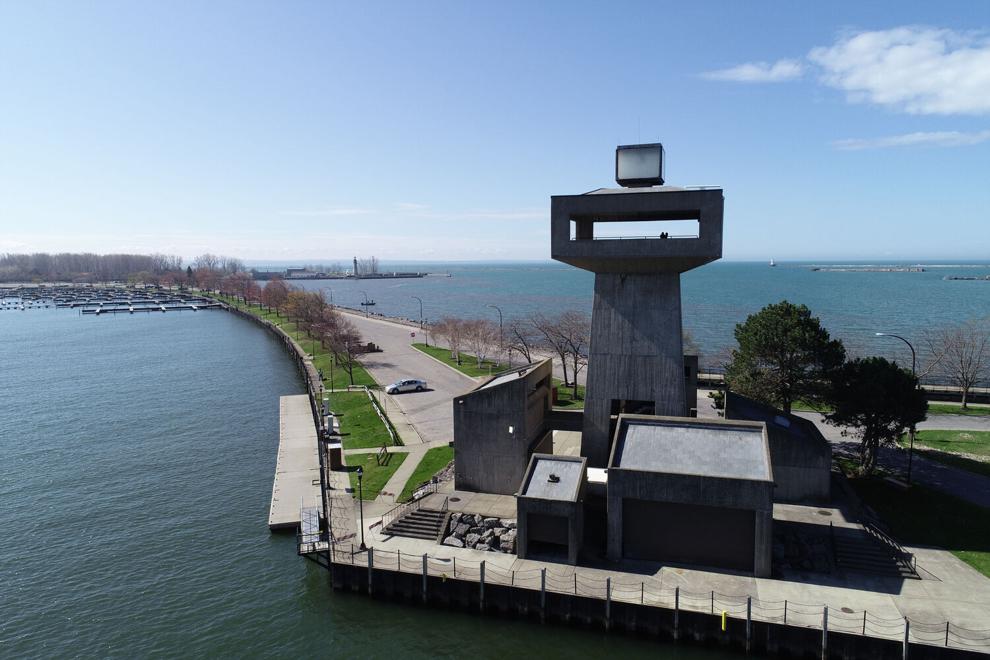 Warm light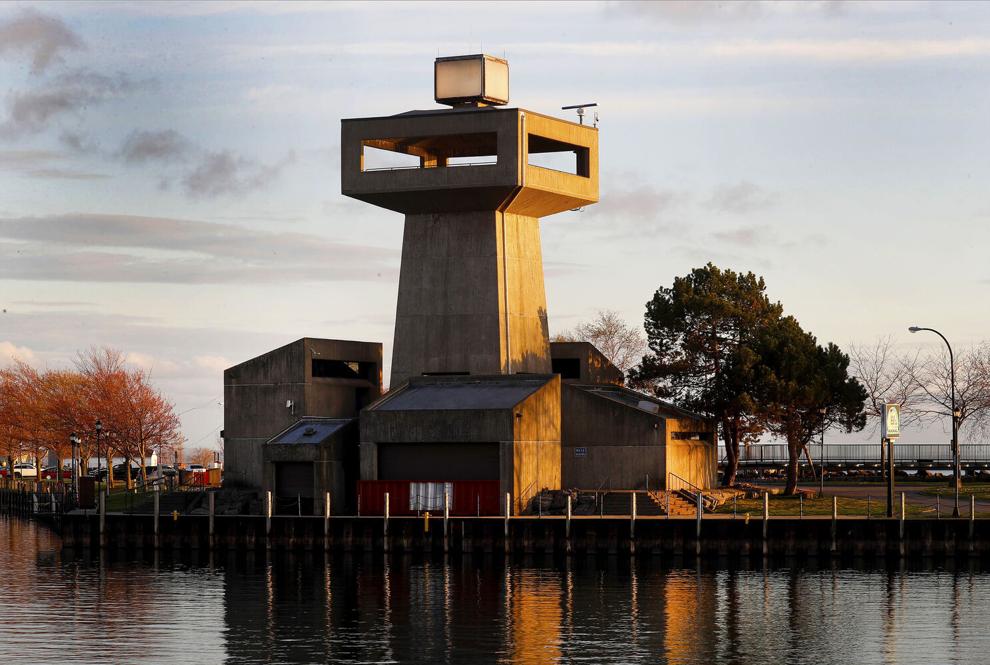 Buffalo landmarks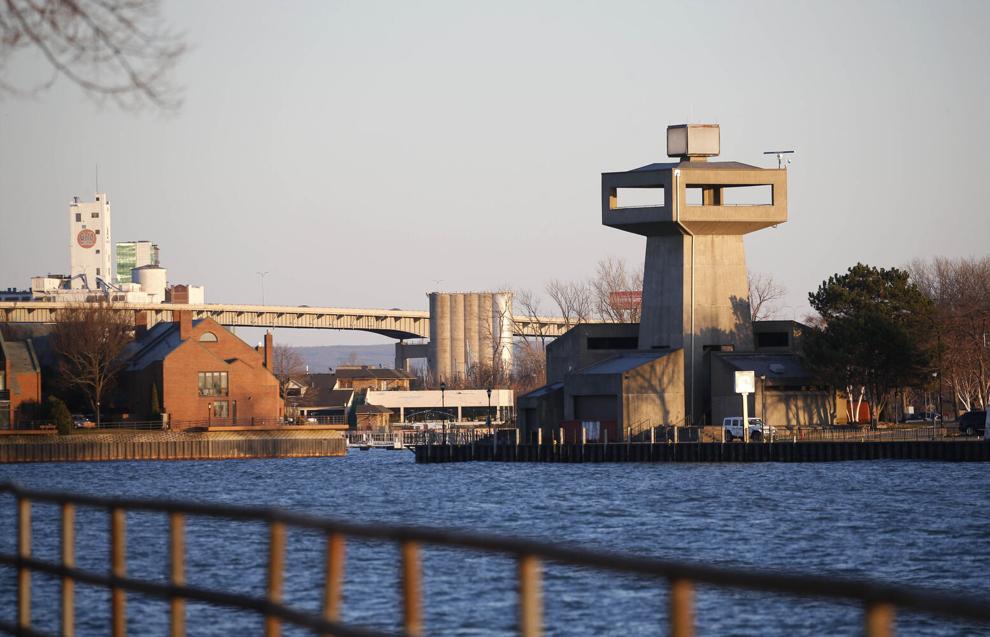 High water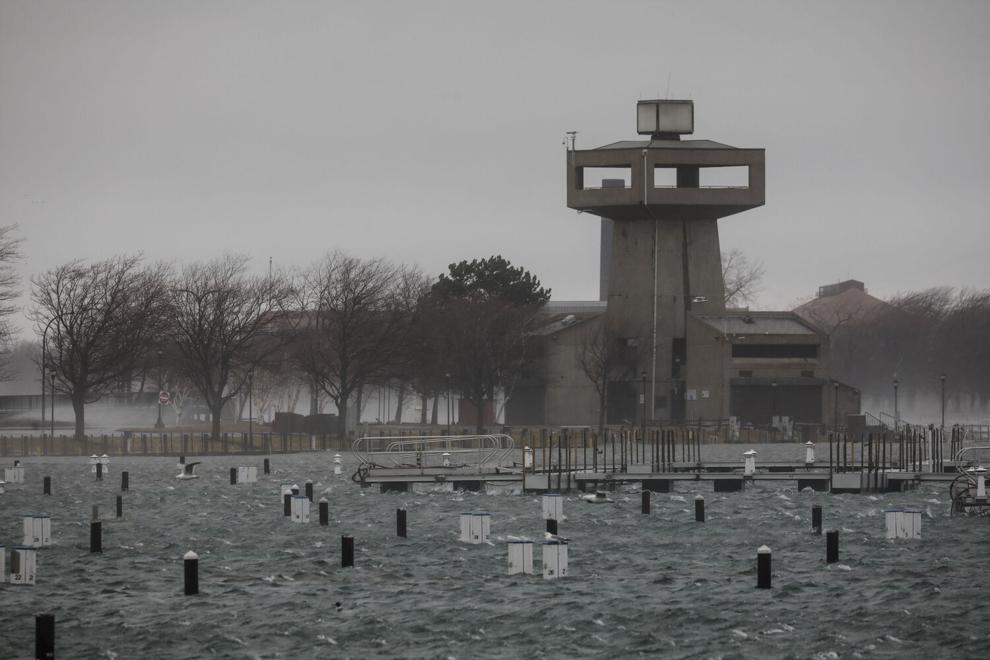 Sunset at the tower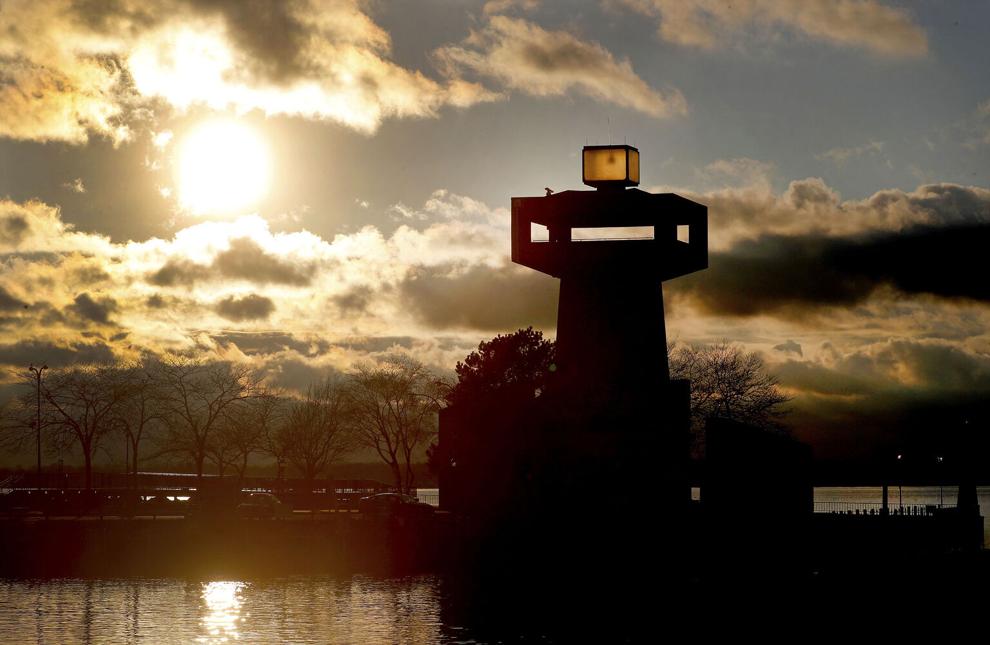 Brutalist beauty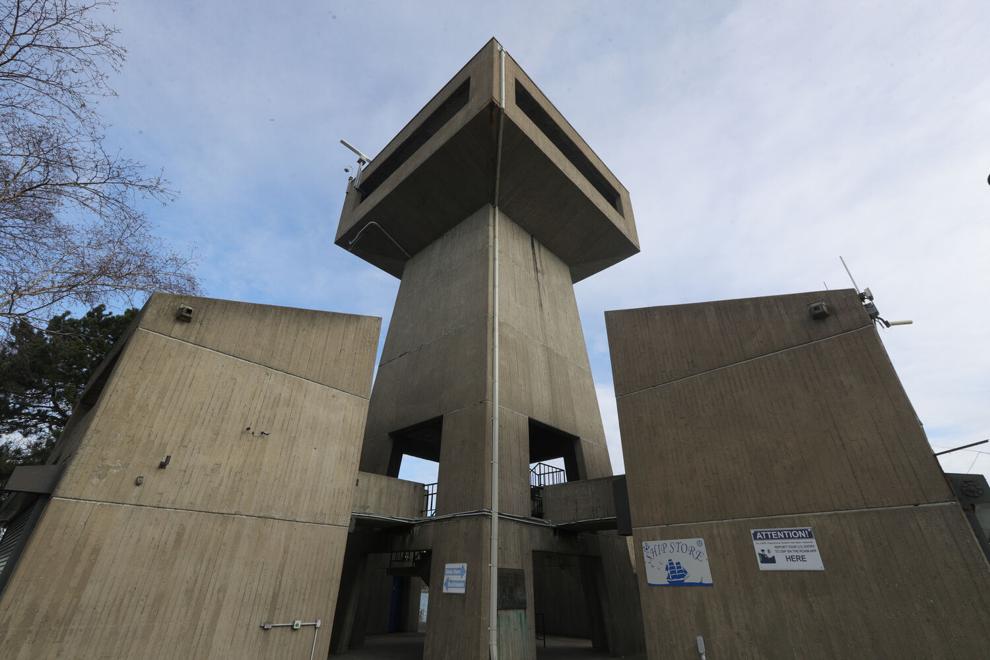 Stairway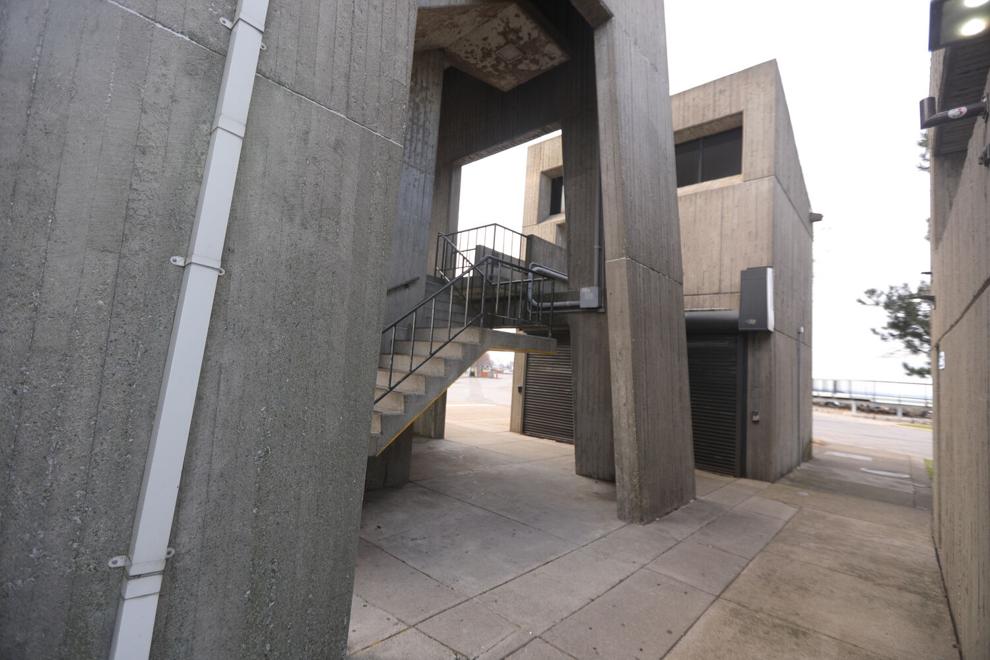 83 steps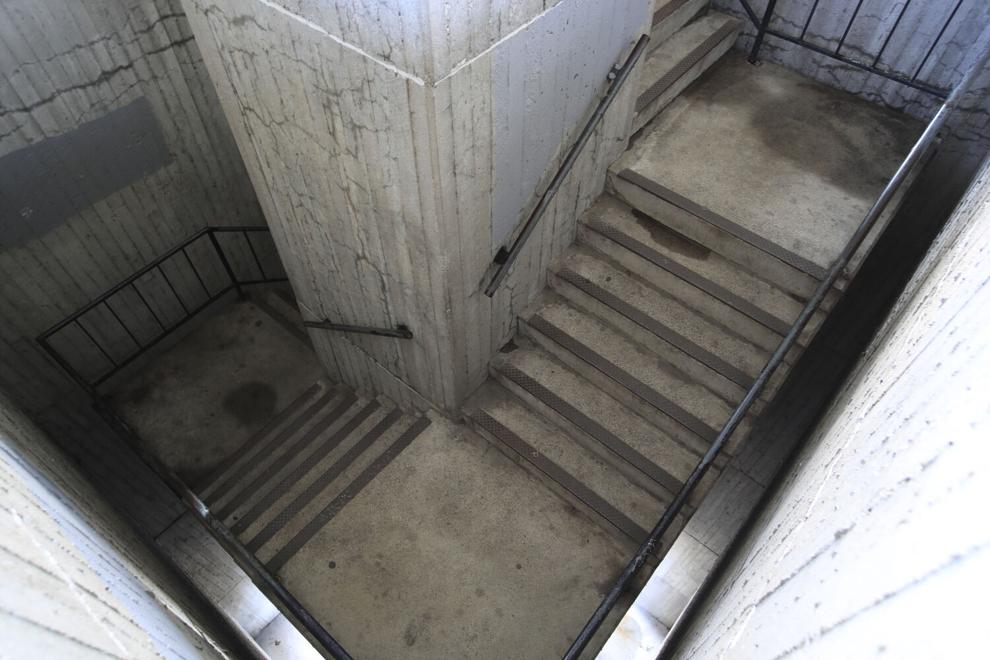 Stairway railing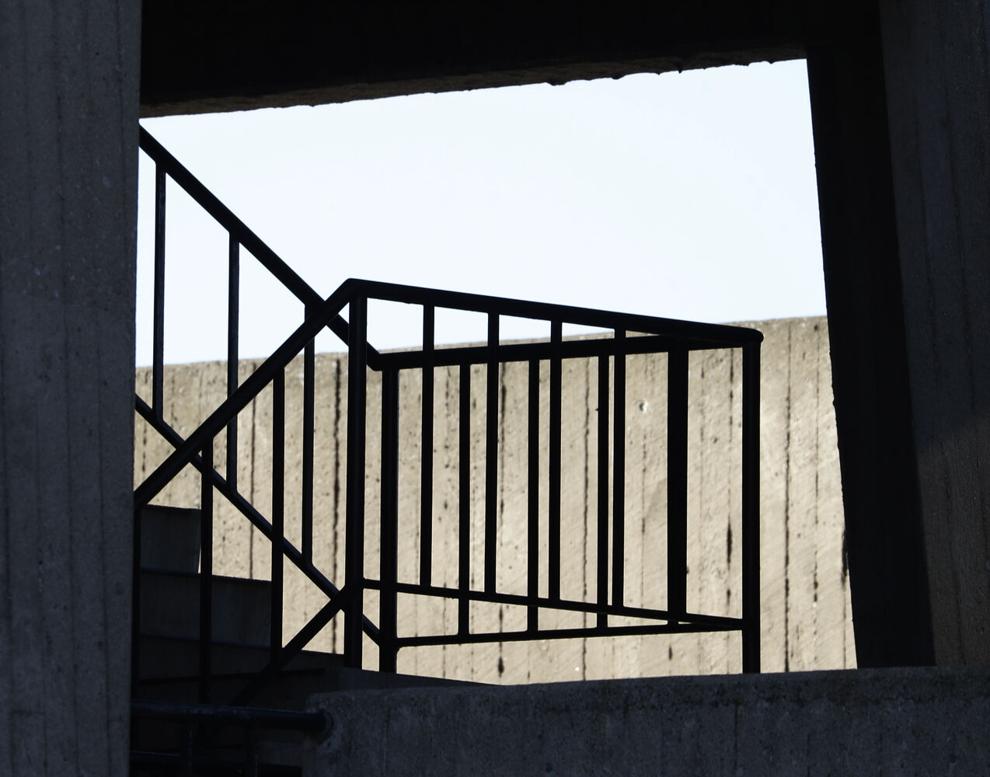 Descending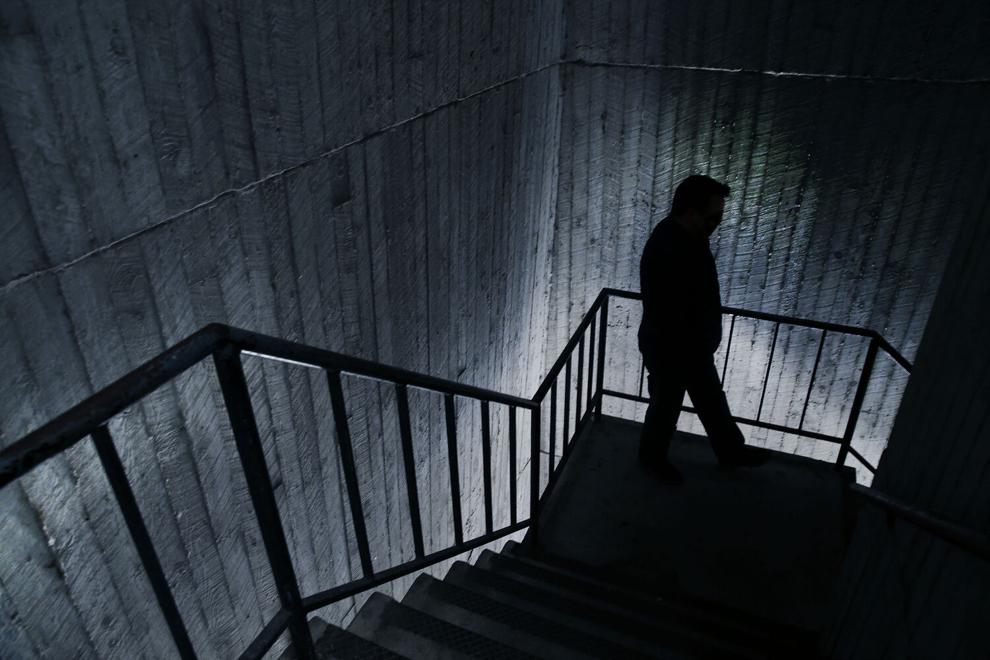 Light and steps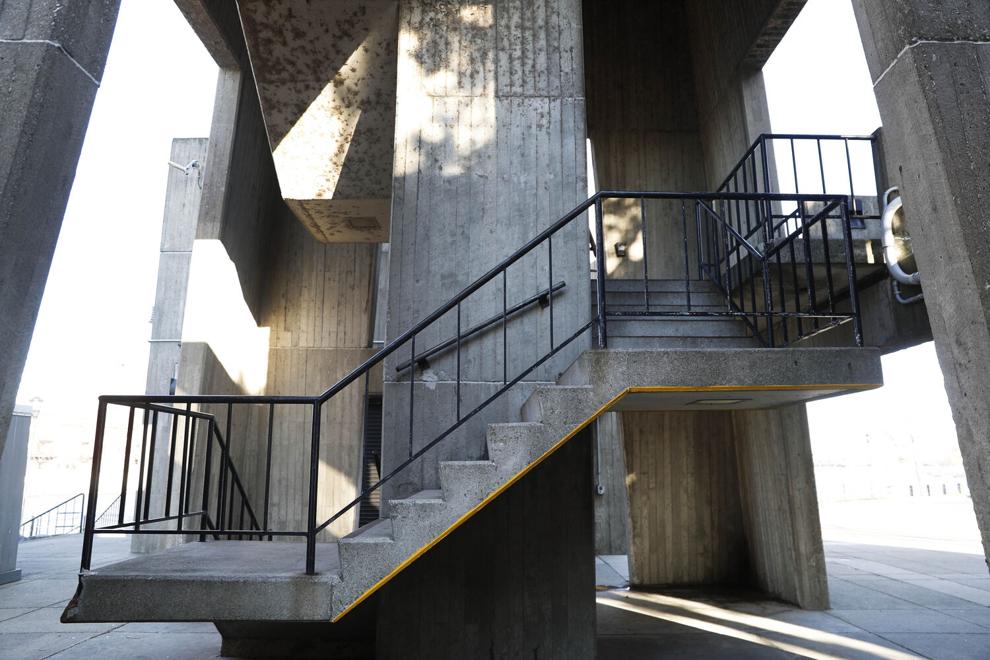 Heart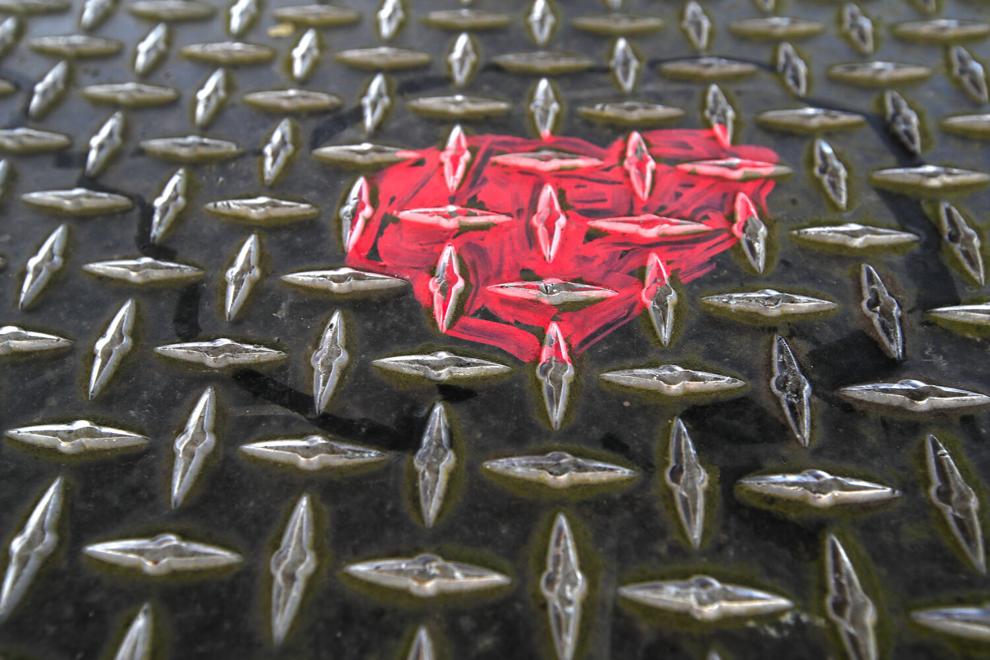 Springtime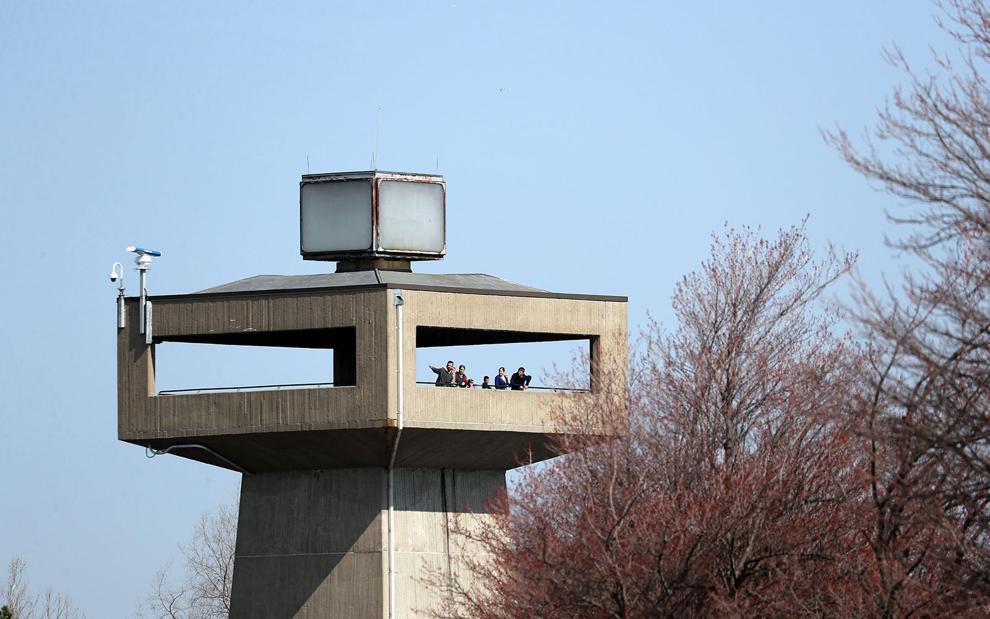 Gull view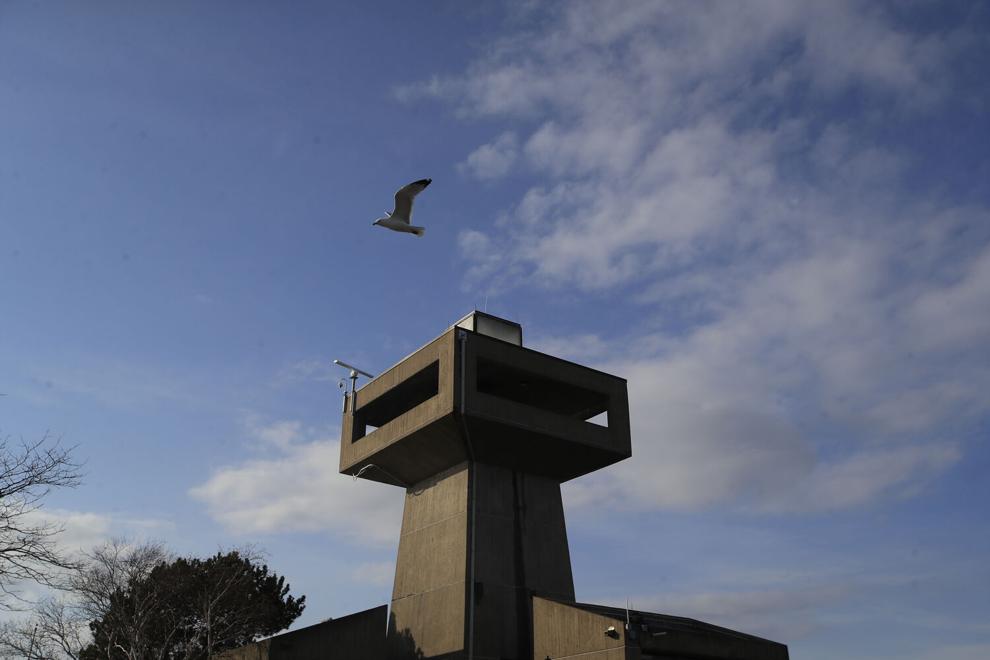 Erie Basin Marina observation tower