Vacation or staycation? That's the question many families are facing this summer.
It's a complicated time. Travel between the U.S. and Canada remains strongly restricted. Some states have issued 14-day self-quarantine requirements, including New York. Job layoffs and furloughs have wiped out travel budgets.
The Centers for Disease Control and Prevention guidance for traveling outside your local community is clear: Because travel increases your chances of getting infected and spreading Covid-19, staying home is the best way to protect yourself and others from getting sick.
Still, people are on the move – whether they are planning a lake house getaway, an overnight camping trip or a hotel stay.
Local physician Lauren M. Kuwik and her husband and children recently stayed at a private rental in the Finger Lakes with another family, but kept outside most of the time, including for meals. The families also wore masks when in close proximity, and bedrooms were far apart.
Elizabeth Carey, from the American Automobile Association of Western and Central New York, traveled to the Thousand Islands with her family and stayed in a hotel where many protocols were in place.
Pam Beamer and her two daughters, ages 17 and 19, recently got away to New Hampshire, although that was not the road trip they had originally planned.
She and her daughters had scheduled time off from work and were set to leave June 26 to visit her brother and his family in Raleigh, N.C. Two days earlier, following Gov. Andrew M. Cuomo's announcement during his coronavirus update, they learned they would have to self-quarantine for 14 days upon their return to New York, which would not be possible with their jobs.
North Carolina was one of the states listed in the travel advisory, which was based on the infection rate of states.
"It was a very last-minute issue. We had to unfortunately cancel our trip to North Carolina," Beamer said.
Rather than stay home and mope, they booked a hotel in Portsmouth, N.H., for three nights. This also gave them the opportunity to take the coastal drive to nearby Kennebunkport, Maine, to check out the town and beach.
Travel this summer takes extra research, advance planning, extra packing (face coverings, gloves, hand sanitizer, etc.) and, yes, some revisions, even close to departure.
Among its considerations, the CDC advises finding out whether Covid-19 is spreading in your local area or in any of the places you are going.
Summer travel prep now also includes researching local or state restrictions and looking into what precautions the hotel, Airbnb, cabin, campsite, beach and other places you plan to stay or visit are taking in response to Covid-19.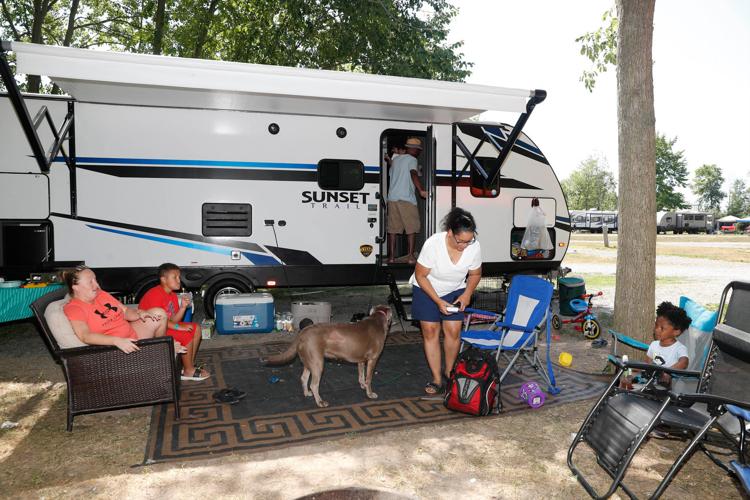 On the road, finally
This summer, AAA forecasts Americans will take 700 million trips. That number is down nearly 15% compared to last July through September and is the first decline in summer travel since 2009.
Automobile trips will account for 97% of those travels, according to AAA. Car trips will also see the smallest decrease in travel volume of just 3% year-over-year. Air travel will be off by about 74%, while rail, cruise ship and bus travel will slide by 86%.
"A lot of people are sticking with the good, old-fashioned road trip and packing picnics-to-go just to limit the number of places they have to go in for food along the way," said Carey, a spokeswoman for AAA.
While some travelers are heading out of state, keeping closer to home is a popular option for some.
"We hear people say, 'We're going to stay right here in New York state.' So they are asking for information on places like New York state parks, Finger Lakes, the Thousand Islands, Lake George, Adirondacks," Carey said.
While traveling to the Thousand Islands, her family stayed in a hotel where extensive Covid-19 related precautions were in place.
Upon arrival, they found the TV remote sealed in a plastic bag with a note it had been sanitized. The extra clean towels they requested were left packaged outside the door rather than brought into the room by an employee.
As for face coverings and social distancing on the trip, "most people I saw were abiding by the rules," Carey said.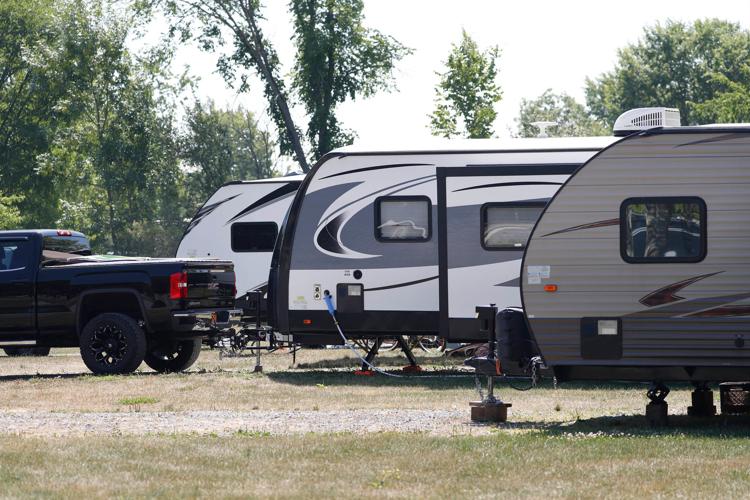 What about trips to see family?
Dr. Kuwik, internist and pediatrician with the O'Connor Medical Group in Orchard Park and a mother of three – ages 10, almost 9 and 6 – said she fields many questions from families regarding travel.
Her suggestion for trips to visit much-missed grandparents? Keep it outdoors, because Covid-19 spreads best indoors – with closed windows, poor ventilation and lots of people crammed in together, she said.
"The easiest thing to do, if you want to go visit the grandparents, is rent a place – like an Airbnb or some sort of place where you have your own place to stay when indoors. But you can get together outdoors and visit those relatives at their house," she said.
"If you are going to spend time with people, have it be people you really want to spend time with and do it outdoors," she added.
It's the same being with other families.
"For all families, they have to navigate who they spend time with indoors, and in general, staying outdoors is always the better option as a safe way to see people," she said.
The RV life
RV travel also seems to fit the times.
"That way, they have everything in one place - their bathroom, their hotel room, everything," Carey said.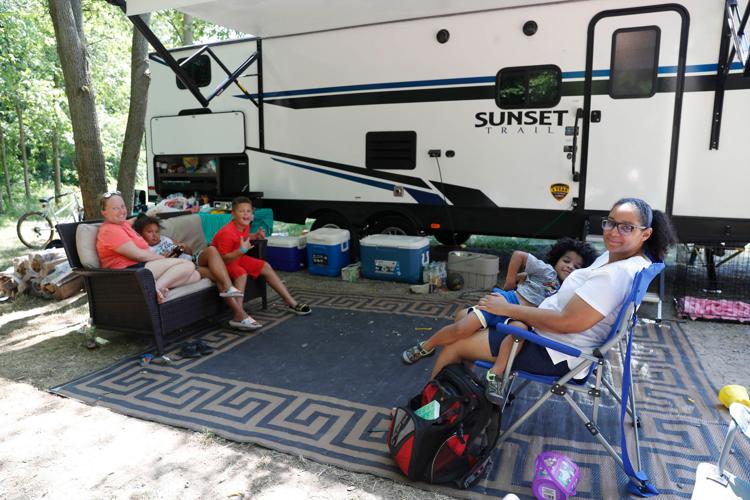 Larry Bull, owner of EZ Camp RV Rentals in Clarence, said interest in RV travel has been high.
"People have decided to forgo other vacations they had in the plans, and do this. We have a lot of rentals. People have decided to take a different vacation this year, rather than flying somewhere or taking a cruise," he said.
He estimated that about half of his customers are heading to the Thousand Islands, Adirondacks and other close locations.
The others are heading out west, with Yellowstone National Park in Wyoming a popular destination.
"I have people calling for next year already for going out west," Bull said.
He lost much RV rental business earlier this spring after events were canceled, but family travel has picked things up again – "whether they're going to somebody's land or they're going on an actual vacation with it," he said.
"I think the bookings are more this year at this point. If you had asked me that in March, I would have said that no one is going anywhere.
"But since they found out where they can go, and what's open, now they can book their trips," Bull said.
Be the first to know
Get local news delivered to your inbox!