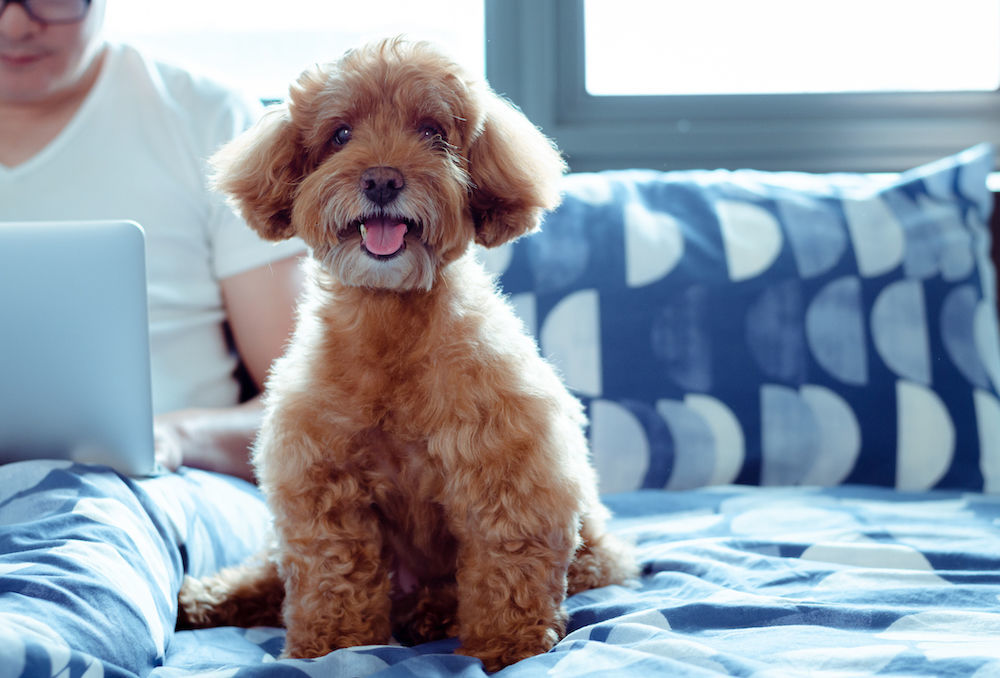 The pet industry is booming.  It is expected that by 2020, overall pet industry sales will reach $99 billion.  Humans are certainly in love with their pet as their wallets are telling the story! Much of their spending is related to traveling with their pets  -- coming in after pet health & boarding spending.  Pet parents are "springing" for travel - from pet travel gear to booking pet friendly accommodations that will welcome their furry sidekicks.
TripsWithPets surveyed people with pets who travel with their dogs and cats to find out what's important to them when "shopping for pet friendly hotels and accommodations. The results are in!  Here are the top 5.
1. Pet Fees
Who doesn't want to save money? We are all looking for deal -- even pet parents that pride themselves on pampering their pets to the extreme.  When planning a trip with their pet, pet parents compare the pet fees of various pet friendly accommodations. All else being pretty much equal - pet parents will book their stay at the lodging with the lowest pet fee.  In fact, the majority of pet parents noted that they look negatively at pet friendly accommodations with high pet fees and pet cleaning fees.  Their perception is that these places are NOT pet friendly.
2. Amenities Offered to Pets
From doggie treats at check-in to pet bowls and pet beds -- pet parents love these little extra touches.  These special thoughtful "gestures" make pet parent's heart sing! They make them feel as though the hotel really cares about their pet and welcomes them with open arms.  Added perks along with nearby pet friendly activities factor into their decision of where to stay with their pet.  Further,  "next phase" pet amenities such as pet sitting, dog walking, and concierge services are more important in the decision making for longer hotel stays.
3. Lodging Location
Pet parents are always looking for convenience.  When they are on a long road trip and need to book a hotel along the way - they don't like to veer off their travel route - at all.  They are even willing to pay a little extra for the convenience of accommodations on their route rather that pay less for a place a bit off the beaten path.  Those traveling with cats are even more reluctant to drive any further than necessary.  In general, cats are not known to enjoy car rides -- so cat parents will minimize their time in the car however they can.
4. Pet Policy
Lodging that allows pets but has a pet policy a mile long that lists all kinds of rules and restrictions is frowned upon by pet parents.  The perception is that the accommodation is not pet friendly.  People with pets shop for places that welcome their pets and therefore are more apt to not book at hotels and lodging that impose very restrictive policies for pets.
5. Service and Loyalty
Like their furry sidekicks, pet parents are very loyal.  They love a hotel that treats their pet well and has a reputation of taking care of their little ones. They show their loyalty by coming back -- even when they are not traveling with their pet. The way to a pet parent's heart is through their pet.
The world is having a love affair with their pets and it continues to strengthen.  Pet parent's spending will continue to raise the standards for the pet industry -- including pet friendly accommodations! 
Get a dose of adorable in your inbox
Receive local adoptable pets PLUS updates for pet lovers in your inbox every week!