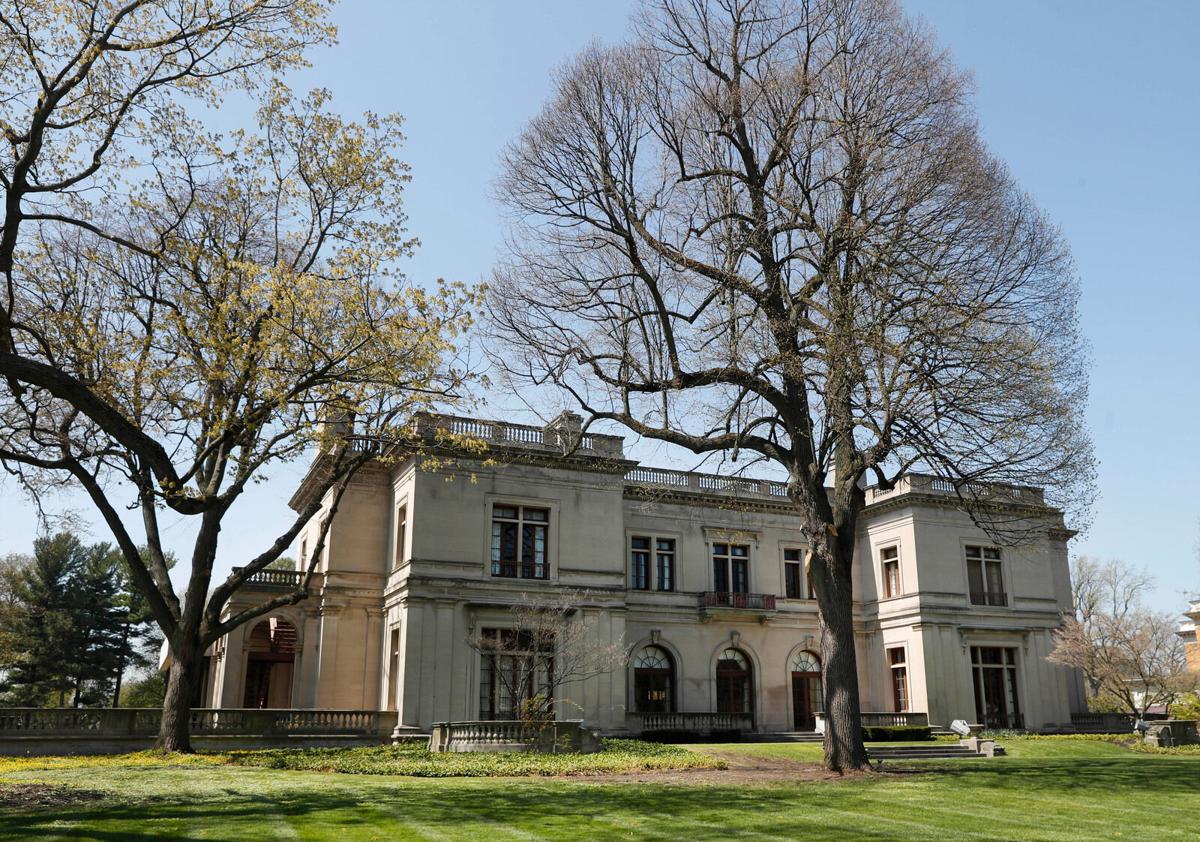 The last name of the home's original owner is well-known. The location along a stretch of Delaware Avenue is familiar. Now, those who are curious as to what can be found behind the stone exterior of this early 20th century mansion have a chance to step inside.
It's nearing time for the Sneak Peek of the 2021 Decorators' Show House – the Grace Millard Knox House at 800 Delaware Ave., located on what has long been called Millionaires' Row.
Decorators' Show House is a major community fundraiser presented by the Junior League of Buffalo and The Buffalo News that takes place every other year.
For two weekends in May, people can tour the undecorated French Renaissance-style house before the transformation by local design professionals begins.
Sneak Peek dates are May 8 and 9 and May 15 and 16. Tickets are available online now until all time slots are full. Pandemic protocols will be in place – including required mask wearing, limiting capacity through timed ticketing and social distancing. (See other Sneak Peek details below.)
What will visitors see during Sneak Peek? For starters, a good portion of the 28,000-square-foot mansion that includes a marble grand foyer; an opulent staircase; a paneled library; a music room that opens to a drawing room; and a rotunda with stained glass and a fountain.
The rooms, not surprisingly, are large, and stunning architectural details can be found throughout. The music room includes some fixtures and furnishings from the original home.
There are multiple rooms on the second floor, including what originally would have been family and guest bedrooms, several with fireplaces. The original ballroom is in the basement.
After Sneak Peek, local designers and decorators, who were selected after submitting proposals in March, will be joined by landscapers, painters, craftsmen and others to transform the residence. Two spaces will be decorated by students from Villa Maria College and Frontier High School.
Later this summer, the doors will swing open once again for the completed Decorators' Show House. The Grace Millard Knox House, built between 1915-1918 for the widow of Seymour H. Knox and their children, is scheduled to be open for public viewing from Aug. 21 through Sept. 18. Tickets are expected to be available in mid-June.
The home most recently served as headquarters for the Computer Task Group (CTG). It was then purchased in June 2020 by Buffalo personal injury lawyer Ross Cellino for the new corporate headquarters of his law firm, Cellino Law, which will relocate there after the show house closes.
A few things to know about Decorators' Show Houses through the years: While decorators pretty much have carte blanche when it comes to creating their spaces – choosing the themes, fabrics, furnishings and accessories for their rooms – there are some restrictions. They can't paint over original woodwork, for example.
Also, homeowners – who do not live in the house during the makeover – do not return to a fully furnished, redecorated home after the show house ends.
"The Cellinos will not be benefitting from the Decorators' Show House, minus the cosmetic portion – paint on the walls and things like that. Just like every other Decorators' Show House, all of the decorators will be removing all of their decor out of their spaces. Most of it is for sale so anyone who comes to visit the show house can purchase these items, and pick them up when the show house ends," said Karen Benz Coen, show house chairwoman.
The exception is when owners work with the kitchen designers and invest in a kitchen renovation. Also, artwork displayed in the art lofts, a popular feature when the show house opens, can be purchased by visitors while touring the house and taken home that day. As in other years, a boutique with items for sale also is planned.
Because of the pandemic, the 2021 Decorators' Show House was moved from spring to late summer. Protocols will be in place for visitors and volunteers. And participating decorators also have been given more time to prepare.
"We have given the decorators a really large lead time, because what's happening is that decorators are finding that it's taking a long time for shipments and deliveries to come in, and they had to adjust designs for other projects," said Jeannine Yager-Aiello, show house sustainer co-chairwoman.
"So because of that, we are giving them all summer long to order materials and fabrics, and be able to get everything together so they can give a gorgeous presentation," she said.
Decorators who are accustomed to participating in previous spring show houses, when the tulips are blooming and people are anxious to put winter behind them, have to adjust to the later scheduling.
"Now that it's going to be in the late summer, almost the fall, I'm rethinking some of my color choices and fabrics – obviously going from lighter fabrics to possibly darker-colored, rich velvet," said longtime show house decorator Mark Taylor, who will be decorating the dining room.
The Grace Millard Knox House is the 21st Decorators' Show House sponsored by the Junior League of Buffalo and The Buffalo News. Since 1981, Decorators' Show Houses have raised more than $4.4 million to benefit 23 local cultural and human service organizations.
Decorators' Show House Sneak Peek details:
Location: 800 Delaware Ave.
Dates and times: Sneak Peek weekends are scheduled for May 8 and 9 and May 15 and 16. Hours are 9:30 a.m. to 4:30 p.m.
Tickets: Sneak Peek tickets are $10, plus a $1.81 fee. Tickets are timed and available online until all time slots are filled. Tickets are available online only; they will not be sold at the door. Mobile tickets will be scanned upon entry. Paper tickets will not be accepted. Tickets are nonrefundable. For questions, email JLBuffaloTickets@gmail.com or call 884-8865.
Parking: Parking is available in the lot behind the house. Additional off-street parking may be available in the area.
Restrictions: No infants or children under age 10. The house is not wheelchair accessible.
Covid-19: Pandemic precautions and protocols will be in place. Among them: Masks are required. Capacity is limited through timed ticketing. Guests will follow a linear path within the home.
The story behind the 2021 Decorators' Show House dates back to a long-ago era when prominent architects built stately homes along Delaware Avenue for Buffalo's wealthy families. Here is some background on the Grace Millard Knox House:
• The house was built for a reported $600,000 between 1915 and 1918 for Grace Millard Knox, wife of the late Seymour H. Knox, and their children Seymour H. Jr., Marjorie and Dorothy. Seymour H. Knox founded and owned the S.H. Knox Co. five-and-dime stores and later served as vice president of the Woolworth Co. and chairman of Marine Trust Co. He died in 1915 and never lived in the house. It was built by New York City architect Charles Pierrepont H. Gilbert.
• Grace Millard Knox hosted the first meeting of the Junior League of Buffalo in 1919 in the drawing room of the home.
• The family stayed in the house until 1969, when it became home to the old Montefiore Club, a private men's club that added an athletic facility in back. Computer Task Group bought it as its new headquarters in 1978. It was purchased in June 2020 for $2.475 million. The new owner is Ross Cellino, who will use it as the new corporate headquarters of his law firm, Cellino Law. He has said he plans to fully preserve the original mansion and also establish a part-time residence there.
• The house itself is 28,000 square feet. (It's 48,000 square feet with the later addition, which includes the athletic facility and offices. These areas will not be open for viewing.)
Photos: Decorators' Show House, a 'before' look
The Grace Millard Knox House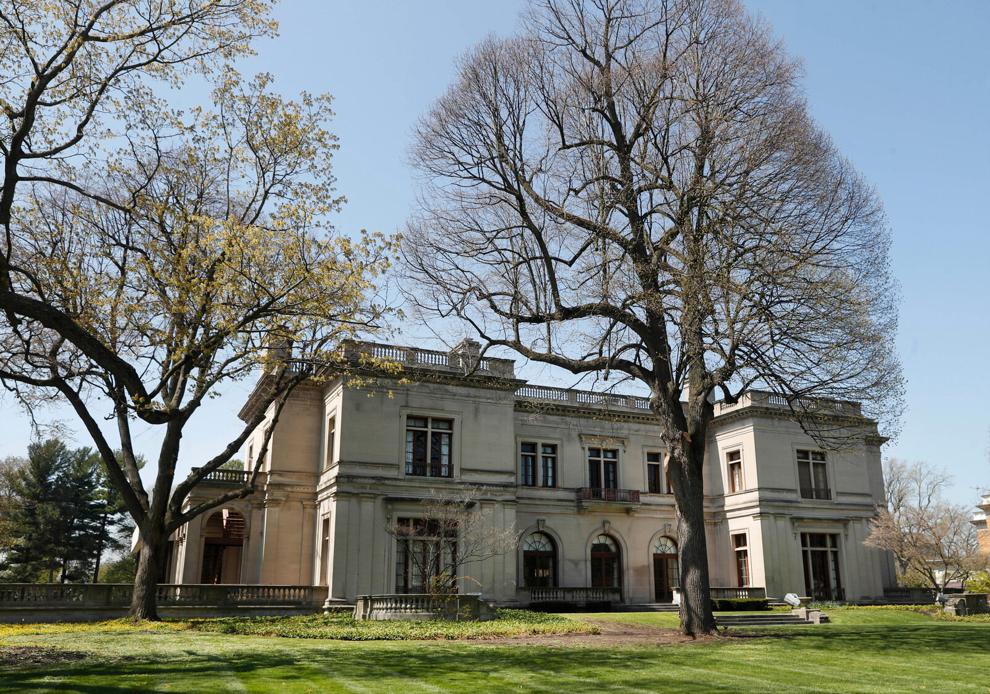 The grand foyer and staircase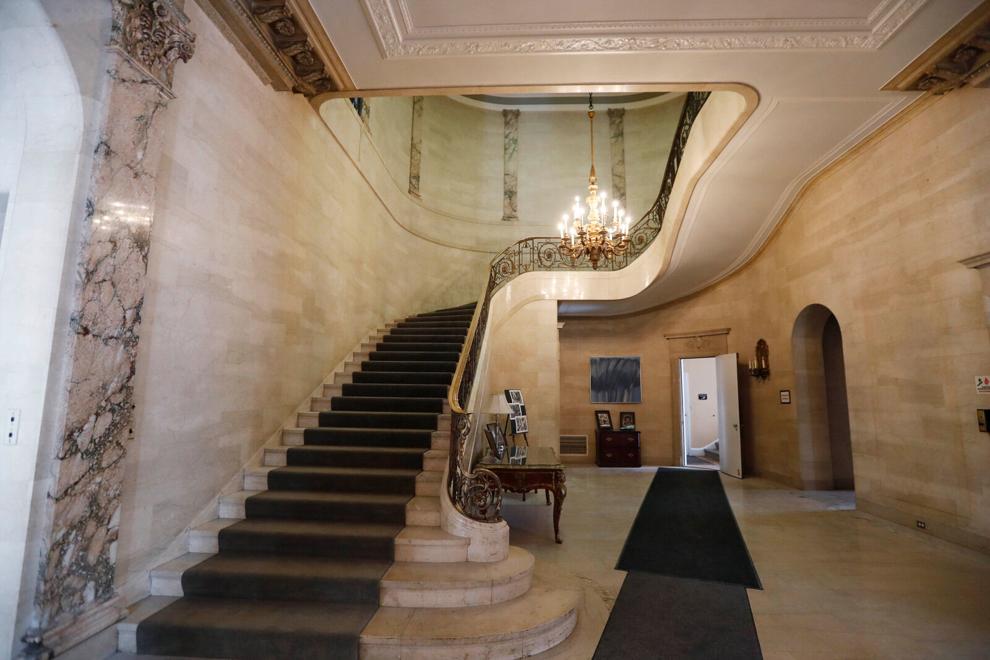 Statement chandelier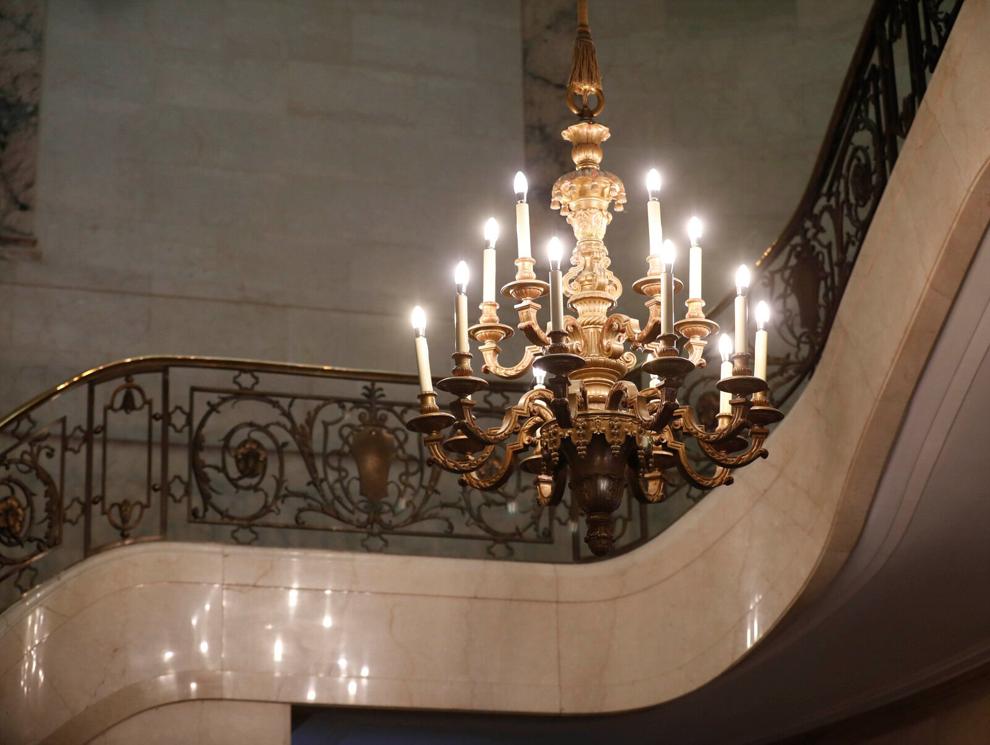 Sweeping staircase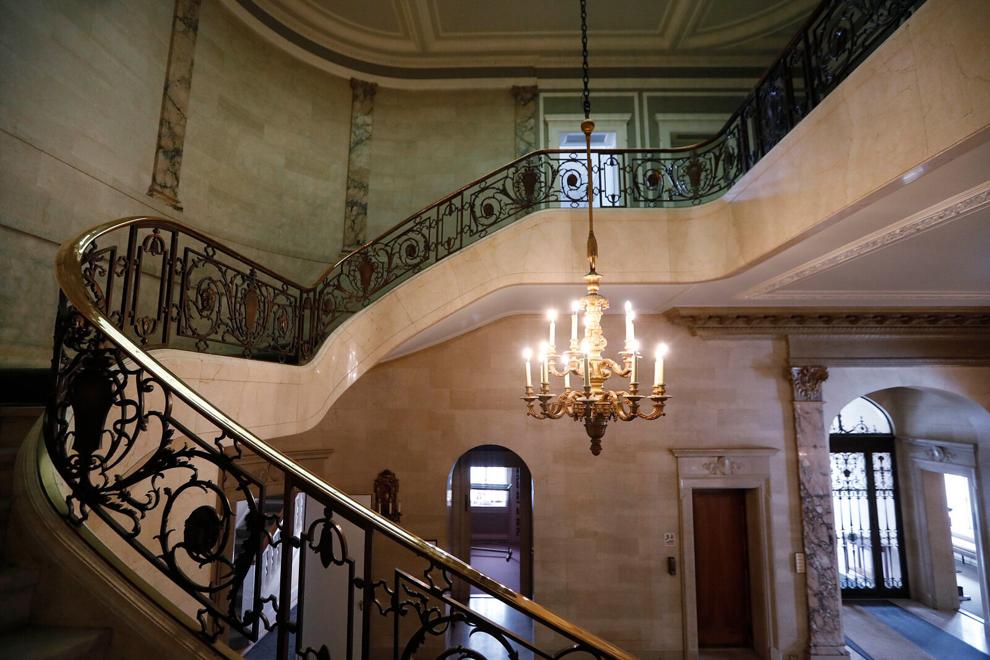 Spacious foyer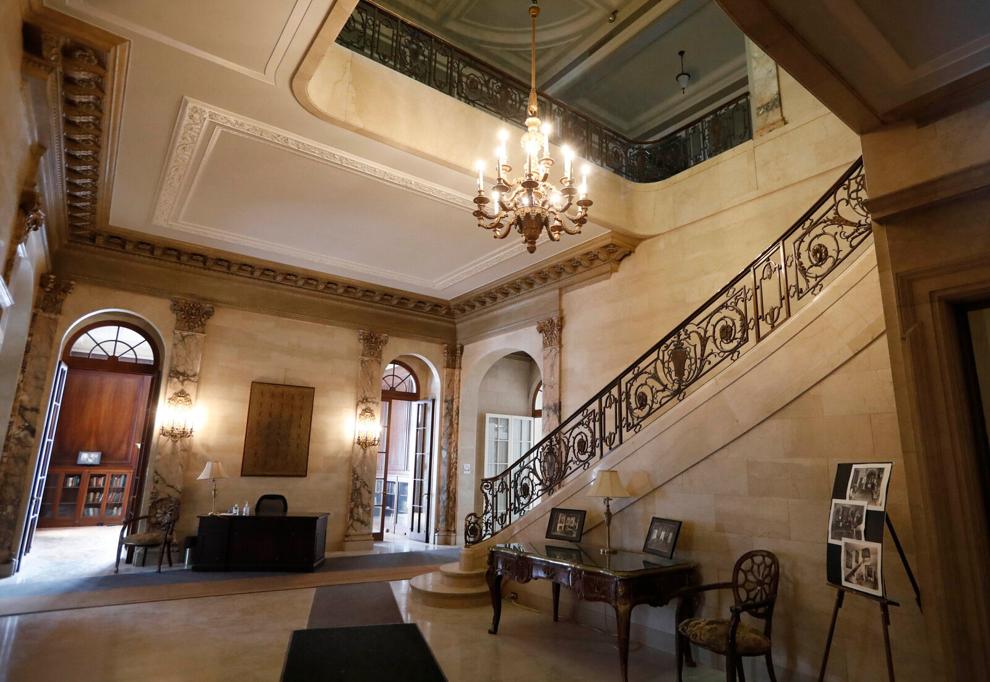 Lots of light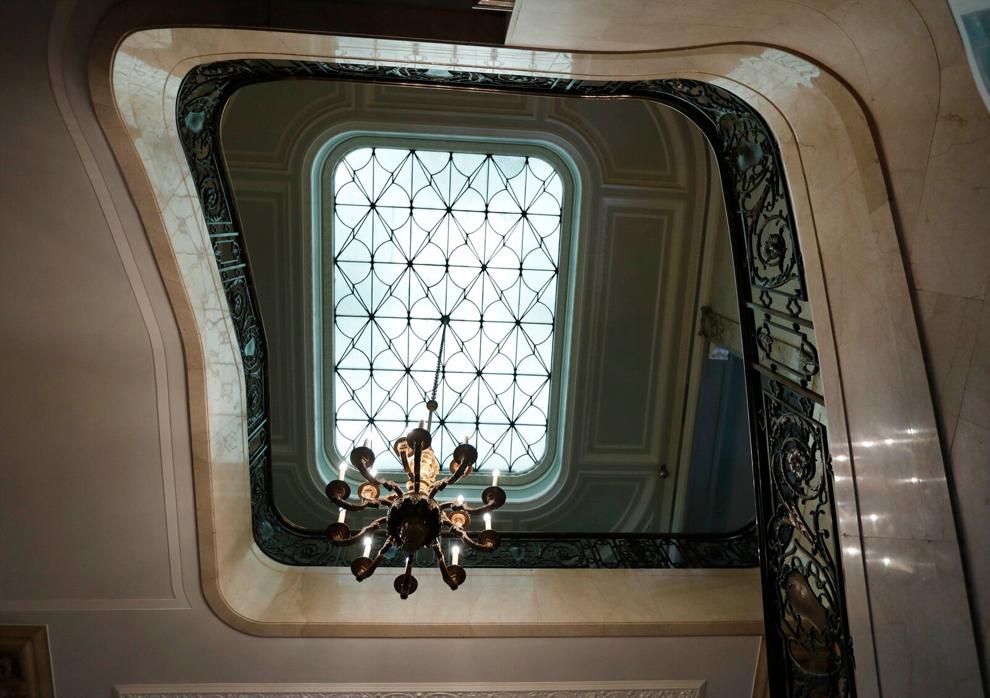 Architectural details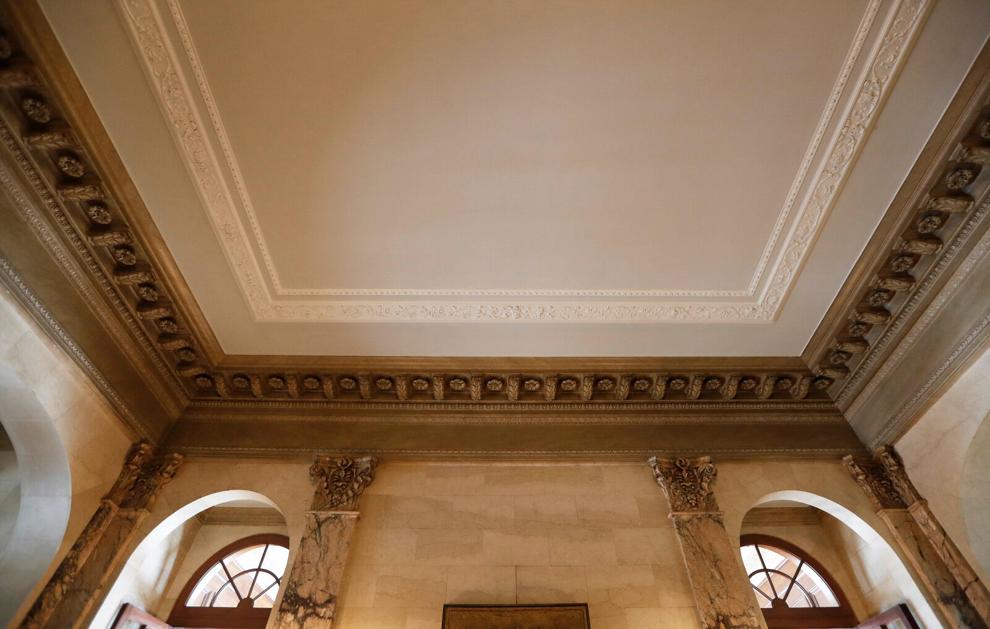 Paneled walls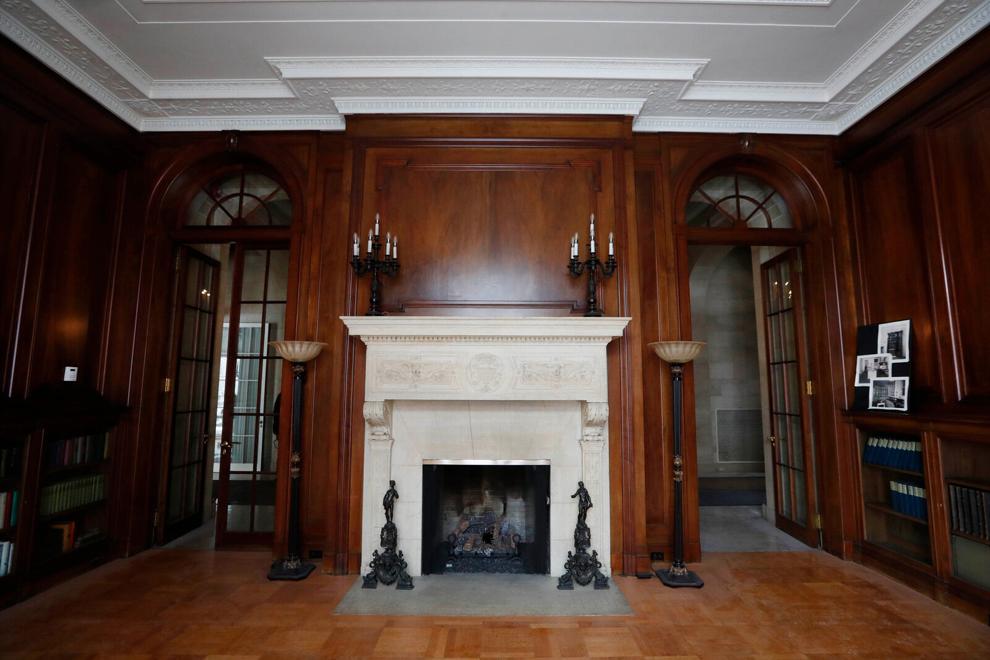 The music room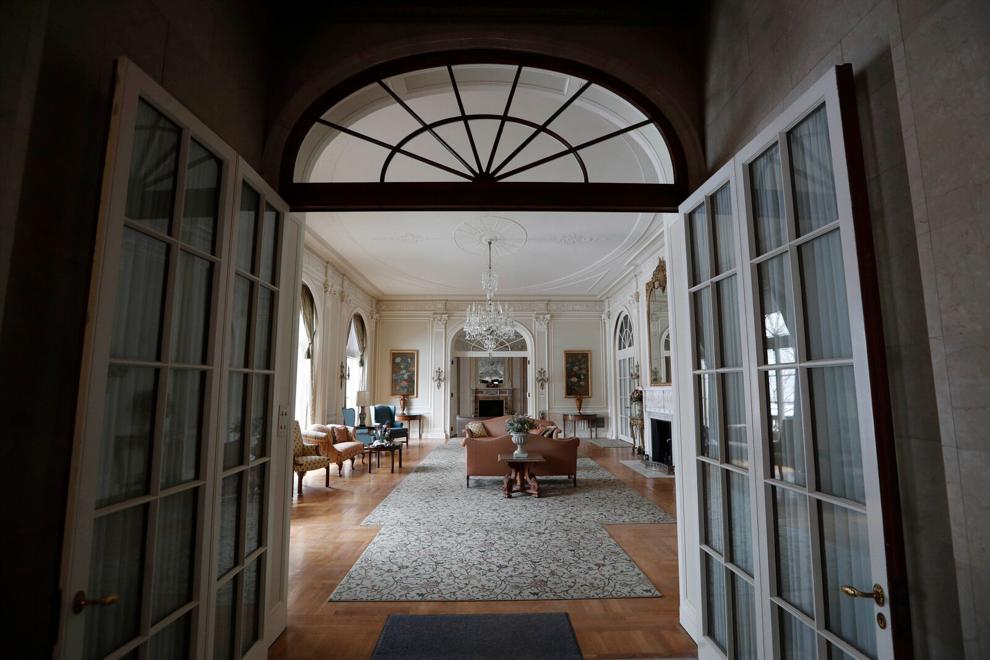 Room to mingle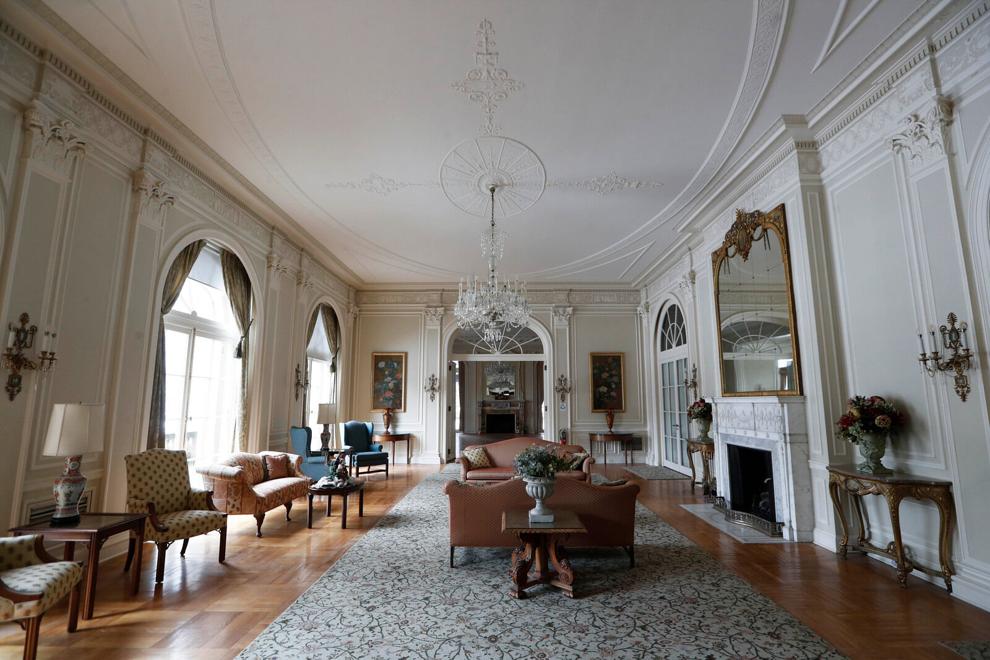 Inside/outside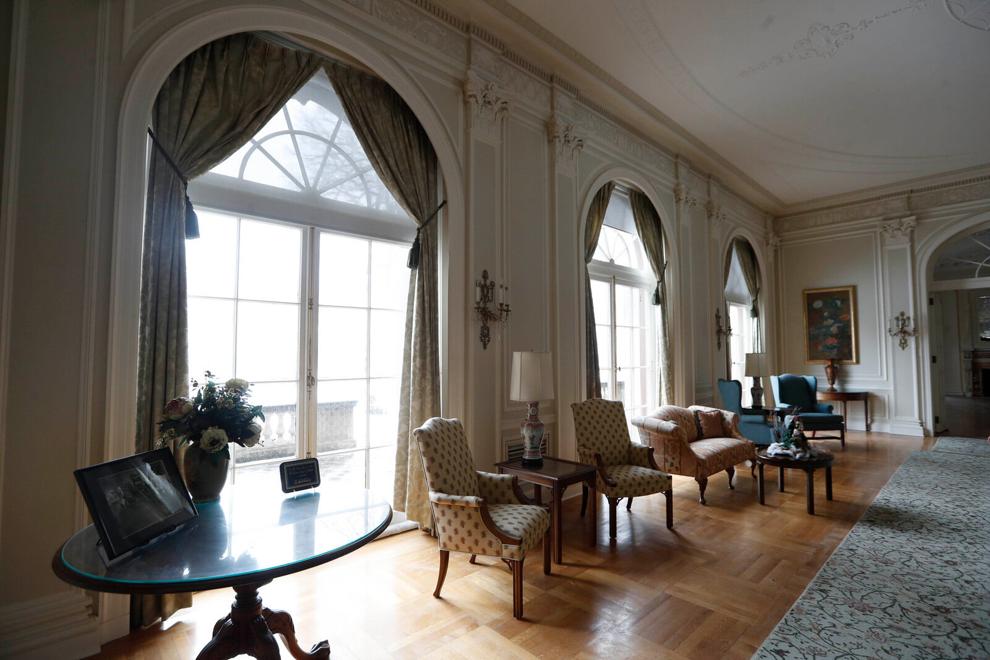 Dressed-up ceiling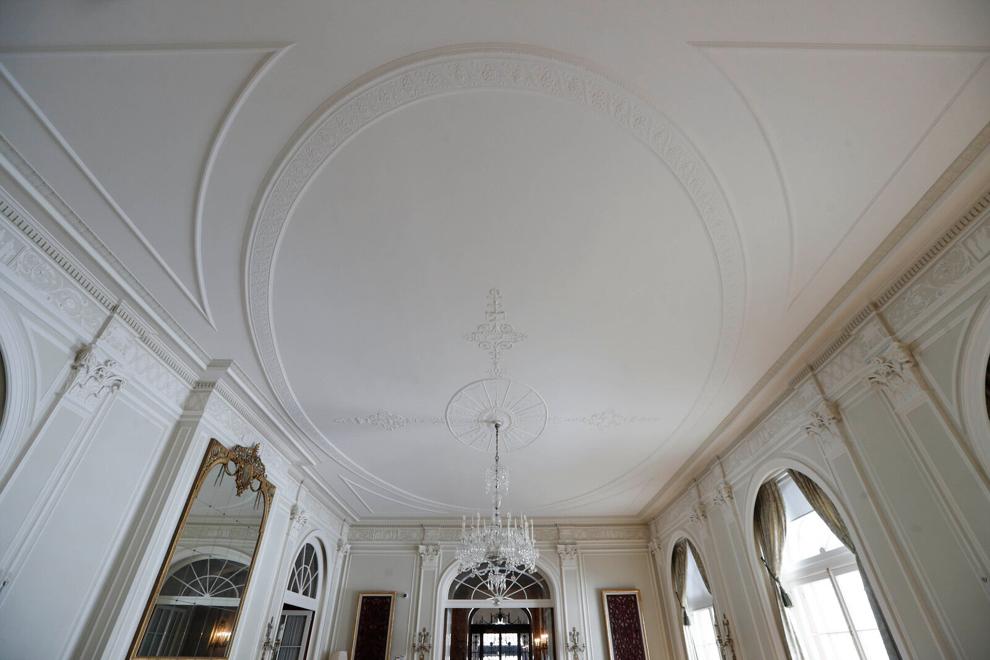 Better sound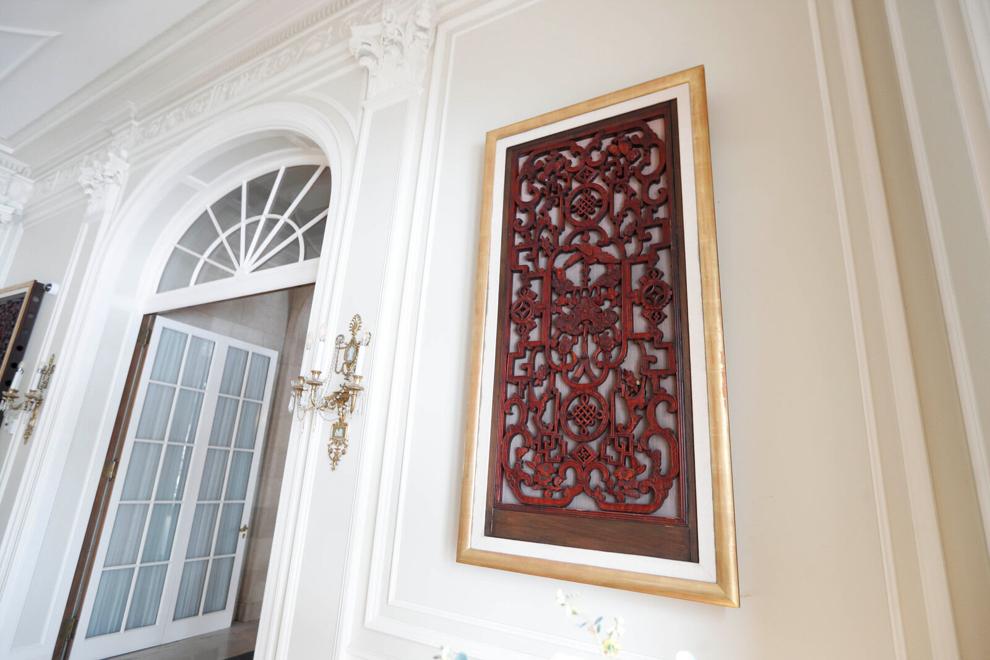 Wall relief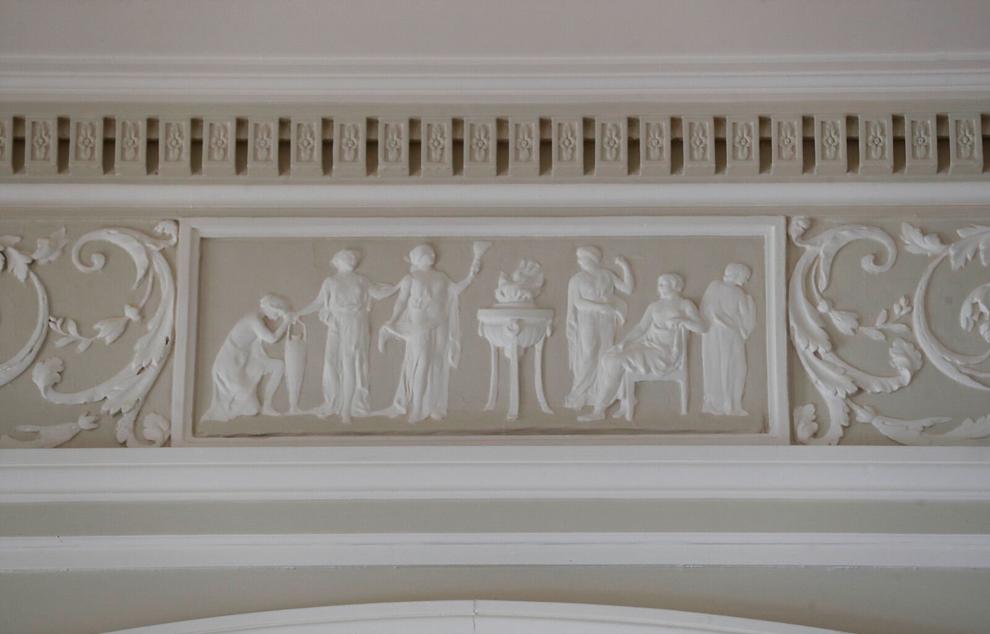 Drawing room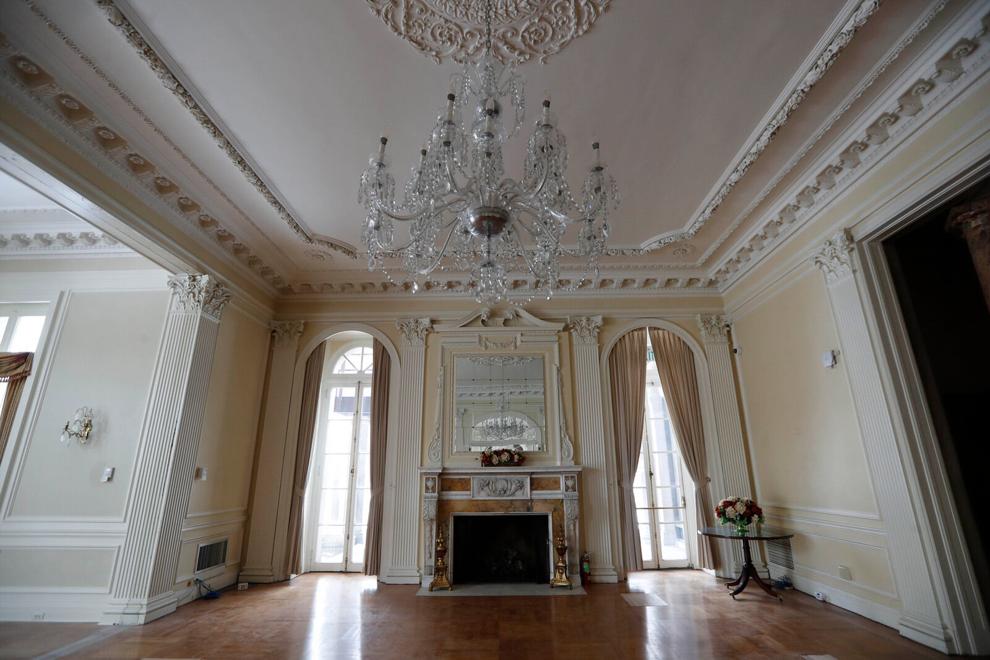 Ceiling medallion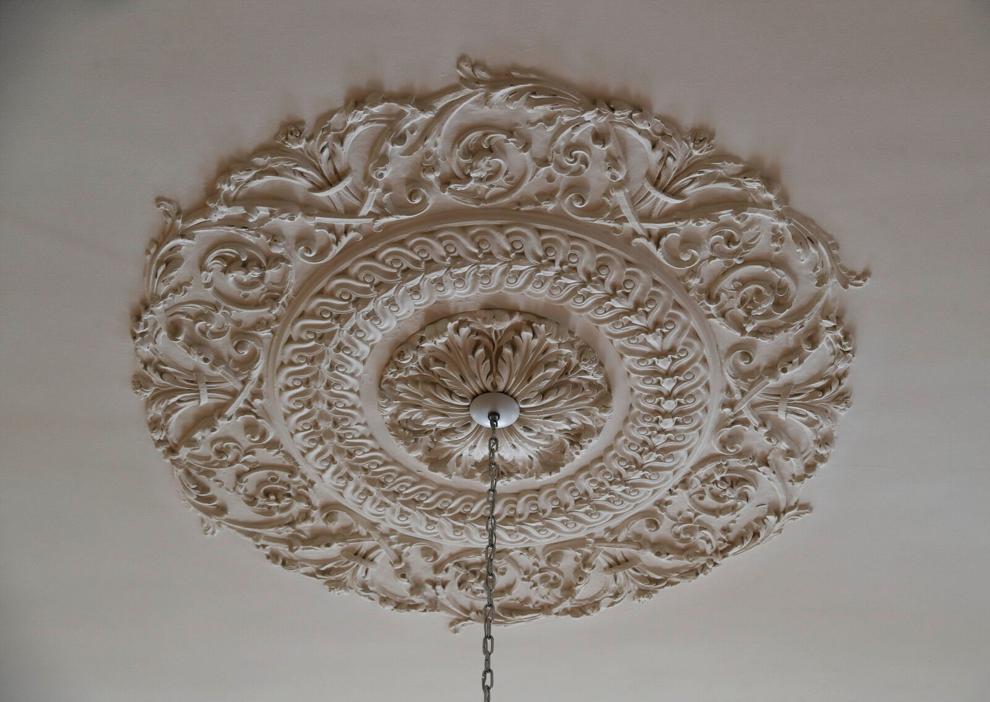 Fireplaces galore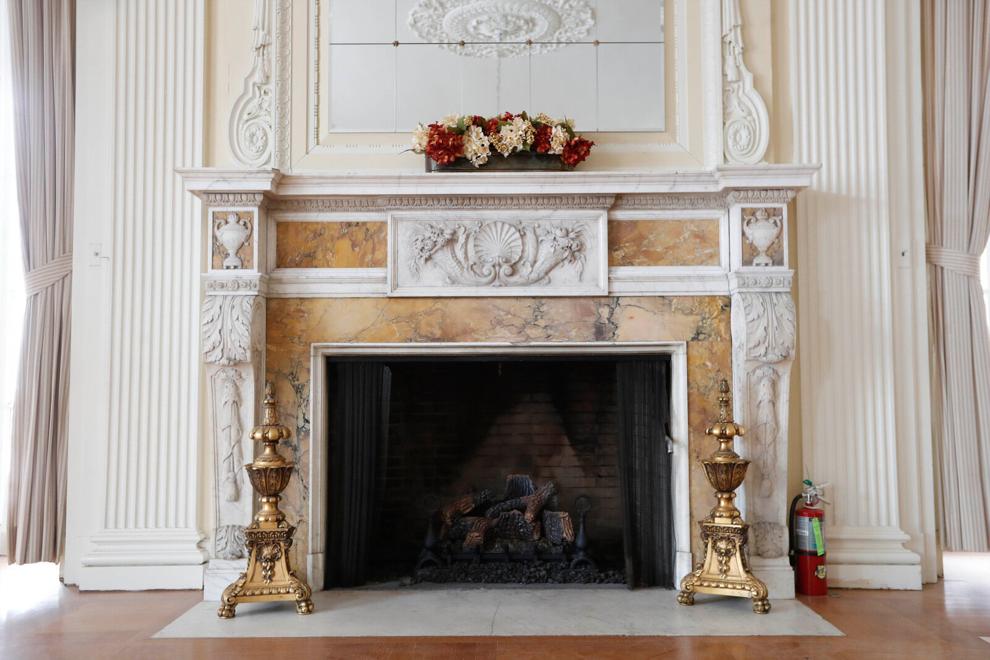 The rotunda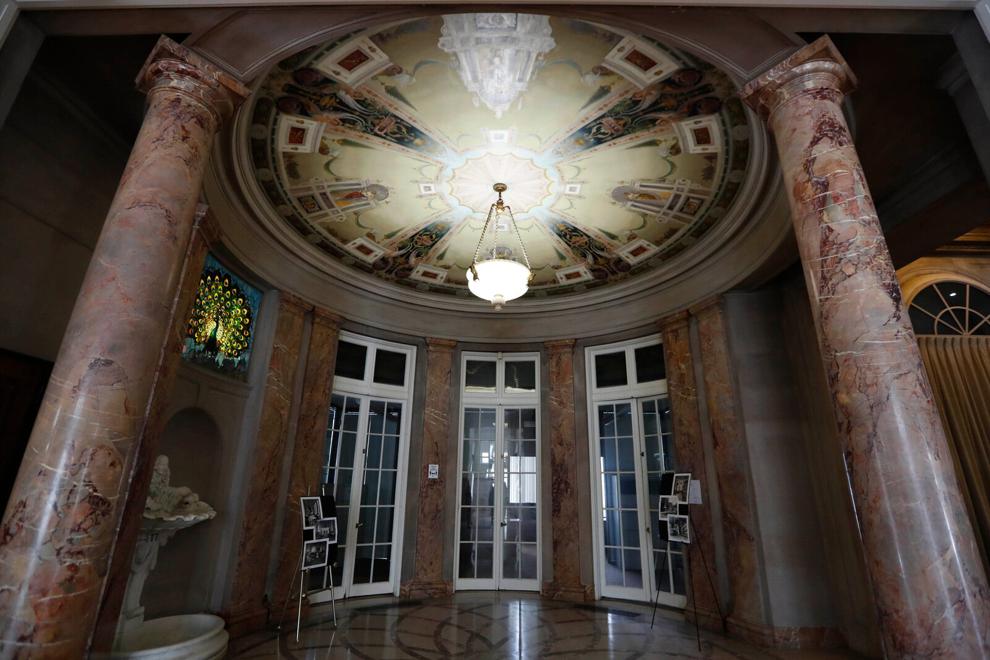 The loggia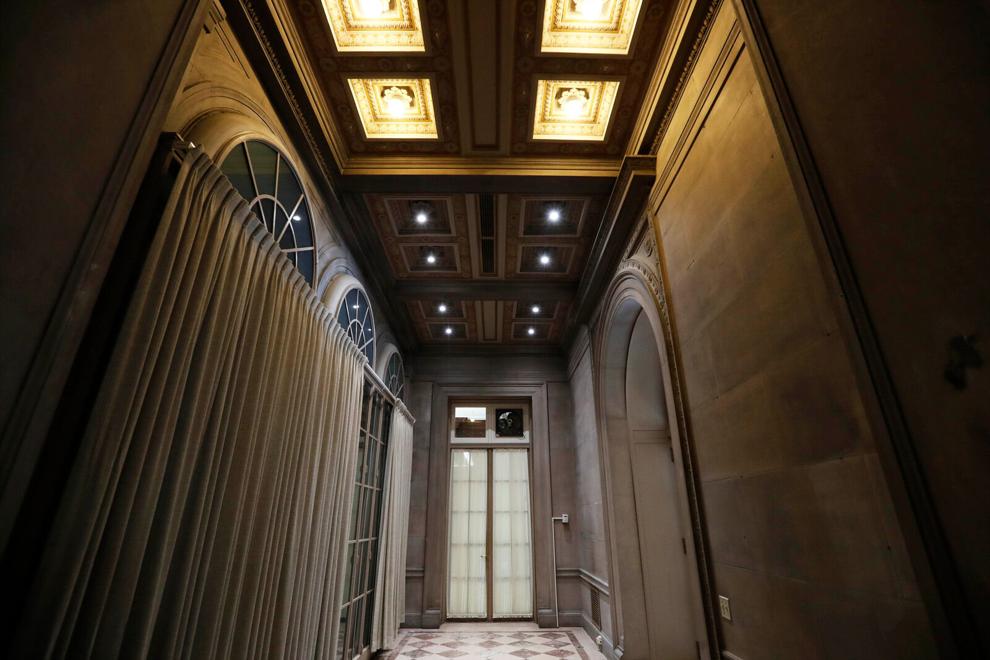 The dining room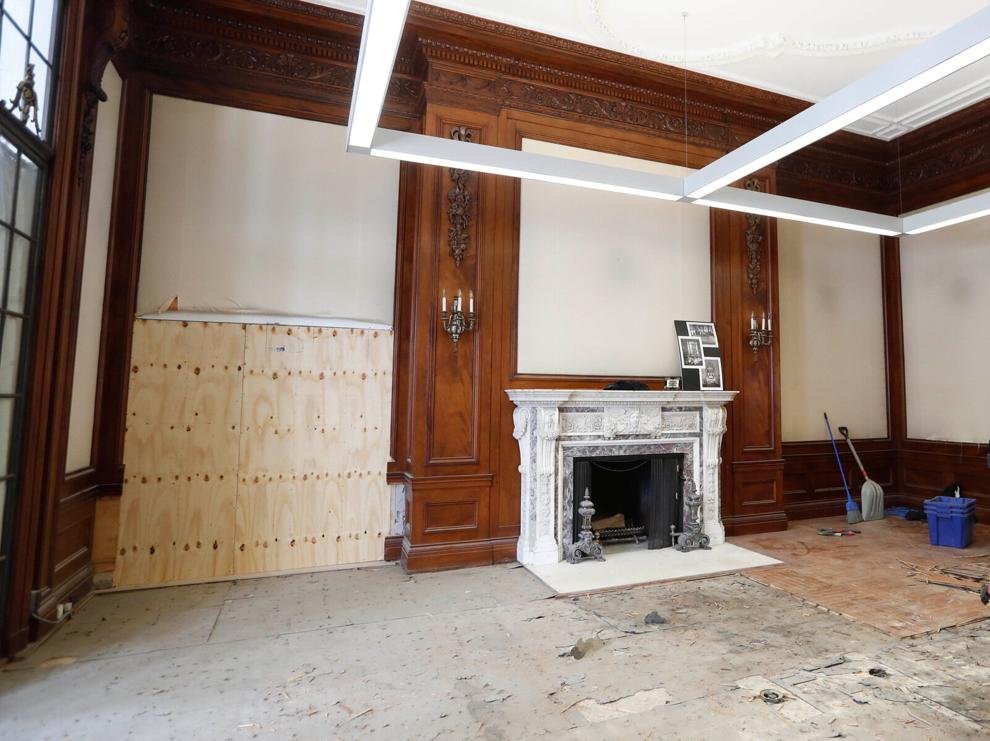 Upstairs staircase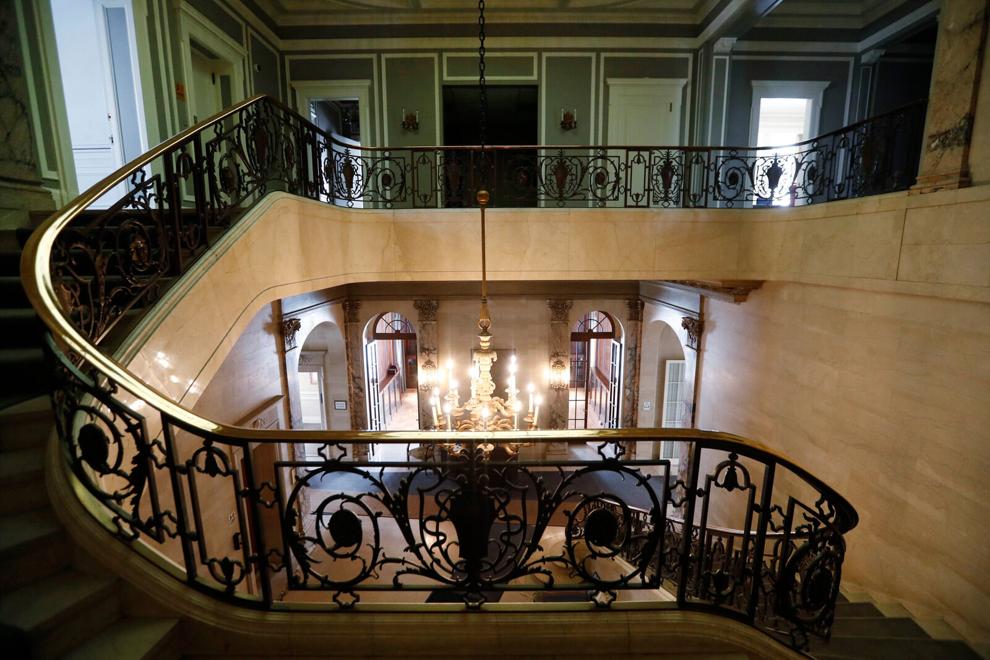 The second floor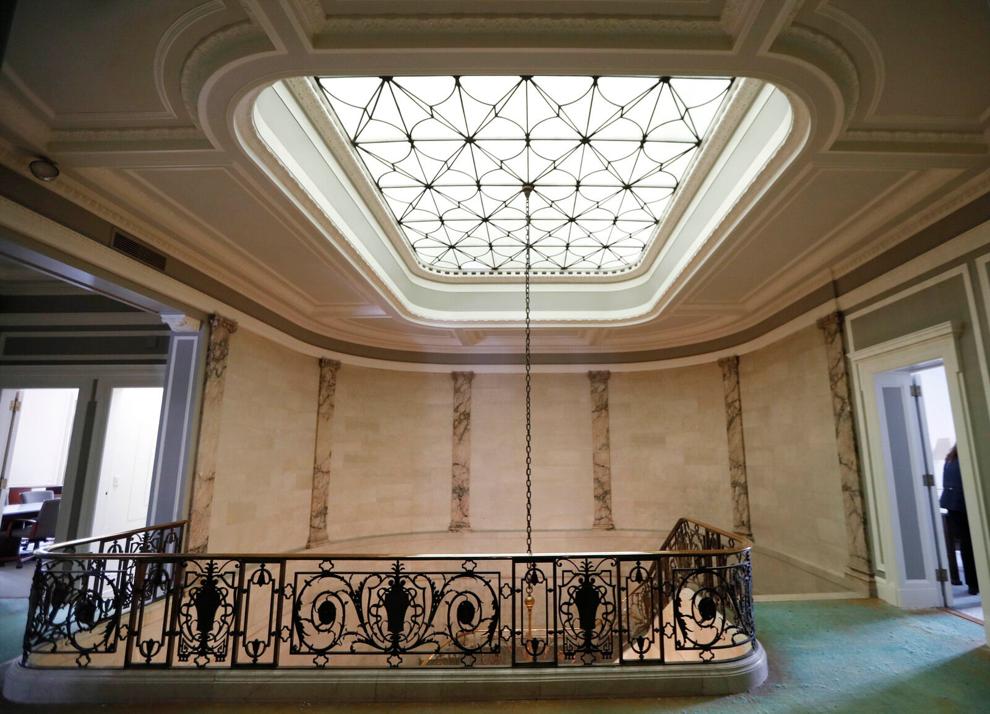 Girl's bedroom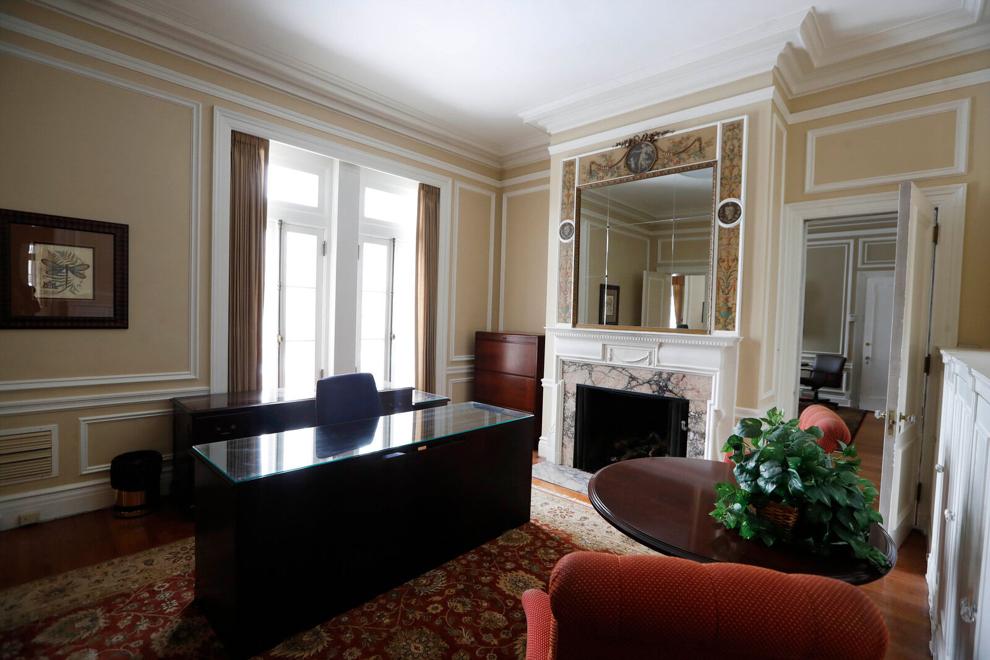 The master bedroom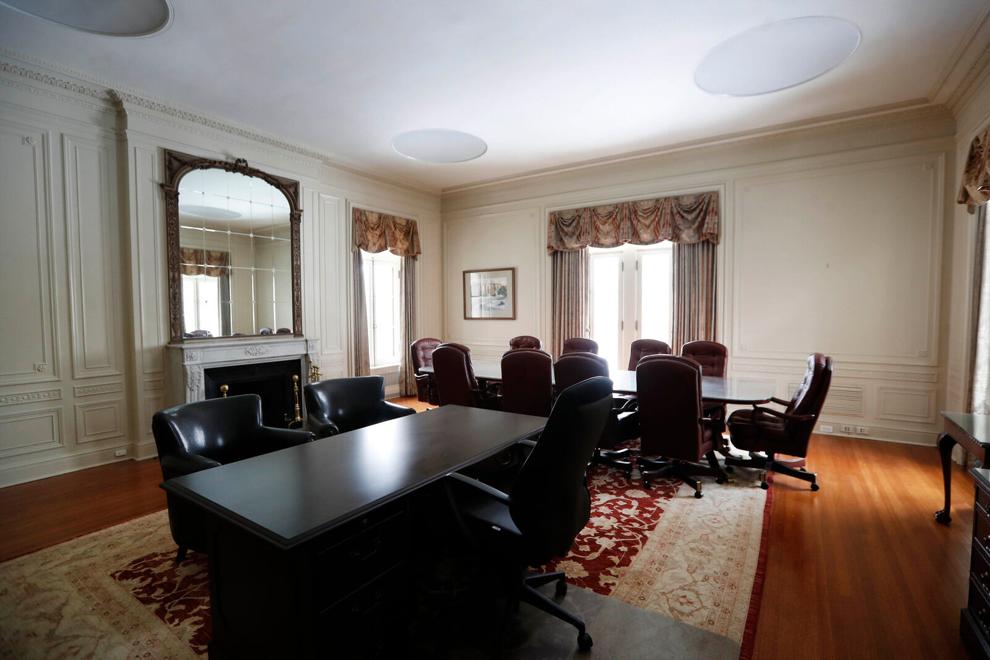 The master bath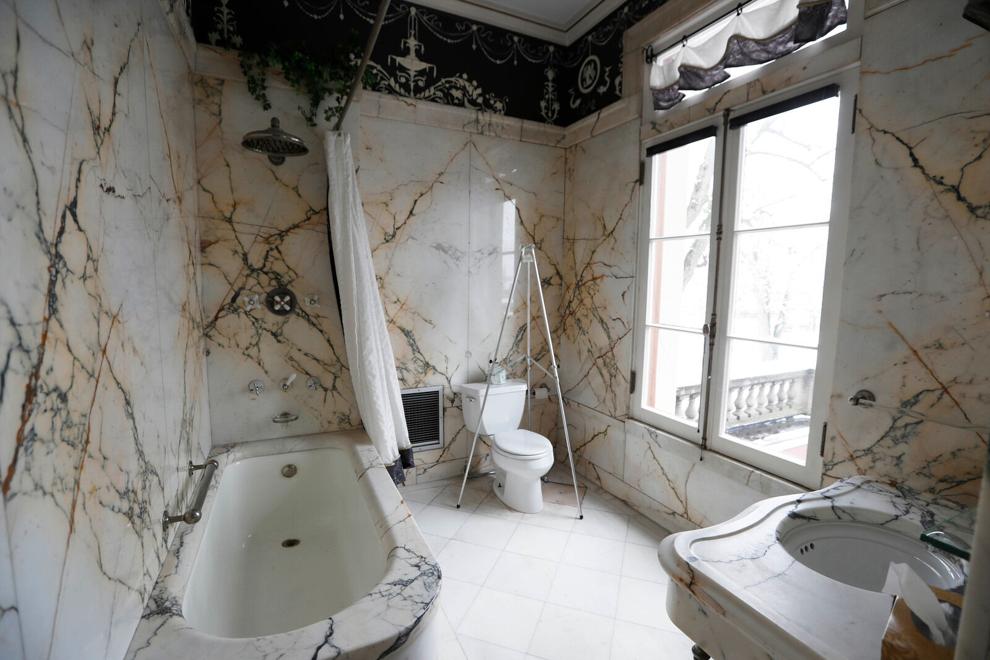 Back stairway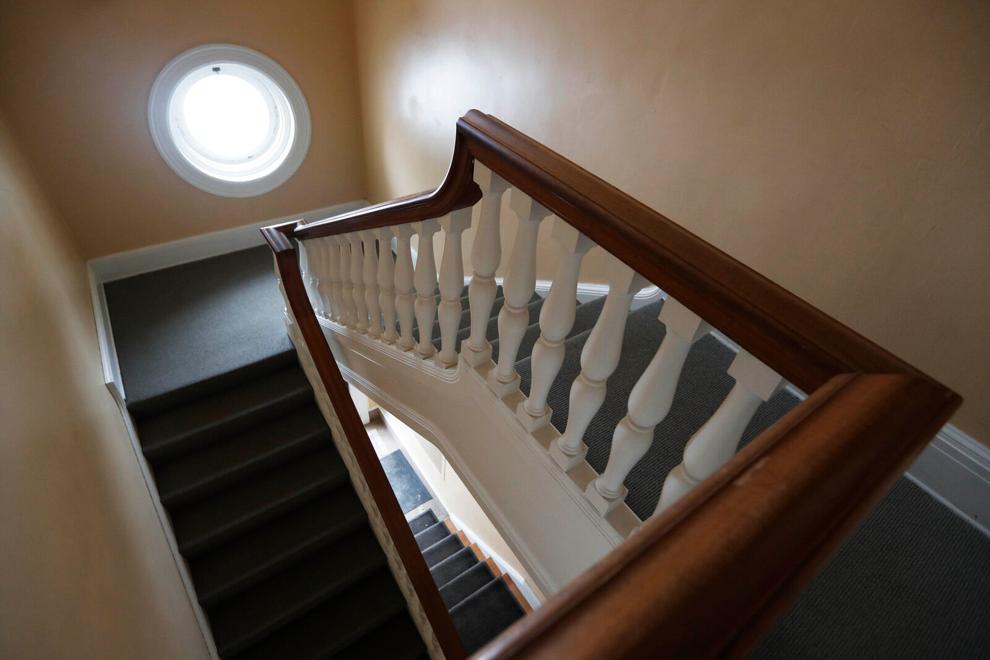 Ballroom