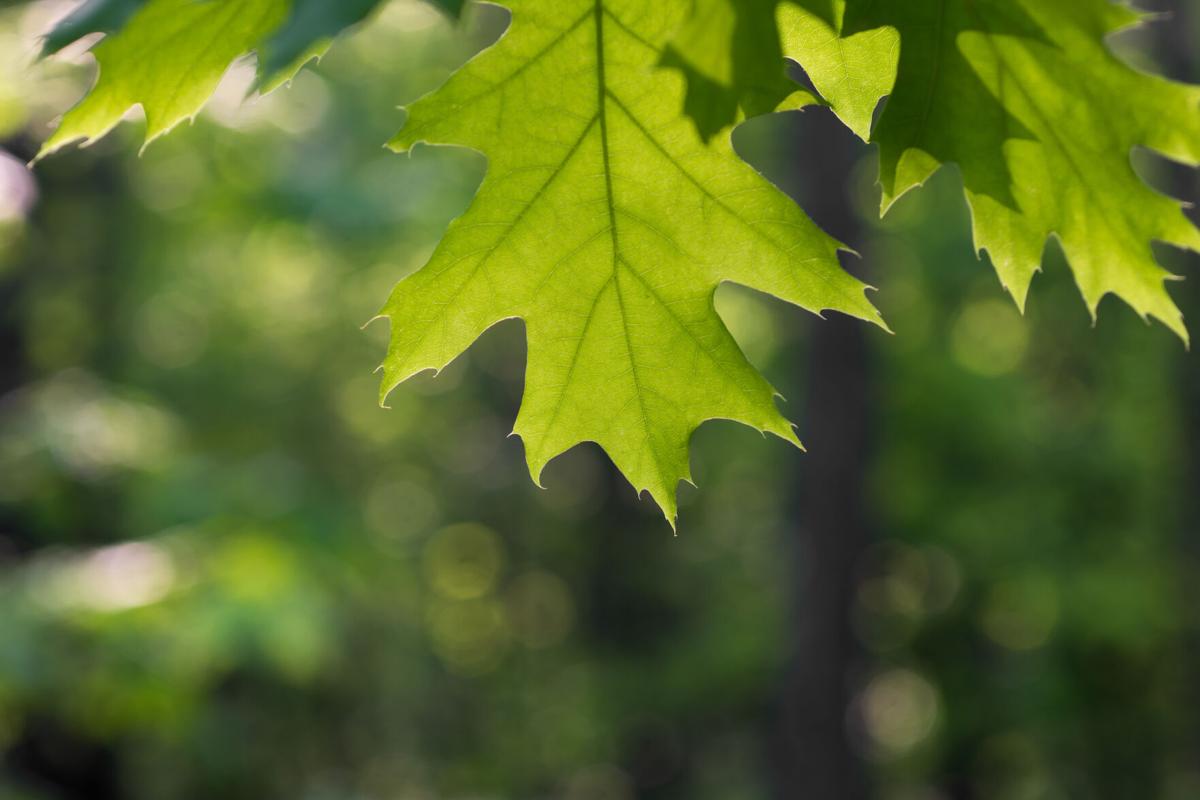 The ads tell us to plant bulbs in the fall – indeed a great idea. But we need an equally vigorous campaign to remind people that September and October are great for planting trees and shrubs.
What is great about end-of-season planting?
• We typically have generous rainfall throughout these months. (If we don't, you must commit to watering new shrubs or trees in order to prevent the young root systems from drying up. That could mean twice a week, watering the area deeply.)
• Cool weather is less stressful for new plantings. While you can plant in the heat of summer – if you water and tend the plants – there is more risk of them dying from drought and heat.
• Fewer insect pests, as well as humidity-driven fungal diseases, are likely to attack.
• You probably have more time than in busy spring – and you are less likely to take a long vacation.
• You might even find sales in our Western New York nurseries and garden centers. (Always check for plants with healthy root balls that have been maintained by professionals. All sales are not equal.)
The first rule of horticulture is: Match the plant to the site. Gardeners like to say: "Right plant. Right place." But it would be better expressed: Know the site before you choose the plant. You should know what kind of soil you have, how well it is drained, whether deer, windstorms, salt or baking sunlight threaten the site. Only after doing a site analysis should we then choose our shrub or tree specimen. Most people don't do it this way.
Here are some other wrongs and rights in the rules department – all based on science-based teaching from horticulture departments at universities such as Cornell.
Wrong: Some homeowners or hired workers dig a hole just large enough for the pot or root ball to fit, and stick those babies in there. Voila! Job done quickly with the least work (and worst odds of survival).
Right: A planting hole should be only about as deep as the root ball. The center of the root ball should sit on a hard mound, so it won't sink down and drown as the soil settles. But the hole should be wide – ideally three times as wide as that root ball. And it should be wide not only at the top, but dug outward from the bottom of the hole (even a little deeper than the mound the tree will be sitting on). Water needs routes for draining away. Rough up the sides of the hole. Roots grow outward, not down. If they hit a wall they just grow in a circle, so give them a place to grow.
Wrong: If you look at recently planted trees, sometimes you see straight trunks that meet the soil at a sharp right angle. The flare, where a tree trunk slopes outward toward the roots, is buried below the soil surface or the mulch. And – even worse – sometimes you see mulch piled up against the tree trunk. (We call it "volcano mulching," and it is absolutely harmful.)
Right: A tree should be planted so you can see the flare or slope of the lower trunk, just above the soil level. If the actual trunk is below the ground or buried in mulch (volcano mulching), the trunk will rot and the tree will eventually die. If you have a tree already planted too deeply, you must replant it higher, or remove the soil or mulch around that trunk until you can see the beginning of the roots.
Wrong: It's mighty upsetting to see a shrub or tree come back to the nursery dead, with the roots wrapped tightly around the root ball – and it's still in the shape of the pot! They never had a chance to get water.
Right: When you pull the container or wrappings off the root ball, free the tangled roots. Pull them outward as gently as possible. If there's a tight mat at the bottom, pull out some roots and cut the others if necessary. You may need to make a couple of slits down the sides of the ball. On the other hand, if the plant is young and you see only soil around the root ball, leave it alone. There's no point in exposing fragile young roots to the air.
Wrong: If the soil is polluted or severely compacted or too rocky, sometimes you must plant above the soil level on a mound. But the problem is: The roots have no place to grow outward, and water runs off the mound.
Right: Create a large raised bed or a berm. It should be a wide plateau (not a mound), with a level top. Rain will penetrate, not run away. Roots can grow outward. A mature tree in good conditions has 60% of its roots reaching beyond its canopy, so make the berm wide. Then plant the tree among friends, in a layered grouping.
Wrong: You fall in love with a darling small tree (perhaps labeled "dwarf") in the garden center, and you plant it without full knowledge of what it will grow to become. (You figure you can trim it to keep to the right size.)
Right: No, no, no to the above! Read labels and study what that species and cultivar will be in maturity, and plant it only where it can become that tall and wide.
There is more to successful planting than these rules. As in all gardening, you must learn to water well, as failure to do so is the largest cause of plant failure. In the case of ball-and-burlap trees, you should work with a professional landscaper who knows to remove the burlap and wire cage (and not wreck the root ball). You should stake plants only if they are in high-wind situations, and then be sure to remove the stakes in the next year or two. You should take a pruning class or read a book – but that's further into the future.
For now, be satisfied with planting some trees or shrubs well this month. Choose carefully, consulting with smart nursery people who will ask about the site. And how about choosing native trees and shrubs for at least one-third or one-half of the planting? The years that follow will be healthful for you and for our ecosystems.
Sally Cunningham is a garden writer, lecturer and consultant.