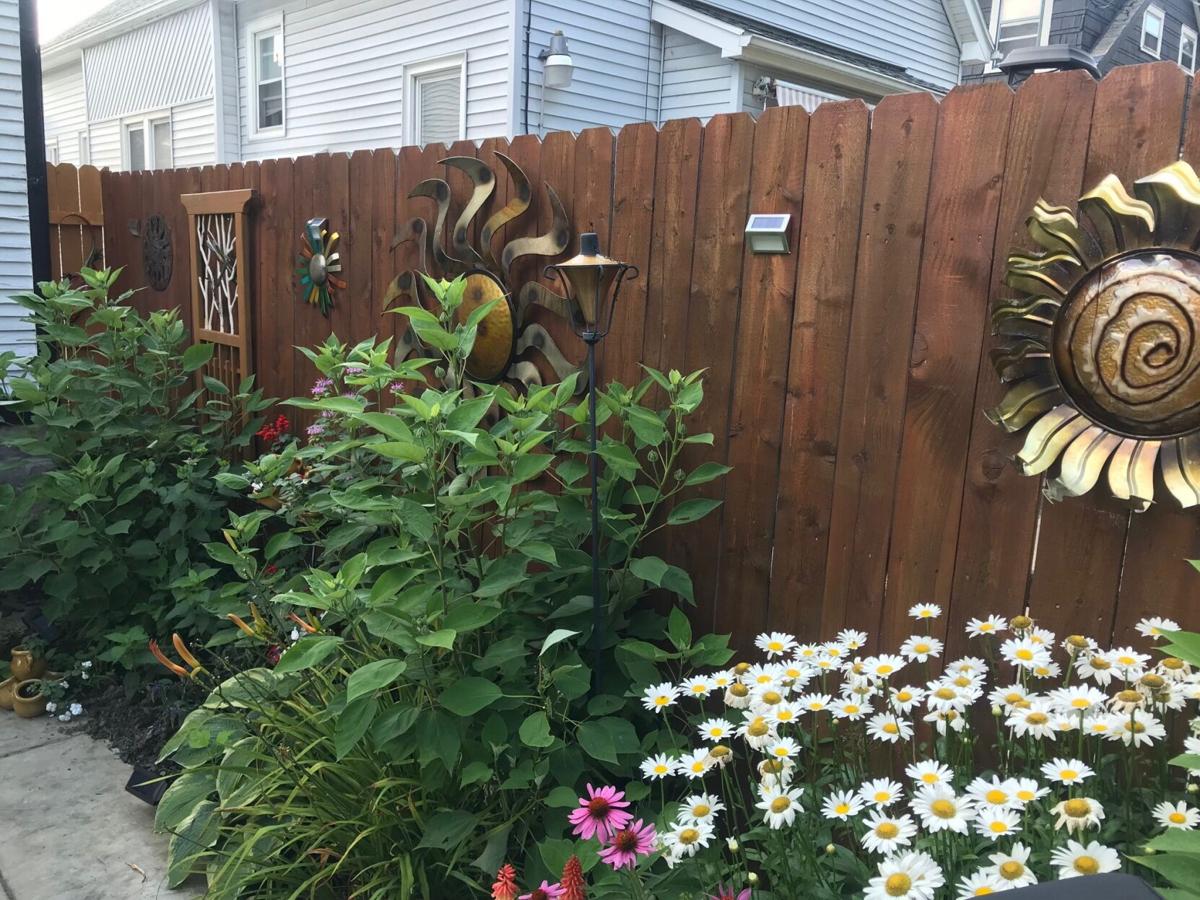 From tranquil waterfalls to whimsical garden art, Western New York gardens offer many surprises and much inspiration. Local garden walks and tours scheduled throughout the summer, including the 27th annual Garden Walk Buffalo July 24 and 25 and the City of Tonawanda Garden Walk Aug. 6 and 7, give people the chance to visit many types of gardens in the Buffalo Niagara region.
The Tour of Open Gardens WNY event, during which people have been able to visit gardens during select hours on Thursdays and Fridays in July, offers yet another opportunity.
Yes, it has rained. After a day of heavy rain on July 17, the East Side Garden Walk was extended to July 18.
Even with the downpour the first day, 15 visitors came to the garden of Renata Toney and Ronald Washington.
"They came in rain gear with umbrellas. What was hysterical was the fact they spent considerable time moseying around," said Toney, communications manager at Burchfield Penney Art Center.
The next day they had about 16 more visitors to the garden, which features a gazebo, succulent wall garden, sun-themed garden decor, a procession of fluted rose of Sharon along a fence and more.
It rained, but not so hard, the weekend before – but that didn't deter garden visitors either.
"It rained all day long, but we had terrific traffic," said Janet Freedman, a committee member for the Grand Island Garden Walk, which took place July 11, featured 11 gardens and is now in its fifth year.
"Every single gardener couldn't believe that they had nonstop visitors from 10 to 4. People came with umbrellas. In spite of the rain, the garden walk went on. It was very successful actually, which goes to show you how sturdy gardeners are. We're not afraid of a little water," she said.
"We gave out 200 maps but we give out a map per group, not per person. People were saying they had over 150 people visiting their gardens. We haven't had as many as in other years, but I was just really happy that we had as many as we did," Freedman said.
Sharon Russell-Moore, whose garden is one of the nearly 100 Open Gardens this month, said visitors just seem happy to be in a garden setting.
"I think people were so tired of being locked in, and the garden walks are an easy way for people to get out and about because it's outside. Even those who are still a little reluctant to go to certain places, the garden walks are an opportunity for them not to be around a crowd of people. It's not a concert; you're not shopping. So I think the freedom people feel being out in gardens is a positive thing," said Russell-Moore.
• The Tour of Open Gardens continues during select hours on Thursdays and Fridays in July. See OpenGardensWNY.com for information on obtaining an Open Gardens Guide. Options include buying a smartphone app ($4.99) and purchasing a guide at select garden centers and shops ($10 cash donation).
• Urban Farm Day is scheduled for 10 a.m. to 3 p.m. Aug. 28. This free event features self-guided tours of about 16 urban farms and many activities.
Photo series: Outdoor Spaces
Home & Style Editor Susan Martin and Buffalo News photographers have visited local gardens this summer for our feature, "Outdoor Spaces." Some have been on the Tour of Open Gardens, in which people could visit residential gardens during select hours on Thursdays and Fridays in July. Check back for more "Outdoor Spaces" features in the coming weeks.