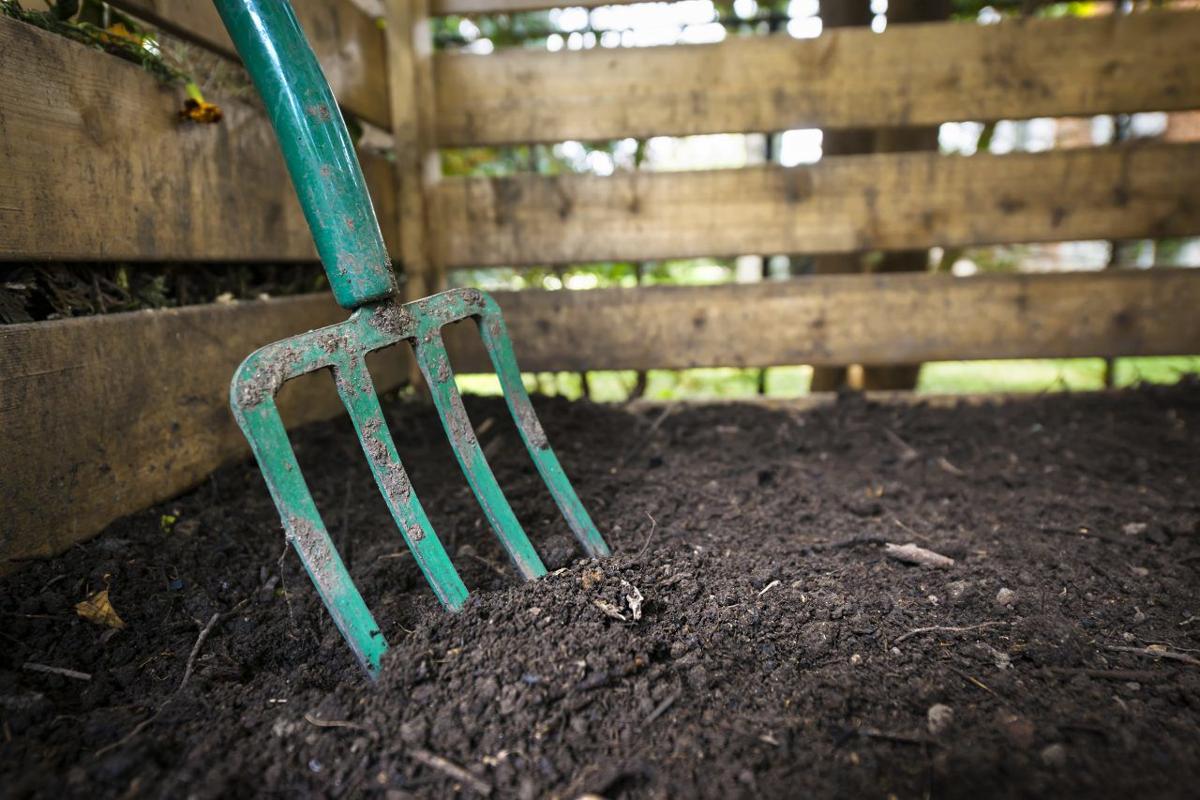 Gov. Andrew Cuomo proclaimed May 6 to 12 to be Compost Awareness Week. The proclamation (an edited version here) reads:
"Whereas, the Empire State supports environmentally-friendly initiatives … such as composting … through more than 190 regulated facilities in New York State that process more than 700,000 tons of organic material; and
"Whereas, organic materials make up approximately 30 percent of the municipal waste stream; and…
"Whereas, composting and organic material diversion is a key strategy in reducing future methane emissions as outlined in New York State's Methane Reduction Plan; and …
"Whereas, composting converts these materials (yard trimmings, food scraps, biosolids, manure, and agricultural by-products) into a nutrient-rich soil amendment that communities can use to promote soil fertility and productivity, improve water quality, reduce stormwater runoff and soil erosion, and reduce greenhouse gas emissions… New York states joins in this observance..."
The proclamation had more "whereas" items, and a reference to "Beyond Waste," New York State's solid waste management plan.
Good points all, Governor ‑ but few read such proclamations. So I'm sharing it in the belief that all citizens should know that composting is much more than a healthful activity for improving our garden soil. Composting benefits the planet ‑ its waters, soil, and eco-systems. Ancient Greeks and Chinese (and other civilizations) knew it. Organic farmers have known it forever. And more farms and municipalities are catching on in many places.
While I was away and officially missed Compost Awareness Week, the timing isn't crucial. Like Earth Day, Composting Day (or week) is every day. Almost everybody can make compost in some form, or use compost, or direct the yard and kitchen scraps toward a composting end-use.
I write "almost everybody" because I am aware that various ordinances and life circumstances make it difficult to do these activities. In cities, outdoor home composting is often forbidden for fear of rats ‑ although done properly a composter using plant material does not feed them, and much food waste can be correctly composted without causing problems. But certainly most gardeners and homeowners can incorporate organic matter ‑ compost in its most complete form ‑ into their soil, and every gardener and homeowner can purchase compost for a better lawn, landscape or garden.
These are the basics of the miracle that is compost:
• Compost is the end result of the decomposition of organic material (plant material, food scraps, coffee grounds, manure, seaweed, mushrooms, anything that was ever living.)
• Micro-organisms (invisible bacteria, fungi, and other life forms) and macro-organisms (worms and insects) digest and decompose organic material; compost is alive with billions of microorganisms per shovelful.
• Compost brings depleted or dead soil to life.
• Compost is not fertilizer, but its living organisms provide and deliver nutrients in a form that plants can use. Many gardeners with compost-rich soil never add fertilizers except for some specific purpose.
• Compost improves soil texture, moisture-holding ability, and aeration. If you have compacted or heavy clay soil, compost corrects that. If you have sandy soil, compost helps it hold moisture.
• Compost can improve or correct much soil contamination and has some fungicidal properties.
• Finished compost tends to have an average pH. If soil is extremely alkaline or acidic, adding compost usually moves the needle toward 6.8
• Compost is different from mulch (often confused). Compost can be used in or on top of the soil. Mulch is usually woody or un-decomposed organic matter (wood chips, shredded bark to be used on top of soil).
Compost is the answer to most soil problems. Too much clay, too sandy, compacted, depleted? Add compost.
Composting styles and methods are many ‑ there are books about it. In simplest form, it's a balancing act between high nitrogen materials (such as manure, grass, and kitchen scraps ‑ sometimes called "green") and high carbon materials (yard clippings, shredded paper ‑ sometimes called "brown").
Balancing moisture content and aeration are also important. Too much nitrogen and/or moisture: it becomes anaerobic, soggy, and doesn't finish. Too dry or too carboneous (excess woody material): nothing happens. When the material, dampness, and aeration are balanced, a compost pile heats up and "cooks," the heat coming from the microbial activity. It's a wonderful thing.
To make compost at home, you might choose simply to pile it the old-fashioned way, building it 4 or more feet high and 4 or 5 feet round. Or you might purchase a barrel or bin, of which there are many styles.
I have made compost many ways, but my favorite was a series of three 4-by-4-foot square bins (from pallets or screens or scrap wood with slits to let in air). With three I had one pile nearly finished, one actively working, and one collecting future material to layer. You can actively turn your pile or rotate your bin for fastest results, or let the decomposition happen the slow way.
Even in winter, I compost in the kitchen with a worm bin (about 15 years old now) where the little red wrigglers happily consume my salad scraps, plant clippings, and coffee grounds.
Note: Erie County Department of Environment and Planning, the City of Buffalo and the Western NY Stormwater Coalition Erie County are offering affordable rain barrels and compost bins and products ‑ but act quickly. Order deadline is May 25: Visit https://eriecompostersale.ecwid.com/ For questions, call 858-6370.
Composting professionals, including some WNY entrepreneurs, are using food scraps (that would otherwise go to landfills), manures, and yard materials to make compost locally. They manage the ingredients (from local institutions, restaurants, horse farms, etc.) in large piles or "wind rows." They turn the ingredients with large equipment, take the temperature, and test for moisture content, pH, and more.
All composts are not alike or equal. But homemade or professionally created, compost is the best thing you can give your soil and your plants.
Established beds: Stir compost around all plants and spread it over root areas.
New beds: Turn compost into soil and mix into backfill when you plant.
Lawns: Top dress with one-half inch and rake in gently.
Let's keep talking about compost, long after Compost Week.
Sally Cunningham is a garden writer, lecturer and consultant.
Sprout new ideas
With our home & garden newsletter!