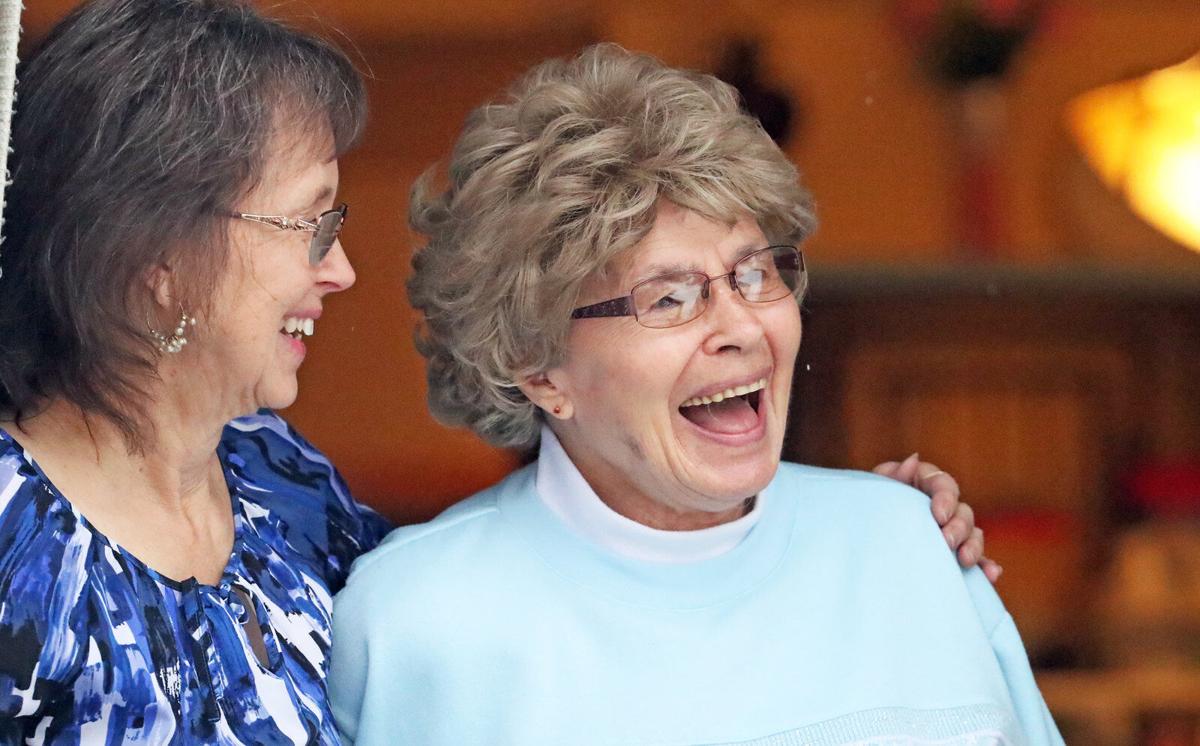 Marion Ahles spent her earliest years in an orphanage, losing some of her first friends to the Spanish flu pandemic of 1918. She contracted polio as a young adult and hepatitis during her first pregnancy.
"She's had some pretty serious health issues, and she's managed to overcome all of them," said her daughter, Donna Schweikert.
Ahles turned 104 last summer. She credits her longevity to regular exercise, clean eating and civic engagement that included answering the call to help build airplane parts during World War II.
She also counts herself among the surviving Western New Yorkers who volunteered during the mid-1990s to become part of the Women's Health Initiative, a continuing federal study focused on healthy aging of postmenopausal women across the country.
"She has helped contribute to a greater realization that women's health does require a different set of parameters than men's health," her daughter said.
Early studies tied to the initiative examined whether hormone replacement therapy, calcium, vitamin D and a low-fat diet could prevent cardiovascular disease, cancer and bone fractures.
The latest research explores how surviving participants have fared through the coronavirus pandemic.
Ahles was among those who received a questionnaire last summer to gauge their mental and emotional health, as well how their behaviors, living arrangements and needs have changed.
"We are planning a follow-up questionnaire to look at these same issues in March or April," said Jean Wactawski-Wende, dean of the University at Buffalo School of Public Health and Health Professions, and principal investigator for the initiative's Northeast Regional Center housed at UB.
The initiative was launched in 1991 by the U.S. Department of Health and Human Services and National Institutes of Health. Within seven years, nearly 162,000 generally healthy postmenopausal women ages 50 to 79 enrolled, including 4,000 in Western New York.
UB was among 16 clinical centers across the country to start the effort – and the first to fill its allotment of participants, said Wactawski-Wende, who served as second in command under Dr. Maurizio Trevisan, until she became leader in 2003.
There are now 40 centers nationwide, including the one at UB, which manages data collection and coordination for nine of them.
An early initiative examination of the risks and benefits of hormone replacement therapy underlined the importance of studying a large cohort of older women.
"At the time, there was evidence that hormone therapy might provide a protection for heart disease, but a risk for breast and some other cancers," Wactawski-Wende said.
Findings, reported in 2002, showed that the risk for heart disease and stroke also increased, particularly for those who used estrogen plus progestin.
"That is a big impact on public health," Wactawski-Wende said.
Roughly 90% of surviving participants continue to answer detailed questionnaires from researchers once or twice a year, as well as provide blood, saliva, and other samples when requested, she said, adding, "These women are just remarkable." 
The initiative was slated to end in 2005 but the NIH saw such important results that it kept supporting the research. Last fall, the agency announced UB would receive another $8.1 million to continue its work through 2027.
Participating researchers have shared data with others in the health field, including the Centers for Medicare and Medicaid Services.
"We've asked about all different things, so we are able to look at outcomes of all kinds," Wactawski-Wende said. "We weren't just focused on heart disease or cancer. We were focused on hospitalizations, illnesses like diabetes, incidence of hypertension, and then matched with CMS so we really can look at all aspects of women's health. We have data on joint replacements from a CMS match."
Outcomes related to dementia, heart failure and frailty also have become part of the mix, along with the resiliency of an estimated 70,000 surviving participants, now aged 75 to over 100.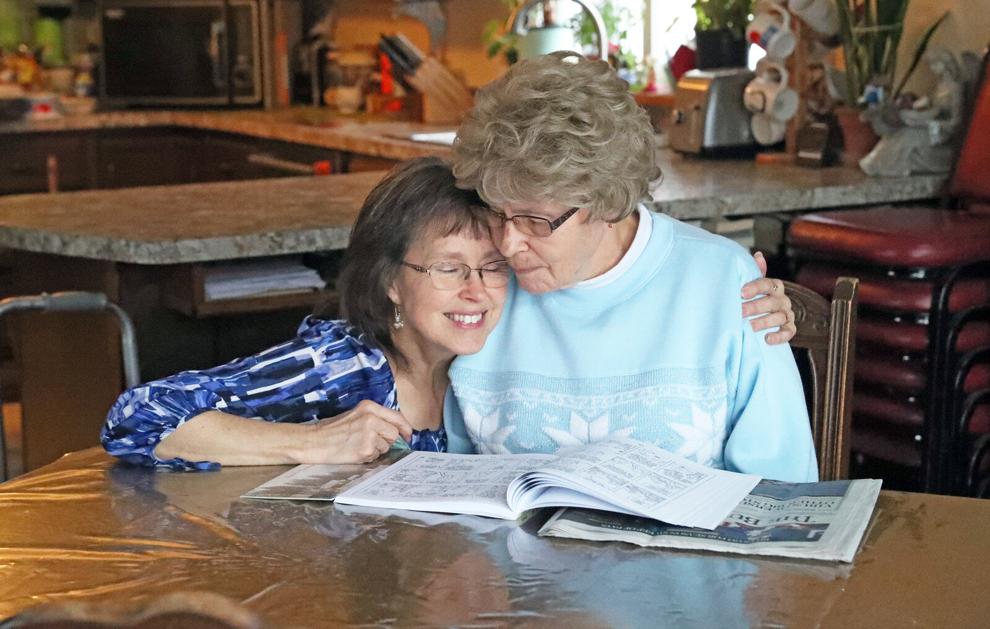 Ahles was in her early 70s when she enrolled.
Born Sept. 13, 1916, she lived in an orphanage as an infant and toddler before being adopted by a couple who owned on a farm in Ashford, about 15 miles south of Springville.
Ahles dreamed of becoming a doctor after graduating from Springville Griffith Institute in 1933, a then-unaffordable route for her and her family. Instead, she went to cosmetology school, where physiology and biology were part of the curriculum.
"She was always very good at helping friends and family who would have ailments or need medical care," Schweikert said during a video chat last month that included her mom, who laughed, smiled and nodded approvingly often during the interview but left the talking to her daughter.
Both agreed a fall 2 1/2 years ago that resulted in Ahles breaking her left leg slowed her somewhat. She has since lived with her daughter and son-in-law, Calvin Luther, just outside Springville.
Ahles and her husband, John, a machinist who died in 2003 at age 92, raised their daughter, now 71, and son, David, 69, on another farm outside the village that included an orchard with 300 varieties of apples.
From 2007 to 2017, the number of people who died after reaching their 100th birthday rose by a third. In Erie and Niagara counties, the percentage increase shot up 45
Her lifelong interest in health and wellness rubbed off on loved ones, including five grandchildren, five step-grandchildren and 12 step-great grandchildren.
Several family members have worked in health care, including Schweikert, a retired laboratory technologist.
Ahles reads the newspaper daily, enjoys puzzles and science magazines and helps with the laundry. She loves to play solitaire with her two housemates – and point out where a card should go when they are stumped.
Her education started in one-room schoolhouses. Her grades improved after teachers discovered she needed glasses. She left cosmetology in the early 1940s to make replacement parts for airplane engines at Curtiss Wright in Buffalo. She helped her husband build their house, and install the electrical wiring, and managed a furniture upholstery business from home while raising her children.
Ahles learned to scuba dive at age 60, drove well into her 90s and rode on a Harley at 100. She traveled to South Africa at age 99 for her granddaughter's wedding and a three-day safari, armed only with a camera.
She remains a member of the town of Concord Historical Society, Garden Club and Senior Center.
"When the Women's Health Initiative came along, she wanted to participate because she wanted to be able to help other women," her daughter said.
The average age of surviving participants in the initiative is 85, including 205 women who have passed the century mark and still participate, Wactawski-Wende said.
Initiative leaders welcomed about 40 of the Western New York women to brunch in 2019, to update them on the latest related studies. The research staff also sends birthday cards that include a handwritten note.
"Those little touches mean something," Schweikert said.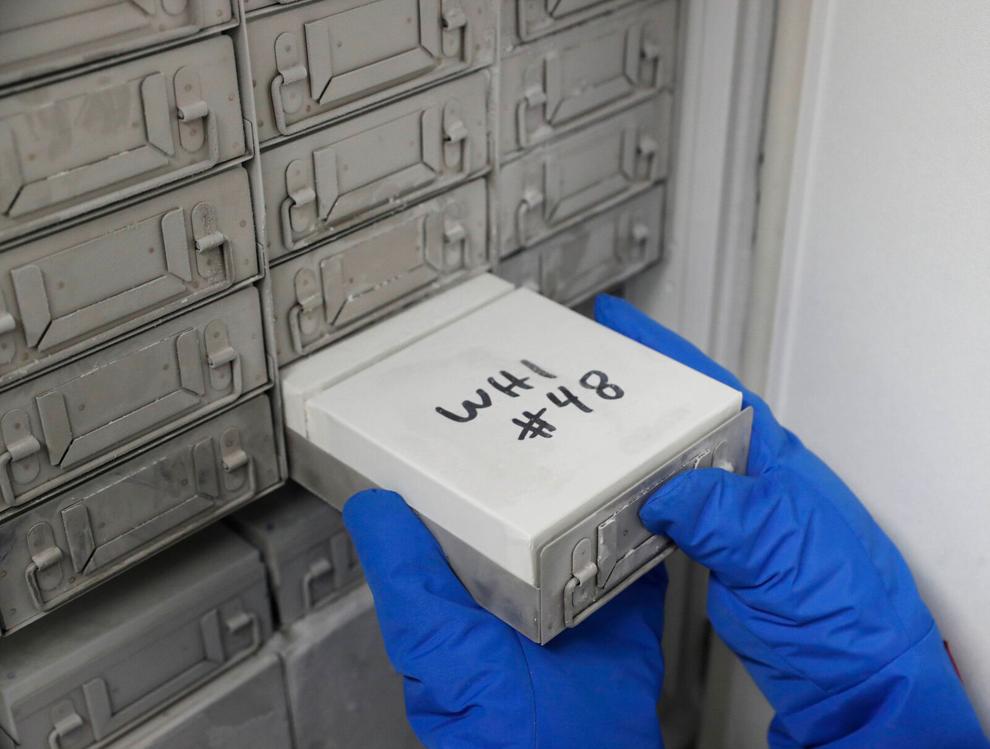 UB researchers competed against the largest and most prestigious universities in the nation for a piece of the Women's Health Initiative. It was the first time the university set out to help lead such a large preventative health care effort, Wactawski-Wende said.
It helped attract more young researchers to the region and became a springboard for almost 300 related grants to enrich study data, she said.
That included work to add cognitive assessments of women in hormone trials, measure the role of sleep in good health, and better understand the connection between physical inactivity and bone fractures, heart failure and cancer treatment.
A related biorepository on the UB South Campus includes more than 100,000 laboratory samples collected from initiative participants.
"We have a study that we've been doing over 17 years on the oral microbiome and its impact on oral health," Wactawski-Wende said. "We've just put in a proposal to look at it in relation to hypertension, so the breadth of what is going on in the WHI is just remarkable."
Most of the research involves observational studies and associated findings.
"Good observational prospective studies with biologic samples can give us a lot of evidence," Wactawski-Wende said. "They can suggest that certain behaviors might tend to help you live longer, or to be healthier, or be less likely maybe to break a bone – but they can't give you a specific percentage."
They also can lead to interventional studies, either prevention or treatment trials, that can provide more information – for instance, how the subtraction or addition of certain behaviors, foods or exercises might more precisely improve or worsen health.
One new initiative interventional study, for instance, looks to discover how adding more exercise might boost longevity and reduce frailty among those over 70, Wactawski-Wende said.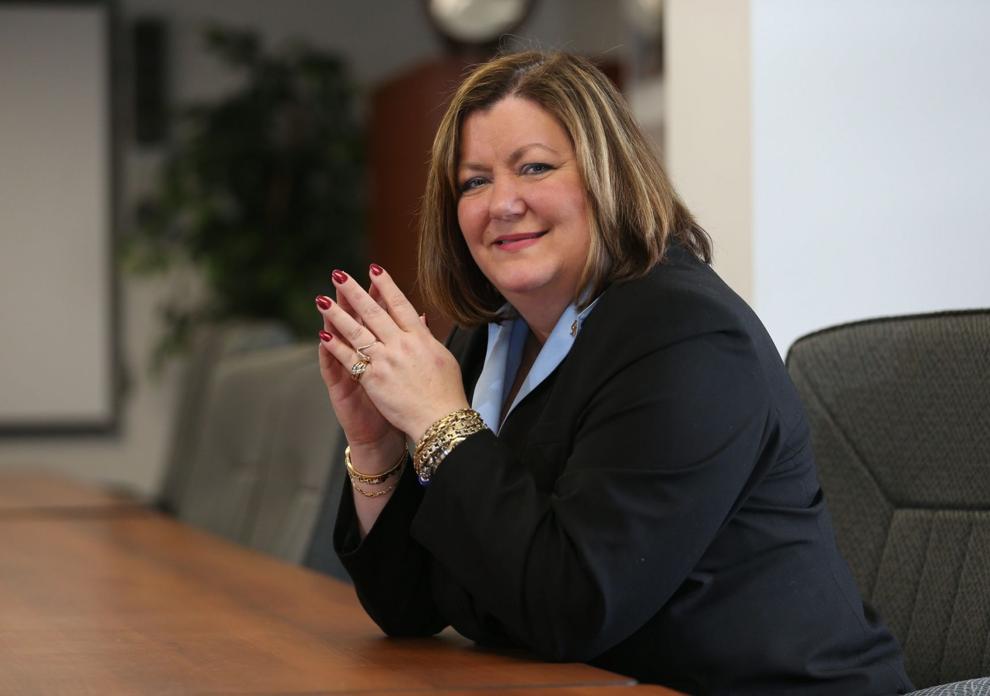 The initiative was among the first big U.S. medical studies to seek more minority participants. Of those recruited during the 1990s, 18% were Black, Native American or Hispanic.
Large cities, and regions including the South and Southwest, contributed most to that percentage, Wactawski-Wende said. The Western New York contingent included 8% of people of color, which, while reflective of regional demographics a generation ago, is a percentage that researchers in the region hope will grow as future health studies try to clarify and address inequities in health care.  
Meanwhile, the biologic samples and other data the Women's Health Initiative has gathered will provide lessons for many years to come.
Researchers collected full lipid and cardiovascular panels on 50,000 of the women who participated, Wactawski-Wende said, and those can be evaluated for genetic markers that portend higher risk of dementia, cardiovascular disease, or stroke.
The data already has been used to publish more than 2,000 studies, she said, and roughly the same number are still in the works.
"Dementia remains a big issue," Wactawski-Wende said, "and on the positive side, thinking of the women who are the 100-year-olds, the 90-year-olds who are functioning well, we're also interested in resilience."
Researchers with a related Long Life Study took more data, measurements and blood samples during home visits nine years ago of more than 7,800 women involved with the initiative. They plan to do so again next year.
Ahles agreed that participation in the study reinforced her desire to live a healthy life. She makes it a point to walk outdoors when the weather cooperates and indoors otherwise. She also uses light weights for regular strength training.
Fruits, vegetables and lean proteins continue to make up the bulk of her diet. Apple and pear trees, blueberry and elderberry bushes, and a large garden she helps tend outside her newest home make up much of that bounty. She still helps bake pies and bread.
Each morning, she takes vitamins and drinks raw honey mixed with apple cider vinegar. She takes estrogen, but not progestin, and no other prescription medications.
"She also has always had a very positive outlook on life," her daughter said.
Study participation got capped in the late 1990s, though some researchers have expressed interest in one day adding daughters and granddaughters, Wactawski-Wende said.
Regardless, she said, "I think the bigger message with all the research that goes on through the university, and from our medical partners in Buffalo, is that clearly we can learn a lot participating in research. It helps to inform and move science, and hopefully improve the health of individuals, but especially communities.
"So the women in this study really are a shining star of what could be."