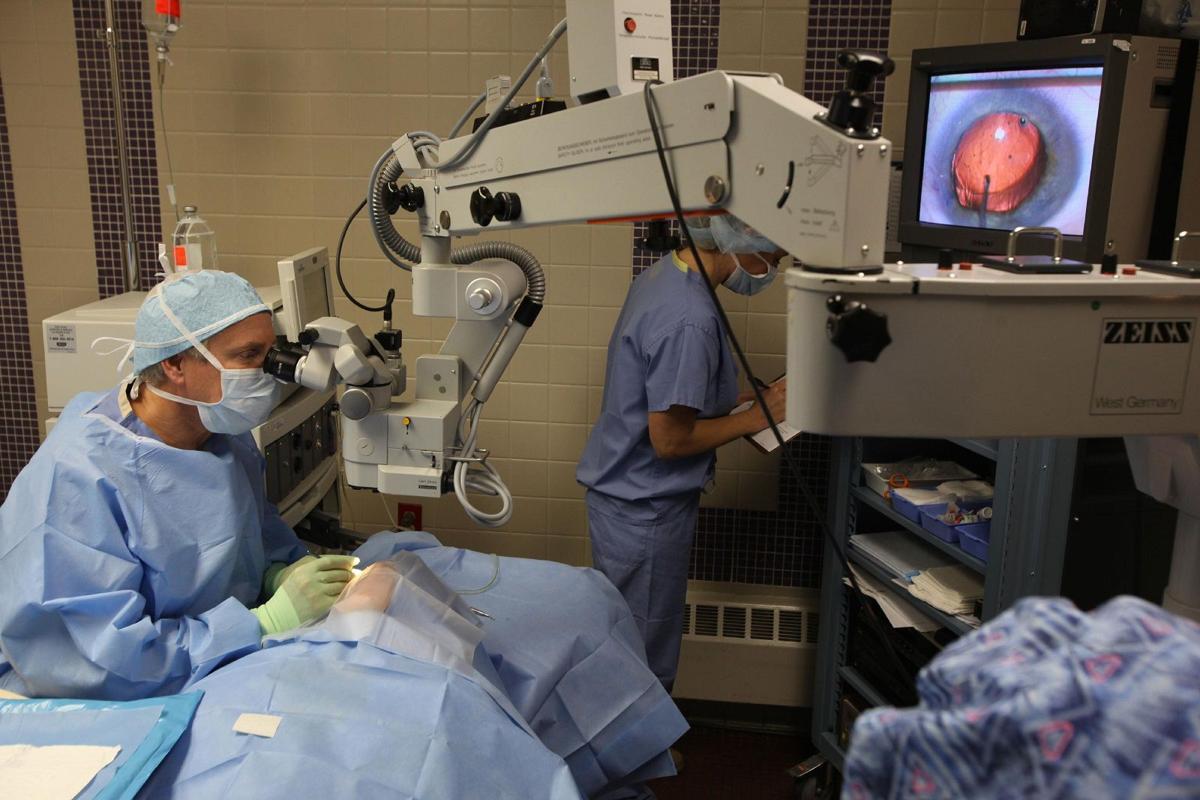 By Judith Whitehead –  Contributing writer
Having cataract surgery these days has been streamlined in comparison to the ordeal it was years ago.
Many years ago, cataracts were removed in a hospital setting and the patient during post-op had to lie very still, with sand bags to steady the head in recovery.
Today, with all the modern advances, there are no stitches used. The cataract is taken out efficiently and an implant lens is placed inside the eye to replace the clouded lens that is removed within less than 20 minutes.
The vision is restored immediately and the patient is sent home within a few hours, amazed how well they can already see.
The implant lenses are inert, which means they do not get rejected by the body. Still, one of four patients can build up some scar tissue on the implant lens. It is the body's way of saying, 'What's this object doing in my eye?' And nature's way of healing it.
When the vision in the eye becomes cloudy many weeks or months after cataract surgery is performed, the patient may have this scar tissue forming. A simple eye exam can detect if this is the cause for the cloudiness. If so, an easy and quick procedure called a Yag Laser capsulotomy can be performed in the office in a matter of minutes to blast away the scar tissue.
There is no recovery from this type of laser and, other than a little blurry vision the same day, the eye returns to its clear post-op state after the original cataract surgery was performed.
This laser rarely has to be repeated and one treatment is usually enough to do the trick.
Judith Whitehead, of East Amherst, is a certified ophthalmic technician.