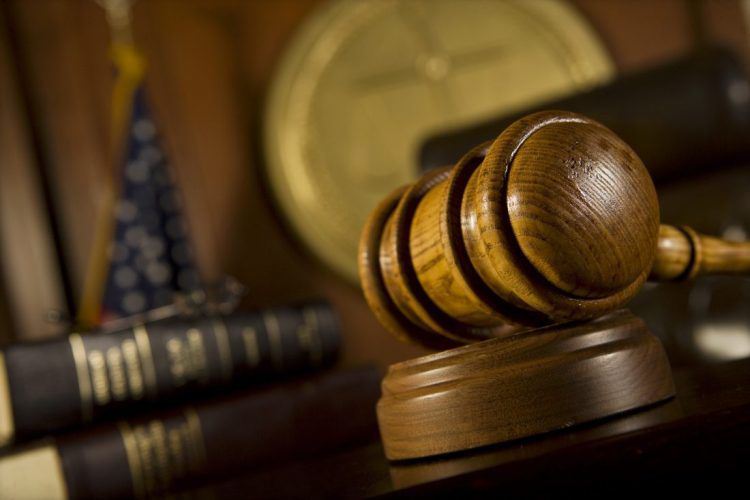 ALBANY – Unable to persuade state lawmakers to pass a bill allowing physicians to help terminally ill patients end their lives, advocates on Tuesday took their case for assisted suicide before the state's highest court in a fight that involves physicians, medical ethicists, disabled people and church groups.
"We view it as something completely different from suicide,'' Edwin Schallert, a lawyer for the lawsuit whose plaintiffs included three terminally ill patients, told the state Court of Appeals Tuesday afternoon in Albany during oral arguments on the much-anticipated case.
But New York Deputy Solicitor General Anisha Dasgupta, representing the state, told the court the case should be dismissed because the Legislature has already enacted a "bright line prohibition" against anyone being able to lawfully assist in someone's suicide.
The two sides presented their case for 47 minutes before five judges on the high court Tuesday afternoon. The seven-member court has one vacancy due to a recent death of Judge Sheila Abdus-Salaam and its chief judge, Janet DeFiore, recused herself from the case because she was named as one of the defendants in the 2015 lawsuit while she was in her prior job as Westchester County district attorney.
A Supreme Court judge and an appellate court previously dismissed the case brought in 2015 by three terminally ill patients from New York City – two of whom have since died – along with several physicians, including two from the Rochester area, and End of Life Choices New York, an advocacy group that counsels terminally ill people and whose major benefactors include billionaire George Soros' Open Society Foundations.
The appellate court, in a unanimous ruling last year, said "whatever label one puts on the act,'' the prescriptions in a "physician aid in dying" process still leads to an unlawful assistance in someone's suicide. Moreover, it said the broader constitutional claims being argued by the plaintiffs in the New York case had already been taken up and resolved by the U.S. Supreme Court in two cases, including the landmark 1997 Vacco v. Quill case, brought by then-State Attorney General Dennis Vacco, that upheld New York's right to outlaw physician-assisted suicide.
But advocates say the rights of terminally ill people are being violated.
"We feel it's very important that people have the right to a peaceful death,'' said Laurie Leonard, executive director of End of Life Choices New York. "If they are mentally competent and suffering from a terminal illness, we don't consider it suicide because these are people who are going to die soon. They don't want to die. They're just choosing how to die."
In his case before the court, Attorney General Eric T. Schneiderman maintained the case had already been thrown out of two lower level courts in the state because New York penal law specifically bans promoting or aiding the act of suicide.
Broader constitutional claims brought by the advocates over due process and equal protections fail, the attorney general stated, because "New York's history and traditions do not recognize any fundamental right to receive assistance with taking one's own life.''
Opponents challenged the case on a number of fronts. The New York Catholic Conference, which represents the church's bishops, said the state's current prohibition on assisting someone's suicide "fulfills the compelling state interest in protecting the needy," as called for in the New York constitution.
The Catholic Church said health care professionals and institutions like church-run hospitals and nursing homes would be forced – if advocates succeed – to tell every terminal patient of their option to end their own life. That, the church said, would force religious health care facilities to close.
"What would begin as a 'right to die' would inevitably be heard by patients as a 'duty to die,' " the church wrote in its filing with the court.
Groups representing disabled people, including one organization called Not Dead Yet, also raised that point. Not Dead Yet noted in legal briefs that many terminal diagnoses are incorrect and that the health care industry, with its for-profit insurers and managed care agencies, "contains pressures both subtle and overt which may coerce patients to use assisted suicide.''
Critics say disabled people, in particular, could be vulnerable if the state ever legalized the suicide practice involving physicians.
Advocates of the aid in dying effort say they are trying to get New York to join six other states, the District of Columbia and Canada that require some level of physician assistance for terminally ill people who want to end their own lives. The supporters, who include the New York Civil Liberties Union, the Unitarian Universalist Association and a group representing medical students, say there are plenty of safeguards that can be built into any law in New York to address concerns, such as mandatory waiting times or requiring two physicians to determine that a patient's illness is terminal and the person is mentally competent. Further, medication that will end a person's life must be self-administered with no direct help from a physician or other person.
Leonard, of the group that brought the lawsuit against the state, dismissed concerns as "ridiculous" that disabled people will be encouraged to take their lives. She said church opponents have a right to work against the effort. "But we don't believe any religion should have the right to control what other religious people or non-religious people want to do,'' she said Tuesday.
The Court of Appeals is not expected to rule on the overall merits of the case. Instead, if it finds in favor of the plaintiffs, the issue will be returned to the lower courts for a trial. If it rules on the state's behalf, the issue is over – at least in the New York state court system. The fight, then, would be solely in the court of the Legislature and governor to decide.
A measure to legalize the "aid in dying" effort last year got through the Assembly health committee, but advocates say they do not expect it to be brought up on the Assembly floor before the Legislature ends its 2017 session on June 21. Moreover, the effort has less support in the GOP-led Senate.
Several Court of Appeals judges Tuesday peppered the two opposing lawyers from the start of their presentations.
Judge Jenny Rivera said she has "great difficulty" understanding the state's interest when it already allows terminally ill patients to be sedated into a state of unconsciousness, often without nourishment, until they die. "Does that (state) interest not fade as you get closer to the very end when someone is in this agonizing pain?'' the judge asked.
Judge Leslie Stein said it appears the Legislature has already spoken on the issue and that it is illegal for physicians to assist in someone's suicide. "Isn't the question before us whether that's a rational line?'' she asked.
"We say that line is irrational,'' responded Schallert, the attorney for the plaintiffs.
Though predicting judicial outcomes by questions and comments judges make during oral arguments can be risky, Judge Rivera appeared the most openly sympathetic to the plaintiff's case. She said to Dasgupta, the state's lawyer, that "I don't see how you make this argument" if the state already allows terminal sedation procedures to be undertaken for dying patients.