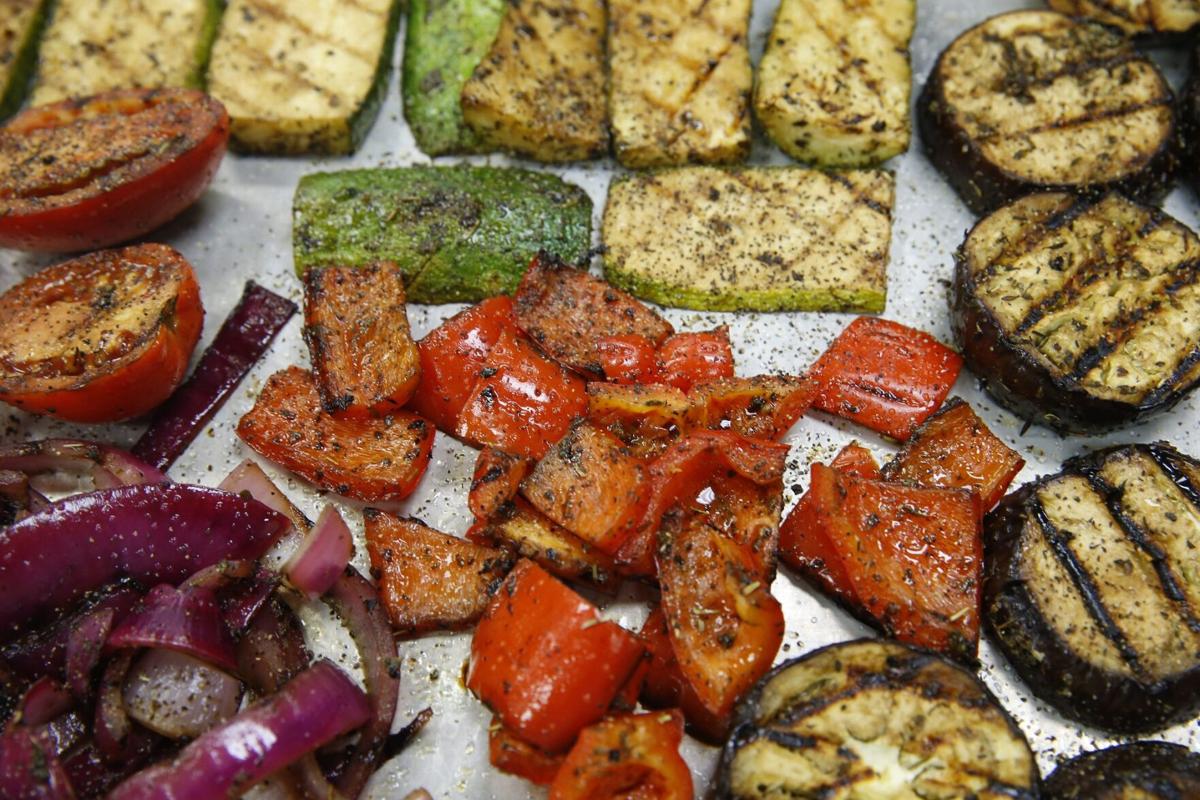 "It's crazy because for at least the first 10 years I was a vegan, I didn't know another one," said Marcy Zastrow, owner of Project Vegan 716: The Vegan Center, which opens Saturday. 
It marks a milestone for Zastrow, who adopted veganism as a child in Chautauqua County, after stuffed monkeys became her favorite toys, she read a piece in Scholastic News about experiments on real ones, and she got sick to her stomach during a meal when she bit into a bone and realized an animal was killed to feed her.
"There was just no turning back after that," Zastrow said. "Since then, I've read so much, and it's just the only way I can possibly live at this point."
Zastrow, of the Town of Tonawanda, felt largely alone in her choice through school two decades ago at the University at Buffalo and in the early years of her career as a certified public accountant. Then she noticed several years ago that Wegmans started to add vegan symbols on store brand foods she was buying.
"That helped you to realize that, hey, maybe I'm not alone," she said.
The first WNY VegFest in 2014 gave her the opportunity to mingle with dozens of others interested in veganism. A year later, she joined the WNY Vegan Facebook page, which spurred greater opportunities to swap recipes, flag vegan-related events and restaurant offerings and encourage others to try plant-based eating – which many consider the gold standard for health, wellness and environmental stewardship.
"I realized after I joined the group that a lot of people who want to cook and sell food and bake didn't have a kitchen to cook in, or it wasn't exclusively vegan," Zastrow said.
The Facebook group had 400 members five years ago. It now has more than 3,600.
Zastrow hopes all of them, and many others, will see The Vegan Center, at 60 Broad St. in the City of Tonawanda, as a meaningful gathering place, starting with an open house from 10 a.m. to 2 p.m. Saturday.
It will include safe trick or treating for kids and a vendor pop-up market featuring vegan foods, non-toxic skincare and cleaning products, baked goods and the first event appearance by the new EAT MEatless food truck.
Those who attend must follow Covid-19-prevention measures.
Attendees will have the opportunity to sign up for upcoming events – including a rummage sale on Nov. 7 to benefit an animal rescue and sanctuary in Clarence, and a Nov. 13 vegan speed dating night – as well as become members of the center. Membership includes discounts on special events and rental space.
The 5,500-square-foot center, formerly occupied by Complete Home Care, includes a consignment shop that will open by Thanksgiving and feature vegan products made in the region, as well as merchandise from animal rescue groups and sanctuaries. Spaces that can be rented include a vegan commercial kitchen with all-new equipment, a large meeting area for fitness classes, events, meetings, workshops and presentations, and two conference rooms for small group events and 1-on-1 sessions. Learn more at projectvegan716.com.
It is the culmination of a dream for Zastrow, who became a certified vegan lifestyle coach and educator in 2015 and began leading classes as The Vegan Educator. She changed her business name to Project Vegan 716 last year, about a year after she began quarterly indoor pop-up markets across the Buffalo Niagara region. The pandemic put an end to those events after she closed on her new property in February, but The Vegan Center will allow her and others to add frequency to those kinds of efforts as coronavirus guidelines allow.
"All my vegan vendors are on board with this," she said. "They're excited."