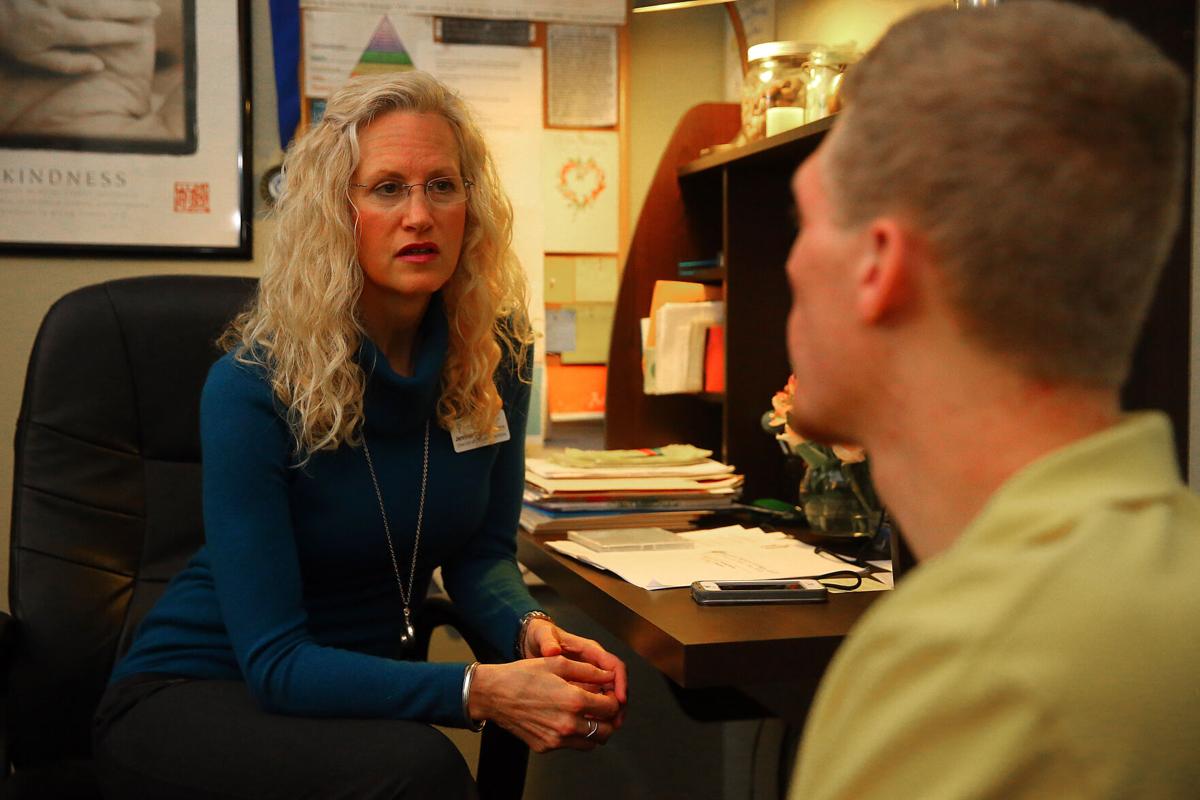 Working in health care takes on unpredictability even in the best of times.
Growing costs stretch budgets. Turnover can be high. Medical practices must readjust to new regulations for patient treatment and health insurance reimbursement.
"Because of health care reform, this industry has undergone a constant state of flux. I want to say every three months, an organization like ours is required to make some very large transition in what we're doing," said Jennifer M. Carlson, director of clinical development with Sheridan Medical Group, an independent primary care practice in the Town of Tonawanda.
The novel coronavirus pandemic made things worse, including on the physical and mental well-being demands of its workers.
Carlson, a licensed master of social work, said attention to self-care for patients, staff and student interns became part of the process to navigate the turbulence of the pandemic. The practice continues to recommend the following, along with continued patience and vigilance as Covid-19 continues to pose a threat.
Move: Fitness of any kind – including swimming, yoga, tennis and walking, especially surrounded by nature – helps stabilize mood and improves sleep.
Sleep right: Follow good sleep hygiene by going to bed and getting up at the same time each day. At least seven to eight hours of high-quality sleep each night supports mood and mental processing.
Eat healthily: An occasional sweet can temporarily lift spirits but nutritiously rich foods nurture a properly functioning central nervous system which, in turn, positively and more sustainably impacts mood, according to Dr. T. Low Dog, with the Arizona Center for Integrative Medicine.
Socialize safely: People with more social support tend to live longer. Even a Zoom chat with friends or family offers many health benefits. Benefits include improved feelings of well-being, decreased symptoms of depression, better memory and a stronger immune system.
Limit negative news: This can heighten anxious and troubling thoughts. Proactively choose some sources that reflect more solution-based news and inspiring stories.
Kathy Calabrese caught a cold while visiting friends in New York City the first weekend in March and struggled to shake it off after she got home. The 72-year-old mental health therapist grew annoyed as her stuffy nose and cough persisted through the next several days. Her two daughters and close friends grew terrified. They urged her to get
Employees at Sheridan Medical – some with chronic health conditions – wondered how they could juggle personal lives and treat patients while keeping themselves and their families safe during the pandemic.
The primary care group, like many other practices, also laid off workers. Those who remained took 20% pay cuts. Most workers have returned to the practice, though many do their jobs from home.
Sheridan Medical also was among primary care practices that moved almost all its office visits to phone or online consults with its doctors and physician assistants. Those included lots of instructional time upfront for its largely older population but have proven popular with most patients. More than half of visits remain virtual, Carlson said.
She and others with counseling skills started "companionship phone calls" to help patients at risk of social isolation, as well as regularly scheduled meetings with staff to talk about their health, needs and concerns. Those continue.
"It is only possible to meet the demands of a critically ill population if we, the caregivers, are doing so from a place of balance and well-being," Carlson said.
That includes attention to mental well-being that will differ based on individual needs.
"Whatever approach you choose," she said, "it is becoming undeniably apparent that if those of us working in health care are to rise to meet the demands of a national crisis, it is incumbent upon us to practice what we preach."