After decades of steady improvement, the death rate of America's children and teens shot up between 2019 and 2021 — and COVID-19 wasn't the reason.
Gun-related deaths represented the largest share of the increase — by far.
According to an analysis of the most recent death certificate data from the federal Centers for Disease Control and Prevention, published last month in the Journal of the American Medical Association, the mortality rate among children ages 1 to 19 rose by 11% between 2019 and 2020, and by an additional 8% between 2020 and 2021.
It marks the first time in recent memory that child death rates have risen substantially, Dr. Steven Woolf, a professor of population health and health equity at Virginia Commonwealth University and lead author of the study, said in an interview with Stateline.
And it's the biggest increase in U.S. child mortality in more than 50 years, according to the study.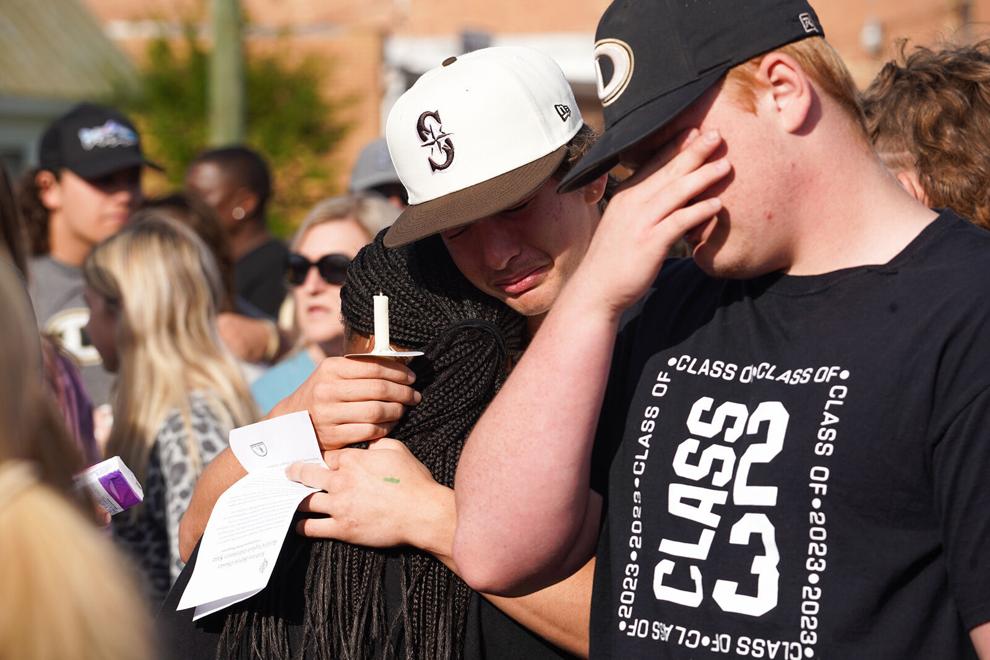 "We've made tremendous progress in treating childhood diseases and preventing a wide range of childhood accidents," Woolf said. "But all of those improvements, and all of that progress and all of those medical advances are now being offset by four things: homicide, suicide, drug overdoses and car crashes.
"That really tells us how many children are dying from these preventable causes — these are manmade pathogens, not biological."
According to the Pew Research Center, which also analyzed the CDC death data, the number of children and teens under 18 who died from guns spiked by 50% between 2019 and 2021. (The Pew Charitable Trusts funds the research center and Stateline.)
A Stateline analysis of provisional CDC mortality data for 2022 shows that child and teen mortality rates stayed roughly the same as in 2021, indicating the steep rise could signal a longer-term trend.
Both the American Medical Association and Pew Research Center reports highlight a crisis that worries parents.
A poll published this month by the Kaiser Family Foundation showed that 25% of parents of children under 18 said they worry "every day" (12%) or "almost every day" (13%) about themselves or someone they love becoming a victim of gun violence.
Although most of the increased deaths during the pandemic years were among older children ages 10 to 19, deaths among younger children ages 1 to 9 also jumped by more than 8%. Infants were the only group that did not experience a higher mortality rate, according to the American Medical Association analysis.
Woolf noted in the Stateline interview that national trends are a composite of trends in the 50 states, and that prior to the pandemic, state policies such as seat belt and helmet requirements and gun safety laws already had created stark differences in the rate of preventable child deaths.
Because state policies and access to mental health and medical care play a major role in preventing child deaths, Woolf said, the likelihood that a child will reach adulthood varies widely depending on where they live.
Montana had the highest child death rate in 2021 at 28 per 100,000 children, followed by Mississippi, Louisiana, Wyoming, Alabama, Missouri, New Mexico, South Carolina, Oklahoma and Georgia.
Massachusetts had the lowest child mortality rate at two per 100,000, followed by New Jersey, New York, Maine, Delaware, Alaska, Connecticut, Maryland, Utah and California, according to a Stateline analysis of CDC death certificate data.
While the number of lives lost to COVID-19 among middle-aged and older Americans was massive, the virus was responsible for only 2% of all childhood deaths during the pandemic years.
But the pandemic may have exacerbated the climb in child death rates in other ways. Loneliness resulting from school closures and quarantines, as well as the grief of losing parents and other loved ones and the economic losses caused by the pandemic, had a profound effect on children's mental health, experts say. The shutdown of most health care and mental health services during the pandemic also may have affected child mortality, Woolf said.
The biggest increases in deaths among children 1 to 19 during that time were from homicide and suicide, with gun-related deaths making up the largest share, according to Woolf. A rise in deaths from opioid overdoses and car crashes also contributed to the sharp rise in overall child mortality rates.
Of the total number of child and teen deaths by guns during the period, 60% were homicides, 32% were by suicide, 5% were accidents and 3% were undetermined or involved law enforcement, according to the Pew Research Center.
"This increase in all-cause pediatric mortality has ominous implications," Woolf and his co-authors wrote. "A nation that begins losing its most cherished population — its children — faces a crisis like no other."
Suicide rates in children ages 10-19 started rising in 2007 — just as social media began to gain traction — and by 2019, had increased by 70%, according to the American Medical Association study. The CDC reported that emergency department visits for suspected suicide attempts among girls ages 12 to 17 jumped 51% during February and March 2021; among boys the same age, the increase was 3.7%.
In addition to social media and other pressures on young people, Rivara said, a shortage of mental health services likely contributes to the rise in child suicides.
"We have a mental health system that doesn't really work very well," he said. "It's hard to get kids in to see someone, particularly kids that only have Medicaid. And hospitals only have a limited number of beds dedicated to psychiatric patients."