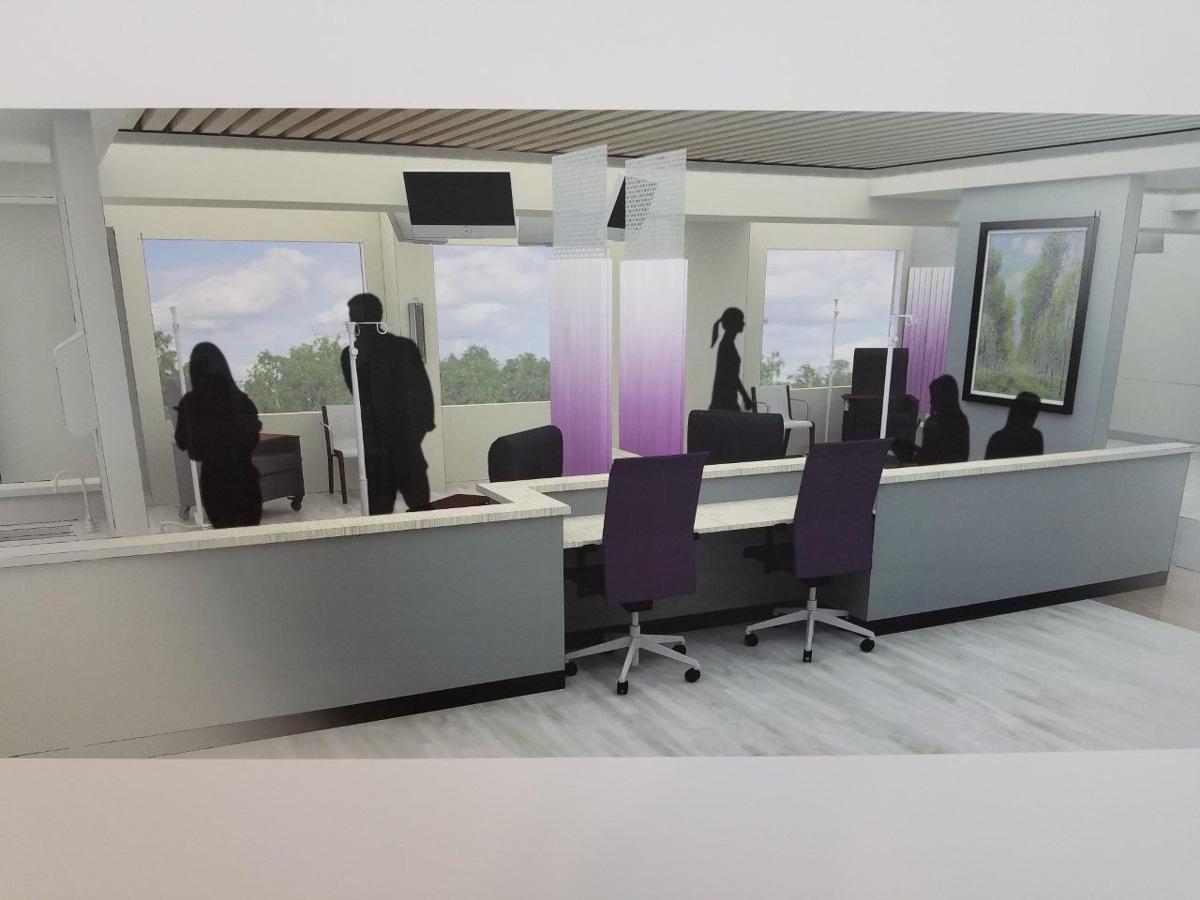 The new oncology center at Niagara Falls Memorial Medical Center will be named after former Buffalo Sabres owner B. Thomas Golisano, after his foundation donated $1.5 million to the project Wednesday.
In August, the medical center announced plans for the $2 million, 6,000-square-foot center, part of the Roswell Park Care Network, on the fourth floor of its 10th Street building.
The Golisano Medical Oncology Center, targeted to open in April, will provide cancer care to Niagara Falls and Niagara County residents who no longer will need to make the trip to Buffalo.
That's a major blessing for the Niagara Falls Memorial's largely low-income clientele.
"Transportation is an issue. That's why it's so important to be in Niagara County," said Candace S. Johnson, president and CEO of the Roswell Park Comprehensive Cancer Center.
But it's not just convenience that makes the Roswell-Niagara Falls collaboration so important.
"The goal of this program is to save lives in a county where the incidence of people with cancer is actually getting worse, not better," said Joseph A. Ruffolo, president and CEO of Niagara Falls Memorial.
He said state statistics show cancer cases in Niagara County have risen 10% in the last two years, and the cancer mortality rate is 36% above the state average.
That's why Memorial signed a formal collaboration agreement with Roswell in February. It's the only such deal in Western New York.
"Everybody deserves outstanding cancer care," Johnson said. "I think perhaps Roswell Park hasn't reached out as much as it could to be the best partner that we could be in our community. But we changed all that."
She said Roswell doctors started thoracic cancer screenings at Niagara Falls after the collaboration agreement was signed, and have had more than 320 appointments.
"Niagara County is a place that we really want to be, because I think the need here is great," Johnson said.
The Golisano name is nothing new to Niagara Falls Memorial, where the Golisano Center for Community Health opened in 2016. The Golisano Foundation paid $3.5 million of the $5 million cost of that facility, which houses primary care and outpatient services, child and adult home care management, social services and community outreach.
Golisano also has funded dental training programs at the Niagara Falls hospital, to increase access to dental care for people with intellectual disabilities.
Helping such people has been a focus of Golisano's philanthropy, said Ann Costello, executive director of the Golisano Foundation.
She said in the last 15 years, Golisano has given $65 million for various inclusive health care programs, out of a total of more than $300 million he's donated for various causes.
"I work for a man who sees only the possibilities," Costello said.
"As tough a businessman as he is and as successful as he is worldwide, his heart is bigger than that," Ruffolo said.
Build your health & fitness knowledge
Sign up here to get the latest health & fitness updates in your inbox every week!