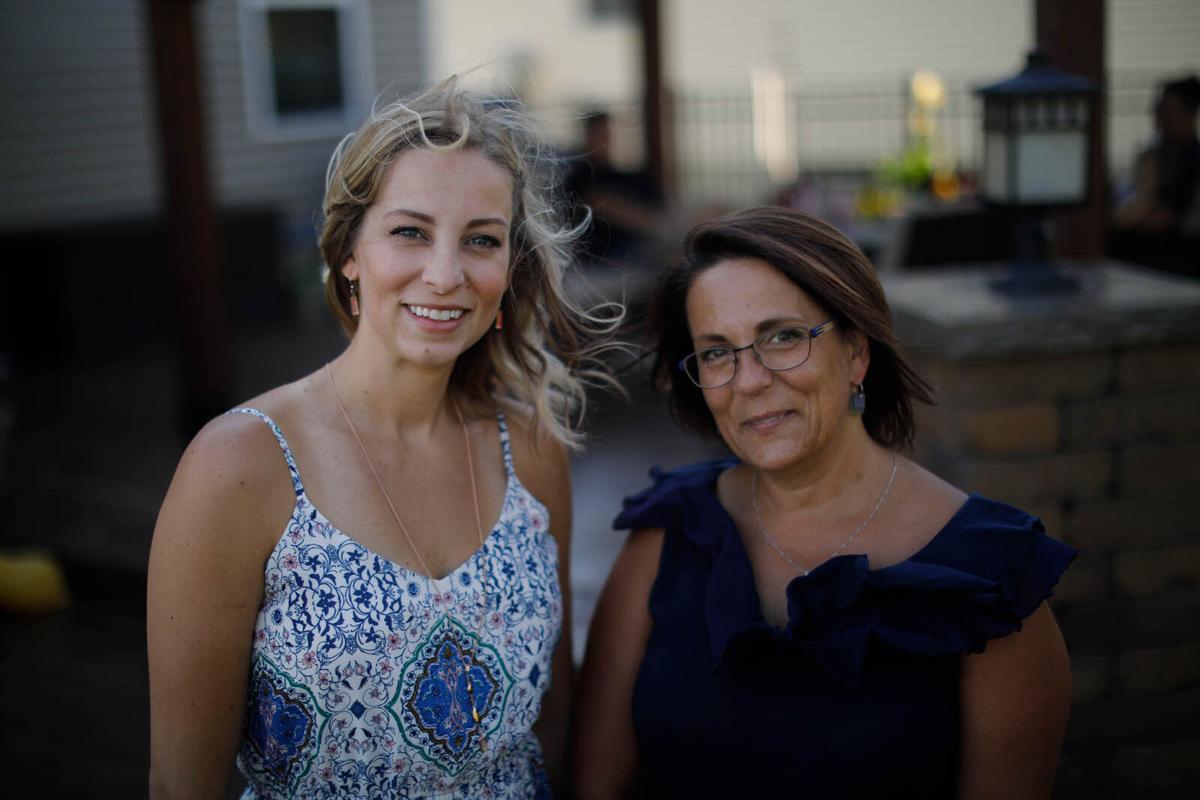 Cathy Plewinski had five options when it came time to donate convalescent plasma after she recovered from Covid-19.
The choice was easy for the surgical nurse at Sisters  Hospital: the Red Cross.
"We've called the American Red Cross to bring us blood products that we needed in a bad surgery," she said, "and even if they don't have them in stock locally, they get them somehow."
The Red Cross started collecting convalescent plasma in the region last month to help treat the disease caused by the novel coronavirus. It joined a University at Buffalo-Roswell Park Comprehensive Cancer Center effort launched in April, at the height of the Covid-19 pandemic in Western New York.
Three private companies – CSL Plasma, KedPlasma and Prometic Plasma Resources – which pay those willing to provide it, also have started to collect units for the experimental treatment that has shown promise across the globe.
Leaders of all four efforts hope antibodies from those who fought off Covid-19 can be infused into those struggling with the disease to bolster an immune response that defeats the virus.
"The mechanism of this action is understood and seems reasonable. It's the reason why we think a vaccine should help," said Dr. Manoj Mammen, who leads the convalescent plasma trial at Buffalo General Medical Center and Millard Fillmore Suburban Hospital.
A multicenter study, spearheaded by the Mayo Clinic, includes hospitals in the region. The study has proven the treatment is safe but the precise benefit to patients remains uncertain, in part because health providers have become better at helping those sickened with Covid-19 recover using a variety of treatments.
The federal Food and Drug Administration has given several of them, including convalescent plasma, emergency authorization for use because the virus remains new, its deadly potential obvious and related therapies still unproven.
Doctors use some or all of those treatments on every patient they believe might benefit, so there is no control group where treatment is withheld to gauge effectiveness.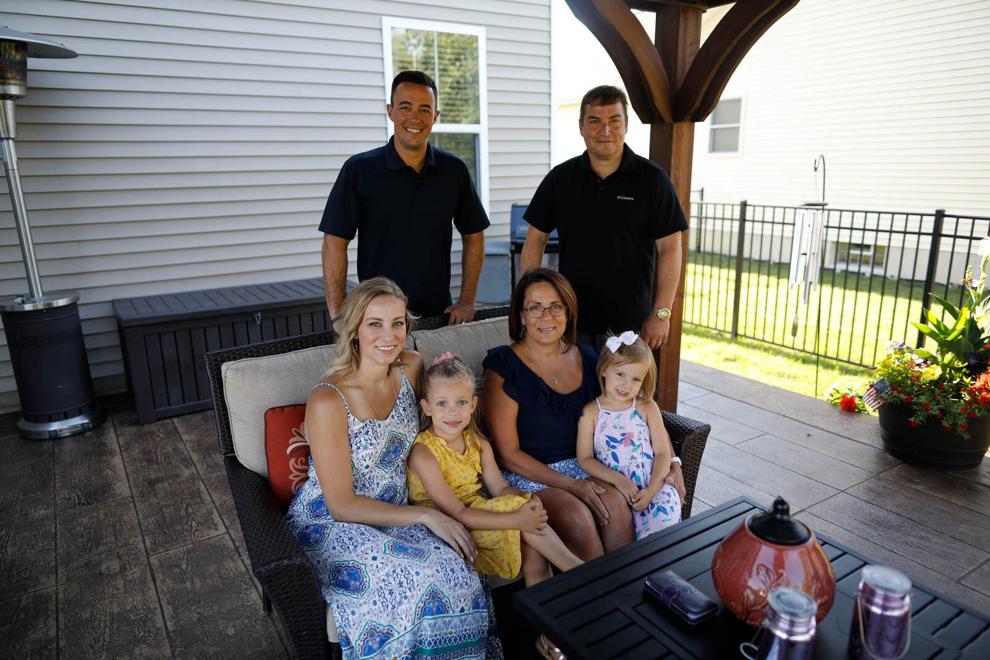 Plewinski, 55, of Lancaster, is one of five members in her family who got sick in the spring. She has been a nurse at Sisters for 34 years.
Her 3-year-old granddaughter, Emelia, became the first to come down with flulike symptoms in mid-April. In her case, they were mild.
Plewinski, her husband, also 55, and mother, 77, struggled with the illness for about two weeks.
Her daughter, Christie Pelow, 33, of West Seneca, also a nurse at Sisters, came down with symptoms about a month after she volunteered to work at Sisters of Charity St. Joseph Campus in Cheektowaga, which in late March was converted into a treatment center for Catholic Health hospital patients who tested positive with the new coronavirus.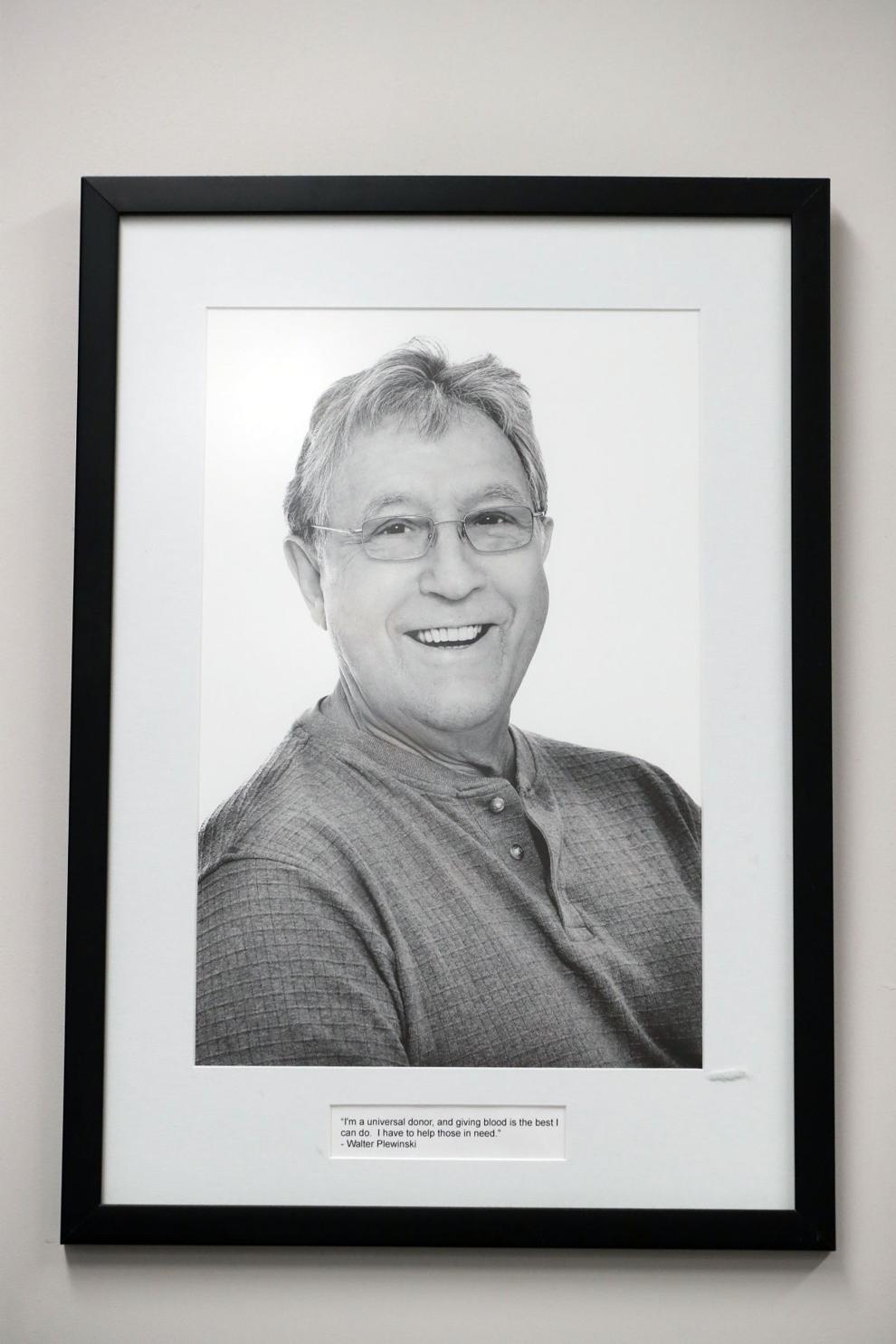 "It's just one of those things that before you even knew it, everybody in the family was starting to come down with some sort of symptoms and it's hard to really know where they might have originated," Pelow said.
She worked midnight shifts at St. Joe's and her husband, Bill, also an essential worker, was scheduled similar hours, so Pelow asked her mother, who works days at Sisters, to care for Emelia, and her older sister, Evelyn, overnights.
Plewinski started to run a slight fever in mid-April, a day or two after Emelia developed respiratory symptoms. The veteran nurse took a coronavirus test that came back positive.
Her fever worsened, a more persistent cough developed and joint pain set in. Her primary care doctor encouraged her to start breathing exercises, walk when she could and sleep when she needed. She quarantined from her family.
"It was not like the flu, where one day you feel better and you think, 'I'm over it,' " she said. "I had a day and I thought, wow, I beat it. That wasn't so horrible. And then the next day was the worst day." The 10th day turned out to be the most challenging. She lost her sense of taste and smell, and it has yet to return.
Her daughter came down with symptoms next, including "the worst headache I've every had in my life," Pelow said. She never had a fever, though Covid sapped her of energy almost completely.
Plewinski's husband, Jeff, experienced symptoms similar to hers. So did her mother, who stayed away from the rest of the family when the pandemic started and still got infected.
Granddaughter Evelyn, 5, didn't appear to contract the virus, nor did her son-in-law, Pelow's husband.
"Isn't that crazy? Her husband got the antibody test because he felt he had to have had it," Plewinski said. "It came back negative and he obviously did not isolate. My daughter is pregnant."
Pelow planned to donate convalescent plasma, but those who are expecting are prohibited from giving.
"They don't want to take your fluids away from you," she said.
Plewinski donated plasma July 10 and again last week. She made the decision after learning that the Red Cross had started collecting it for those in need across the country, particularly new hot spots.
Plasma, a yellow liquid, contains proteins critical for clotting and immunity. A transfusion of it can help burn, trauma and clotting factor deficiency patients. Medications made with it can help those with hemophilia and respiratory, autoimmune and other diseases, as well as those who have undergone organ transplants.
Convalescent plasma infusions also were used to help treat severe acute respiratory syndrome, or SARS, in 2003 and Middle East respiratory syndrome, or MERS, in 2012.
It has taken Plewinski about two hours for Red Cross staff take her health history, remove her plasma and return her red cells, platelets and other blood components. She can give every 28 days.
"They walked me through the whole procedure, what was going to happen and made you feel really good about doing it," Plewinski said. "It was an easy thing to do."
During her first donation, Plewinski spotted a photo on the wall at the Blood Donation Center in Cheektowaga that underlined the meaning of her decision. It was of her late father-in-law, Walter Plewinski, smiling, with a caption that read, "I am a universal donor, and giving blood is the best I can do. I have to help those in need."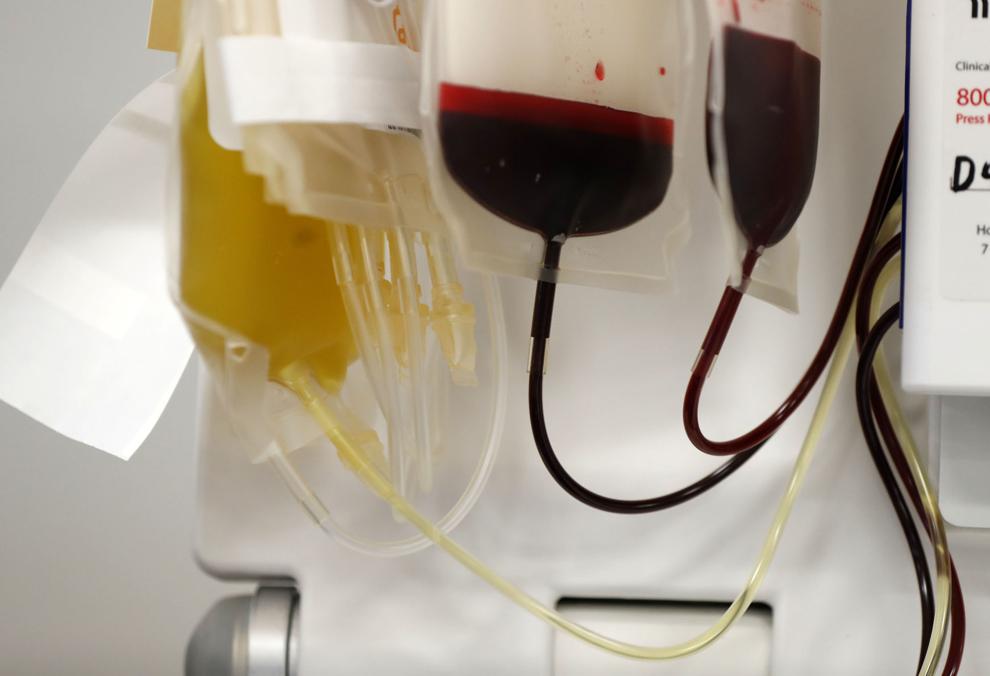 The Red Cross and UB-Roswell efforts both are part of the Mayo Clinic Covid-19 Expanded Access Program.
The Red Cross and other blood collection centers are working collaboratively across the country. ConnectLife continues to focus on its traditional blood collection while the Donor Center at Roswell Park meets the Covid-19 antibody demands from hospitals in the Buffalo-Niagara region.  
Covid-19: Developments in Buffalo and Western New York
Most of the earliest units collected by the Red Cross were used in New York City and the surrounding region. Most now go to states in the South, Southwest and California, where positive test rates have been as much as 20 times higher than in upstate New York, said Dr. Lawrence Fialkow, medical director of blood services with the American Red Cross Northeast Division and an internist and pathologist who lives in Rochester.
"We can't create this product from scratch and the fact that people who've been sick and have recovered are now coming forth and willingly donating to help someone else anywhere across the country is really an amazing story," he said.
College nursing student Alex Hubert got over a mild case of Covid-19 in March. Retired college professor Gerald Krzemien spent 33 days at Buffalo General Medical Center – including 11 in intensive care – with a much more serious case. Both landed on opposite ends of an antibody infusion, a new treatment expected to grow more common around the
More than 350 units have been collected at Roswell Park since April for Covid-19 patients at Catholic Health and Kaleida Health hospitals, as well as Erie County Medical Center. About 5% of donors have given more than once, said Maria Turner, center director of marketing and communications.
Far fewer patients in the region need convalescent plasma but physicians on the front lines say the continuing supply provided by Roswell allows them to use more than one unit of convalescent plasma if the first treatment suggested there was a benefit.
"At the beginning, we really had nothing. There were a lot of ideas, but no sure things," said Dr. Brian Snyder, medical director of clinical pharmacology programs with Catholic Health. "Now we have convalescent plasma, which even today hasn't been 100% proven to benefit people, but we have seen improvement in mortality."
Catholic Health treated 59 patients with convalescent plasma as of late last month. Forty-eight patients were discharged, three remained hospitalized and eight patients died. None of the 25 patients treated before entering intensive care was among the fatalities, Snyder said.
ECMC used convalescent plasma on 57 patients during the first 14 weeks of treatment and the death rate for those patients was slightly lower.
The same was true for the first 95 patients who received it at Kaleida Health hospitals, Mammen said.
Most of those patients also got blood thinners, anti-viral and anti-inflammatory medications, as well as oxygen support.
One drawback of convalescent plasma is that the concentration – or dose – of antibodies can vary greatly, maybe by 50-fold or more.
"We have no guarantee that any particular plasma sample is highly effective," said Dr. Joseph Izzo, chief of medicine at ECMC, who leads the convalescent plasma trial at the hospital. "In fact, in transferring immunity to a recipient, all we know is the patient had Covid and got over it. There is no antibody testing. There is no measurement of the amount of antibody anywhere in this Mayo Clinic study."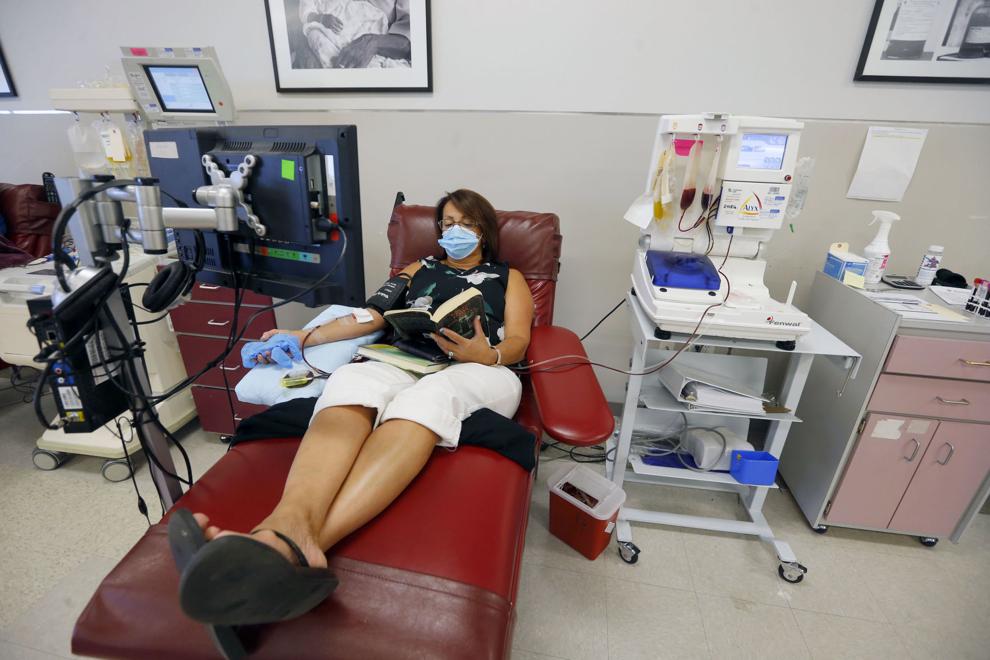 It helps explain why three private companies who specialize in using immunoglobulin to create other therapeutic treatments also started to collect convalescent plasma.
KedPlasma, part of Italy-based Kedrion Biopharma, is collecting it in 23 sites across the United States, including Williamsville.
Rather than sending it directly to hospitals, however, it is freezing units to minus-30 degrees Celsius, pooling them in a lab, and looking to develop reproduceable doses more concentrated and uniform than infused plasma.
The partners look to start a clinical trial in the fall. Patients would receive the therapy by injection – and it likely will cost more than convalescent plasma if a proven form comes to market.
KedPlasma will pay an average of $100 for the first Covid-10 antibody plasma donation, as well as provide compensation for donors willing to give more up to twice a week.
"We use rabies, tetanus and hepatitis immunoglobulin," said Forrest McCaleb, Kedrion U.S. director for global communications. "All indications in scientific data would indicate that this would work for Covid, as well, but we're too early in the game to know that."
CSL Plasma – which has locations in Buffalo, Cheektowaga, Lackawanna and Niagara Falls – and Prometic Plasma Resources in Amherst are part of a CoVIg-19 Plasma Alliance with other leading plasma procurement companies also pursuing an immunoglobulin Covid-19 therapy. They also pay for convalescent plasma.
For now, at least, Plewinski, her daughter and the rest of the family are grateful that they and their loved ones recovered from Covid-19, that Catholic Health was able to discontinue its Covid operation at St. Joe's early this month because infection rates in the region remain low, and that Plewinski can continue to help others who are infected and struggling with the disease.
"You really don't know how you catch it," Plewinski said. "You can try to trace it back in your mind and you question. 'I was at Tops, I stopped at Aldi's for groceries. I had to run into the drugstore. I'm a nurse. Where did I get it?' And in those same trips, 'where did I leave it?' No one is above it.
"But it's not a huge thing to put a mask on your face and social distance. Why is washing your hands a big deal? If anything good comes of this whole pandemic, as a nurse I want to see people having better hand-washing techniques. The flu will drop way off this year if people wash their hands and stop touching their faces."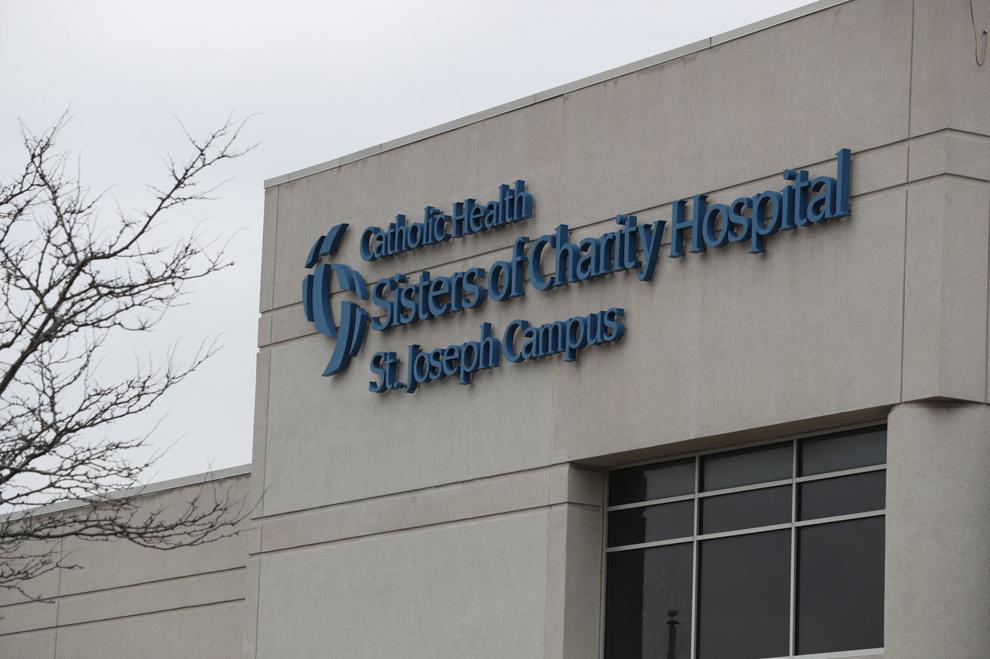 Donate convalescent plasma
Those who have tested positive with the novel coronavirus, been free from symptoms for at least two weeks and meet requirements for giving blood can schedule an appointment to provide Covid-19 antibodies in four ways in the Buffalo-Niagara region.
Donate to a joint University at Buffalo-Roswell Park Comprehensive Cancer effort at roswellpark.org/donor-center; all plasma will be used in regional hospitals.
Provide plasma to KedMed at kedrion.us; you will be paid for giving to a study to create a standard, reproducible immunoglobulin Covid-19 treatment.
Provide plasma to CSL Plasma at cslplasma.com/covid-19-donations; you will be paid for giving to a study to create a standard, reproduceable immunoglobulin Covid-19 treatment.
Provide plasma to Prometic Plasma Resources at plasma.prometic.com; you will be paid for giving to a study to create a standard, reproduceable immunoglobulin Covid-19 treatment.