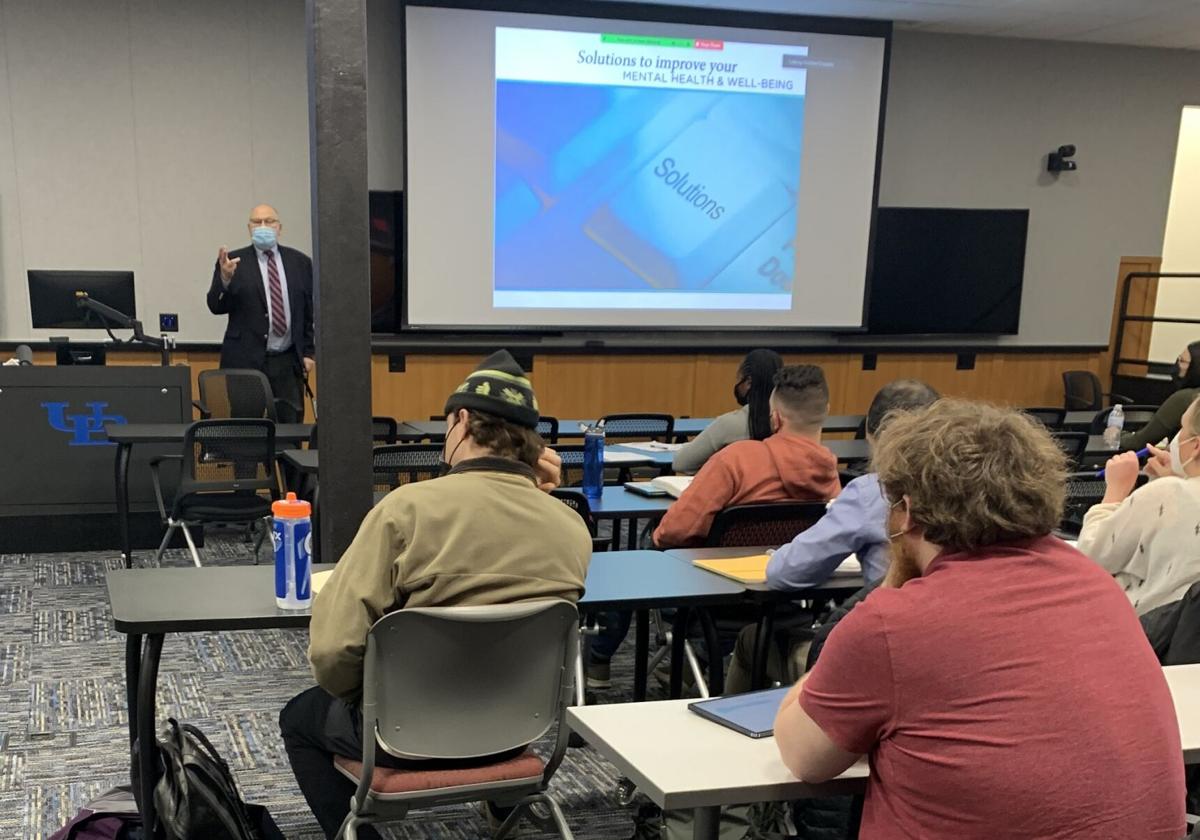 A 2014 survey of law students across the U.S. found that one in three struggled with anxiety, 17% struggled with depression and 21% had suicidal thoughts.
Melissa Farrell of Spectrum Health encourages everyone to establish an intentional plan for wellness in the coming weeks.
Two years later, the Hazelden Betty Ford Foundation published a study of nearly 13,000 American lawyers that concluded as many as one in three had a drinking problem, and depression and anxiety challenged more than one in five.
A report last October by the New York State Bar Association Task Force on Attorney Well-Being concluded little has changed since.
That came as no surprise to Dan Lukasik, a veteran Buffalo attorney who wishes someone would have told him about those potential personal and professional pitfalls 30 years ago when he was a student at the University at Buffalo School of Law.
"Maybe it would have helped me deal with major depression at 40 years old," he said.
Lukasik, now 60, has come a long way in 20 years. He overcame his crisis and started a support group for lawyers with depression. He has provided legal and personal expertise to Mental Health Advocates of WNY. He became a member of the state's bar association well-being task force and for the last two years has served as judicial wellness coordinator with the state Office of Court Administration.
At 40, Buffalo attorney Dan Lukasik slipped into his first bout of clinical depression. Now, he and other mental health experts are reaching out to others to let them know they're not
During winter break, he is also teaching his first course at his law school alma mater. He hopes "Mental Health and Well-Being in the Legal Profession" will become a semester-long course next school year.
Similar courses focus on stress management and well-being, Lukasik said. He believes this is the first of its kind nationally also to focus on anxiety, depression, alcohol abuse and suicide in the legal profession.
"What better way to help young law students," he said, "than for me to say to them, 'You can have a successful, productive career and, at the same time, address these mental health and well-being challenges?' "
The one-credit class meets for three hours each Wednesday. Thirty-five of the 469 law school students attend. Lukasik and two students kicked off the class by sharing personal accounts as class participants began to learn more about the pressures they will face ahead. Lawyers suffer depression at two to three times the rate of Americans as a whole – a statistic that studies have tied, in part, to the stress, financial challenges and adversarial nature that often comes with success in their profession. 
"This pandemic has accelerated anxiety and depression rates for everyone," Lukasik said. "Put it on top of the experience for law students and lawyers, and it's a perfect storm for things to go wrong."
On Wednesday, Shailini George, a professor of legal writing at Suffolk University in Boston, talked to students online about navigating distractions and focusing on the meaning of their work and home lives.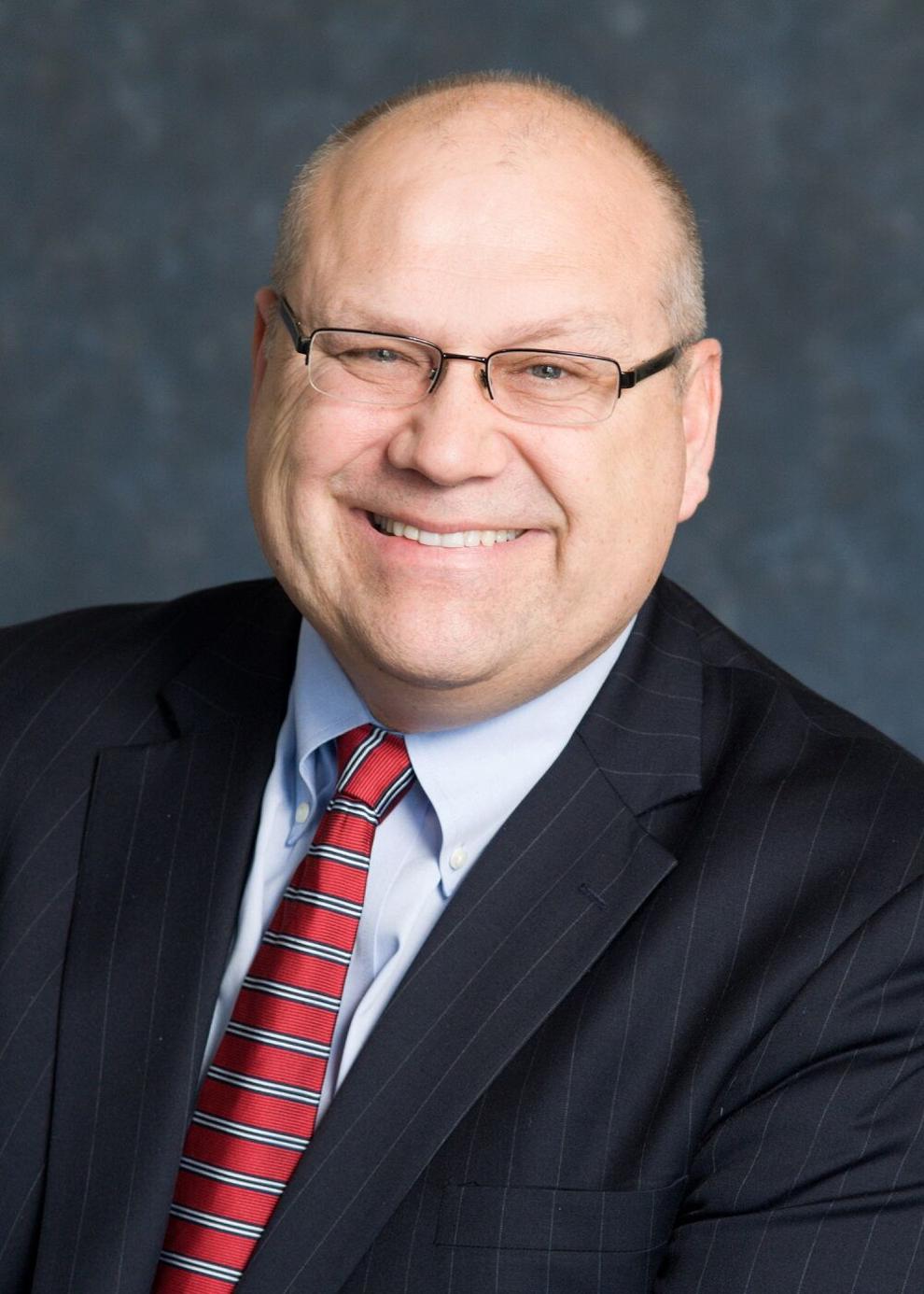 Others scheduled to speak, either in-person or online, include attorneys who addressed their own mental health challenges, the head of the bar association well-being task force and a national legal scholar who first raised mental health as an issue in the 1990s and will talk about personal and professional values.
Lukasik believes all will make an impression on students more likely to talk about stress, mental illness and substance abuse than those of decades ago. The biggest concerns he already has heard is whether the traditional legal culture is completely ready to address such challenges in a similar way.
"We're starting to move in the direction of preparing our law students not just to know about torts and contracts," he said, "but how to navigate on a physical and emotional level. Kudos to the law school for doing this. It's innovative."
Clinical depression is a debilitating condition that can strike anyone, anytime, from childhood into old age. The chronic disease – one to be respected and taken seriously like other chronic diseases – can flare up at any time. People wouldn't tell you to ignore your cancer or diabetes – or snap out of those diseases. It happens all too often when it comes to mental illness. The conditions differ, but all involve physical changes in the body – and some people can forget that the body includes the brain.
Depression will endanger one in three Americans at some point during their lives – and one in five in any given year. In half of those cases, it comes with anxiety. In many cases, substance abuse becomes part of its damaging force.
Leading symptoms include an unusually sad mood that lingers at least two weeks; an abandonment of interests and activities; fatigue and lack of energy; unwarranted, but intense, feelings of worthlessness and guilt; difficulty concentrating and making decisions; moving more slowly, becoming easily agitated, or both; sleeping too little or too much; and feeling numb.
Counseling and other support, sometimes in tandem with medication, often leads to recovery.
"I am not discouraging anybody from going to law school," said Lukasik, whose daughter, Iliana, is a first-year student at UB. "I think it's a fantastic profession. Some of my best times have been as a lawyer, but at the same time, it's fair to say, and it's important to say, there are unique risks and mental health problems associated with the profession. We get somewhere by talking about it, and giving students good information."
Erie County Bar Association Depression Support Group 
Online meetings are strictly confidential from 12:30 to 1:30 p.m. each Tuesday and Friday. They are open to all lawyers and law students who struggle with anxiety and depression. Contact Lukasik by phone or text at 716-913-6309, or email danieltlukasik@gmail.com.
The school has an experienced clinical social worker on-site two days a week. For more information, contact Thomas J. Neill at 716-645-2720. 
Offers support services to law students, lawyers and their families who need assistance navigating everyday emotional health struggles, substance use disorders and more challenging mental health issues. All communications services are free and confidential. Contact Stacey Whiteley by phone or text at 518-360-2352 or email at swhitely@nysba.org.