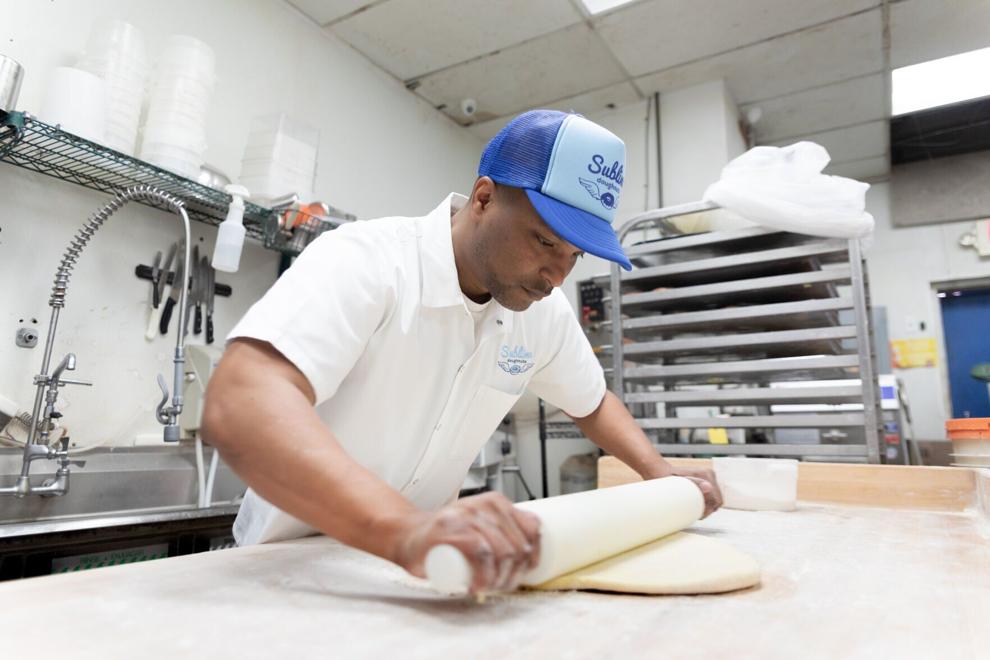 Once upon a time, donuts were prosaic. Uncomplicated flavors in the classic circle-with-a-hole-in-the-middle shape were standard across donut shops, neighborhood bakeries and gas stations.
And then Kamal Grant came around and showed how much could be done with a donut.
"I always loved donuts as a kid, and I think donuts are one of the most perfect baked goods," says Grant, owner of Sublime Doughnuts in Atlanta, Georgia. After serving in the U.S. Navy for four years, Grant attended the famed baking and pastry arts program at the Culinary Institute of America in Hyde Park, New York. He honed his ability to create flavors and master pastry work while at the Institute, but it was his time at the American Institute of Baking in Manhattan, Kansas, that taught him grain science and how to stretch the limits of the humble donut.
"Studying food science allowed me to break down and understand why flour and dough does stuff," Grant says. Being able to travel the globe with the Navy exposed Grant to flavors he may not have found otherwise. (A notable example is Sublime's donut ice cream sandwich, which is a popular dessert item in Singapore.)
More than two dozen donut flavors are featured regularly on the Sublime Doughnuts menu, including yeasted raised and cake donuts, twists, filled donuts, croissant-based donuts and fritters. Grant says he opened Sublime Doughnuts in 2008, "before anyone did fun, exciting things in donuts."
"They are classic Americana. They are fun and unique," Grant says, and with flavor combinations like white chocolate peach, sweet potato and salt-and-vinegar displayed next to classics like honey glazed and chocolate frosted, there is surely a Sublime donut for every level of adventurous eating.
The most popular flavor is the filled fresh strawberries-and-cream donut, Grant says. A yeasted donut (without a hole) is cut open and filled with freshly whipped cream cheese frosting and glazed strawberry slices. When people tell Grant that they don't like filled donuts, he insists they try one of his. "You have been disrespected by filled donuts in the past!" he exclaims, noting how the fresh cream and strawberries elevate what a simple donut can be.
But donuts should not just be for the morning routine, he says. Sublime Doughnuts (which had an outpost in Bangkok, Thailand, and still has kiosks inside the Mercedes-Benz Stadium in Atlanta) is open 24-7. "Sometimes you don't want to go to a bar and drink. Sometimes you just want to sit and chill," Grant says. A Sublime donut and cup of coffee are the perfect accompaniment for that, any time of day.
Curious what goes on behind the counter of a donut shop? Step inside this shop, and learn how Grant makes Sublime's signature donuts.