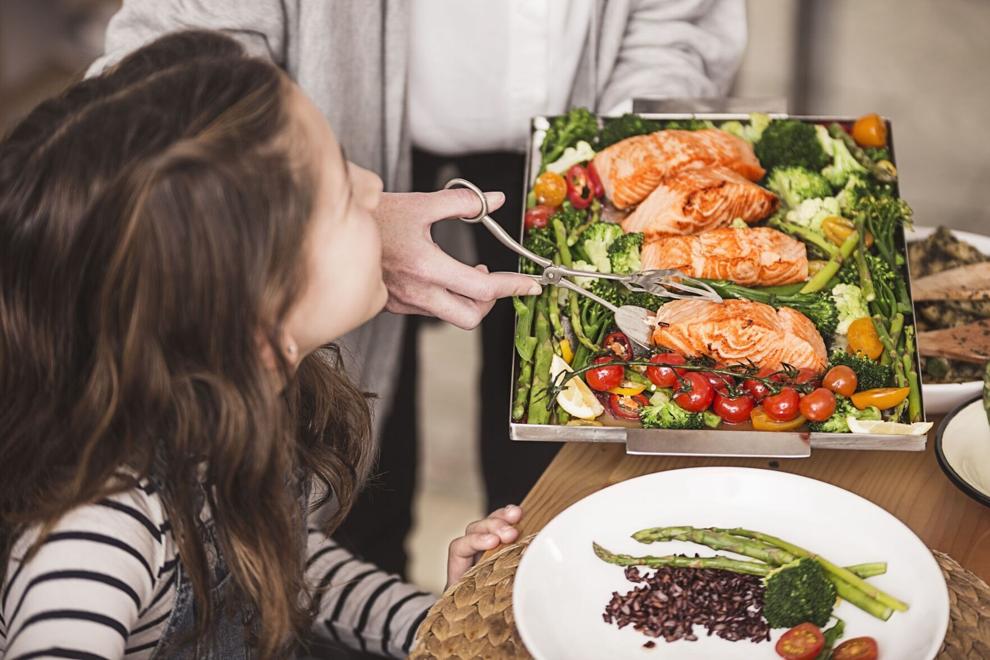 As the weather begins to heat up, so do grills across the nation. While burgers, steaks and hotdogs will always be a standard choice among consumers, there's one trend that's gaining in popularity these days: seafood. Specifically, salmon.
We spoke to Diana Dumet, director of marketing, Consumer Products Americas at Mowi, the largest salmon producer in the world, about this growing grilled salmon trend. Mowi's efforts have ranked them as the world's most sustainable protein producer for the third year in a row by the FAIRR Initiative.
According to Dumet, while many areas in the U.S. continue to have stronger demands for meats as protein options for meals, salmon is trending upwards — something she feels speaks to our society's healthier habits and conscious cooking these days. As consumers begin thinking more about alternative and healthier diets and value things like protein building, salmon is an easy choice.
Whether you're looking for a simple weeknight meal or a backyard barbecue stunner, here's why salmon should be your next grilled meal.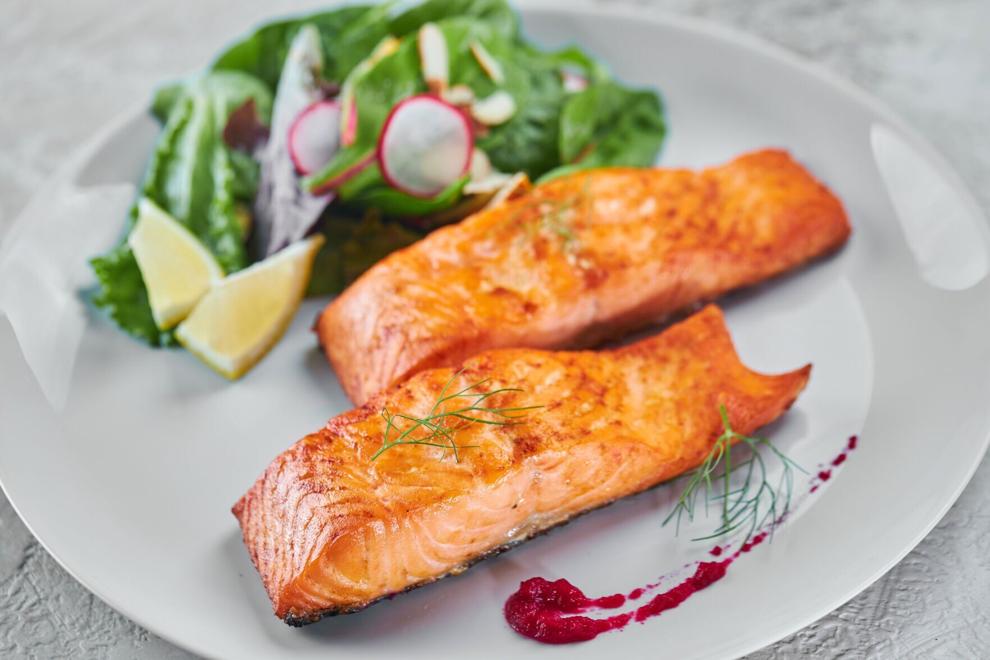 Salmon is fast and easy
You don't have to be a grill master to produce an impressive grilled salmon spread. Typically ready in 12 minutes or less, salmon is a great choice if you're looking for something quick to prepare with minimal effort. Due to its firm flesh, salmon is perfect for the grill because it doesn't fall apart when heat is applied, unlike a lot of white fish varieties. Because of its quick-cook nature, be careful not to venture too far from the grill so you don't overcook it.
While other seafood can emit strong smells or flavors that are off-putting to some, grilled salmon is an approachable, likable option for anyone. Its mild, buttery flavor pairs well with the smokiness of a grill. (Farm raised salmon tends to have a milder taste, while wild-caught leans on the stronger side.)  
To Dumet, grilling is an ideal technique to add smoked flavors of the grill to the fish while achieving a crunchy element on both sides. 
"The skin on salmon is better to allow for the juices of the salmon to lock in, and it provides a nice natural base to the portions when placing on grill," says Dumet. "But for those that enjoy the grill lines on top and bottom, the skinless portions are ideal."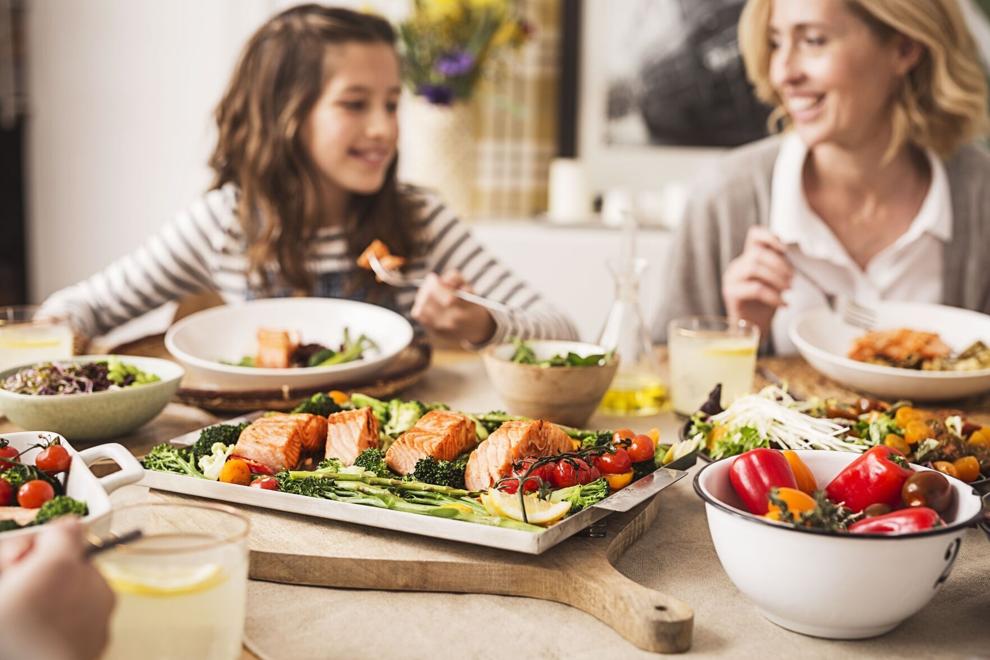 Salmon is nutritious
Salmon is also a healthy alternative for those looking to pack a nutritional punch without sacrificing flavor. A single serving of a 3 to 4 ounce salmon fillet clocks in around just 200 calories. It's one of the best sources of vitamin B12 and is packed with potassium, iron and vitamin D. Salmon is also rich in heart-healthy omega-3 fatty acids, which have been shown to reduce inflammation, lower blood pressure and decrease risk factors for disease. 
Furthermore, it doesn't take much to let salmon's flavors shine. While other meats often require heavy sauces or condiments, grilled salmon can be enjoyed with just a few fresh herbs and citrus, maintaining its already low calorie count. And besides a little oil to coat the grill, salmon doesn't require the addition of any extra fat.
"To grill, consumers can easily add their favorite marinade or seasoning blend to spice it up, or simply use salt, pepper and a drizzle of olive oil to enjoy the mild flavor of Atlantic salmon," suggests Dumet. "Be sure to cook the salmon to an internal temperature of 145°F."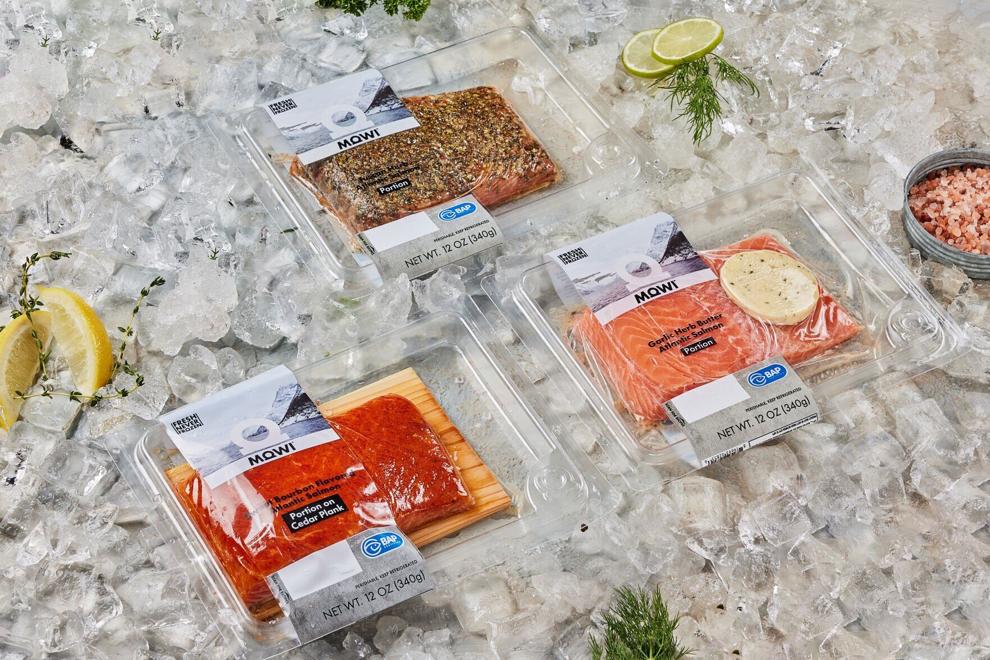 What to look for when buying salmon
Dumet suggests looking for (or looking out for) a few things when purchasing this popular fish.
The fish's origin, freshness and certifications should be on the label.
Certifications can tell a consumer about the origins of the fish, like how and where it was raised. Mowi's salmon meets the BAP (Best Aquaculture Practices) certification for environmental responsibility, animal health and welfare, social accountability, food safety and traceability.
Other qualities to look for in salmon include color, marbling, texture, freshness and — if possible — a pre-packed format. Mowi's pre-packed salmon guarantees fresh, never frozen fish.
What does this mean exactly? Pre-packed salmon is packaged at an optimum temperature to keep it safe. A skin-pack technology offers a transparent cover so consumers can easily see the fish from front to back. It also has a special film that allows for the fish "to breathe out, but nothing can breathe in."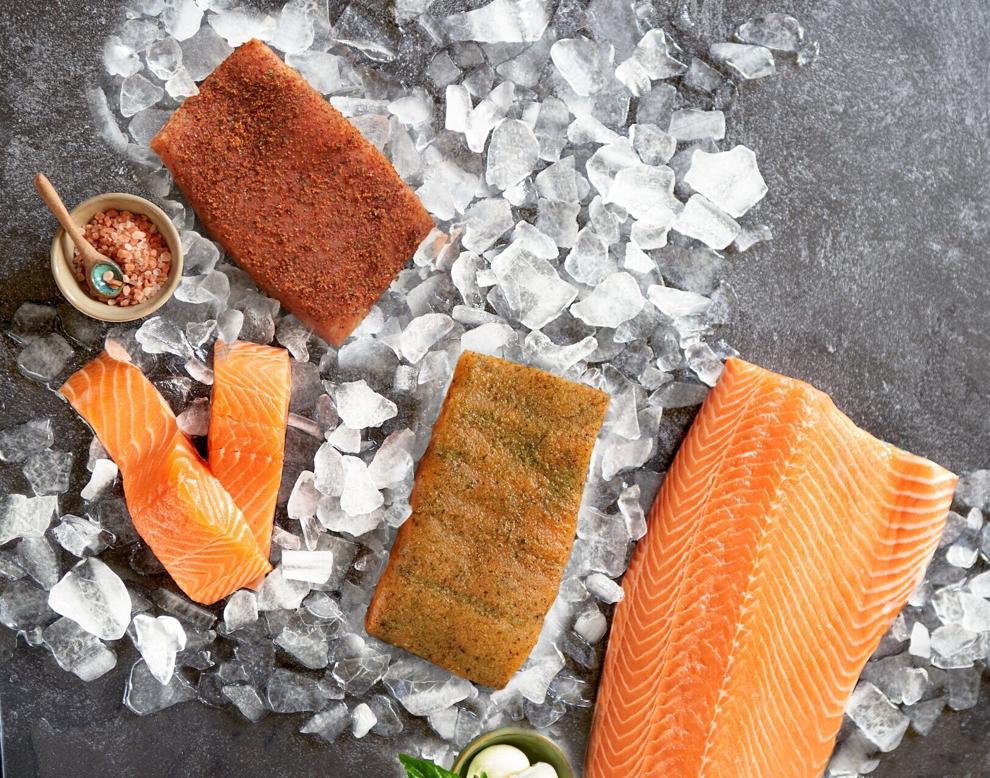 Ready to get grilling?
Dumet recommends keeping your salmon at a correct temperature (between 30° and 34°F) so it stays fresh.
When you buy Mowi salmon from your local grocery store, request an additional ice pack to place on the salmon. Once home, keep the salmon in its plastic wrap and prepare a bowl containing a strainer filled with ice and gently place the salmon on top. Change the ice daily and be sure to enjoy within two days. It is not recommended to consume salmon after two days of either cooking it or opening its packaging as it may not taste as delicious and fresh. If you are unsure, you can always check the validity date available on the packaging.