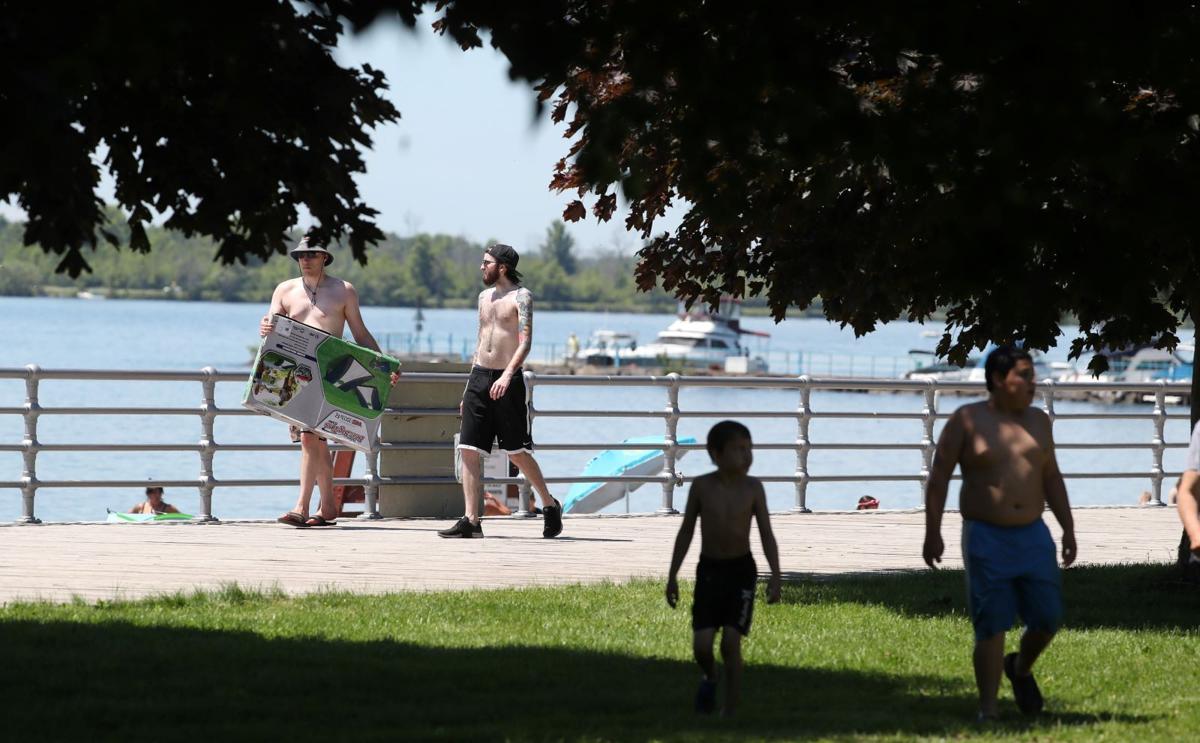 When asked to share some of their favorite, often not-too-crowded picnic spots for families, Western New Yorkers recommended these. (Keep in mind Covid-19 guidelines and regulations are in place.)
• Evangola State Park, 10191 Old Lake Shore Road, Irving. In addition to picnic areas and a playground, there's a beach. To see if swimming is allowed, check the state website for updates on current water quality before you go. Or call 549-1802 for park information. You can also download the free New York State Parks Explorer mobile app to access information about this and other state parks and historic sites.
• Beaver Island State Park, 2136 West Oakfield Road, Grand Island: This 950-acre park has a sandy beach for swimming, playgrounds, picnic areas and more. Says one Grand Island resident: "I like that there are lots of places to have a picnic. You can be in the sun or the shade. You can enjoy the beach and then head over to the multiple playgrounds on site." Again, you will want to check the state website for an up-to-date beach status. Call 773-3271. Or use the New York State Explorer mobile app.
• Oppenheim Park, 2713 Niagara Falls Blvd., Town of Wheatfield. This 92-acre park has "plenty of space to spread out," a reader commented. There are picnic tables, charcoal grills, a splash park, playground, shelters to rent and a lake in front. Basketball courts are closed. Rest rooms and splash park close at 7 p.m.
• Glen Park, Village of Williamsville, at Glen Falls. This is the place to sit on a bench, bring a picnic blanket and packed lunch, and enjoy. No grills, playgrounds or restrooms but there is a Nature Play area on the north side of Glen Avenue where kids can explore, sit on rocks, play on logs. Fishing allowed. There's ice cream and candy at Sweet Jenny's on nearby East Spring Street, in the historic Williamsville Mill.
• Chestnut Ridge Park, 6121 Chestnut Ridge Road, Orchard Park. A favorite place to visit in all seasons. While certain areas are crowded at times, this is a big park. Families can enjoy a picnic and then walk or bike through the park's more than 1,100 acres.