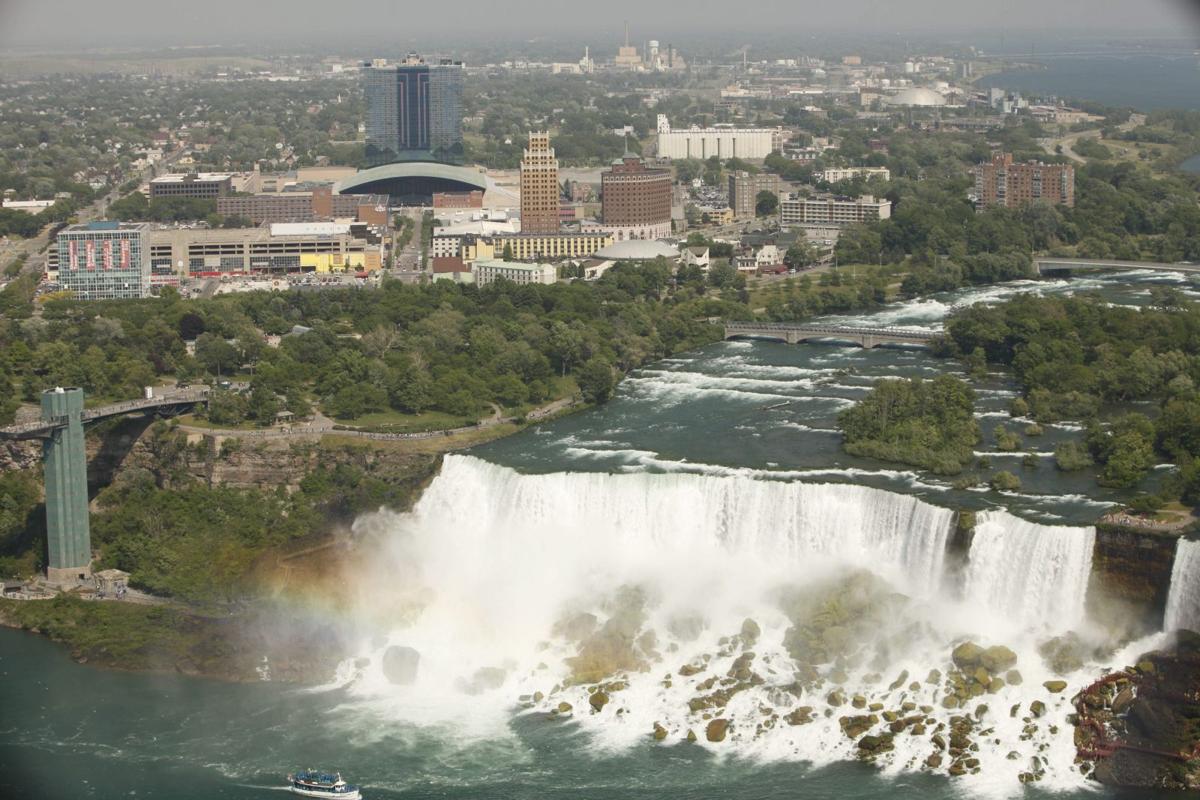 Brandy Melville, a European clothing retailer with scores of stores in the United States, targets teenagers and is known for its one-size policy.
But the chain offers a selection of fleece sweatshirts bearing decals of famous places.
One of them is Niagara Falls – Niagara Falls, Canada, the shirt specifies, although there is a U.S. flag at the bottom right corner of the decal.
New York magazine notes in its latest issue that many teenage Instagram influencers have recently posted photos of themselves wearing the navy blue Niagara Falls fleece.
Social media is Brandy Melville's sole means of spreading its message, since advertising is so 20th century.
On Aug. 18, model Kendall Jenner posted an Instagram photo of herself standing in a meadow wearing the Falls fleece. The photo has been liked by more than 6 million people.
Off Main Street emailed some questions to Brandy Melville's U.S. headquarters in Santa Monica, Calif. Someone named Sabrina responded by saying that our questions had been forwarded to the right department. "If interested, they will contact you directly," Sabrina wrote.
It's on the website's page marked "oversized."
Be the first to know
Get local news delivered to your inbox!