The price to buy a new or used car is increasing at a faster rate than the average wage growth in the nation, a study said.
On Thursday, Anderson Economic Group, an East Lansing-based economic consulting firm, released the results of a recent analysis comparing new and used vehicle price increases against wage growth in the U.S. private sector. The study relied on data from the U.S. Bureau of Labor Statistics related to the Consumer Price Index to compare the cost of a new and used vehicle relative to average weekly earnings for private jobs.
It found that the average new car price last year increased by 11.8% in December compared with a year earlier. The average price of a used vehicle increased by 37.3% for the same period, according to Consumer Price Index data cited in the study.
But the average weekly earnings for all private jobs in the U.S. increased by 4.9% to $1,085.42 in December 2021 compared with $1,034.75 in the year-earlier period.
"These are some of the most extraordinary changes in the affordability of vehicles in recent history," said Patrick Anderson, CEO of Anderson Economic Group. "It is the first time 'sticker shock' has been a clinical condition for auto shoppers."
By that Anderson means, customers are actually shocked by the high price of cars, he said.
The new and used car price hikes are the result of ongoing tight inventory caused by production disruptions across all automakers. The industry had to pause or stop new-car production throughout last year due to a global shortage of semiconductor chips used in a variety of car parts.
Dealerships saw their new-car lots become barren, and with fewer new cars to sell, there were less trade-ins of used cars, creating a shortage of inventory for both.
Yet consumer demand for new and used cars remains strong, allowing many car dealers to charge above sticker price and not honor corporate discount plans. In December, the average transaction price across the industry was $709 above the manufacturers' suggested retail price, according to Edmunds data. Experts expect the same conditions to continue through much of this year, meaning consumers will have limited choice, long waits for cars from the factory and little-to-no negotiating power.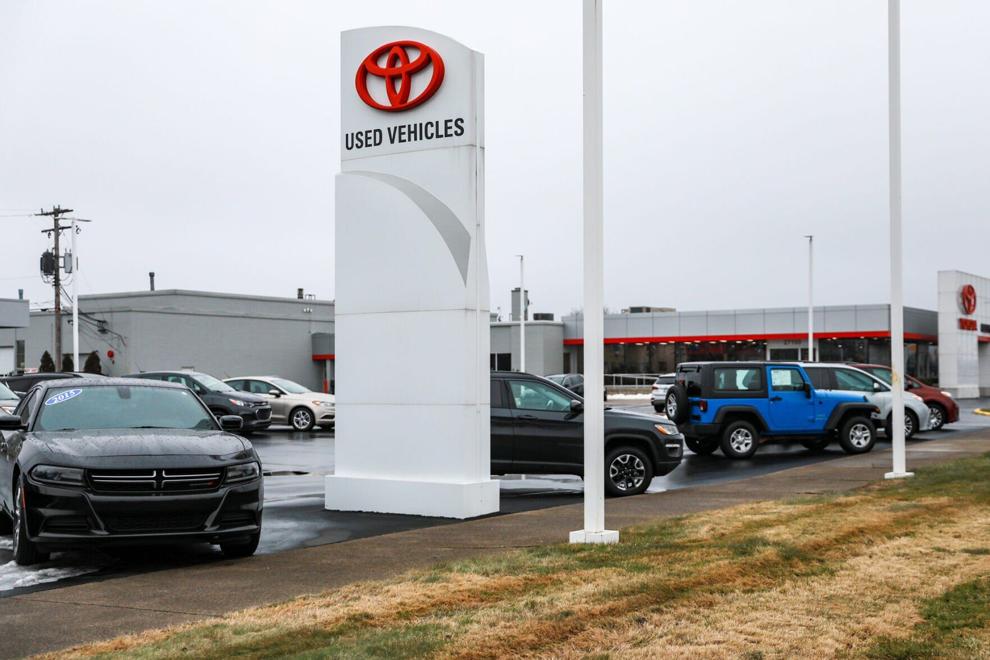 "Employees need to work three weeks more than they did in December 2020 to afford a typical new vehicle in December 2021," said Cristina Benton, director of market and industry analysis with Anderson Economic Group.
To buy a used vehicle in 2021 is even more difficult, Benton said, noting "for the typical used car, the number of additional weeks of average weekly earnings required increased by five over the year prior."
The study used new vehicle pricing data from Kelley Blue Book, Average Transaction Prices, and it relied on used vehicle pricing data from Cox Automotive for the following analysis comparing purchase price and buying power:
— Average new vehicle price in December 2020: $41,335.
— Average weekly earnings in December 2020: $1,034.75.
— Weeks of average earnings to buy a typical new car: 40 weeks.
— Average new vehicle price in December 2021: $47,077.
— Average weekly earnings in December 2021: $1,085.42.
— Weeks of average earnings to buy a typical new car: 43 weeks.
For the purchase of a used car, the price and wage disparity is even wider. The study used November data, Benton said, because it was the most recent data Cox released to Anderson Economic Group.
— Average used vehicle price in November 2020: $21,708.
— Average weekly earnings in November 2020: $1,044.23.
— Weeks of average earnings to buy a typical used car: 21 weeks.
— Average used vehicle price in November 2021: $27,569
— Average weekly earnings in November 2021: $1,077.09.
— Weeks of average earnings to buy a typical used car: 26 weeks.
Anderson said consumers were hit with a "double whammy" last year. Beyond the increase in the cost to buy a new or used car, gasoline prices went up significantly in 2021. The data, Anderson said, should serve as a warning to automakers.
"It definitely signals some rocky conditions for the auto industry once they get past some supply chain woes that limit the ability to what they can produce," Anderson said. "Automakers could have some difficulty selling vehicles at these prices given the earnings of typical American consumers."
Edmunds' top-rated awards go to the cars, trucks and SUVs that rank at the top of their class. Here's a look at five of 2022's top-rated vehicles:
The top-rated vehicles for 2022
Top-rated sedan: 2022 Honda Civic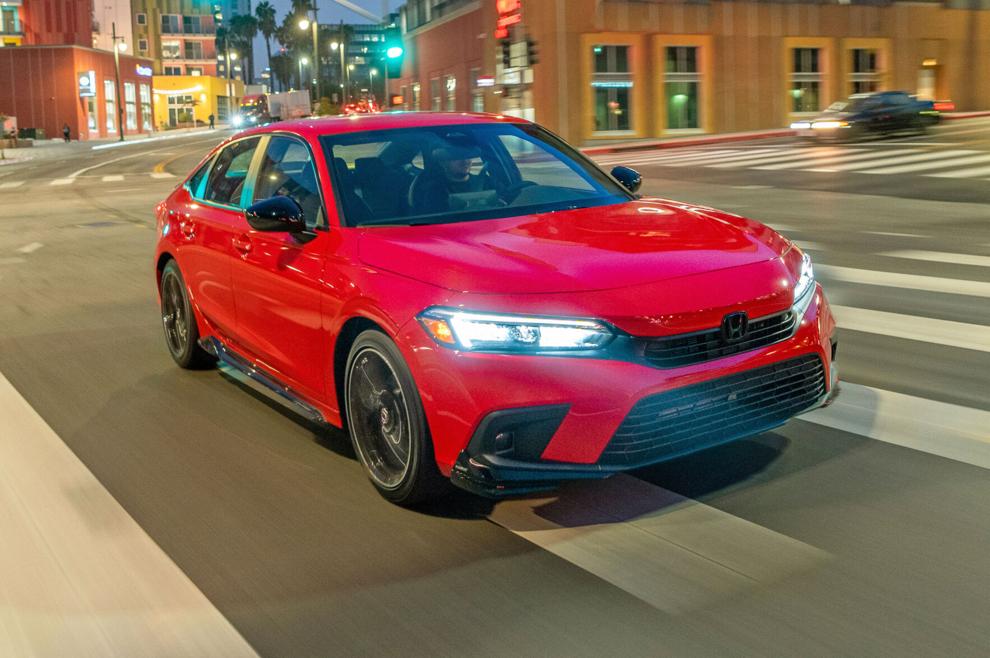 Starting MSRP (manufacturer's suggested retail price): $22,915
Edmunds says: When a compact sedan survives for nearly 50 years and continues to redefine its segment, you know it's special. The Honda Civic is both sporty to drive and comfortable inside, with well-padded seats and a smooth ride. There's also much more space than you'd expect from a car in this class. The Civic sedan has a huge trunk, and there's ample space in the back seat too.
Counterpoint: Road noise is noticeable at any speed and can be rather intrusive on coarse surfaces.
Top-rated truck: 2021 Ford F-150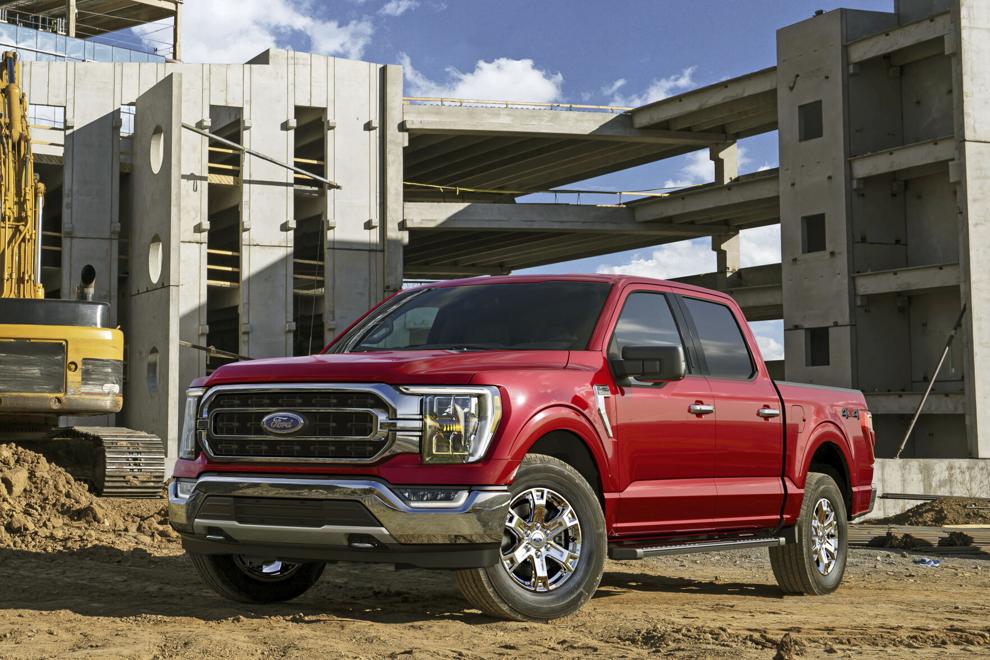 Edmunds says: From tech to towing, the Ford F-150 continues to lead the pack and deliver the confidence that customers expect. Redesigned for 2021, the latest F-150 fended off all comers, extending its rule as a repeat Edmunds winner. We're impressed by the F-150's clever features, which include nearly fold-flat front seats and a disappearing gear shifter that creates a handy workspace. There's also an available onboard generator with the ability to power tools, a tailgate party or even your house — a big leap that left competitors flat-footed. Notably, we're giving the award to the 2021 model because the 2022 wasn't available for testing, but no significant changes are expected for 2022.
Counterpoint: While the F-150 rides pretty comfortably, the Ram 1500's coil-spring rear suspension provides a slightly better ride.
Top-rated SUV: 2022 Kia Telluride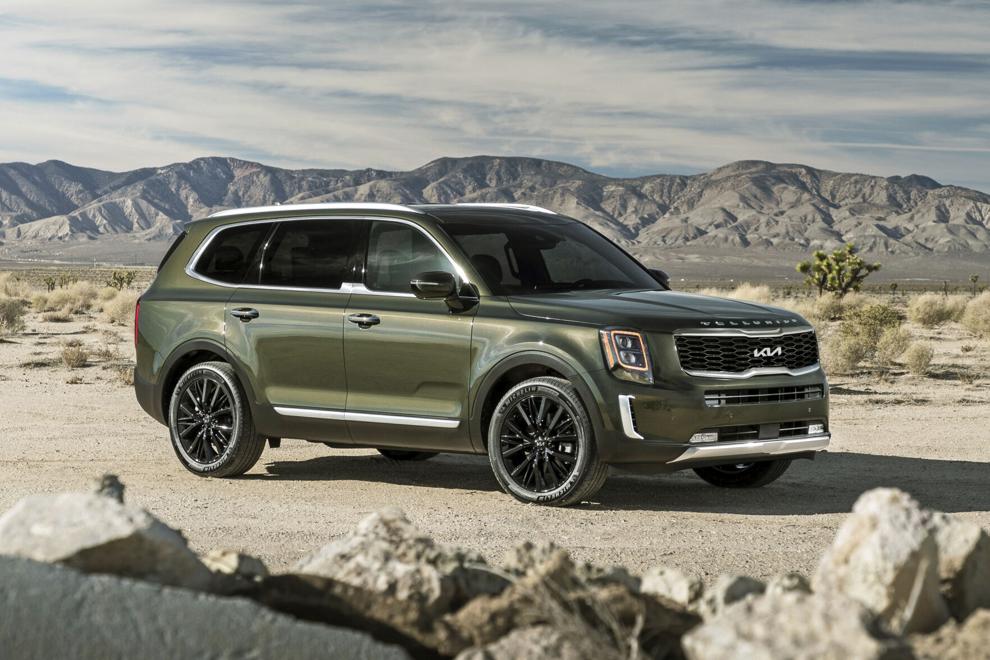 Edmunds says: As a midsize three-row SUV, the Kia Telluride provides comfortable and surprisingly luxurious accommodations for seven or even eight passengers. But it's not so big that it feels clumsy to drive or difficult to maneuver in tighter confines. And if you have a lighter passenger load, the Telluride's cabin space easily converts into cargo-friendly transport. There were a number of new and exciting SUVs introduced this year, but the Kia Telluride continues to stand above the rest. It takes home Edmunds' SUV award for the third year in a row.
Counterpoint: There are fewer storage bins and cubbies than you'll find in some rival SUVs.
Top-rated EV: 2021 Tesla Model 3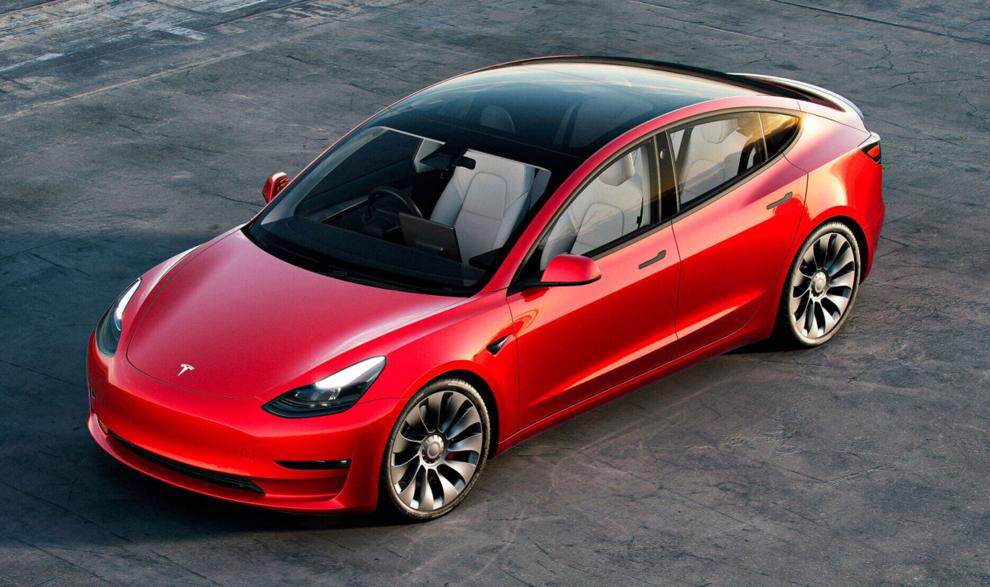 Edmunds says: Although we've been tough critics of Tesla when warranted, we know a great car when we see it. In fact, we've acknowledged the Tesla Model 3 's greatness three years running — the Model 3 is another repeat winner as our top-ranked electric vehicle. While it has consistently failed to match its EPA range estimates in Edmunds' real-world testing, our numbers show that the Model 3 is still among the longest-range EVs on the market. It's also a hoot to drive, pairing rapid acceleration with slice-and-dice agility. Throw in the fact that Tesla's Supercharger network is arguably the best in the game, and it's clear that the Model 3 remains second to none.
Counterpoint: The Model 3's infotainment software supports neither Apple CarPlay nor Android Auto.
Editor's choice: 2022 Rivian R1T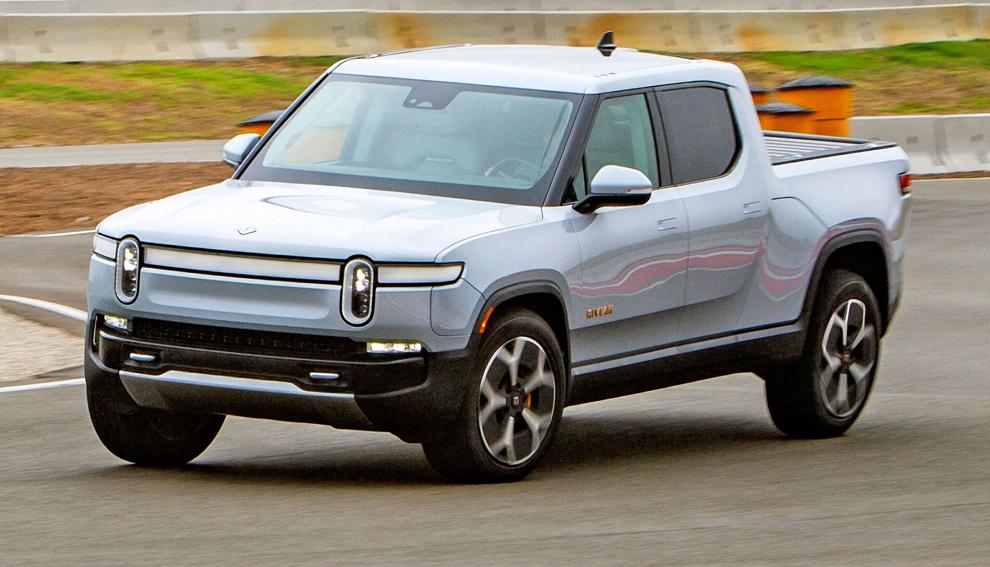 Starting MSRP: $68,575 (estimated)
Edmunds says: The Rivian R1T is the first EV truck to hit the mainstream market, and what a debut. The R1T packs an amazing amount of on- and off-road performance, cutting-edge tech and unique style into a package that's slightly bigger than a typical midsize truck. In Edmunds' testing, the R1T rocketed from zero to 60 mph in 3.5 seconds — that's neck-and-neck with the latest Chevy Corvette — and turned in the best handling performance of any truck we've ever tested. Moreover, the R1T can tow up to 11,000 pounds and boasts an impressive payload capacity of 1,760 pounds. You probably won't need that sort of capability on a regular basis, but you'll certainly appreciate the storage provided by the R1T's spacious front trunk and clever gear tunnel under the front of the bed.
Counterpoint: The R1T's touchscreen user interface was slow to respond in our testing, and the Bluetooth connection occasionally cut out. There's a chance this could be remedied via future software updates.