Find Local Jobs. Get Hired.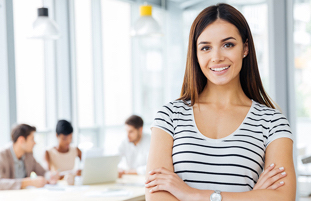 Find local jobs, receive personalized alerts and promote your profile.
Join our Talent Community
How much effort do you put into work? Because right now, the phrase "quiet quitting" is exploding on social media.
Curious about the fastest-growing jobs in education? HeyTutor analyzed data from the Bureau of Labor Statistics to compile this list of the to…
A new study commissioned by Adzuna and conducted by OnePoll looks into the biggest complaints job seekers have when job hunting. Buzz60's Chlo…
Buddy Punch researched ways businesses are digitally monitoring employee productivity, such as old-school surveillance and new-age activity lo…
Stacker cited data from the Bureau of Labor Statistics to visualize how veterans' employment compares to the rest of the population.
Stacker analyzed BLS data for 2021 (released in January 2022) and ranked each state according to its percentage of wage and salary workers who…
The now viral phrase "quiet quitting" is annoyingly imprecise and misleading.