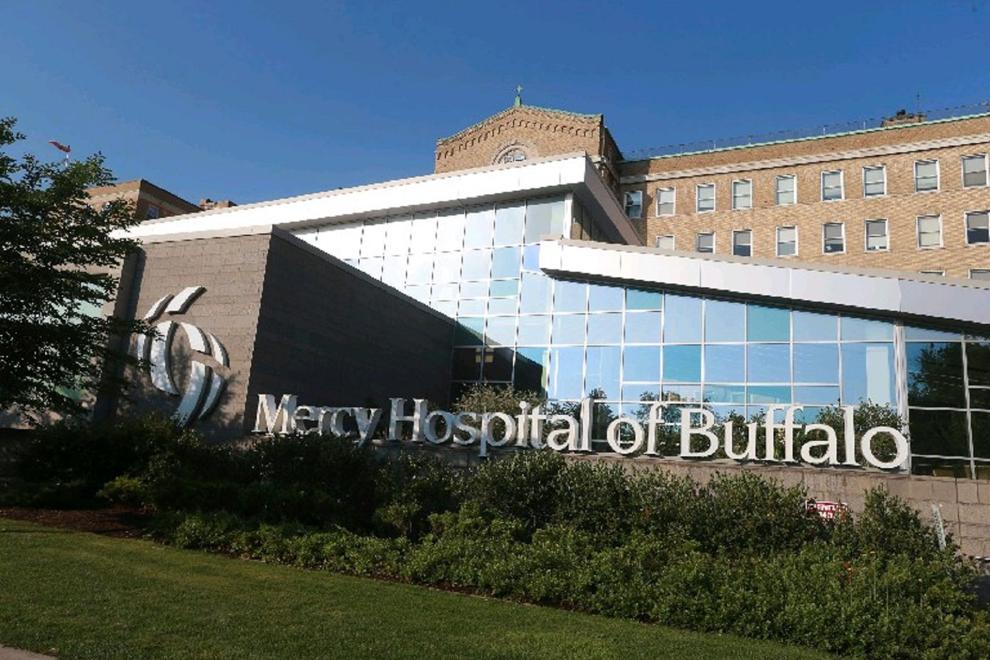 WNY's hospitals, at lowest bed capacity so far this year, face more pressure
The looming strike at Mercy Hospital had other hospitals preparing for a ripple effect of patients.
The strike began at 6 a.m. Friday after Catholic Health System and the workers' union failed to reach an agreement overnight. But Mercy was already cutting back on some patient services ahead of a possible walkout.
Erie County Medical Center said it hadn't seen an increase in patient volumes due to reduced services at Mercy. But Kaleida said it had seen an impact at its facilities, including more ambulance traffic, an uptick in labor and delivery patients, and more cardiac and stroke cases.
The disruptions at Mercy come as hospitals are already facing staffing pressures from the state's vaccination mandate for health care workers that took effect on Monday.
State figures show that available bed capacity at Western New York hospitals has fallen since July.
Related coverage: Union workers at Mercy Hospital go on strike as talks fail to yield deal: About 2,000 nurses, technical and clerical employees at Mercy Hospital in South Buffalo went on strike Friday morning after Catholic Health System and the the Communications Workers of America Local 1133 failed to reach an agreement overnight. Read more   
---
COVID-19 COVERAGE
More suburban communities struggling with higher number of Covid-19 cases: We may tend to think of the City of Buffalo as the place where bad health statistics dwell, but when it comes to people testing positive for Covid-19 and dying, suburban and rural communities appear to bear the greater burden. Read more
Hochul to expand vaccine mandate to health workers in prisons, mental health facilities: The Hochul administration, questioned about the differences in Covid-19 mandates affecting health workers, says it is expanding the edicts to also apply to state health workers employed in mental health and prison settings. It comes as the mandate is already set to be imposed next week on workers at home care, hospice and adult care settings, such as assisted living facilities. Read more
---
WHAT WE'RE TALKING ABOUT
John Rigas, disgraced cable tycoon, former Sabres owner, dies at 96: Before he and four other company executives were indicted on fraud charges in 2022, Mr. Rigas was one of Buffalo's most admired business figures. Read more
Higgins joins list of STOCK Act violators reporting 3 transactions late: Rep. Brian Higgins, a Buffalo Democrat, is the latest member of Congress found to violate the 2012 law aimed at forcing lawmakers to promptly report their security transactions. Read more
Buffalo mayoral candidate India Walton faces the business community: Business leaders at a Rotary Club of Buffalo luncheon asked Walton about her position on various issues, including a property tax exemption program for commercial projects, charter school education and affordable housing. Read more
Shooter, accomplice and driver imprisoned in Lockport Halloween party shooting: It was an emotional scene in a Lockport courtroom Thursday as three were sentenced to prison in the 2020 shooting that killed Cheyenne Farewell. Read more
---
COLUMNS
Discount Diva: Do these 3 things and get a jump on Christmas: You may think it's too early to be thinking about the holidays, but it's that attitude that will have you headed for another frantic, busy, last-minute Christmas. Samantha Christmann says doing just a few painless things could change your life this year. Read more
---
BILLS
PlayAction: Bills, Texans a study in roster-building contrasts: The league average is 28 homegrown players on a roster. The Texans have just 17 of their own draft picks on their team. The Bills, meanwhile, have nearly that many homegrown starters. Read more
Bills LB Matt Milano embraces a more vocal role: "Part of Matt's job entails echoing the calls, helping the communication part, which is important for us so we can execute," head coach Sean McDermott said. "And Matt's done a good job with that this year." Read more
---
SABRES
Observations: Ukko-Pekka Luukkonen has ups, downs in Sabres' loss: Playing behind a struggling Sabres team inside Little Caesars Arena, Luukkonen allowed five goals on 31 shots in a 6-2 loss that illustrated how much work is ahead for coach Don Granato and his players before the season opens Oct. 14. Read more
Sabres Notebook: After a wild year in Preds organization, WNYer Sean Malone is back: There are all kinds of pandemic-season tales in the hockey world. Sean Malone, the West Seneca native and Nichols School product who returned to the Sabres after a year out of the organization, has a doozy of his own. Read more
---
WITH YOUR MORNING COFFEE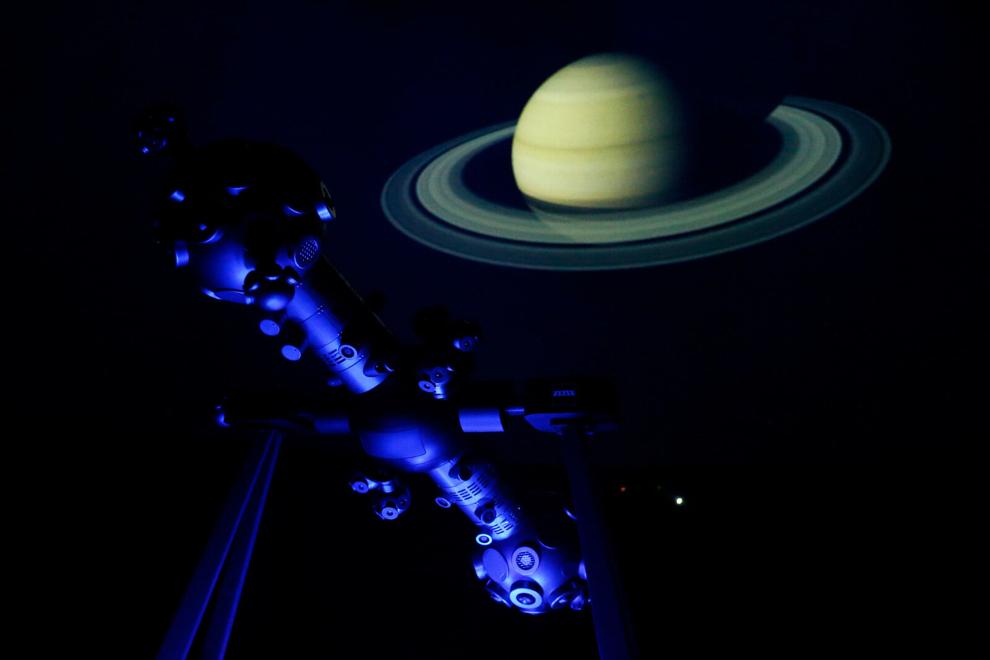 • What planet are you on? It's a question that might be inspired by a new state-of-the-art facility at SUNY Buffalo State. News photographer Sharon Cantillon shares photos of the Whitworth Ferguson Planetarium, which will open to the public Oct. 8.
• Some call him a "modern day Huckleberry Finn." Adventurer and journalist Neal Moore is on a 7,500-mile canoe voyage from Oregon to New York City as he documents America from the water. The journey has seen him paddle through more than 20 states. WKBW's Taylor Epps says Western New York and the Erie Canal are on Moore's itinerary.
• Pendleton teen Lana Stroehlein knows firsthand how much joy Make-A-Wish Western New York brings to lives of many youngsters. She's a Wish Child herself. That's why she's selling pumpkins and mums outside her family's home to raise money for the group. WGRZ's Melissa Holmes says Lana will be selling her wares from a red wagon she built with her dad through October. 
• Efforts to promote African American history in Niagara Falls are garnering national attention on a tourism website. Travelawaits.com highlights the Freedom Seekers Underground Railroad Tour as one of 11 inspiring tours that should be on the "must-go" list for people who yearn to discover more about African American history.
Have a fantastic weekend.
---