COMPILED BY BEN TSUJIMOTO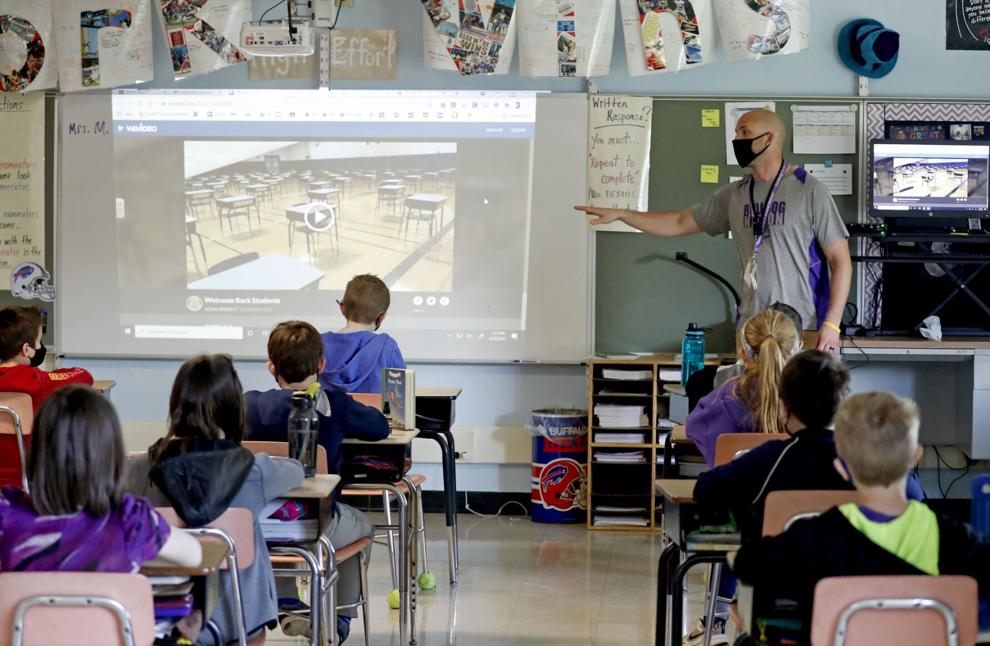 'School is essential': Why top doctor at Children's says schools are safe – with masks
Dr. Stephen Turkovich sends his children to school five days a week. He allows them to play baseball, and he makes sure they wear a mask.
The chief medical officer at John R. Oishei Children's Hospital shares all this to convey one message: Children can safely get back to school and other activities.
Turkovich has a valuable perspective when it comes to Covid-19 among kids and what this week's return to full-time, in-person instruction for thousands of youngsters across the region meant. He said the number of kids admitted with Covid-19 has been significantly lower than what the hospital might see in an average flu season.
And while he steers clear of the recent controversy between members of the local medical community and the Erie County Health Department over fully reopening schools, Turkovich tries to reassure parents that schools are safe – as long as mitigation strategies are being used.
---
Watch and learn how to make Shetice Jackson's fresh take on Strawberry Shortcake – the Cake Crazy Bakery way, on this week's episode of Dig In, Buffalo!
Sponsored by Dash's Markets
---
MORE COVID-19, REOPENING COVERAGE
As Covid-19 cases drop in Canada, focus turns to border shutdown rules: Canadians hoping to visit their loved ones in the United States got a sliver of good news Friday thanks to a conversation between Rep. Brian Higgins and Homeland Security Secretary Alejandro Mayorkas about an ever-so-slight reopening of the border between the two countries, but the Covid-19 situation in Canada, while improving over the last week, still prevents any "full-throated case for a border reopening," Higgins said. Read more
---
WHAT WE'RE TALKING ABOUT
Brown proposes using $50M in federal stimulus in $534.5 million budget for 2022: Mayor Byron Brown calls his proposed spending plan for 2021-22 a "post-pause" prosperity plan. The $534.5 million recommended budget includes money for police reform, education and cultural institutions, The News' Deidre Williams reports. Read more
Ex-cop seeks to renew judgment from slander verdict against Cariol Horne: Cariol Horne isn't the only person who stands to gain by a judge's recent order restoring her police pension, benefits and back pay. So might the then-fellow police officer she confronted during a violent arrest in 2006, an incident that eventually led to her firing and sparked lawsuits over allegations he put the suspect in a chokehold. Gregory M. Kwiatkowski filed court papers this week seeking to renew a judgment against Horne that he obtained after winning a defamation suit against her in 2011. Read more
Black Buffalo State student says race played role in discipline case: SUNY Buffalo State senior Clarence Shepard was charged with violating six student conduct policies earlier this month following a party in a freshman dormitory. But Shepard, who is Black, says he never went to the party. Buffalo State officials accused him of being there based on security video footage showing a masked Black male with a similar build to his leaving the dormitory, Shepard said. Shepard, 26, a Rochester native, says he was a victim of racial profiling. Read more
Family of missing Buffalo State student demanding more answers: The family of SUNY Buffalo State College student Saniyya Dennis, missing since April 24, demanded to know why more isn't being done to find the young woman at a news conference on the campus with College President Katherine Conway-Turner and Chief of University Police Peter Carey. Maki Becker reports on new developments that unfolded as the conference proceeded. Read more
Developer Douglas Jemal revives plan for more apartments at Seneca One: With his 115 new rental apartments at the downtown complex going like hotcakes, developer Douglas Jemal is reviving a prior plan to add more residential units above one of the two storefront buildings on the plaza level. The latest revision to his grand plan for the downtown complex calls for the construction of a three-story addition on top of the existing southern retail building, just to the east side of the 38-story tower. Read more
Tonawanda paramedics honored in rescue of family from home with carbon monoxide leak: The Town of Tonawanda has honored two paramedics for helping to save a family of five from a home where police say a faulty hot water system caused high levels of carbon monoxide to leak into the dwelling. The home didn't have fire or CO detectors, but paramedics Ruddy Rodriguez Barone and Jason Rutecki astutely suspected a mother and her daughter were showing symptoms of carbon monoxide poisoning and later testing confirmed their thinking. Read more
Erie, Niagara support appears to hand GOP nod for governor to Rep. Lee Zeldin: An Army veteran and former state senator with backing from a host of GOP leaders, Zeldin picked up support from Erie County Chairman Karl J. Simmeth Jr. and his Niagara County counterpart, Richard Andres. He has now topped the necessary 50% of state committee support to gain the nomination. Read more
---
WEATHER
Don Paul: WNY can't seem to shake the showers: Saturday looks a little more hopeful than Friday, with less wind most of the day, and some sunshine to help get temperatures back to the mid to upper 50s. Late in the day, there may be a brief period of showers, as winds turn a little gustier. Read more
---
GUSTO
TCM Film Festival brings movies, celebrities right to your home: To attend the annual Turner Classic Movie film festival this year is as easy as turning on your television. For the second consecutive year, the network is hosting an at-home version of the festival usually held in Hollywood with four days of movies and special programming to be watched at your convenience. Read more
Ike & BG's plans sit-down restaurant as part of major development on Genesee: The barbecue ribs and soul food restaurant has been serving takeout only on Genesee Street for more than two decades, but change is on the horizon. Ike & BG's owner Steve Butler is working with the City of Buffalo to create a three-story, mixed-use development, with a brand-new Ike & BG's on the first floor. Read more
---
BILLS
Round 2: Bills make it back-to-back defensive linemen with Carlos Basham Jr.: In 31 games the past three seasons at Wake Forest, Basham made 33.5 tackles for loss, 19.5 sacks, seven forced fumbles, and a defensive touchdown. Read more
5 things to know about Wake Forest DE Carlos Basham Jr.: The 6-foot-3, 274-pound redshirt senior is known for his burly build, powerful hands and counter spins, as well as his hard hitting and relentless pursuit of the quarterback. Read more
Round 3: Bills select Northern Iowa offensive tackle Spencer Brown: Brown, 6 feet, 8 inches and 311 pounds, is a native of Lenox, Iowa, who played in 33 games with 32 starts during his time at Northern Iowa. Read more
5 things to know about Northern Iowa offensive tackle Spencer Brown: Brown enhanced his draft stock by performing well at his pro day, with a 4.88-second run in the 40-yard dash, a 4.3-second pro agility time and 29 bench-press reps. Read more
A look at possible targets for Bills on Day 3 of NFL draft: The Bills still have numerous need areas they could address. Mark Gaughan takes a look at some names to keep in mind as the Bills complete their selection process. Read more
---
SABRES
Sabres' Mattias Samuelsson using lessons from his father to continue NHL dream: The stops in the defenseman's young career read like a road map to reaching the highest level. Read more
---
WITH YOUR MORNING COFFEE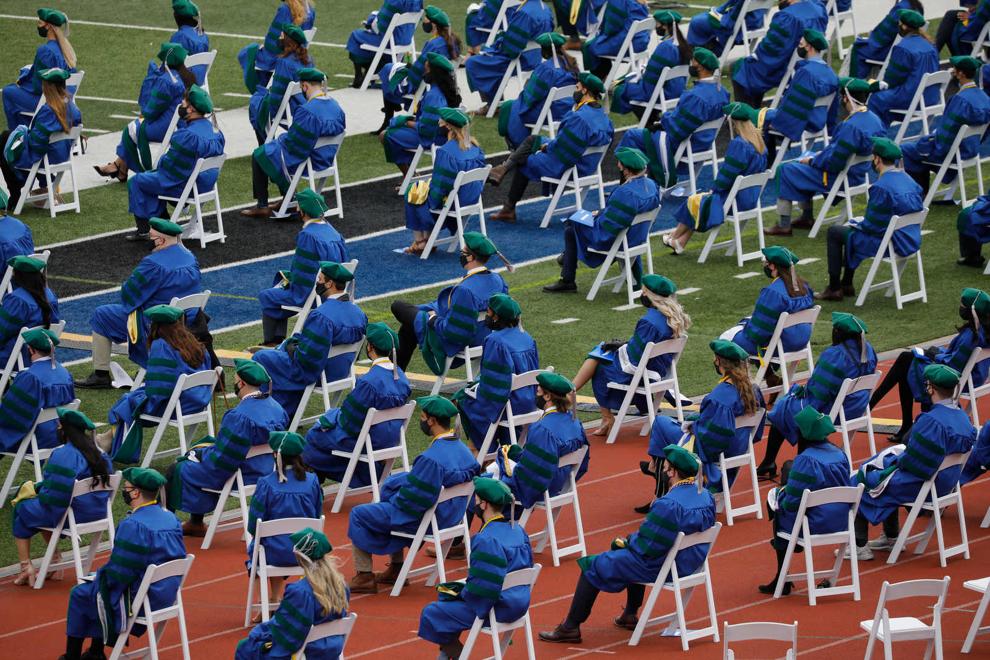 • It was a windy day in Amherst on Friday, when the University at Buffalo Jacobs School of Medicine and Biomedical Sciences held its commencement ceremony at UB Stadium. The News' Derek Gee was on hand to capture the celebration. 
• Billy Kelly, the horse, was named for Billy Kelly, the man. Both are mostly forgotten. But today – the day of the Kentucky Derby – is a fine time to remember both, writes News contributor Erik Brady. 
• Mohamed Abdullahi Mohamed, the president of Somalia and former Grand Island resident, promised a push for democracy in March after extending his term for two more years without a public election. The New York Times reports that violence on Sunday between military factions erupted in Mogadishu, Somalia's capital, and connects the unrest to the dissatisfaction with what Mohamed's critics call a "naked power grab." 
• Six students from the Buffalo Center for Arts and Technology, with help from Horizon Health Services and a local muralist, are designing a new mural – with a positive, hopeful message – to raise awareness for mental health, Spectrum News reports.
---