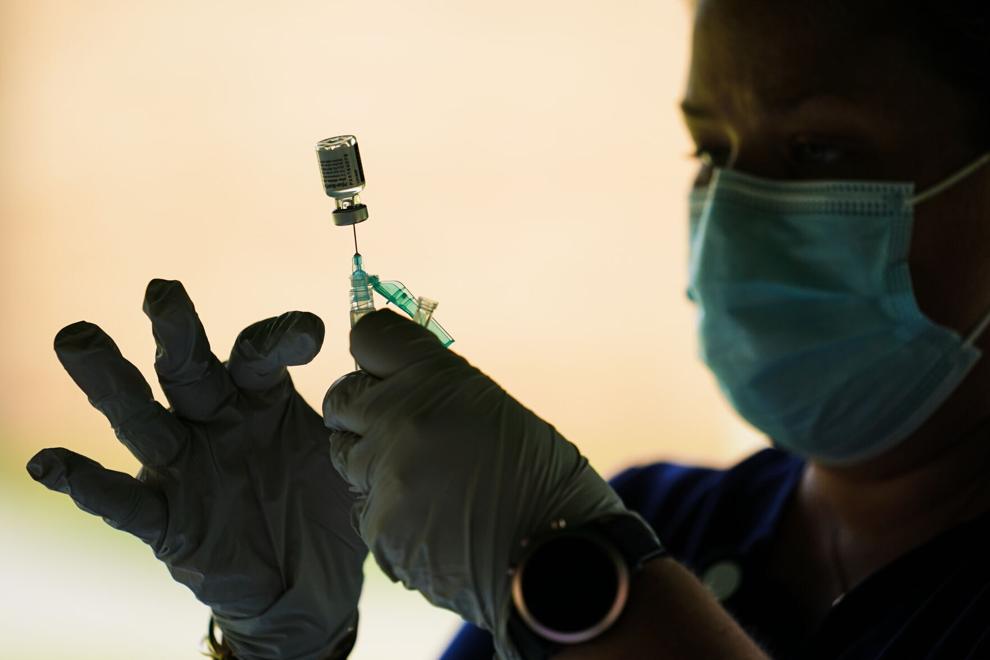 Pandemic Lessons: We never thought it would last this long. What's next?
Covid-19 has never been a good time.
There were brief blips – much of summer 2020, and earliest part of summer 2021 – when case counts were low and life felt a tiny bit normal.
There have been moments of hope, most notably when the first vaccines were revealed and approved late last fall and winter.
But mostly, it's been tough – and indisputably devastating, with one in 500 Americans lost to the virus.
Also lost, it seems, is whatever sense of collective resolve we may have felt early on. On an individual level, that determination to push forward still exists. But are we joined together in it? Hardly.
Back in spring 2020, we felt collectively hopeful that we would beat this virus in weeks, maybe months. Or, at least, it felt implausible that we couldn't.
"Early on, like any disaster – earthquakes, hurricanes – everybody is just pumped completely full of adrenaline and you get right in there and you get your hands into it," said Dr. John Sellick, an epidemiologist who, with his University at Buffalo colleague Dr. Thomas Russo, has been a leading medical voice in the media, helping guide Western New Yorkers through the pandemic.
"But then after a couple weeks or a couple months of picking up debris and trying to rebuild things, you say, 'I've really had enough of this now. We have to stop,' " Sellick, who also practices at Veterans Affairs and Kaleida Health, said recently. "I think that's where most people are."
True. But we also realize this isn't going away. Not completely – and so the new hope is that Covid-19 becomes something between a cold and the flu. Worth avoiding when you can, mostly manageable when you get it, and largely containable so that outbreaks become mostly a detail of the past. I explore the path to that new reality in this week's Pandemic Lessons.
---
WHAT WE'RE TALKING ABOUT
Sean Kirst: As Honor Flight resumes, WNY veterans get one-day burst of gratitude: The first Buffalo-Niagara Honor Flight to take off since before the pandemic lasted 22 hours, which could have been an awfully long day for many veterans in their 80s and 90s. Instead, stunned by a wave of spontaneous gratitude from strangers and happy for the chance to finally make the trip at all, many were still going strong when the trip to Washington, D.C., finally ended up back in Buffalo, not long before midnight. Read more
Adventure Landing operator seeks to stave off sale to Jim's Steakout: The operator is asking Town of Tonawanda officials to reject its landlord's plan to sell the property to Jim's Steakout. Adventure Landing, which has mini golf and arcade games at the family-friendly Northtowns institution, doesn't want to have to close. Its landlord has put the property on the market and Jim's Steakout would build a new restaurant with a drive-thru on the site. Read more
Rachael Wierzbicki's mother decries murder acquittal of Shane Casado as 'despicable': Lauri Wierzbicki sat through the entire trial of her daughter's killer. She believes the jury's acquittal of Casado was a case of domestic violence victims being blamed for their abuse. Read more
Uniland poised to start work on Lackawanna warehouse: Uniland is preparing to erect the warehouse on a 9.12-acre brownfield parcel along Route 5 that it acquired from an affiliate of the Erie County Industrial Development Agency. Read more
Schumer urges Siemens Energy to sell Olean plant to protect jobs: Senate Majority Leader Charles Schumer, a New York Democrat, is urging the company to sell its Olean plant to another manufacturer that would commit to keeping steelworker jobs in the city and stave off planned massive job cuts. Siemens has listed its Olean campus for sale for $7.5 million. Read more
---
WEATHER
Are the summerlike temperatures keeping the autumn leaves green? A local expert says a lot of nuance goes into the changing of the colors. More than anything, it's affected by the seasonal decrease in daylight hours and the longer hours of darkness. Read more 
---
FOOD & DRINK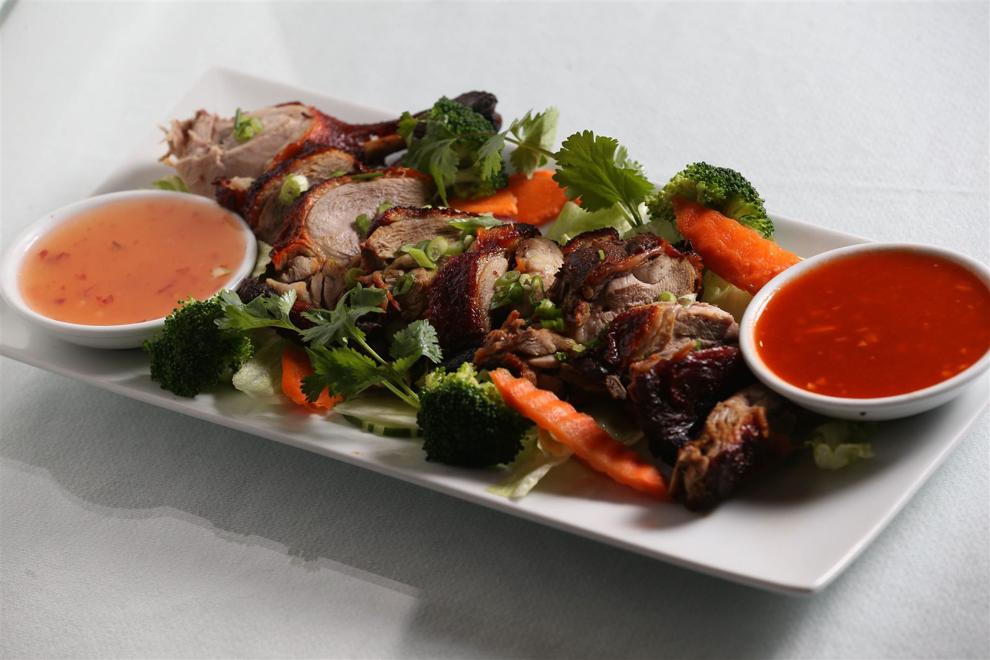 Where to find the best Thai food in Buffalo: Andrew Galarneau has compiled a guide to his favorite purveyors of tom kha gai, moo ping, pad ka pow "and other dishes that are almost as much fun to say as eat." Read more
---
NEW BUFFALO
Cornerstone Lofts condos available for sale after Elmwood Village church conversion: The 12 units in the project on Bird Avenue represent part of the rare but growing market for apartment ownership in a city that historically has not had much of a condominium market. The transformation of the former Bethlehem Presbyterian Church into housing combines century-old architecture with modern features and design. Read more
---
HEALTH & WELLNESS
More than 50 restaurants to participate in Dining Out For Life: Dozens of restaurants across the region will donate a percentage of their sales today to the largest annual HIV-related fundraiser in Western New York. The proceeds will go to Evergreen Health, which specializes in HIV and hepatitis C testing, treatment and care, as well as drug user services. Read more
---
BILLS
Analysis: Leslie Frazier relies on Bills' front four and no blitzes to corral Chiefs: The Bills got enough pressure on Chiefs quarterback Patrick Mahomes with a four-man pass rush to hold the Chiefs to 20 points, their second-lowest total in the last 32 regular-season games. Read more
Jim Kubiak: Bucs provided template for beating Chiefs; Allen, Bills elevated to perfection: With Josh Allen completing 15 passes on 26 attempts for 316 yards and three passing touchdowns and running the ball 11 times for 59 yards and one touchdown, he was clearly the best player on the field, Kubiak writes. Read more
---
SABRES
Sabres season predictions, who will win the Stanley Cup, when Jack Eichel will be traded and more: Don't miss the NHL season predictions by Buffalo News reporters Mike Harrington and Lance Lysowski. Read more
Hardened by early NHL struggles, Casey Mittelstadt in line to lead Sabres: Mittelstadt's immediate impact in the preseason shouldn't have come as a surprise. He thrived under Don Granato during the second half of 2020-21, totaling nine goals and 17 points while averaging 17:17 of ice time in the final 22 games. Read more
---
WITH YOUR MORNING COFFEE
• If you're looking for horror movies to watch this Halloween season, why not add some with a Buffalo flair? You'll still get your fill of horror with the bonus of recognizing some familiar places. From big-budget Hollywood productions like "A Quiet Place Part II" to smaller indie films including "The Small Adventures of Wolfboy" and "Widow's Point," check out Gusto's watch list of locally made horror flicks. 
• Wine producers' trash could become a nutritional treasure, according to researchers at Cornell University. Leftover pulp from red grapes used by many wineries in upstate New York has long been considered byproduct rubbish. But a new food science study suggests that pomace could have positive health effects. It might even play a role in reducing the risks from cardiovascular disease and diabetes. The study is receiving national attention in the journal Nutrients. 
• Here's a trivia question to test your Buffalo history prowess: What prominent thoroughfare was once called Batavia Street until 1877 when area residents petitioned the Common Council to change the name? Find the answer in this installment of [BN] Chronicles.