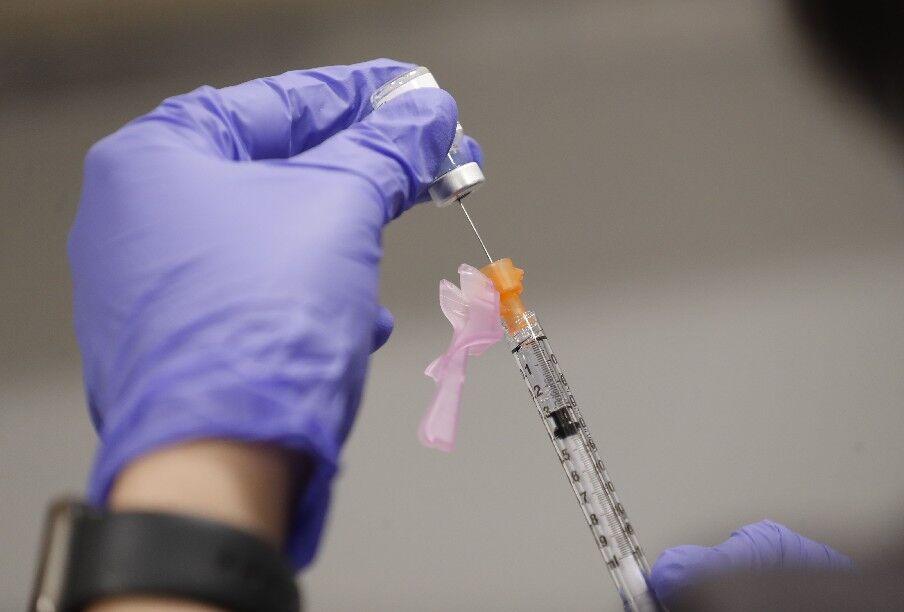 Unvaccinated WNY health care workers with religious exemptions could soon lose their jobs
An already strained health care workforce could be further stressed soon.
That's because the roughly 11,000 health care workers across the state who filed for a religious exemption to the Covid-19 vaccination mandate are losing that exemption following a court ruling in late October.
Those workers will now have to get a valid medical exemption or get vaccinated if they want to keep their jobs.
In Western New York, hundreds of employees are in line to lose their jobs.
---
MORE COVID-19 COVERAGE
Mask mandate returns to Erie County, and tougher restrictions could be next: As of 6 a.m. today, all patrons and public-facing workers in businesses and other indoor public places in Erie County must wear a mask, County Executive Mark Poloncarz announced Monday. The move came in response to the county's stubbornly high Covid-19 caseload growth and high levels of hospitalizations. Poloncarz said he will revisit the issue in three weeks, but set no firm goals to be met for either lifting the mask mandate or imposing tougher rules. Read more
---
WHAT WE'RE TALKING ABOUT
Assembly report says Cuomo misused state resources for personal gain in book project: A long-awaited New York State Assembly Judiciary Committee report on alleged wrongdoing by former Gov. Andrew Cuomo was released Monday. It finds that he misused state resources to enrich himself with his $5.1 million book deal project while manipulating nursing home Covid deaths at a time he was trying to promote an image of himself as a Covid response expert. The report also said it confirmed a previous investigation by the state attorney general: that Cuomo sexually harassed multiple female state workers. Read more
Allentown mental health, substance abuse center faces opposition: A plan by Horizon Health Services to house the center in a building at 600 Delaware Ave. is stirring opposition from residents and businesses, who fear it would encourage "unsavory" activities and people, and a pose a threat to their homes, families and livelihood. Read more
Unrest bubbles up over Delta Sonic proposal for Amherst soap facility: Delta Sonic wants to relocate its car wash soap blending, equipment production and storage facilities to a new campus in Amherst, but a frothy neighborhood resistance is now bubbling to the surface. Read more
Former Erie County Home for sale – again: The rural site on Walden Avenue in Alden includes 152 acres of mostly wooded and grassy land, with multiple buildings at the front along the road. Read more
Univera Healthcare raises minimum wage to $18 an hour in battle for workers:  Many Univera employees in customer service, member enrollment, claims processing and other areas got a pay bump as the fight for employees continues to push salaries up. Read more
---
WEATHER
Don Paul: A mild holiday in a week that starts, finishes cold: Thanksgiving Day looks mild, with a southwest flow ahead of an approaching cold front. Temperatures should approach the upper 40s ahead of mid- and late-afternoon rain showers. Read more
---
FOOD & DRINK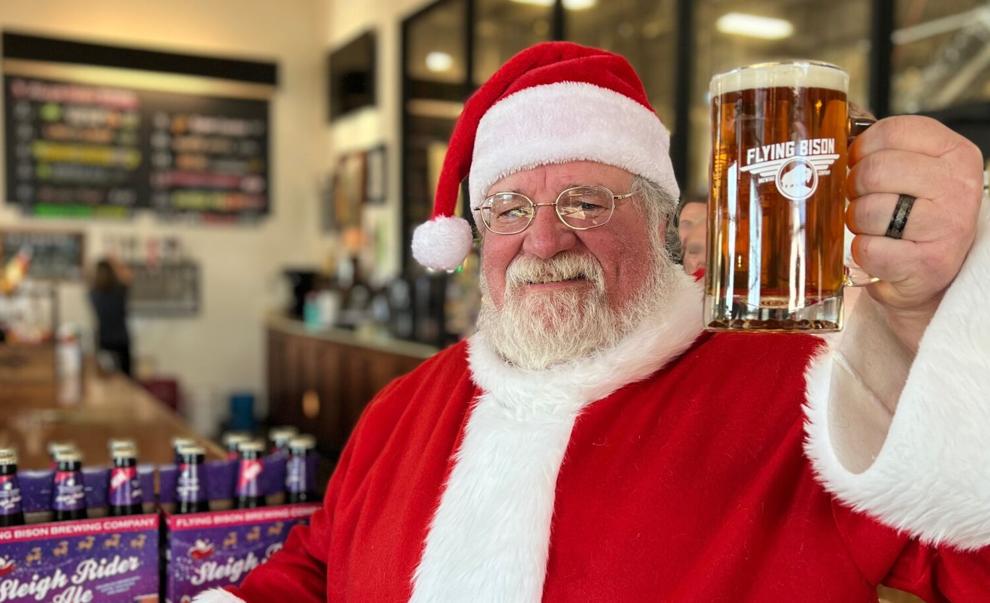 7 seasonal ales to help makes your holidays merry and bright: Contrary to popular belief, holiday beers aren't all dark beers, as evidenced by this list compiled by Brian Campbell that includes IPAs and golden ales. Read more
Shop local, drink local on Small Brewery Sunday: Returning for its third year on Nov. 28, the event encourages beer drinkers to support their local breweries, brewpubs and taprooms. Read more
---
NEW BUFFALO
Buffalo Studios awarded $2 million state grant: The $80 million project planned across from Tesla's plant in South Buffalo is expected to create 22 jobs, according to Empire State Development. Read more
---
BILLS
Position grades: Long day for Vernon Butler and rest of the Bills' defense: Harrison Phillips held the point of attack better than Butler in his 54 snaps, although it was a long day for Phillips, as well. Read more
Bills guard Jon Feliciano gives back for Thanksgiving while still on injured reserve: Bills guard Jon Feliciano did heavy lifting of a different kind Monday. He handed turkey after turkey after turkey across the table at his Thanksgiving Dinner Giveaway. Read more
---
SABRES
Observations: Sabres comeback falls short, but Tage Thompson, Dylan Cozens shine: Cozens and Thompson scored to ignite a Sabres rally in the second period, but the comeback fell short in a 7-4 loss to the Columbus Blue Jackets. Read more
---
WITH YOUR MORNING COFFEE
• A new mural on Buffalo's East Side is honoring a man who played a pivotal role in Buffalo's chicken wing legacy. WIVB's Kaley Lynch reports on the long-awaited mural that pays tribute to "King of Wings" John Young.
• A student at Mount Mercy Academy and a therapist have co-authored a new book that helps kids better understand the struggles they've faced during the pandemic. WKBW's Taylor Epps showcases a book titled "Do You Ever Feel Like …"
• If you're about to launch a search for that perfect Christmas tree, check out WGRZ's update about local prices and availability. Hint: You'll likely pay more this year. 
• They've dubbed themselves the "Hamburg Butt Kickers." Their goal is help reduce cigarette butt litter. Spectrum News' Breanna Fuss says the mission includes a push to obtain ash receptacles for local businesses and ash cups that would be attached to village trash cans.