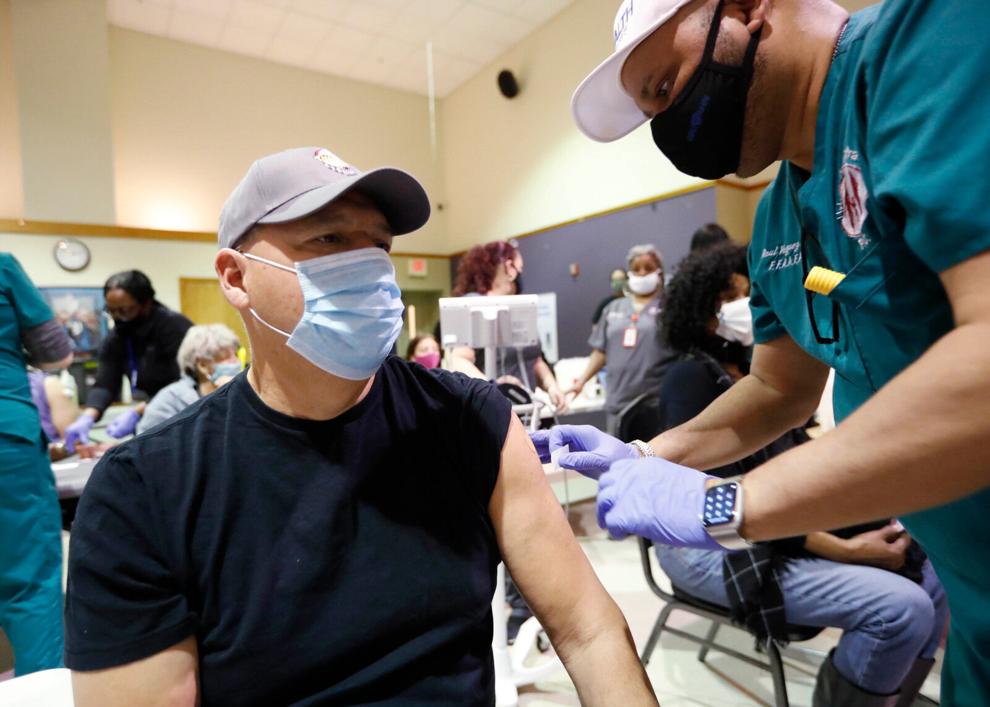 The race between the virus and the vaccine is picking up speed
The prospect of a full-blown "fourth wave" of Covid-19 has divided experts and puzzled lay observers. How much could cases really increase, the thinking goes, when so many people are vaccinated?
But recent case data from Western New York put the risk in stark perspective. In the past three weeks, new infections in the region increased at roughly the same speed and scale they did last November – which led to a mid-winter surge that sent hundreds of people to the hospital and killed upward of 900 residents.
That type of high-fatality surge is vanishingly unlikely now, thanks to effective and widely available vaccines. But the increase in cases does turn up the pressure in the race between vaccinators and Covid-19. 
---
MORE COVID-19 COVERAGE
Covid-19 threat gets younger as focus of worry shifts to the unvaccinated: One statistic that proves that Covid-19 vaccines work is the caseload count among senior citizens. Fewer than 5% of the new cases detected in Erie County last week were among those over age 70, while nearly 40% were among those between ages 20 and 39, according to County Executive Mark Poloncarz. Of course, seniors are the most highly vaccinated group. More than 70% of those in Erie County have received a shot. Hospitalizations are on the rise among young adults, too. Read more
Judge wants answers from state on social distancing in schools: Williamsville and Orchard Park parents trying to force the districts to offer instruction five days a week got their first day in court Tuesday. They found a sympathetic judge who chided school districts and New York State. "What's taking so long?" asked State Supreme Court Justice Emilio Colaiacovo. "Why hasn't the state taken a position?" Read more
Cuomo announces plans for monument to essential workers who died of Covid-19: Gov. Andrew Cuomo says a commission will be tasked with finding a location for the monument and coming up with a design. Read more
---
WHAT WE'RE TALKING ABOUT
State budget heads toward adoption with plan to legalize mobile sports betting: A new state budget could be in place as early as sometime Wednesday. The  plan sharply boosts taxes on about 50,000 wealthy New Yorkers, gives massive aid hikes to schools and localities and is poised to legalize mobile sports betting on college and pro sports contests. Read more
State grants will help preserve nine Buffalo buildings that are important – if not historic: The at-risk buildings were thrown a lifeline through a state fund intended to breathe new life into buildings important to their neighborhoods and spark development. Read more
Speed camera company says results show 'a successful program,' but critics unmoved: The company that provides the cameras that capture speeders in Buffalo's School Zone Safety Program says the program is successful in increasing compliance. But it's not enough to change the minds of some Buffalo Common Council members and residents who want to get rid of the speed camera enforcement. Read more
Family, friends and fellow state troopers prepare to say goodbye to Joseph Gallagher: More than three years ago on Long Island, New York State Trooper Joseph Gallagher was struck by a car driven by a man who was distracted by texting on his phone. Today, he will be laid to rest in his hometown. Read more 
---
WEATHER
A warm Wednesday: A mix of sun and clouds with a slight chance for showers. Highs near 70. Read more
---
FOOD & DRINK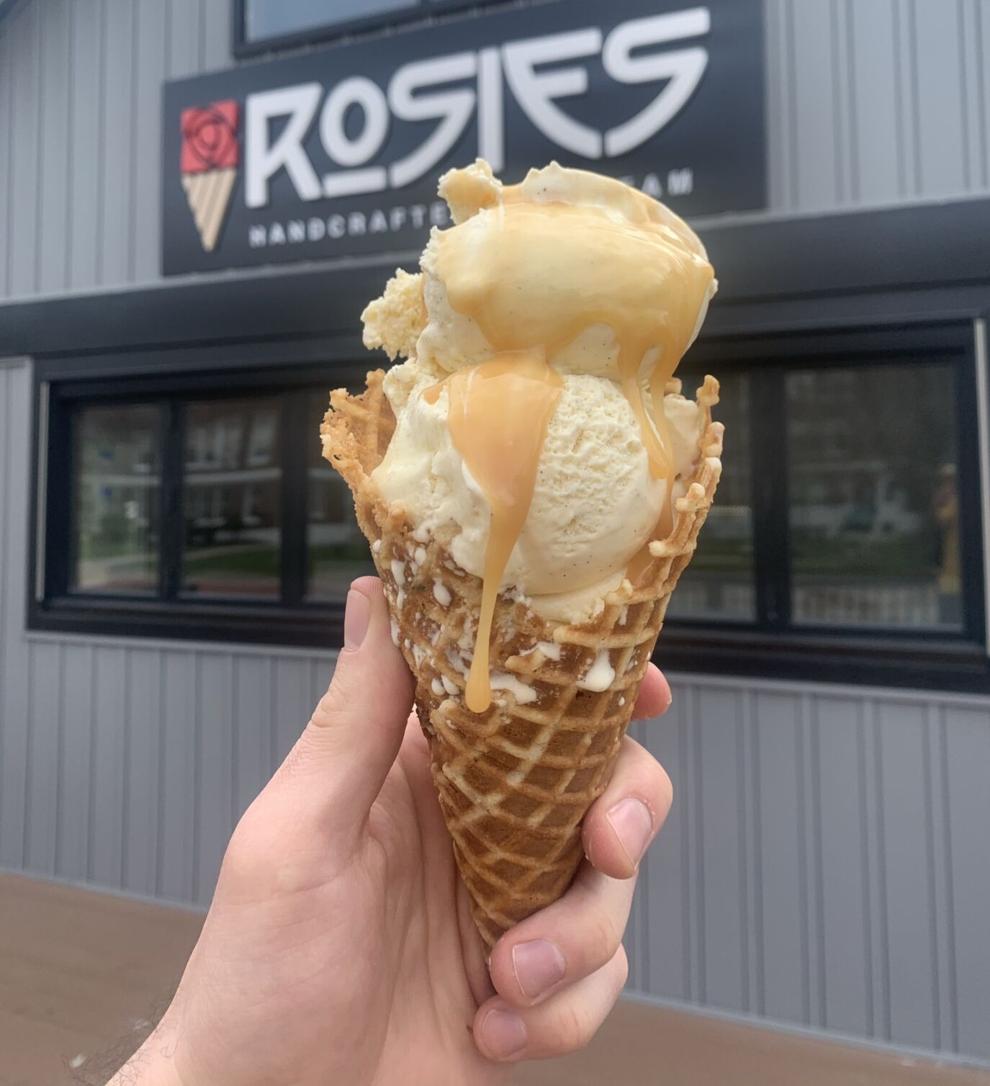 Nostalgia with a housemade twist: Rosie's ice cream shop set to debut: Deacon and Cassie Tasker will realize their dream of opening an ice cream stand in East Aurora on Thursday, scooping their own housemade flavors – such as honey lavender and Bada Bing Bada Bourbon – and doling out gourmet ice cream sandwiches and freshly made waffle cones. Read more
---
BILLS
NFL draft preview: Bills and running back? Let the arguments begin: Whether the Buffalo Bills should take a running back in the first round of the NFL draft is the hottest predraft argument in town. The Bills' offense could use a home-run hitting speedster in the backfield to become even more sensational. What team couldn't? Read more
Taron Johnson gets biggest Bills bump in NFL performance bonus system: Johnson, of course, made two of the biggest plays of the Bills' season when he returned interceptions for touchdowns against Pittsburgh and Baltimore. Read more
---
SABRES
The Wraparound: Sabres extend point streak to five games by squeezing past Devils: Rasmus Dahlin and Casey Mittelstadt each collected two points and combined on the game-winning goal as the Buffalo Sabres held off the New Jersey Devils 5-3 on Tuesday in Prudential Center. Read more
Sabres Notebook: It's a family reunion as Tage Thompson watches brother make NHL debut: It was a brother act Tuesday night in New Jersey with quite a twist. Sabres winger Tage Thompson was going against Devils counterpart Tyce Thompson – and it was Tyce's NHL debut. Read more
---
WITH YOUR MORNING COFFEE
• Sometimes, a simple act of kindness is savored for years. Or even a lifetime. WKBW's Matt Bove looks back on an encounter a quarter century ago when a player for the Buffalo Bisons delighted a local boy who has autism. That player was Casey Candaele, who was recently named the Herd's new manager. 
• Talk about dishes that light up a room. A local chef has been teaching students the science of cooking by staging lively kitchen exercises that include making liquid nitrogen-chilled ice cream and Bananas Foster. Spectrum News Buffalo's Katherine Chloe Cahoon reports that it is all part of an effort by the Niagara Falls Culinary Institute to introduce high school students to a profession in cuisine. 
• Can we fix recycling? The question is raised in Buffalo Spree. Elizabeth Licata notes that the use of plastics continues to skyrocket. She interviews local experts about possible strategies for improving recycling efforts.
• What 13-mile-long waterway snakes from Lancaster to the City of Buffalo? If you guessed Scajaquada Creek, you get an "A" in local geography. In this blog post, Buffalo Niagara Waterkeeper Executive Director Jill Jedlicka recaps ongoing efforts to chart a more vibrant future for one of the state's most polluted and impaired waterways.