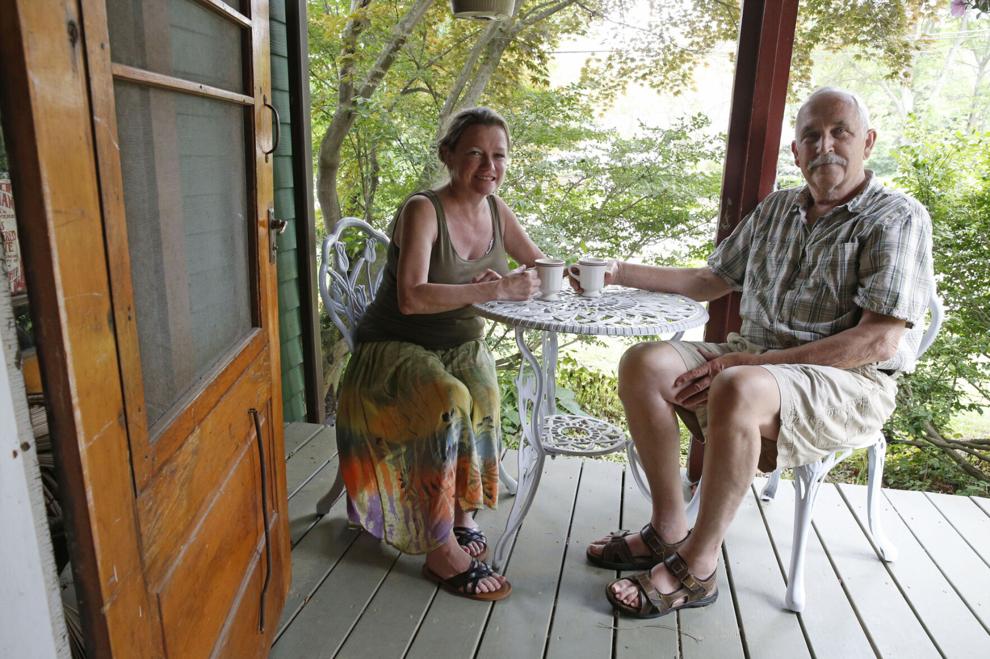 The newest Alzheimer's drug is coming to Western New York. What you should know
If the Alzheimer's drug conditionally approved this week was used by all 2 million Americans that might benefit from it, and the annual cost remained the $56,000 that drug-maker Biogen said it might, American insurers and taxpayers would be on the hook for $112 billion. 
This is just one of the challenges for aducanumab, the first FDA-approved drug proven to destroy amyloid plaque buildup in the brain, a telltale sign of Alzheimer's.
In some cases, it may reverse the course of the disease.
A $1 billion plant in Switzerland is ready to produce the drug for Western New York and the U.S. health care marketplace. But questions about its risks, cost and benefits have complicated the rollout.
"We are going to participate," said Dr. Kinga Szigeti, director of the University at Buffalo Alzheimer's Disease and Memory Disorders Center, "because I want to know if this drug works or doesn't work ... but I'm not going to push anybody to sell their house to get a drug that's not been proven to work."
---
How scientists are testing for Covid in the bowels of Erie County
Since the fall, scientists have been analyzing samples of wastewater taken from sewage treatment plants around Erie County to look for the fragments of the virus that causes Covid-19.
The latest scoop on the poop is great news: For the first time since the testing began, the level of virus fragments is so low that, in many cases, it's virtually undetectable.
"It's still there, but in such lower amounts that we can't find it," said Dr. Ian Bradley, assistant professor at the University at Buffalo's Department of Civil, Structural and Environmental Engineering.
In September, the Erie County Health Department began working with UB engineers and the Town of Amherst, the Buffalo Sewer Authority and the Town of Tonawanda on the sewage testing program. Twice a week, samples of wastewater from 10 treatment facilities are collected and analyzed. The samples are tested using essentially the same technology as the PCR nasal swab testing method used on individuals.
The low levels in the sewer water seen lately mirror what public health officials have been seeing locally, statewide and nationwide as the number of people testing positive for Covid-19 and people hospitalized and dying from the virus have been plummeting.
---
MORE COVID-19 COVERAGE 
Poloncarz's emergency spending policies terminated as Covid-19 crisis wanes: The Erie County Legislature has unanimously voted to terminate the sweeping emergency spending authority it handed to County Executive Mark Poloncarz a year ago. Read more
Experts say Canadian politics stands in the way of border reopening: Anger continued to mount Thursday about Canada's refusal to open its land border to more Americans, but panelists at a discussion on the issue said Canadian politics appears to be standing in the way of reopening the border. Read more
---
WHAT WE'RE TALKING ABOUT
Nik Wallenda to walk high wire at D'Youville College next week: The daredevil will return to Western New York to walk the high wire as part of D'Youville's unveiling of a new health care hub on its West Side campus. Read more 
Bill seeking move of Amigone's Tonawanda crematory OK'd by lawmakers: The State Legislature has approved a bill that would allow Amigone Funeral Home to shift its crematory from 2600 Sheridan Drive to a nonresidential section of the Town of Tonawanda approved by town officials. Read more
Rich Newberg's 'Buffalo' special to be repeated on June 19: The hourlong special, "The Buffalo Story: History Happens Here" will be repeated at 7 p.m. on June 19 on WIVB's sister station WNLO, also known as CW 23. Read more
Photos: Solar eclipse sunrise at Hoyt Lake: Early risers on Thursday were treated with a partial solar eclipse. Check out Derek Gee's photos from Delaware Park's Hoyt Lake, a favorite sunrise spot for local residents. View gallery
---
Bill that aims to counter China could also boost WNY
Much has been made of the possibility that Western New York could become home to a new federally funded "tech hub" under a sprawling bill pushed to passage this week by Senate Majority Leader Charles Schumer, a New York Democrat.
But the bill's goals are much larger than that. The U.S. Innovation and Competition Act aims to counter China's growing economic power while bolstering tech industries across the U.S.
And the measure could benefit Western New York in numerous ways beyond the tech hub.
It could supercharge research funding at the University at Buffalo and spur commercial offshoots of that research.
It could help bring a new chunk of the superconductor industry to the region.
And to hear the experts and Schumer tell it, the bill could finally end the unfair trade advantages that China enjoys, which have cost Buffalo jobs for decades.
---
FOOD & DRINK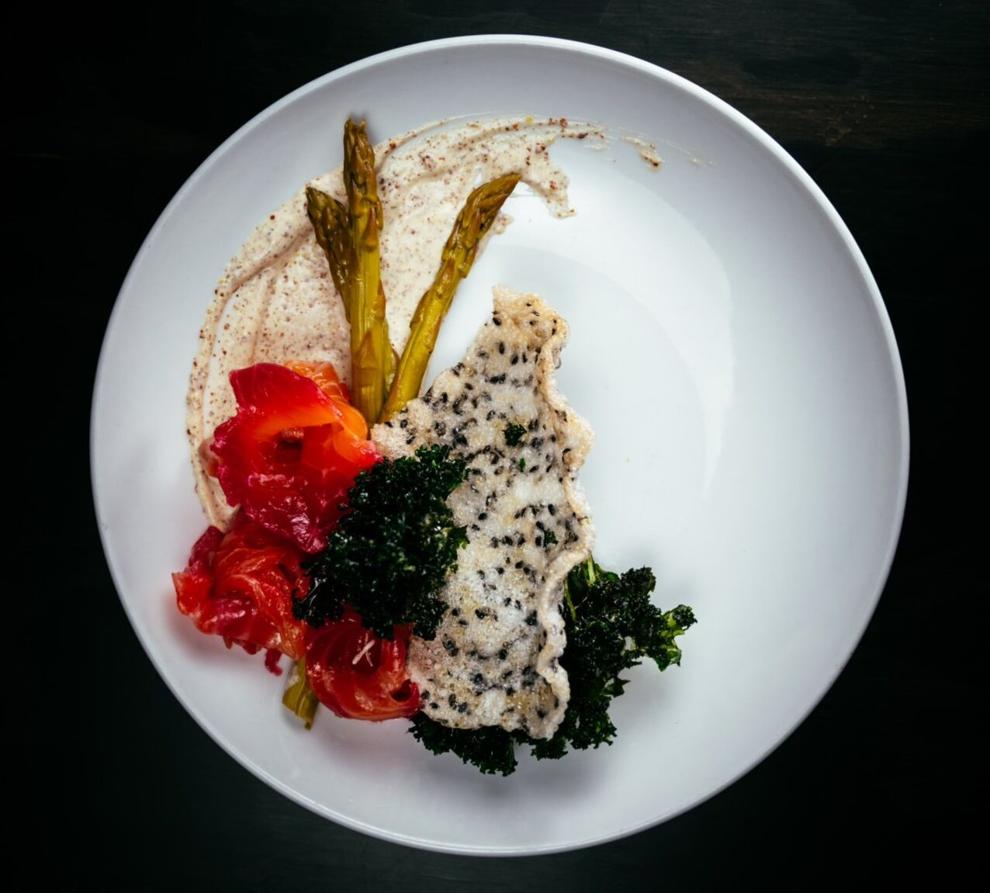 Black Iron Bystro plans move to Kenmore to further dinner club concept: Owner-chef Bryan Mecozzi has pulled off a popular "dinner club" on Fridays and Saturdays at his restaurant in Blasdell, solidifying his faith in the format for a move to Delaware Avenue in Kenmore later this year. Read more
---
HEALTH & WELLNESS
NY Project Hope designed to help deal with pandemic mental health fallout: Nearly 70% of adults in New York State have been vaccinated against Covid-19 as businesses, schools and nursing homes have reopened across Western New York in recent weeks. Despite the successes, fallout from the global pandemic lingers, including the stresses it wrought. This is where NY Project Hope comes in. Read more
---
BILLS
Bills to face Detroit, Chicago and Green Bay in NFL preseason: The Buffalo Bills will open the preseason at 7 p.m. Aug. 13 at Detroit, followed by a game at 1 p.m. Aug. 21 at Chicago. They close the preseason at home against the Green Bay Packers at Highmark Stadium at 1 p.m. on Aug. 28. Read more
Bills GM Brandon Beane wins Jack Horrigan Award for dealings with media: The Pro Football Writers of America had previously awarded Beane as the NFL Executive of the Year. Read more
---
WITH YOUR MORNING COFFEE
• "Even in 2021, summer means festival season," The News' Toni Ruberto and Amy Yakawiak report. Even though we'll miss some of our favorites, there are still nearly 30 festivals happening in the coming months. Check Gusto's Festival Guide 2021.
• Ten years have passed since the nation's eyes were riveted on our region following the suicide of 14-year-old Williamsville resident Jamey Rodemeyer, WKBW's Ed Drantch reports. Since that time, the boy's parents say they've learned a lot about themselves and the importance of supporting LGBTQ children.
• If you consider yourself an "adrenaline junkie," this post on NYup.com suggests activities that are sure to get your blood pumping. The first suggestion is an adventure I've often dreamed of pursuing: skydiving (emphasis on "dreamed"). If jumping out of planes is too much of a rush for you, the article suggests ziplining at Buffalo RiverWorks. 
Have a wonderful weekend. 
---