COMPILED BY BEN TSUJIMOTO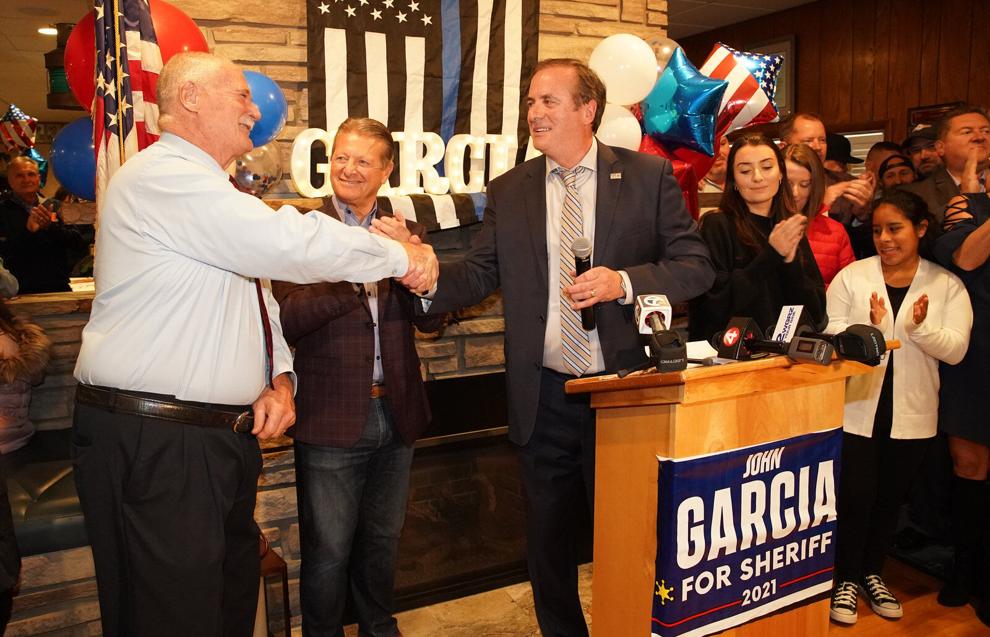 New Erie County sheriff keeps former Sheriff Timothy Howard on as clerk
During his campaign, John C. Garcia promised a new approach to make the Erie County Sheriff's Office a modern law enforcement agency. But as sheriff, Garcia has given a job to the controversial former sheriff who endorsed his candidacy, Timothy B. Howard.
Howard says he's a clerk who helps conduct background checks on pistol-permit applicants, a $46,000-a-year post. But Garcia explains he really needs Howard's knowledge about ongoing pacts with state and federal agencies so Garcia can complete his top-to-bottom review of the operation. Garcia expects Howard to leave the payroll in three to six months.
---
MORE COVID-19 COVERAGE
New York turning a corner in winter surge on positive Covid-19 cases, Hochul says: The seven-day average of cases declined from 90,000 statewide a week ago to 49,027 cases on Thursday, said Gov. Kathy Hochul. "You heard it here first. I've been waiting to say that, turning the corner," she said Friday at the University at Albany. Read more
New York wants you to know what to do if you get Covid-19: New York State issued new guidelines on isolation and quarantining when exposed to or testing positive for Covid-19. Don't expect a phone call telling you what to do, it's up to you, now, writes The News' Barbara O'Brien. Read more
---
WHAT WE'RE TALKING ABOUT
Chautauqua County family devastated by fatal fire finds solace in heroism of 12-year-old: A 12-year-old girl and her 7-year-old little brother from Chautauqua County are fighting for their lives in the burn unit at a Pittsburgh hospital after a fire tore through their home in the middle of the night this week. Their youngest brother, Watson, just weeks shy of his second birthday, did not survive. But from what the children's family is piecing together, it was not for lack of trying – and the toll could have been even worse, writes Maki Becker. Read more
As Belstadt goes to prison in Steingasser slaying, defense tees up an appeal: Joseph H. Belstadt and his attorney continued to protest his innocence as he was sentenced Friday to 25 years to life in state prison for the September 1993 strangulation murder of Mandy Steingasser, 17, of North Tonawanda. Belstadt wasn't arrested until 2018, after newly processed forensic evidence pointed to his involvement. Niagara County District Attorney Brian D. Seaman predicted the case will be upheld on appeal. Read more
Sean Kirst: The Blue Lights of Auburn – a sign of the times at Bills stadium: For decades, thousands of Buffalo Bills and Bills fans could see a sign behind the opposing team's bench that read, "The Blue Lights – Auburn N.Y. – Go Bills." It turns out that game-day institution was not about beer or a tavern or what you might expect: Instead, it represented a longtime wedding band, whose drummer – now a great-grandfather – still comes to games and will be in the stands for the New England showdown. Read more
Appellate Court temporarily stays demolition of Great Northern: Justice Tracey Bannister of the Appellate Division granted a temporary restraining order to the Campaign for Greater Buffalo History, Architecture & Culture to prevent the structure's owner, Archer Daniels Midland, from tearing down the wind-damaged grain elevator, reports Mark Sommer. Read more
Woman gets state prison sentence over fatal stabbing she said followed domestic abuse: A Buffalo woman who fatally stabbed her boyfriend in July 2019 and whose defense attorney argued should receive a shorter sentence because of domestic abuse she suffered was sentenced Friday to 10 years in prison. Nateonna Roland asked the judge for mercy, and the judge said he thought he had granted it. Read more
---
WEATHER
Don Paul: Saturday's frigid game likely will be followed by snow Sunday night, Monday: "A 7 a.m. Saturday morning low with a 13-mph breeze gives a wind chill value of minus-16 degrees. Why anyone would tailgate at 7 a.m. for an evening game in those conditions is a topic better suited for a psychologist, so I'll leave that alone," writes Paul, who then elaborates on Saturday's forecast and the approaching storm. Read more
---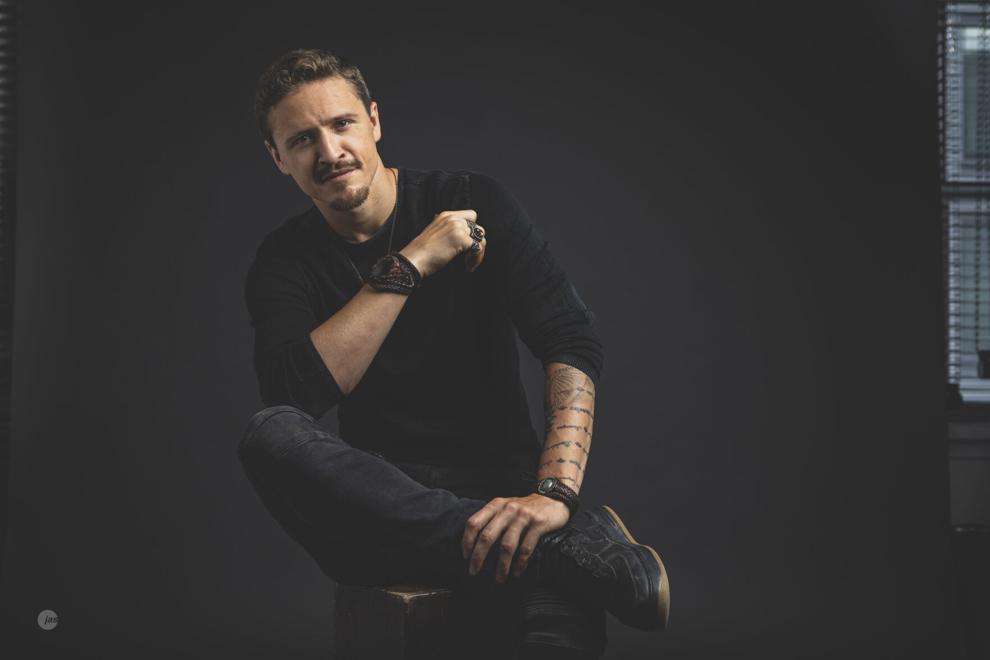 GUSTO
West Seneca native follows his calling as stuntman, storyteller and filmmaker: Ryan Monolopolus was so inspired by seeing "Spider-Man" as a kid that it set him on a path to be in the movie and television industry where he is now a filmmaker, writer and stuntman. His latest project has taken him full circle: he's part of the stunt team on "Spider-Man: No Way Home," writes Toni Ruberto. Read more
---
BILLS
What's fueled Stefon Diggs' record-setting start to his Bills career: In exploring what has made Stefon Diggs so effective, trust is the word that came up more than any other, Jay Skurski writes. It's clear Josh Allen has it in his receiver, and perhaps just as importantly, Diggs has it in his quarterback. Read more
Scouting Report: Bills' resurgent run game gives Patriots something else to think about: Who will have the advantage when the Buffalo Bills take on the New England Patriots tonight at Highmark Stadium? Jay Skurski breaks it down ... Read more
---
SABRES
Aaron Dell delivers big hit, even bigger win for Sabres in return to the crease: Appearing in his eighth game of the season for Buffalo, Dell helped the Sabres snap a six-game skid with 29 saves to beat the Predators 4-1 and earn his first NHL win of the season. He provided hope for the club after it lost two goalies to injury in its previous game – Ukko-Pekka Luukkonen and Malcolm Subban – and likely earned another start when the Sabres play the Red Wings in Detroit tonight at 7 p.m. Read more
---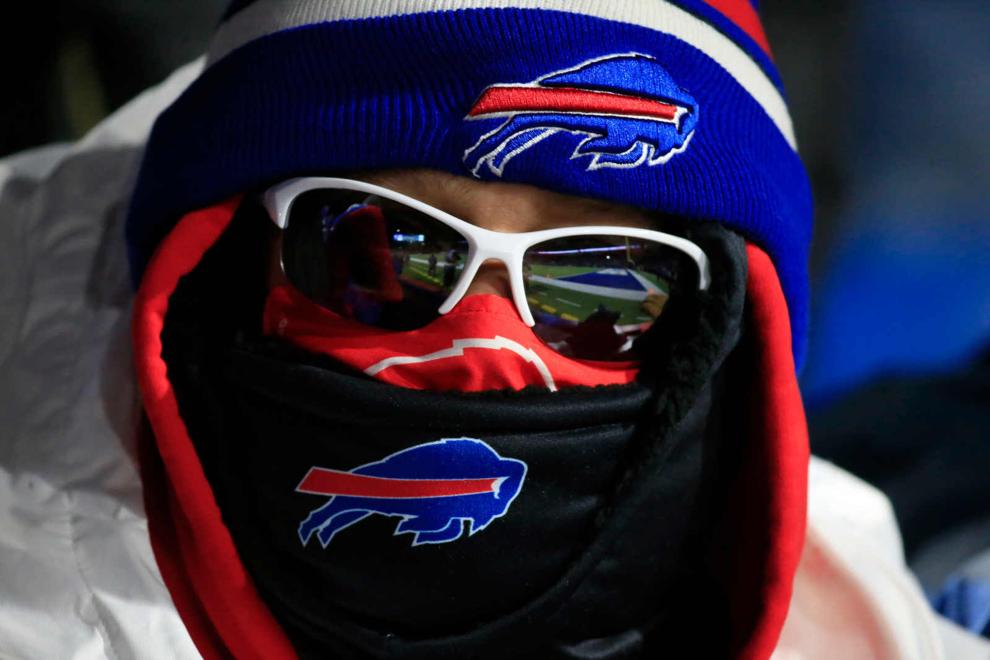 WITH YOUR MORNING COFFEE
• How should people brave single-digit – if not subzero – temperatures? Ahead of Saturday night's Bills playoff game against New England, the "lighter side of The News" considers a few of the proposed options: plastic bags on your feet, a barefoot approach or taking Viagra.
• Where could Saturday's Bills game rank among the coldest home games in team history? WGRZ reports that the Bills-Raiders divisional playoff clash in 1994, which Buffalo won 29-23, dropped as low as zero degrees with a wind chill plummeting to roughly -20 degrees.
• For fans bundling up to attend Bills-Patriots, Delaware North has concocted a few special foods for the concession stands, WIVB reports. Chef Stephen Foreman detailed the offerings to Jordan Norkus and Dave Greber.
• Penn Dixie Fossil Park & Nature Reserve has been chosen as a charter member of a new state geological trail, reports Buffalo Rising. The Blasdell destination joins Letchworth, Watkins Glen and several others designated in the state assembly bill signed by Gov. Kathy Hochul.