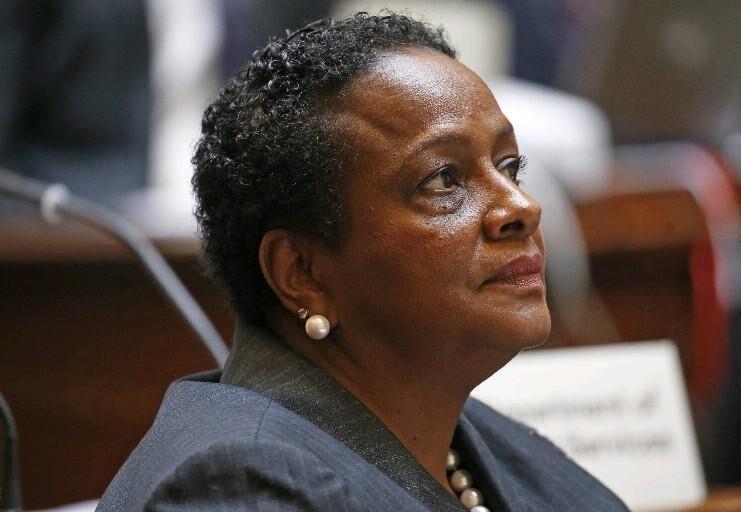 In fight for equality, McDuffie not exiting the stage, just changing roles
After more than two decades fighting inequality as head of the Buffalo Urban League, Brenda McDuffie finally sees a real community commitment in the form of the Greater Buffalo Racial Equity Roundtable.
The multiracial group of 38 civic, business and political leaders has tallied the costs of the racial gaps in education, employment, income and other sectors and the dividends the region could reap by eliminating those disparities.
And though recently retired as president and CEO of the Urban League, she makes it clear she is not retiring from the fight. With racial incidents on Hertel Avenue and at a Tonawanda mini mart illustrating the work still to be done, she continues to confront inequity as part of the roundtable and in other roles. She plans to remain an active part of the effort to improve a region she says earns only a "C" when it comes to racial progress.
---

More than $1,500 in gift cards. Multiple chances to win!
Don't miss your chance to shop, eat and experience the best of Western New York, including Fattey Beer Co., Excuria Salon, Tom's Restaurant, Buffalo Place Downtown Country Market and more.
---
MORE COVID-19 COVERAGE
Coping when college finds you learning from home, instead of on campus: Instead of moving to campus, Lia Lamonica, a University of Pittsburgh freshman, opted to take her fall classes online from her Amherst home. She describes some of the things she has done to make the experience feel a little bit more like college, and less like high school. Read more
Canada border to be shut through Oct. 21, if not longer: The decision to continue closing the border to nonessential travel will be extended to Oct. 21, CBC and Reuters Canada reported Wednesday. Reuters reported that the Canadian government is likely to extend the closure at least until after the U.S. Thanksgiving holiday in late November. Read more
New York's positive coronavirus test rate back below 1%, WNY remains above: After reaching a positive test rate above 1% for the first time in 38 days on Monday, New York State's test rate for Tuesday dropped to 0.87%. Western New York's rate, however, remained above 1% at 1.1%, marking nearly a month that the region's daily rate has been higher than 1%. Read more
---
WHAT WE'RE TALKING ABOUT
Michael Caputo takes 60-day leave of absence: Embattled Health and Human Services spokesman Michael R. Caputo of East Aurora will take a 60-day leave of absence from the agency, the department said in a statement on Wednesday. This comes after Caputo made inflammatory comments during a Facebook Live appearance Sunday when he accused government scientists of taking part in a "resistance" to undermine President Trump. Read more
Russell's partners say they 'never took a dime from nobody,' despite settlement: Last month, a judge approved a $648,000 settlement to end a lawsuit filed in 2016 that accused Russell's Steaks, Chops & More, along with partners Mark Jerge, Russell Salvatore and his grandson Robert Bingel, of wrongdoings, including failing to provide servers the full minimum wage, proper notice of tip credit and accurate wage statements from 2010 through 2016. Despite this, Salvatore and Jerge deny stealing a penny from their employees. Read more
Teachers union sues Cuomo over budget actions: The New York State United Teachers union says Gov. Andrew M. Cuomo is violating the state constitution by reducing hundreds of millions of dollars so far in state aid to New York's 700 public school districts. It filed a lawsuit in State Supreme Court to halt the reductions that, the union maintains, Cuomo cannot do without express approval from the Legislature. Read more
News organizations granted role in lawsuit over police disciplinary records: A legal fight over public disclosure of some police disciplinary records took a step forward Wednesday when a judge decided what other groups could become parties to or participate in the case. Read more
---
WEATHER
Don Paul: Catastrophic wildfires and the warming climate: It is generally settled science defining the warming climate as playing an important role in the spread and intensity of wildfires. The controversies begin when exploring the extent to which the changing climate is responsible, writes Don Paul. Read more
---
BILLS
Column: News photographer shares 'weird' experience of empty Bills opener: "I have seen a lot of football, but nothing prepared me for Sunday's game," Buffalo News photographer James P. McCoy wrote. "Covid-19 has changed everything about the coverage of NFL games, including the photography." Read more
Bills Notebook: Jordan Poyer focuses on 1/11th as he starts season in strong form: How far down on the list is Jordan Poyer when it comes to the most recognizable Bills to those outside of Western New York? He's probably on the back side of the top 10. Sunday, his "instincts and timing were in midseason form," Mark Gaughan writes. Read more
---
SABRES
Sabres acquire center Eric Staal from Minnesota for Marcus Johansson: Kevyn Adams did not wait until the start of free agency next month to make his first big splash as general manager of the Buffalo Sabres. Read more
---
WITH YOUR MORNING COFFEE
• After suffering serious injuries during a car accident in January 2019, two Buffalo wrestlers finally made their All Elite Wrestling debut. WKBW reports that Daniel Garcia and Kevin Blackwood, known as the "Buffalo Brothers," entered the ring Tuesday during AEW's "Dark" episode (which has close to 250,000 streams on YouTube) in a tag team match against fellow Western New York wrestlers "The Butcher and The Blade" Andy Williams and Braxton Sutter. The duo has come a long way since they crashed after hitting a patch of black ice, after which the Western New York community raised more than $12,000 to help fund their recovery. 
• If you were lucky, perhaps you caught a glimpse of last night's hazy sun, which looked straight out of the planet Tatooine from Star Wars. Check out this collection of pictures from News photographers of Tuesday's fiery red sun, which was caused by the historic wildfires blazing throughout the West Coast. 
• As the years go on, World War II vets are becoming harder and harder to come by. As a follow-up to the channel's efforts earlier this year to chronicle local WWII veterans, WGRZ's Pete Gallivan spoke to Alex Gabrysza, who told the reporter about his experience aboard the USS Missouri and watching the Japanese surrender.
---
Be the first to know
Get local news delivered to your inbox!