COMPILED BY BEN TSUJIMOTO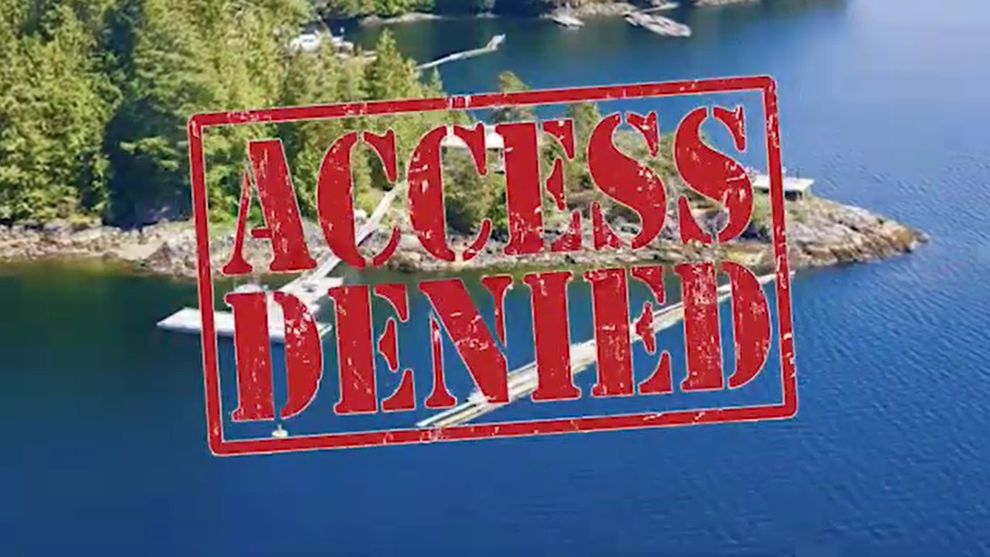 'It's separated two societies': Ad pushes to open U.S.-Canadian border
Not much of anything has worked to pressure U.S. President Joe Biden and Canadian Prime Minister Justin Trudeau to reopen the border between the two countries – but a retired magazine publisher from Florida thinks a television ad might do the trick.
John Adams, who has a home on Canada's Vancouver Island, has purchased ads on several Buffalo television stations. He said Buffalo is the perfect place to press Trudeau and Biden to open the border. Adams cited political pressure to do so from Rep. Brian Higgins, a Buffalo Democrat, as well as Senate Majority Leader Charles E. Schumer.
"I get the sense that Buffalo is kind of the epicenter of where all the activity is going on" regarding the border closure, Adams said.
---
"Installing a tile backsplash may seem like an intimidating task to take on, but I'm here to tell you that if I can do it six months pregnant, you can do it too!" – Jackie Hausler of haus2home shares tips and steps for a DIY kitchen backsplash. Check out the latest installment of Project Renew >>
Sponsored by Valu Home Centers
---
MORE COVID-19, REOPENING COVERAGE
What will the CDC's new mask rules mean for Western New York?: When the CDC advised fully vaccinated Americans Thursday that they no longer were required to wear masks or social distance in indoor and outdoor settings, many New Yorkers wondered how that statement applied to their own lives. That depends largely on Gov. Andrew M. Cuomo, who said nothing about the announcement Friday and on Thursday offered only that the new guidance was under review. Several News staffers touch on pressing questions that affect Western New Yorkers who might visit restaurants or attend schools. Read more
Court bid fails to pry Covid-19 contact tracing data from New York: After losing a court ruling last week, attorney Steven M. Cohen said it is clear the state won't reveal even the summary data that would show how the novel coronavirus has spread in the state. Cohen did not seek personally identifiable data that would reveal who provided information to contact tracers, but sought only the kind of overall data that Gov. Cuomo showed during a press briefing in December. Read more
Many middle, high school students to return full time as Erie County risk level drops: Starting Monday, Erie County students in middle school and high school will be required to maintain only 3 feet of social distance in their classes, rather than 6, meaning that schools will be able to fit more students into each classroom. The return stems from improvements in Covid-19 metrics in WNY; weekly case totals have dropped below 100 per 100,000 residents. Read more
---
WHAT WE'RE TALKING ABOUT
43North staffs up with revived competition in sight: Re-pat Kevin Siskar will play a featured role in trying to bring more startups to town. He has joined 43North as vice president of portfolio and selection, one of several new additions to 43North's team. The organization plans to host its business plan competition later this year, after a one-year hiatus. Read more
2021 school elections: Who's running and how taxes could change in your district: Voters across New York will vote Tuesday to consider school budget proposals and candidates for their school boards. The News' Barbara O'Brien examines the situations in 38 districts in Erie and Niagara counties; 16 of them feature contested school board races. Read more
Federal aid funds completion of taxiway rehab at Niagara Falls airport: Rep. Brian Higgins said late Thursday that more than $5.5 million in federal funds has been allocated for the project, which includes rehabilitating or reconstructing more than 6,100 feet of pavement on Taxiway D, which is one of 13 taxiways at the airport. Read more
PUSH Buffalo's West Side housing project set to start after financing completed: After more than three years of planning – and months of discussions with neighborhood residents and city planners – PUSH Buffalo is ready to start construction later this year on a multifamily housing project that will bring another 49 units of affordable rental units to Buffalo's West Side. Read more
State names 10 Niagara Falls projects to be funded under $10 million grant: A boutique hotel, multi-use buildings and a Niagara University facility are among the projects approved by the state Friday for funding with a $10 million grant for use on Niagara Falls' Main Street. Other projects in the makeover include completion of public spaces at the Public Safety Building and the Amtrak station, and turning the Falls' iconic DiCamillo's Bakery into a public attraction. Read more
---
WEATHER
Don Paul: A quiet forecast ahead: Saturday's mostly sunny sky will produce a higher UV index than during Sunday, when sunshine will be limited. If you've forgotten, mid-May UV is very potent. There will be some clouds with a chance for an isolated late Saturday shower in Allegany County, in the far southeast corner of Western New York. Read more
---
FOOD & DRINK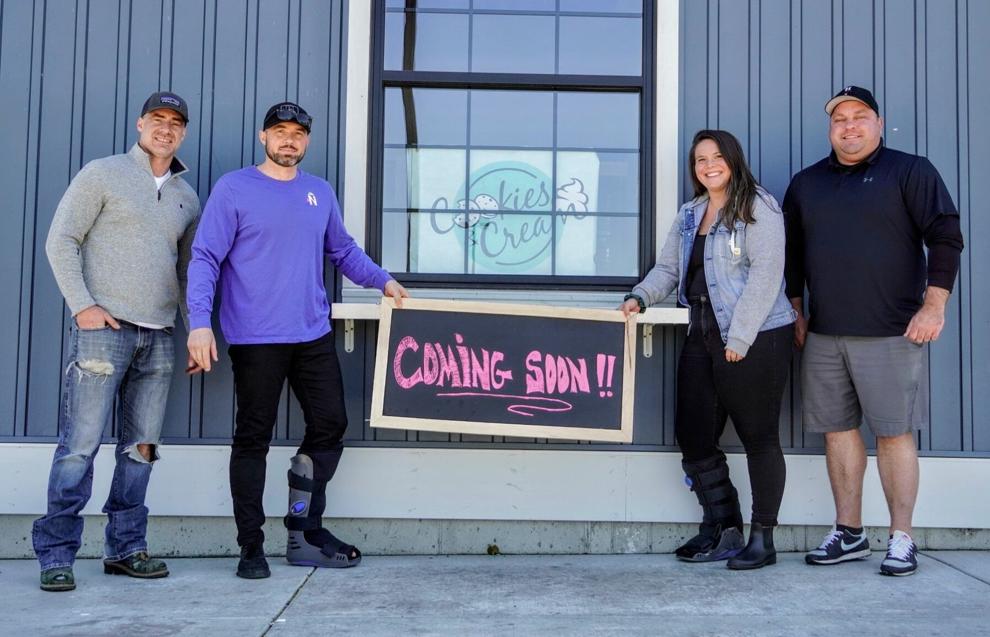 Cookies & Cream announces new seasonal location at Charlie's Boat Yard in Outer Harbor: Hook & Ladder Development has taken another leap with Cookies & Cream, which opened its first location on Seneca Street last spring. The three partners and General Manager Vanessa Suarez have announced a seasonal ice cream stand at Charlie's Boat Yard at the Small Boat Harbor, expected to open just after Memorial Day. Read more
New small-plate restaurant Lago 210 augments waterfront options on Lake Erie: Audrey Zybala just wanted good seafood and a view of the water to celebrate her birthday, and when she couldn't find something that would suffice, the owner of Sweet Pea Bakery decided to do it herself. Lago 210 is the final product, a restaurant geared toward decadent small plates with smartly sourced ingredients and a tremendous view of the sunset. Read more
---
POLITICS
North Country's Stefanik rises in GOP leadership: Rep. Elise Stefanik of New York's North Country was elected as chair of the House Republican Conference on Friday, putting a supporter of Donald Trump in the leadership position that Rep. Liz Cheney of Wyoming – a Trump critic – was ousted from earlier this week. Read more
---
BILLS
Taking a closer look at the Bills' undrafted rookie prospects: Mark Gaughan profiles six players who could make noise with a strong rookie minicamp, including two physical cornerbacks who fit the mold of what defensive coordinator Leslie Frazier prefers at the position. Read more
---
WITH YOUR MORNING COFFEE
• Should the Aquarium of Niagara's new octopus answer to Octavia, Bean or Squishy? The name is up for a public online vote, Thomas Prohaska reports, with a decision coming June 1.
• Take a slideshow tour of the Buffalo-area's public murals, ranging from the Goo Goo Dolls to the Freedom Wall to Harriet Tubman in Niagara Falls. The public art trend, pushed forward by Erie County, the Albright-Knox and scores of artists, has done well to join beauty and meaning.
• The public's assistance is requested in identifying a good Samaritan who stopped at the scene of an accident on Route 400 in West Seneca to treat a man bleeding from a severe laceration. 
---