COMPILED BY SHAWN CAMPBELL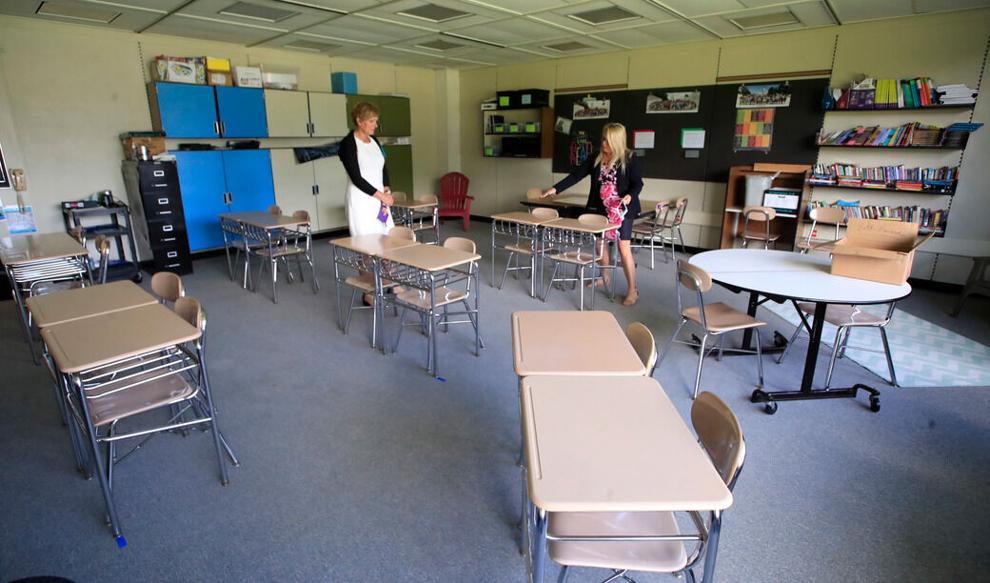 Reduction in social distancing recommendations brings students back to classroom
After more than a year of uncertainty and uneven learning from their dining rooms, bedrooms or part-time in school, thousands of Western New York children are taking a step toward normal with a return to four or five days a week in the classroom starting today.
Some have been going to school two or three days a week for in-person learning, others have been fully remote and have not set foot in schools since they shut down last March 16.
Getting to this point – this late in the school year – has not been easy, and the wait has left many students, parents and educators frustrated. Many are demanding in-person learning five days a week, and parents in four suburban school districts are suing to get their children in school buildings full time. Being out of school has left their children coping with anxiety and depression, and some students have given up on school, their parents say.
Schools got the go-ahead guidance from the New York State Health Department to seat students 3 feet from one another April 9, which was the green light they had been waiting for.
---
Get ready to Dig In, Buffalo! Shetice Jackson of Cake Crazy Bakery shows us how to make her famous 7 Up pound cake. Get the recipe >>
Sponsored by Dash's Markets
---
MORE COVID-19 COVERAGE
Lockport superintendent 'not comfortable' with board vote to increase in-person schooling: The Lockport City School District Board of Education voted 5-4 on Wednesday in favor of increasing in-person instruction in the elementary and intermediate grades, but the circumstances of the vote didn't convince Superintendent Michelle T. Bradley. The board is expected to take up the matter again Tuesday. Read more
The latest map and statistics: Covid-19 numbers from state and county departments of health, as well as new data from the New York Times' national Covid-19 tracking project. Read more
---
WHAT WE'RE TALKING ABOUT
Attorneys debate mental ability of accused molester to testify at Child Victims Act trial: Retired Kenmore-Tonawanda school teacher Arthur Werner, 87, is accused in a lawsuit of molesting 35 of his students. Questions have been raised about his mental competence, and a judge will decide whether Werner will be allowed to testify when the Child Victims Act case comes to trial. Read more
Discipline records shine light on Tonawanda police response to officer's off-duty crash: Three Town of Tonawanda police officers were briefly suspended without pay for "poor decisions" made while investigating a colleague's off-duty crash two years ago. Previously undisclosed disciplinary records, released to The Buffalo News as part of a public-records request, shed light on what the officers did that night and in the days afterward. Read more
Stories of honor: WWII vet Paul Woods persevered through racism at home and overseas: Woods earned three Bronze Stars and a Philippine Liberation Medal for his military service in the Pacific Theater. But those accomplishments still were not enough for the Black veteran to secure a seat on a bus headed to his home state of Alabama after the war. Read more
Healy-Case starts sheriff's race ad war by attacking 'socialist' mandates: "As sheriff, I'll never back down from defund the police radicals, or let deputies be used to shut down your business, stop families from gathering or enforcing Andrew Cuomo's unconstitutional mandates," Republican candidate Karen L. Healy-Case tells the camera. "I won't back down from criminals, and I won't back down from the socialist mob. I'll keep Erie County safe – and free." Read more
Town of Lockport is latest focus of solar opposition as farmer plans small project: Karl Kowalski of Slayton Settlement Road has agreed to lease 46 acres of his land to Renewable Properties of San Francisco for a 10-megawatt solar project. The town Planning Board held a public hearing Tuesday that drew about 75 people, almost all of them against it, according to Supervisor Mark C. Crocker. Read more
---
WEATHER
Sunny start to workweek: Today will be mostly sunny with a high in the lower 50s, according to WGRZ. Read more
---
FOOD & DRINK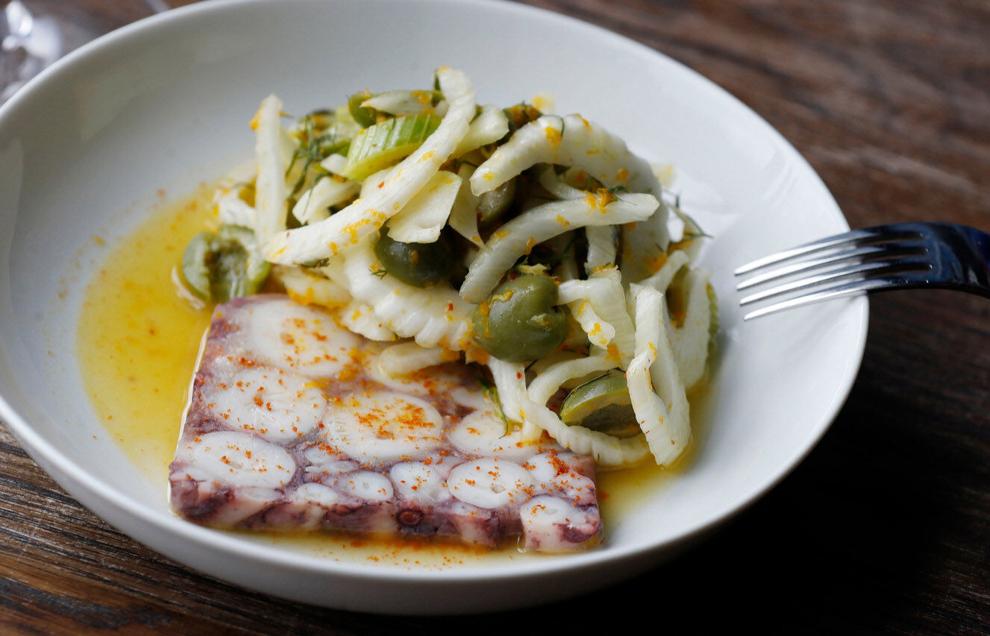 At The Little Club, celebrating the start of a new normal: Across the street from the Lombardo family's original fine-dining destination on Hertel Avenue, The Little Club "is literally a next-generation Italian restaurant," notes News Food Editor Andrew Galarneau. "Where Ristorante Lombardo offers plush surroundings and a battalion of uniformed servers, The Little Club centers its appeal on casual cool, a wine list that threatens to expand your horizons and a brief menu of beautiful dishes that present local vegetables with reverence." Read more
---
BILLS
Who is Bills' target in Round 1 of NFL draft? Making the cases for edge rusher, cornerback, running backs: News Bills Reporters Vic Carucci, Jay Skurski and Mark Gaughan square off on what position the Bills should target with their first-round pick, No. 30 overall, as the NFL draft begins Thursday. Read more
---
SABRES
The Wraparound: Sabres' comeback falls short after ugly first period at MSG: The Sabres have come closer to completing comebacks under interim coach Don Granato, but mistakes are magnified against a talented opponent fighting for playoff position in the season's final weeks. The New York Rangers used an empty net goal to stave off a comeback and deal the Sabres a 6-3 loss Sunday at Madison Square Garden. Read more
Observations: Mistakes on defense cost Sabres in loss to open road trip: "A more consistent showing on defense is one of several important steps this team must take to become a contender in 2021-22," writes Lance Lysowski. Read more
---
WITH YOUR MORNING COFFEE
• When it comes to history, there's no shortage of spots worth visiting throughout Upstate New York. NYup.com recommends these 20 sites, including Frank Lloyd Wright's Martin House Complex and the Michigan Street African American Heritage Corridor.
• Have you received a suspicious text message claiming to be from the United States Postal Service? It's a new scam Western New Yorkers are now encountering, WGRZ reports.
• Danielle Richter and Joanna Palma decided the pandemic was a good time to enter the hot chocolate bomb business. They quickly learned they could do more than sell treats. WIVB's Gabrielle Mediak shares how Buffalo Bitty Bombs is also giving back to the community.
• Henry Smistek can't hear the snap count, crowd noise, trash talk or anything typical to a high school football game. The Lancaster junior cornerback was born deaf. On the field, though, Smistek doesn't view that as a disadvantage. WKBW's Adam Unger shares Smistek's inspiring story.
---