COMPILED BY SHAWN CAMPBELL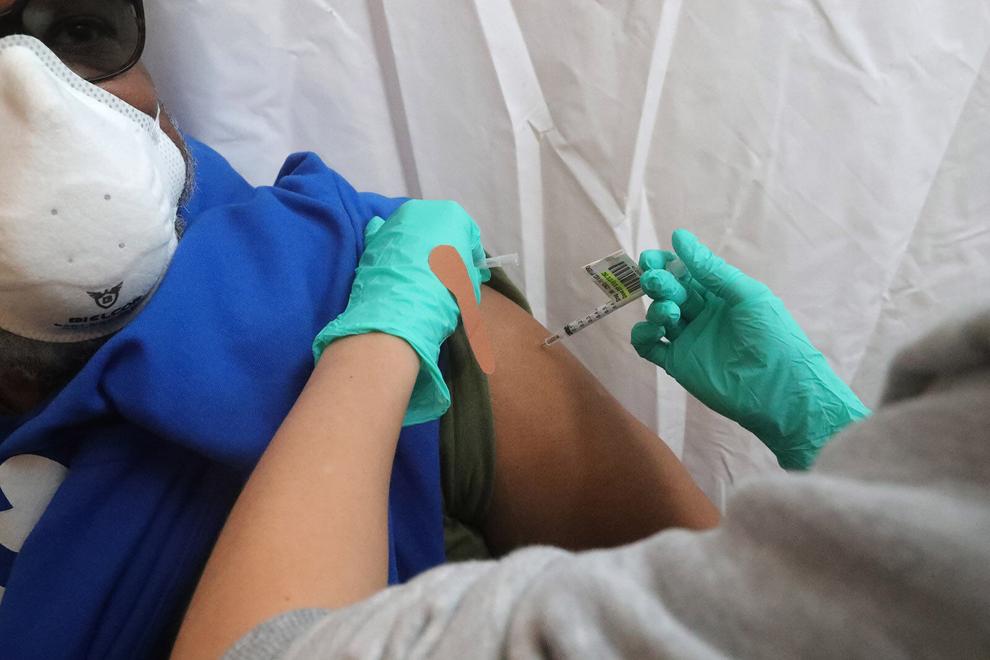 Fully vaccinated freedoms will drive pandemic's next chapter
The pandemic has happened in chapters – and it's time to start writing the next one.
One year ago this week was "The Onset," when we realized that our lives were going to be disrupted. Then "The Acceptance," sometime since last spring, when we grasped that the disruption would last. Next came "The (Brief) Relief" – for many, but not all – when numbers in New York went down last summer as we socialized in the fresh outdoor air. After that was "The Rebound" last fall, when Covid-19 numbers started spiking once more, lasting well into winter.
And now? Hospitalization numbers are dropping. Vaccinations are going up, and with a third vaccine approved and more doses on the way, it's likely that appointments will soon be easier to get. Restaurants, event spaces and entertainment centers are opening. All of these seem like good signs. But does that mean the next chapter is "The Return to Normal"?
We'll find out. It's going to be driven by the choices people make about getting vaccinated and by what they do after being vaccinated. In this week's "Pandemic Lessons," I break down the freedoms you can take once you're fully vaccinated. They are nuanced and imperfect at best, and like everything about this pandemic, force you to make choices about risk.
But this is certain: Don't toss your masks. Because this isn't yet "The End."
---
Are you a local educator? Now through June, The Buffalo News is offering free digital subscriptions to all educators in Western New York. Sign up here.
---
MORE COVID-19 COVERAGE
Buffalo to get $350 million in federal pandemic stimulus bill: Senate Majority Leader Charles E. Schumer said Sunday that the stimulus bill passed by the Senate a day earlier will bring $100 billion to New York State in one way or another – including $350 million to the City of Buffalo. Read more
Restaurants to expand capacity to 75% if Covid-19 rates continue to fall: Restaurants throughout much of the state will be allowed to increase their capacity from 50% to 75% as of March 19, Gov. Andrew M. Cuomo announced Sunday during a conference call with reporters. And local restaurant owners were thrilled. "It's certainly in the right direction," said Russell Salvatore. Read more
Pregnant? Considering a Covid-19 vaccine? Here's what you need to know: Women who are expecting, or planning on starting a family in the future, are deciding whether to receive the Covid-19 vaccine. Health experts offer guidance while urging them not to rely on rumors posted on social media for accurate information. Read more
---
WHAT WE'RE TALKING ABOUT
NY Senate majority leader calls on Cuomo to resign as fellow Dems ramp up criticism: Andrea Stewart-Cousins, one of the most powerful Democrats in New York, on Sunday called on the embattled governor to resign, a move that could prod other leaders of the party to urge Cuomo to leave office in the wake of dueling sexual harassment and Covid-19 nursing home scandals. Read more
Watch now: Video of Cheektowaga cop punching, tackling a supervisor: A number of off-duty Cheektowaga cops gathered in a Depew bar one night in January 2020. Around 11:30 p.m., Sgt. Garrett Slawatycki and Officer Sean Trapper stepped outside and quarreled. When the two couldn't clear the air outside the tavern, Trapper punched Slawatycki and hauled him to the ground, as a security video recorded the confrontation. Read more
Aid sought for families left homeless by Youngstown apartment fire: A fire gutted a four-unit townhouse building in Youngstown last week, leaving four families – a total of 19 people – homeless. Their friends have started online fundraising efforts for all of them. The cause of the blaze remains undetermined, the Youngstown fire chief said. No one was hurt in the fire, but the victims gave The News some graphic descriptions of their escape. Read more
---
WEATHER
An early spring? WGRZ says to expect a high in the 40s today before temperatures reach near 50 Tuesday and 60 Wednesday. Read more
---
FOOD & DRINK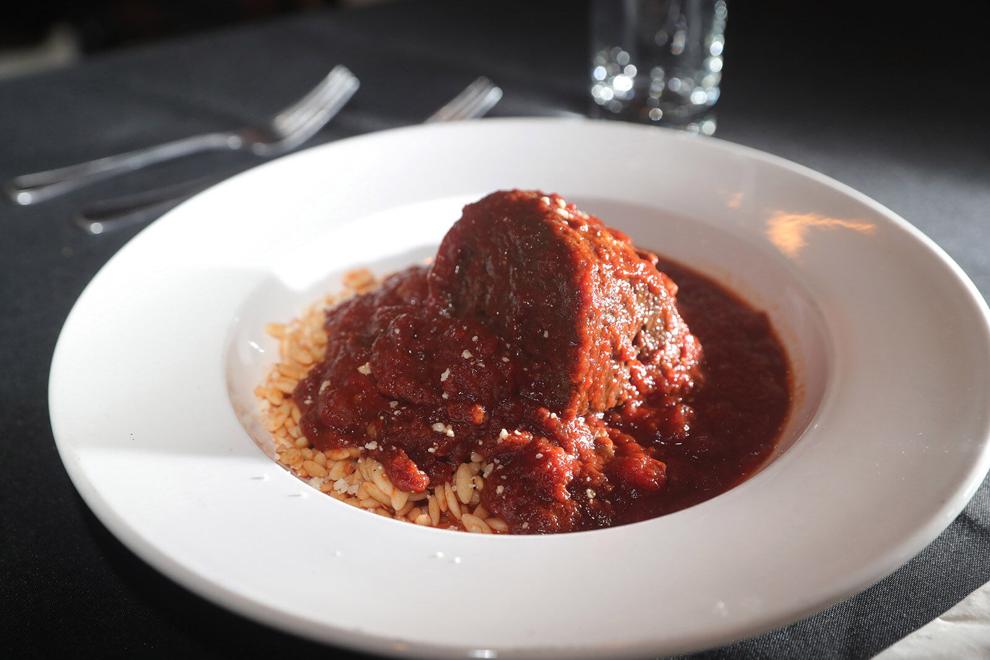 At Cipollina, urbane Italian American in village setting: "Cipollina is hidden behind Guy's Subs, a pizzeria and sub shop whose steak-in-the-grass on garlic roll has fed generations of Akronites," writes News Food Editor Andrew Galarneau. "Jerry Clementi took up his pans and pasta roller and got to work there in 2015. The robust red sauce, seafood and housemade pasta made downtown-caliber Italian American readily accessible in a more cornfield-adjacent setting." Read more
---
NEW BUFFALO
Mural planned for East Side church building will honor late Rep. John Lewis: Buffalo lawmakers and the Buffalo chapter of the NAACP on Sunday announced plans for a new mural in the Fillmore District to honor civil rights activist and former Rep. John Lewis on the 56th anniversary of Bloody Sunday. The mural, by Buffalo artist Edreys Wajed of Eat off Art, will be painted on the Soul Saving Revival Center. Read more
Jehovah's Witnesses seek city approval for renovations: The evangelical religious organization known for its door-to-door neighborhood proselytizing is planning an assortment of both exterior and interior improvements to its existing stone-and-frame building on Kensington Avenue, including a dramatic increase in parking spaces. But it needs permission from the Buffalo Planning Board first. Read more
---
BILLS
Salary-cap series: Middle-class free agents facing salary squeeze: It's not a good offseason to be a mid-tier veteran. In the first part of a series on the salary cap ahead of free agency, Mark Gaughan explains why. Read more
---
SABRES
Observations: Jeff Skinner's goal can't mask Sabres' mistakes in 5-2 loss: There were a few positive takeaways, however, and Lance Lysowski has those (and the negatives) in his observations from Uniondale. Read more
Wraparound: Anders Lee and Brock Nelson scored 62 seconds apart in the second period. Here are some other notes and news from the loss. Read more
---
WITH YOUR MORNING COFFEE
• Dyngus Day is fast approaching, and Step Out Buffalo raised the question: Who has the best pierogi in Buffalo and Western New York? Polish Nook in Niagara Falls drew the most recommendations. The other popular picks can be viewed in Step Out Buffalo's pierogi guide.
• Women's History Month is underway, and WGRZ shares some ways you can celebrate thanks to the Buffalo & Erie County Public Library. Among the offerings are three exhibits at the Central Library.
• Buffalo Rising's Newell Nussbaumer takes us inside the Buffalo History Museum to see the progress being made during the museum's restoration project. The museum's lower level is being restored to architect George Cary's original vision, with an expansive 4,400-square-foot gallery.
• Speaking of development, WIVB's Angelica Morrison offers a look at the roundhouse that will hold the Buffalo Heritage Carousel. The ride is scheduled to open Memorial Day at Canalside.
---