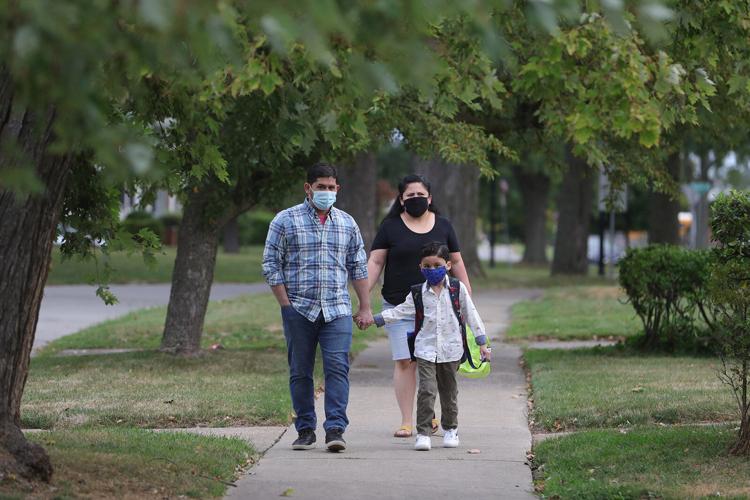 How did schools do on first day of classes?
In what was arguably the most anticipated reopening of a new school year, districts across the region started on Tuesday with fingers crossed.
Day One amid the backdrop of the Covid-19 pandemic went well for some schools – and not so good for others.
But even those schools that had a successful start couldn't help thinking about how long it might take before the virus shuts them down.
---

More than $1,500 in gift cards. Multiple chances to win!
Don't miss your chance to shop, eat and experience the best of Western New York, including Fattey Beer Co., Excuria Salon, Tom's Restaurant, Buffalo Place Downtown Country Market and more.
---
MORE COVID-19 COVERAGE
Williamsville Central parents want off the 'roller coaster:' Parents greeted the news of a new acting superintendent with some hope to regain the equilibrium in their district. "Please take our kids off this roller coaster," one parent tweeted in reply to the district's announcement that John McKenna was named acting superintendent after Scott Martzloff was put on leave. Read more
Cuomo on Covid: 'Better news for Western New York:' The region, which has had the highest daily positive test rate in the state for much of the last three weeks, had its lowest single-day rate over that same period for Monday's tests. Meanwhile, Gov. Andrew Cuomo announced that Ohio is back on New York State's travel quarantine list. Read more
Erie County adopts remote work policy for white-collar employees: Under a new agreement negotiated with the county's white-collar union, some CSEA employees may work from home through at least December. Read more
---
WHAT WE'RE TALKING ABOUT
Feds deny wrongdoing in explaining Trusted Traveler errors: Federal officials didn't tell the truth about New York's "Green Light Law" when they said it blocked them from vetting Trusted Traveler applicants from the state. But according to new court filings, those officials made those mistakes out of ignorance, not malice. Read more  
Actors play patients at new Daemen facility: Daemen College physician assistant students will get a front row seat in their field of choice thanks to a new facility at the school. The Center for Interprofessional Learning and Simulation is designed to look and feel like real medical and business offices, where students will meet with actors trained to mimic patient symptoms. Read more 
Blocher Homes project approved: A divisive, $31.5 million plan to convert a senior housing complex in Williamsville into mixed-income apartments narrowly received its final go-ahead. The village Planning Board on Tuesday approved the project's site plan by a 4-3 vote and granted a favorable architectural review by a 6-1 vote. Read more
If passed, Buffalo's duty to intervene law for police officers will be called 'Cariol's Law:' Cariol Holloman-Horne was fired from the city police force 14 years ago after an incident that she describes as stopping a fellow officer from using a chokehold on a handcuffed suspect. She has emerged as a vocal advocate for police reform in local protests. Read more
---
WEATHER
A summery September day: Today is expected to be partly cloudy with a high in the low 80s. Read more
---
FOOD & DRINK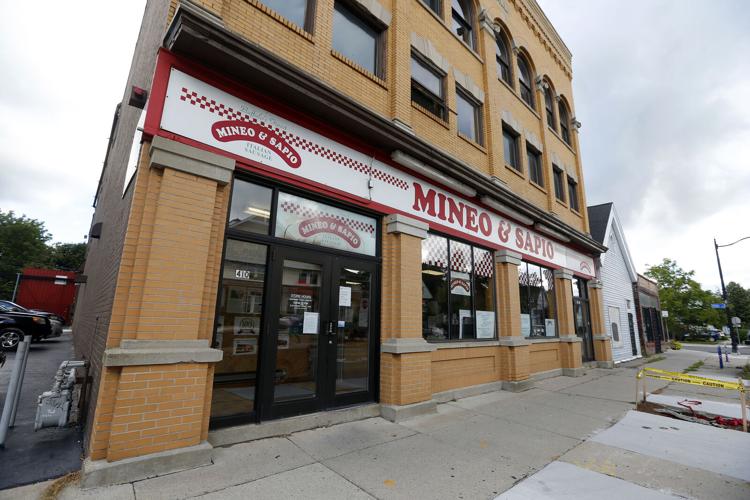 Customer loyalty, innovation keeps Mineo & Sapio going: Sausage used to be a neighborhood butcher product, until the forces of Big Sausage got into the game. For 100 years, Mineo & Sapio has figured out how to stay in business – by capturing the loyalty of its regular customers, and introducing healthier options like chicken sausage. Read more 
Tacos and Wheelies on Niagara Street: Toward the end of a summer to remember – or forget – young people have taken to the patio outside Taqueria Ranchos de la Delicias to down carne asada tortas and get an eyeful of motor-driven hot-dogging for dessert. It's a sometimes noisy, always tasty oasis on Niagara. Read more   
---
NEW BUFFALO
Five Star seeks new branch in South Buffalo; Sahlen's wants to expand: The bank plans to build a branch on a vacant parking lot at Seneca and Buffum streets. Also, Sahlen Packing Co., the region's homegrown hot dog maker, plans to build a $3 million addition to its main facility on Howard Street. Sahlen plans to make a "new and innovative product" in the new space, but the company did not elaborate on the product. Read more
---
BILLS
A guide to the 2020 Bills season: The highly anticipated – and highly unusual – 2020 Bills season starts Sunday. The News' sports staff takes a deep dive into the team, including commentary, analysis, staff predictions and much more. Read more
---
SABRES
Sabres' goaltending prospects face challenging development curve:  The Sabres finally have three promising prospects in the pipeline, but the next step is developing them into NHL-caliber goaltenders, a delicate process that requires time, coaching and smart decision-making. Read more
NHL: The league reportedly set dates for the entry draft and start of free agency. Read more
---
WITH YOUR MORNING COFFEE
• The pandemic's profound impact on two local border towns is attracting national attention. Politico's Lauren Gardner examines how Covid-19 has changed the way of life in Niagara Falls, N.Y., and Niagara Falls, Ont. She talked with the mayors of the two cities about how they grappled with the "tourist season that wasn't."
• In chaotic times, many people turn to nature for solace, reports WGRZ's Terry Belke. His 2 the Outdoors segment touches on the healing power of nature.
• The statewide president of the National Organization for Women tells WBFO's Marian Hetherly that efforts are underway to organize a local NOW chapter. "Any city that has no women on its city council must have a NOW chapter," says Sonia Ossorio. Buffalo's nine-member Common Council is currently all-male. The city had a NOW chapter years ago, and Ossorio says the time is right to start anew.  
• Artist Marc Chagall once described stained glass windows as "a transparent partition between my heart and the heart of the world." Trinity Episcopal Church on Delaware Avenue is home to renowned windows created by John La Farge and Louis Comfort Tiffany. Alleyway Theatre shares this video in which the Rev. Matt Lincoln gives a tour of the windows.
---