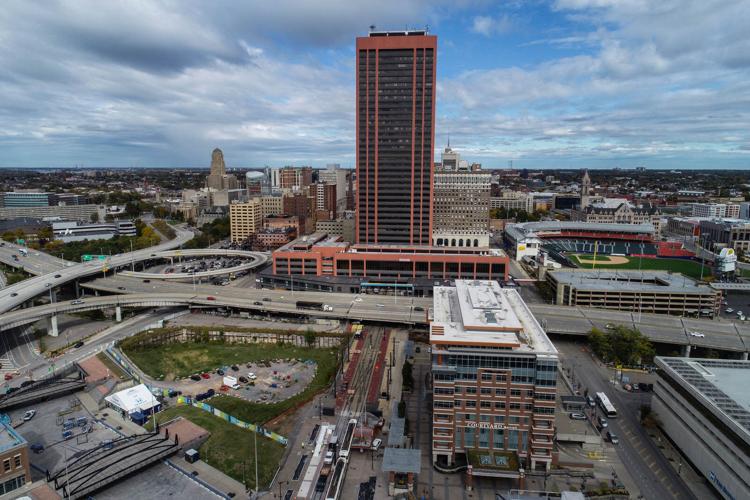 Covid relief, deductions and roads: How Biden's election could impact Western New York
Elections usually bring change, and the election that will elevate former Vice President Joe Biden to the presidency could impact the Buffalo area.
When it comes to a Covid-19 relief package, the stakes could not be higher for Buffalo, which is counting on $65 million in federal pandemic relief in its current budget. Similarly, New York State is hoping for federal aid to patch a $14.5 billion hole in its budget.
"There's still an opportunity for local aid, in my humble opinion, but maybe some small amount of state aid," said Rep. Tom Reed, a Corning Republican who co-chairs the House Problem Solvers Caucus. That bipartisan group has been pushing a $1.5 trillion relief package, with a third of it devoted to state and local aid.
Capitol Hill sources said any infrastructure deal is likely to be smaller than the $2 trillion one Biden has been advocating, given that Republicans are likely to return to a message of fiscal discipline next year.
Rep. Brian Higgins, a Buffalo Democrat who's been pushing for infrastructure investment for years, said he's still hopeful for a substantial package that could fund Buffalo projects ranging from the removal of the Skyway to the rebuilding of the Scajaquada Expressway and Humboldt Parkway.
---
WHAT WE'RE TALKING ABOUT
Column: Cancer patient's Biden vote filled with emotion: Williamsville's Drew Kinder "understood his ballot spoke to his hopes for a world he might not see," writes Sean Kirst. Read more
Inferno at Bethlehem Steel to give way to solar power: The fire that burned for 10 days, starting Nov. 9, 2016, had billowing black smoke that could be seen for miles. A 10-acre solar array is planned for the now-empty concrete pad. Read more
Buffalo brought in nearly $2 million in a week of school zone ticketing: "The City of Buffalo is outpacing America's largest city on the amount of school zone tickets it's handing out to drivers," writes WKBW I-Team's Madison Carter. Read more
Erie County hits grim new Covid-19 milestone: County Executive Mark Poloncarz said Saturday the county reached a "sobering" milestone: 385 cases Friday, by far the highest count reported on a single day since the pandemic began in the spring. Read more
---
MORE COVID-19 COVERAGE
'It's going to get worse before it gets better': With the Western New York region seeing its highest numbers of confirmed cases, and Erie County attributing much of the growth to community spread, state and local health experts are blaring warnings of bad things to come. They say the community should brace itself for a tough winter. Read more
Niagara University says campus outbreak appears 'random': Contact tracing has not revealed a specific source for the outbreak at NU where 47 people tested positive for the virus late last week, a spokesman said. Read more
The latest map and statistics: Covid-19 numbers from state and county departments of health, as well as new data from The New York Times' national Covid-19 tracking project. Read more
---
WEATHER
More sun, then possibly record temps early next week: WGRZ's forecast for today's Bills-Seahawks game is mainly sunny with a high in the mid-60s. It is expected to get warmer Monday and Tuesday. Read more
---
FOOD & DRINK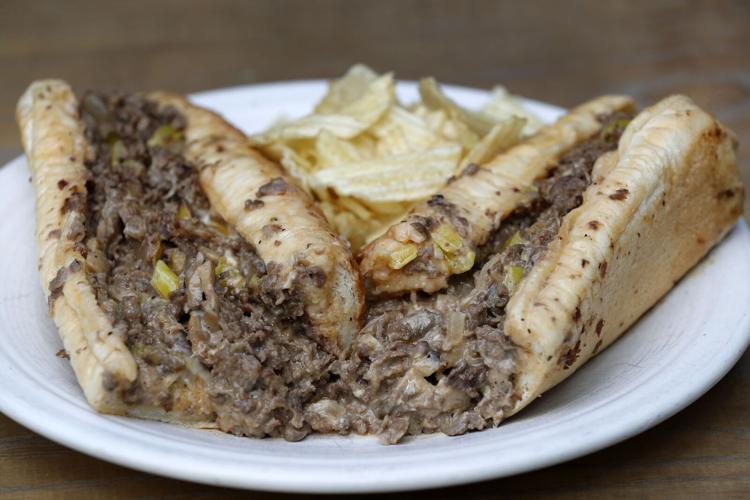 Philly is known for them, but here are WNY's best steak sandwiches: If all the talk of Philadelphia over the last week has you in the mood for a Philly-style cheesesteak, check this out from the archives of News Food Editor Andrew Galarneau, who writes, "Please accept my nomination of the Queen City of the Great Lakes, whose bonanza of beef-on-bread choices ought to be carved into the hearts, heads – and stomachs – of gastronomes everywhere." Read more
---
BILLS
Quinton Jefferson's 'Party of 6': The former Seattle Seahawks defensive tackle was away from his family – wife Nadia and the couple's four children, ages 2 to 9 years old – for weeks before they moved across the country to join him in Buffalo. Read more
Your guide to Bills vs. Seahawks: Mark Gaughan's 3 key matchups, Jay Skurski's Bills mailbag and more from Vic Carucci and Jason Wolf. Read more
---
SABRES
One year later, memories of the Sweden trip: In this week's Inside the NHL column, Mike Harrington recalls the early sunsets, the food – "You don't call them 'Swedish meatballs' in Sweden," he writes – and, of course, the season-opening games for the Sabres. Read more
---
WITH YOUR MORNING COFFEE
• Volunteers with Re-Tree, a project created in 2007 in response to the October surprise storm, are planting 60 trees this weekend in Buffalo's University District, WGRZ reports. 
• Browse real estate transactions, listed by municipality, from Erie County for the week ending Sept. 18.
---