COMPILED BY BEN TSUJIMOTO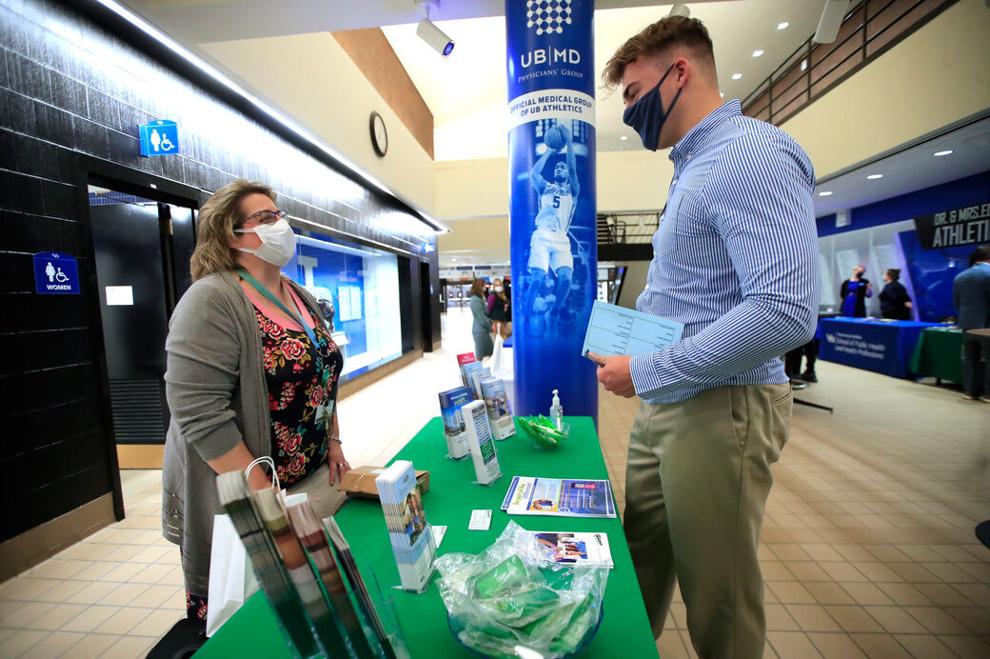 Amid health care staffing crunch, employers adapt with short-term changes and hope for long-term fixes
For more than a month, staffing issues took center stage during the Mercy Hospital strike at Catholic Health System. 
But the staffing crunch goes beyond Mercy, and all health care providers – in Western New York, the state and the country – are feeling the effects.
All are beefing up their payroll of recruiters, making nationwide connections in the hunt for workers. They're offering signing bonuses, aiming to stick out in the crowd. And, in the near term, they're paying huge premiums for agency workers.
It's a problem that's not going away anytime soon. 
---
COVID-19 COVERAGE
A trip to Canada isn't getting easier for Americans: Vaccinated Canadians making short trips to the U.S. will no longer have to show proof of a negative Covid-19 test as of Nov. 30 – but the testing requirement will remain for vaccinated Americans visiting Canada. Read more
---
WHAT WE'RE TALKING ABOUT
Byron Brown claims victory in historic write-in campaign: Brown had received 38,338 write-in votes, according to unofficial results posted by the Erie County Board of Elections. As was expected on election night, his tally now exceeds the 25,194 votes cast for his opponent, India Walton. Read more
A Belter survivor tells her story and questions whether justice was done: A woman who four years ago was sexually assaulted by Christopher J. Belter – about 4 a.m. Thanksgiving Day 2017 – said she was so intoxicated that she was hallucinating during the attack in Belter's bedroom. She said that Belter, who avoided a prison sentence Tuesday in Niagara County Court for attacks on her and three other teenage girls, took advantage of being a wealthy white male in obtaining eight years' probation. Read more
Clarence man charged with harassment over social media post targeting Poloncarz: Paul A. Czora is accused of calling Erie County Executive Mark Poloncarz a "brown shirt Nazi" in a Twitter post, and adding, "We the people have the right and the power to stop you. Listen to this and think. BANG! Thump. Done." Czora, who was issued the harassment violation on Tuesday, will be arraigned on Dec. 7 in Clarence Town Court. Read more
Erie County proposes fund for storefront improvements: Erie County Executive Mark C. Poloncarz is proposing a $10 million storefront revitalization initiative as part of his 2022 budget, funded by a 23% increase in sales tax receipts, largely from online sales and the effect of stimulus payments. Read more
---
WEATHER
Don Paul: Quiet Saturday gives way to an active pre-holiday weather pattern: Expect an uneventful weather day Saturday. Temperatures will edge up into the mid- to upper 40s with a 10-15 mph breeze from the south, Don Paul writes. Read more
---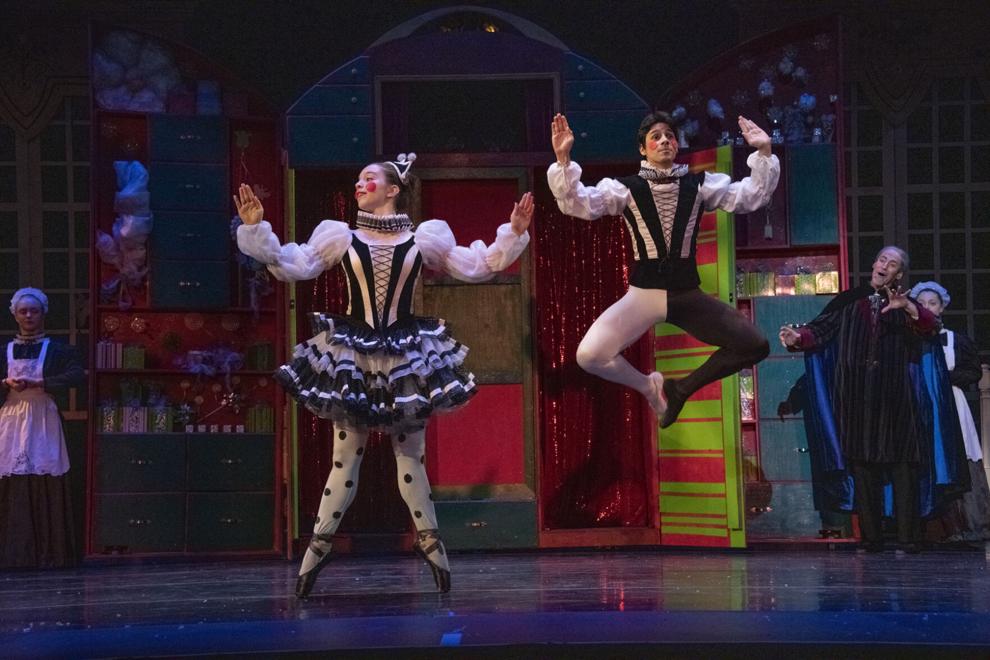 GUSTO
From 'The Nutcracker' to Scrooge, it's not the Buffalo holidays without these traditions: For some people, the holiday season isn't complete without watching "It's a Wonderful Life," seeing "The Nutcracker" or revisiting "A Christmas Carol." Here's a look at how to enjoy our favorite holiday traditions around the Buffalo area. Read more
Sounds of the season featured in a multitude of holiday musical events: The sounds of the season are upon us again. Whether you enjoy your holiday music traditional, classical, with a jazz twist or rocking out, there are plenty of concerts to attend this season. Read more
WNY Beer Trail launches discount book for 2022: The Western New York Beer Trail's 2022 Trail Pass provides coupons for two half-price beers during your first visit at more than 40 breweries, bars, bottle shops, distilleries and more. News contributor Brian Campbell has the details. Read more
---
BILLS
Q&A: Bills quarterback Davis 'Dragon' Webb keeps winning daily races: Buffalo Bills quarterback Davis Webb hopes to coach one day, but not yet. First, he's got a lot of daily races every morning at practice against Josh Allen to tend to, and to win. Read more
---
SABRES
Mailbag: Jack Quinn's NHL timeline, possible deadline trades, targets in UFA: Other discussions hinge on Rasmus Dahlin's future if he's not a generational defenseman, the Sabres' goalie with the greatest potential to start in 2024 and whether the handling of Jack Eichel's injury makes Buffalo a less desirable destination for free agents. Read more
Notebook: Henri Jokiharju nearing return after missing 15 games with injury: The right-shot defenseman skated with the team for the first time since he suffered a lower-body injury in the season-opening win over Montreal on Oct. 14, writes Lance Lysowski. The 22-year-old practiced on a defense pair with Jacob Bryson, but isn't ready to return to the lineup. Read more
---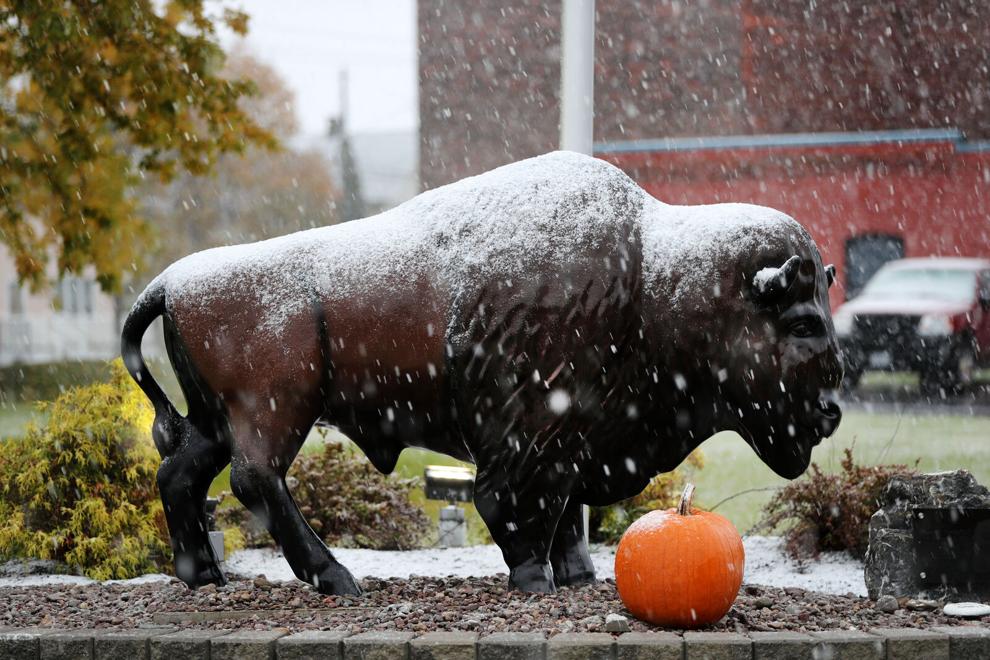 WITH YOUR MORNING COFFEE
• The tenor of The News photography staff's #EveryDayAPhoto series has shifted slowly away from fall's beauty to recognize the arrival of colder weather. Hey, it was bound to happen.   
• Everyone knows Bills fans are crazy, but a new survey confirms it, writes Off Main Street author Eric DuVall. A poll of 2,000 NFL fans found that Bills fans are viewed as sixth-likeliest to start a fight and fourth-likeliest to win one. So, don't mess with #BillsMafia.
• Tie dye is back in style? Absolutely, reports WGRZ's Danielle Church, who spoke with Lewiston's Abigail Nashwinter, who's moved her blossoming business "Bleached by Abigail Lee" from a small apartment to an 820-square-foot warehouse.