COMPILED BY BEN TSUJIMOTO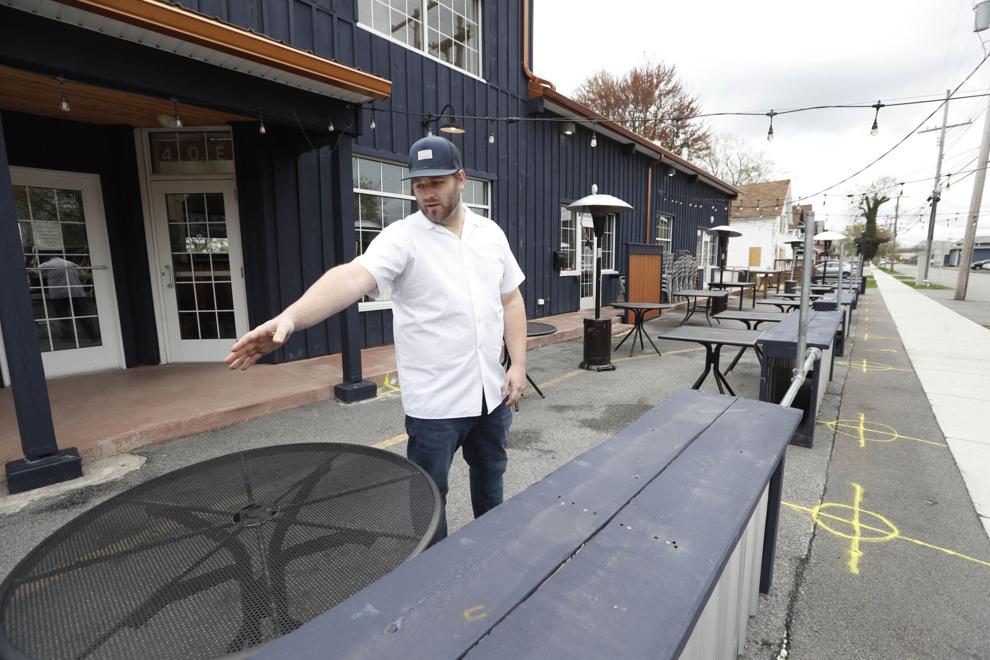 Heading into second Covid summer, restaurants use lessons they've learned
It has been more than a year since Covid turned the restaurant industry upside down. Thrown into chaos with little warning, they faced government-mandated closures, occupancy limits and increased expenses, all while business dwindled.
At this time last year, owners scrambled to keep restaurants alive; innovating on the fly and reinventing their business models as they tried desperately to bring in enough money to pay mounting bills and expenses.
Now, with a year of trial and error under their belts, restaurant owners and other key figures – such as Prescott's Provisions chef-general manager Vinny Thompson, Glen Park Tavern co-owner Ellie Grenauer and Coco Bar & Bistro owner Maura Crawford – are putting those hard-earned lessons to good use, and are feeling better equipped to bounce back.
---
Get ready to Dig In, Buffalo! Shetice Jackson of Cake Crazy Bakery shows us how to make her famous 7 Up pound cake. Get the recipe >>
Sponsored by Dash's Markets
---
MORE COVID-19, REOPENING COVERAGE
Judge to rule on returning middle and high schoolers in Orchard Park, Williamsville: State Supreme Court Justice Emilio Colaiacovo heard arguments Friday for the Williamsville parents who are seeking a temporary injunction that would force the district to return middle and high school students to the classroom on a full-time basis. Ultimately, the judge reserved decision until he hears a similar case on Tuesday brought against the Orchard Park Central School District. Read more
---
WHAT WE'RE TALKING ABOUT
Seneca Nation asks feds to intervene in financial dispute with NYS: The Seneca Nation of Indians has asked the federal government to intervene in its dispute with the state over $450 million – and counting – in revenue-sharing payments New York says it is owed by the tribe. The dispute centers on language in the gaming compact between the state and the Senecas, who hope the Interior Department will overturn an arbitration ruling favoring New York. Read more
Historic Welch's building in Westfield back on market after Covid kills prior deal: The listing by Howard Hanna Commercial Real Estate's Paula Blanchard for $495,000 – $10 per square foot – has already drawn attention, although it's too soon to determine how serious, officials said. The landmark building was home to the corporate headquarters of Welch Foods for more than a century, and still has some tenants, although the cooperative-owned grape and grape products company is now based in Concord, Mass. Read more
'Public benefit' cited in tax breaks for Amherst student housing: Historically against offering tax breaks, the Amherst Industrial Development Agency's board of directors on Friday made an exception worth nearly $9.2 million for an $83.3 million project proposed for the Muir Woods property in Getzville because, officials said, Texas-based Aspen Heights must spend an estimated $5 million on public infrastructure work around the site. Read more
Reed hauled in campaign cash just before career implosion: Rep. Tom Reed's congressional campaign committee raised $648,121 in the quarter ending March 31, according to a report filed with the Federal Election Commission late last week. That's more than three times as much as the Republican from Corning raised in the same quarter two years earlier, Jerry Zremski reports. Read more
'Underwhelming' Niagara Falls visitor center to be replaced by $46 million building: Ground is scheduled to be broken in October for a new visitor center in Niagara Falls State Park. Officials unveiled the plans Friday, which call for demolishing the existing visitor center, which dates from 1985, and constructing a new, larger one on the same site. The Ralph C. Wilson Jr. Foundation will contribute $8 million toward the project. Read more
---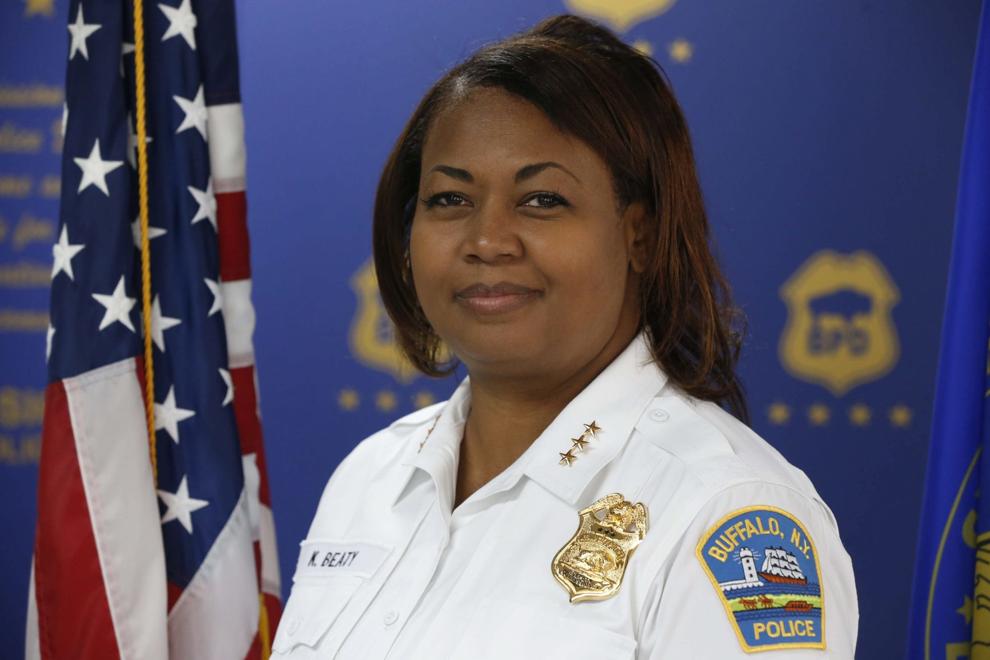 Sheriff's candidate: Party chairman said she's 'not what a sheriff looks like'
Erie County Sheriff's candidate Kimberly Beaty, one of two candidates who were considered serious contenders for the Democratic endorsement, said she was pressured by the county's party chairman, Jeremy Zellner, to get out of the race.
"I am deeply disappointed in the process that was executed by the chair, and I believe we need real change," Beaty said in her first in-depth interview with The Buffalo News regarding her decision to drop out of the race, then re-enter. "That's why I got back in. I care."
She said she felt the process was rigged against her.
"The reason why I got out is directly related to why I got back in, to help people," she said.
Zellner, however, said Beaty just wasn't ready. And her actions showed that.
---
WEATHER
Don Paul: Spring weather gets back on track: Saturday also will feel milder due to the absence of Friday afternoon's stiff breeze. Some scattered rain showers will arrive mainly later Saturday evening but amounts will be scant, with only a few spotty showers left over on a mostly dry Sunday. Read more
---
BILLS
Notre Dame's Tommy Tremble could be Bills' long-awaited move at tight end: If the Bills decided to address tight end on the second day of the draft, one player who could be in play is Tremble, who enters the draft best known for his blocking skills. Read more
---
SABRES
Mike Harrington: Luukkonen's debut victory is a silver lining moment for a tough Sabres season: The Sabres have gone through goalies like potato chips out of the bag since Ryan Miller was suddenly scratched just prior to warmup and traded to St. Louis on Feb. 28, 2014. The Sabres hope Ukko-Pekka Luukkonen is the name people get to remember for a long time here, Harrington says. Read more
Luukkonen's latest chapter: The Sabres drafted him 54th overall in 2017. He led Finland to gold at the World Juniors in 2019. But a few months later, the goalie went through a double-hip surgery. Friday night was just another step on his journey to the league. From Lance Lysowski: "This introduction to the NHL was a confidence-inducing moment for a goalie whose journey to Buffalo prepared him for the chaos he encountered in his debut." Read more
---
WITH YOUR MORNING COFFEE
• Warren Spahn, the Buffalo native who still leads pro baseball in all-time pitching wins for a lefty, would have turned 100 years old Friday. The News' Mike Harrington penned a tribute to the man for whom a current Major League Baseball honor – and a portion of Cazenovia Parkway – is named.
• The cost of many food products continues to rise, including a Buffalo favorite – chicken wings. WIVB reports frozen wings purchased by restaurants and bars now run for more than $3 per pound, and full orders rarely can be filled by distributors. 
• The Goo Goo Dolls, led by Buffalo natives Johnny Rzeznik and Robby Takac, have pushed their scheduled tour back to 2022, WIVB reports, due to an abundance of caution related to the Covid-19 pandemic. 
• A pop-up Covid-19 vaccine clinic will be hosted by Math, Science and Technology (MST) Preparatory School on Saturday, Maki Becker reports. Appointments are recommended, but walk-ins will be permitted as supply allows.
---