COMPILED BY BEN TSUJIMOTO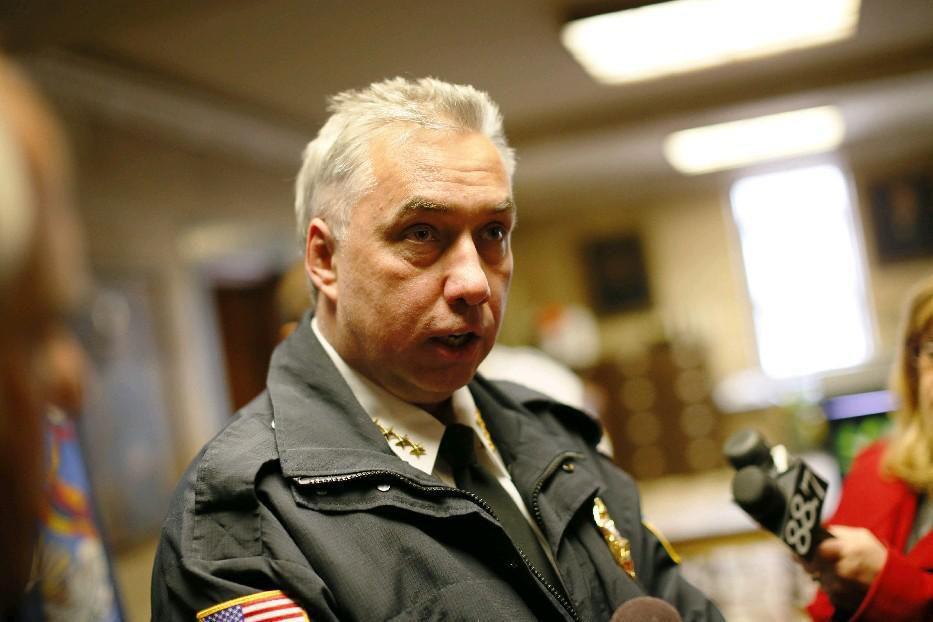 Former Buffalo police commissioner linked to 2006 letter seeking leniency for Peter Gerace
In 2006, a letter attributed to Deputy Police Commissioner Daniel Derenda and his wife asked a federal judge to grant leniency to Peter Gerace Jr., who had pleaded guilty to telemarketing fraud crimes and was awaiting sentencing.
Derenda later became Buffalo's police commissioner. He told The Buffalo News last week that he doesn't remember anything about the letter, which is part of Gerace's file in U.S. District Court.
Gerace, owner of a Cheektowaga strip club, now faces new charges of drug trafficking and sex trafficking. The 2006 letter – which has no connection to the current charges against Gerace – is discussed in today's edition of The Buffalo News.
---
"Installing a tile backsplash may seem like an intimidating task to take on, but I'm here to tell you that if I can do it six months pregnant, you can do it too!" – Jackie Hausler of haus2home shares tips and steps for a DIY kitchen backsplash. Check out the latest installment of Project Renew >>
Sponsored by Valu Home Centers
---
COVID-19 COVERAGE
The incentives keep coming to win over the unvaccinated. Will they be enough?: If free beer isn't enough, Western New Yorkers who haven't gotten the Covid-19 vaccine yet can get a free Buffalo Bisons ticket or a week's worth of rides on the Metro rail and bus system as a sweetener. Gov. Andrew M. Cuomo on Wednesday announced this latest effort to get doses to the vaccine-hesitant by making it easier to access and by offering incentives for those who show up. Read more
Vaccine a 'game changer' for the disabled, including those in group homes: The risk in New York State that someone with an intellectual and developmental disability will die from Covid-19 is 2.5 times higher than in the overall population. Agencies that serve them in the Buffalo Niagara region have joined forces to ensure that vaccinations have been made available in recent weeks to dramatically lower that risk. Read more
---
WHAT WE'RE TALKING ABOUT
Olean man with autism missing since May 2 called a 'gentle giant' by his father: Cole Geise, 22, who has autism, liked to walk around Olean all day long but always returned to his family's home by 10 p.m. But he didn't return May 2. "He is a gentle giant," his father, Steve Geise, told The Buffalo News on Wednesday. "He wouldn't hurt a fly." Read more
Rod Watson: Direct democracy is Buffalo's route to real police reform: If a coalition of good-government and civil rights groups get their way, city residents will get the chance to vote to implement a civilian review board with real teeth to oversee and, when necessary, discipline cops who abuse their authority – just as Buffalo's Police Advisory Board recommended nearly a year ago. Read more
Holland School Board member arrested on rape charge involving 16-year-old victim: Scott R. Wander, 46, of Holland, was charged with third-degree rape, forcible touching, endangering the welfare of a child, first-degree unlawfully dealing with a child and sexual misconduct stemming from an incident in June 2020 in Allegany County. Read more
---
WEATHER
Don Paul: Weekend looks dry as seasonable temperatures return to WNY: Daytime highs will move into the mid-60s Thursday and Friday inland, and a little cooler near the lake shores. Winds will be fairly light as well, making it feel milder than it has since early May. Read more
---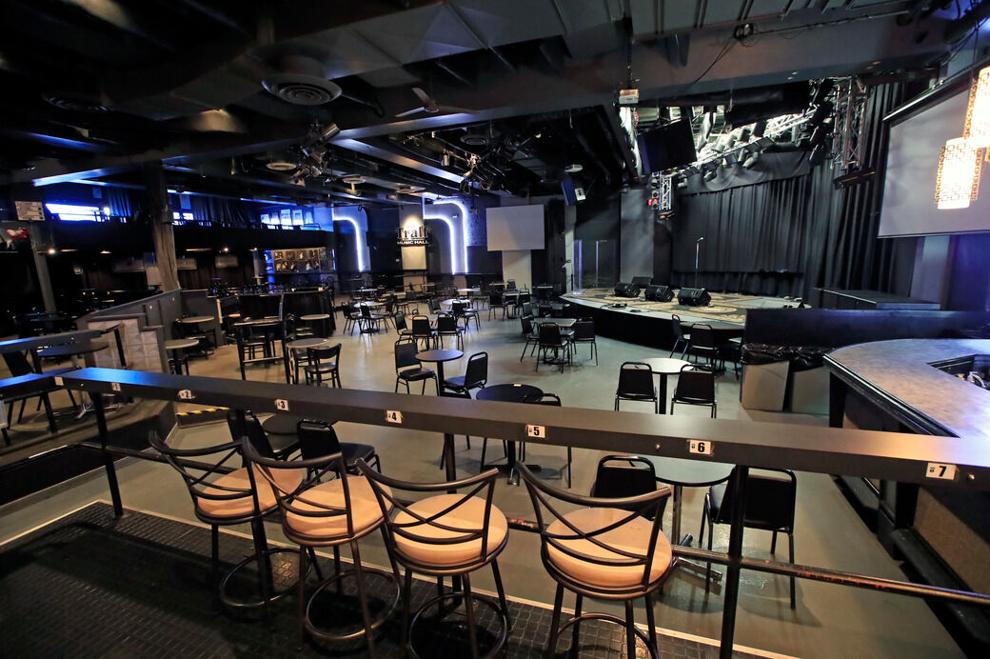 Farewell for now, to the consecrated ground of the Tralf Music Hall
For more than four decades, under various ownerships – including a stint by jazz legend Bobby Militello and most recently, a 15-year stretch overseen by veteran concert promoter Tom Barone – the Tralf Music Hall was the standard bearer. Music clubs that sprung up in its wake knew it was the Tralf they were measuring themselves against. 
Fond memories – and the musical and emotional education that accompanied them – were abundant. One example: The building hosted the legendary Prince aftershow on March 8, 2002 – when the late genius took over the club following an appearance at Shea's Performing Arts Center and brought along friends Maceo Parker and Larry Graham for a funky 1 to 3 a.m. throwdown for roughly 100 of us, blessed souls all. To think of that space being converted into apartments is to entertain sacrilege. 
---
POLITICS
SAFE Act enforcement emerges as key issue in Erie County sheriff race: As several candidates spar over enforcing the strict gun control law known as the SAFE Act, a major pro-Second Amendment group is assailing endorsed Republican Karen L. Healy-Case. Its president says she called for tougher gun laws as a Buffalo Police Department lieutenant, while promising "non-enforcement" of certain SAFE Act mandates as a candidate. Read more
Astorino stalks 'politically wounded' Cuomo in second campaign for governor: Republican Rob Astorino is no stranger to Buffalo. The former Westchester County executive mounted a strong challenge to Gov. Andrew M. Cuomo in 2014 and landed here again Wednesday to kick off another campaign for governor in 2022. But he faces stiff competition for the GOP nod from Rep. Lee Zeldin of Suffolk County, and is ready to face that challenge as well as a "politically wounded" Cuomo – or any other Democratic candidate for governor. Read more
---
BILLS
Observations on the Bills' 2021 schedule, with upsides, downsides and over-unders: "Just like the days when the Bills had Jim Kelly, the single most important question in assessing the schedule is: How many games do the Bills have the advantage at quarterback?," writes Mark Gaughan. Read more
Game-by-game predictions: Charting the Bills' path back to the postseason: Jay Skurski breaks down every game of the Buffalo Bills' 2021 schedule and shares his predictions for each game. Read more
---
SABRES
Harrington: As weird saga unfolds, Sabres go on offense against Jack Eichel: "Jack Eichel and his camp have made some gross miscalculations this week and the Sabres, believe it or not, have a much bigger leg to stand on," Mike Harrington writes. While General Manager Kevyn Adams asked tough questions of the Sabres' medical staff in his exit interview, the potential for an experimental surgery to treat the herniated disk in Eichel's neck is understandably being fought by the team. Read more
As coaching search begins, Don Granato reaffirms desire to lead Sabres: Granato, tabbed the interim coach after Ralph Krueger's firing, reaffirmed his desire to lead the franchise next season. The 53-year-old coached the Sabres to a 9-16-3 record, including one game he missed because of a false positive Covid-19 test. But the team showed gradual improvement under the interim coach, Lance Lysowski writes. Read more
---
WITH YOUR MORNING COFFEE
• Buffalo writer and Nichols School alum Nick Bakay talked to Alan Pergament about the surprise decision to end "Mom" on CBS, the comedy he's run with Gemma Baker over the last eight years. "I think we had more years in us, for sure. And we had an amazing team top to bottom. I hate seeing that go away because that doesn't grow on trees," Bakay said.
• While Buffalo's summer concert calendar will likely be abnormal again this year, some quality virtual concerts are worth considering. News contributor Max Kalnitz mentions several, including Flock of Dimes and ESSENCE Festival of Culture. 
• Mats for a Mission, a Buffalo organization that crochets sleeping bags for the homeless out of recycled plastic bags, has surpassed 500 mats created and distributed, Spectrum News reports. The average sleeping bag requires 750 plastic bags and 50 hours of crocheting, organizer Gail Potter told the station.
• Chelsea Ellis, the Buffalo woman struck by a police cruiser a year ago, was interviewed for the first time since the pedestrian crash that left her quadriplegic and reliant on a ventilator to breathe. WIVB's Kelsey Anderson learned about Ellis' attitude of forgiveness and selflessness, as well as her hopes for the future.
---