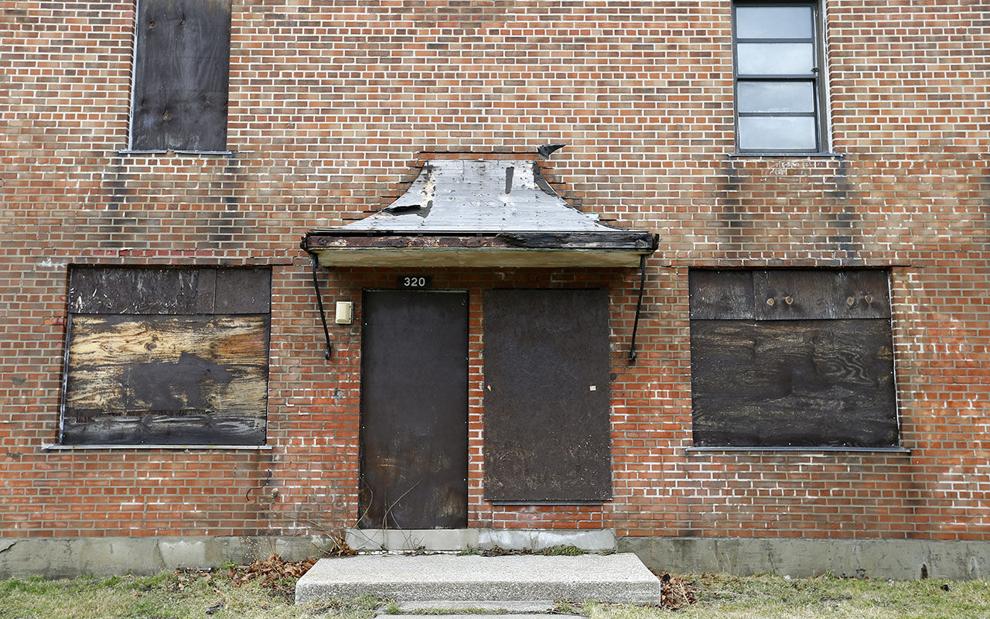 Flooded stairwells, lead, asbestos at deteriorating Perry projects, audit says
Flooded stairwells filled with garbage.
Abandoned apartments that anyone could enter through open windows. Ramshackle rooms that are an injury risk to trespassers. 
A deteriorating property with lead and asbestos contamination.
That's what federal auditors found at Buffalo's Commodore Perry Homes, an abandoned public housing project just south of the I-190 and east of downtown that is owned by the Buffalo Municipal Housing Authority.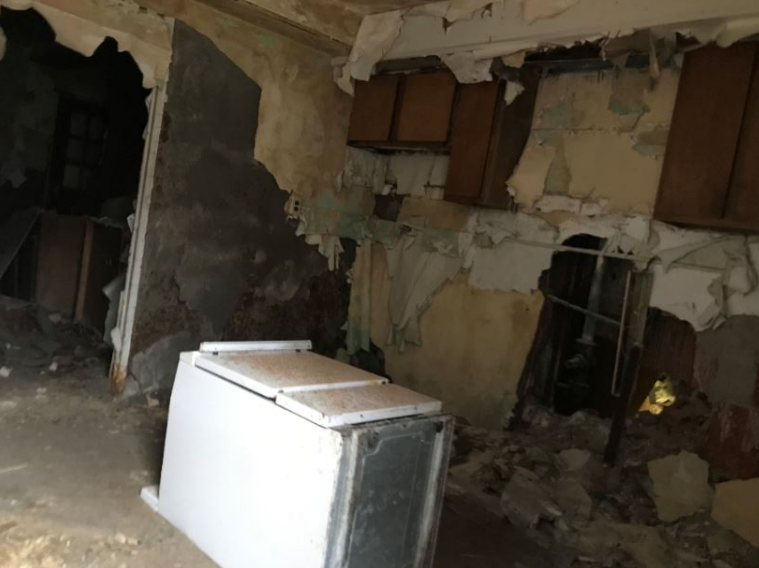 The News' Jerry Zremski reports on the critical audit issued by the Office of the Inspector General at the U.S. Department of Housing and Urban Development.
"The 25 buildings covering seven blocks continue to deteriorate and present urgent ongoing health and safety concerns for the surrounding residents and local community, including the potential for increased crime," the report warns.
The audit adds that BMHA "did not adequately address urgent, ongoing health and safety issues with the vacant development."
---
COVID-19 COVERAGE
Omicron contact tracing overwhelming schools: New York State's health commissioner said this week that counties do not have to do contact tracing for Covid-19. But schools have been doing much of the tracing since school began. "If the rubric for shifting responsibility is being overwhelmed, I think you could count building nurses and administrators among the overwhelmed," one superintendent said. Read more
What Covid-19 hospitalization numbers do – and don't – tell us: If a person comes down with serious Covid-19 symptoms and is admitted to the hospital, that person is counted the same way as someone who is admitted to the hospital for an injury or unrelated illness, but just so happens to test positive for the virus while there. This factor colors how public health officials view the data. Read more
---
WHAT WE'RE TALKING ABOUT
Seneca deal won't bring huge windfall to Niagara Falls, but talks may lead to downtown arena: The Seneca Nation's agreement with the state to pay what it owes under the current casino compact while starting talks for a new one will benefit Buffalo to the tune of about $40 million, Mayor Byron Brown said Thursday. Niagara Falls Mayor Robert Restaino said his city won't benefit as much, because most of its casino cash since the Senecas stopped paying has been made up by the state. However, the Cataract City and the Senecas are working on a plan that would locate a new downtown sports arena and family entertainment center a block east of the casino. Read more
Mayor Brown allows Great Northern grain elevator demolition to proceed: The owner of the wind-damaged structure received the demolition permit it needs from the city to tear down the only remaining brick box-style grain elevator in North America. Read more
Tim Kennedy's bills would force new rules on Western Region OTB: Ban take-home vehicles. Revamp the board of directors. Limit gifts to $15. State Sen. Timothy Kennedy, D-Buffalo, proposes all of the above as he seeks to rein in operations of the Western Region Off-Track Betting Corp. Read more
Business group: Expand financial aid for training, apprenticeships, to address worker shortage: The Buffalo Niagara Partnership backs federal legislation that would expand Pell Grant eligibility to students who are enrolled in short-term education and training programs that lead to employment in high-demand sectors or careers, including health care and skilled trades. Read more
---
WEATHER
Gray and cold: Overcast today with a few flurries or snow showers possible. An early high of 30 degrees with temperatures falling to the teens. A wind chill advisory is in effect from 6 p.m. today through 1 p.m. Saturday. Read more
---
FOOD & DRINK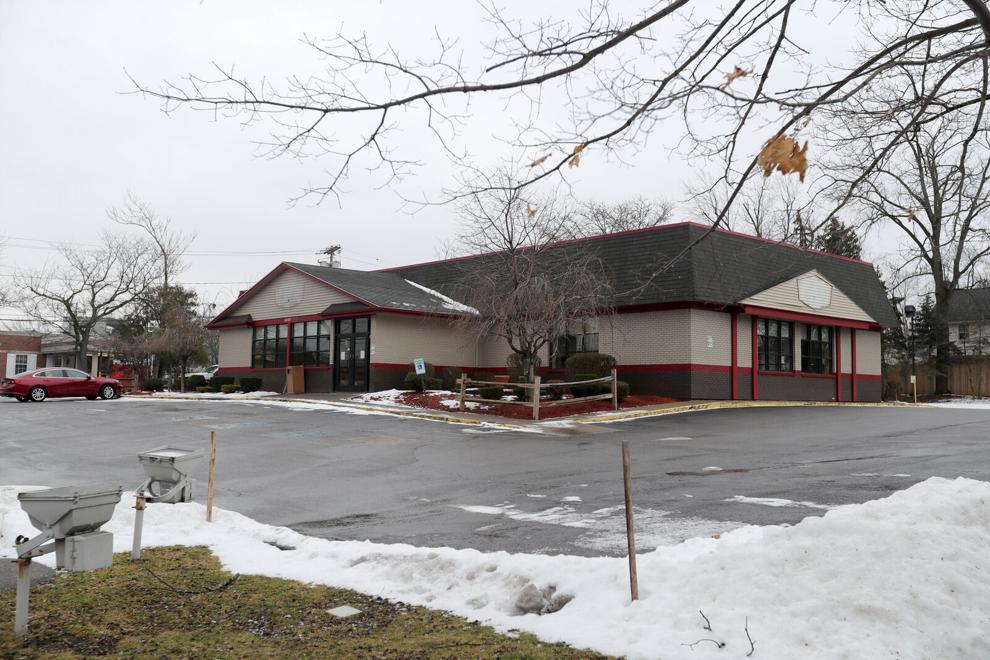 Coffee shop could take place of former Denny's in Snyder: The Denny's restaurant on Main Street in Snyder, previously a Perkins Family Restaurant, has closed. Property owner Benderson Development Co. said it is working on a new use for the site, but declined to get into specifics. Amherst Supervisor Brian Kulpa said a coffee shop is one possibility. Read more
---
HEALTH & WELLNESS
Omicron intensified mental health challenges in WNY. Here's how you can address them: If you think the recent holiday season presented more than its share of mental health and addiction challenges, you would be right. Calls to Spectrum Health and Human Services crisis line increased 31% during the season, compared with 2020. These resources can help you and loved ones address those challenges. Read more
---
BILLS
Wild-card weekend: Your guide to the Buffalo Bills' showdown with the Patriots: The Buffalo Bills are back in the playoffs and back in prime time. The Bills will host the New England Patriots in the first round of the NFL playoffs with a kickoff at 8:15 p.m. Saturday at Highmark Stadium. Discounting last year's surreal atmosphere when Covid-19 protocols limited attendance to just 7,000 fans, Orchard Park hasn't played host to a true NFL playoff game since Dec. 28, 1996, when the Bills lost a wild-card game against the Jacksonville Jaguars. Bills fans hope this game has a different ending from the last time the Patriots visited. And they hope Saturday is the start of something special. Read more
---
SABRES
Observations: Jeff Skinner's milestone marker propels Sabres to road win: Jeff Skinner silenced most of Bridgestone arena with a power-play goal in the second period, Aaron Dell had his best game in net since joining the Buffalo Sabres and the club's special teams pieced together one of their best performances of the season in a 4-1 victory over the Nashville Predators. Read more
Rasmus Dahlin to represent the Sabres, Atlantic Division at NHL All-Star Game: Rasmus Dahlin arrived in the National Hockey League with immense expectations, endured difficult stretches that are common for young defensemen and has begun to flourish with the Buffalo Sabres under coach Don Granato. Now, Dahlin can call himself an all-star. Read more
---
WITH YOUR MORNING COFFEE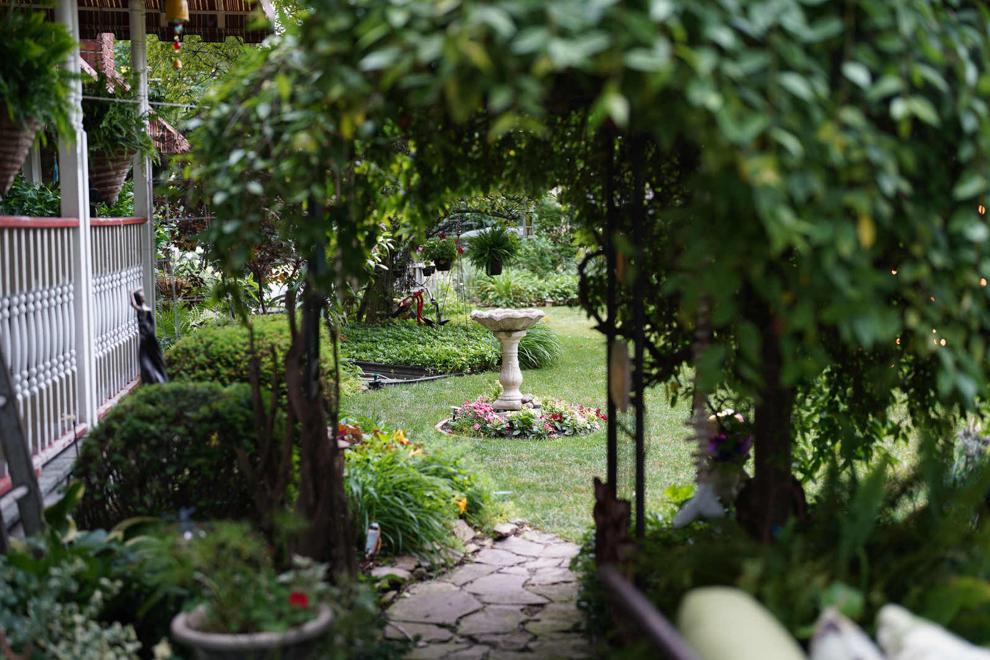 • One could say the early bird catches the gorgeous garden. People who love gardening and outdoor living start planning early. We talked to a couple of gardeners who were featured in The News' "Outdoor Spaces" series in the summer about what their garden successes and flops were in 2021 and what's ahead for 2022.
• "The debate over new stadiums is as old as the Buffalo Bills," notes WGRZ's Pete Gallivan. In fact, it was 52 years ago this week when local planners predicted that work would soon begin on the world's largest domed stadium. Of course, the Lancaster project was never built – and it triggered a lengthy legal brawl. This installment of Unknown Stories of WNY explores some of the feisty debates involving previous stadium projects.
• Motorists in the Buffalo area are spending nearly $1,900 a year due to poor infrastructure and traffic congestion, according to data compiled by a Washington-based research group. WIVB's Al Vaughters examines the fiscal toll that decaying roads and bridges is having on drivers' bottom lines.
• A Niagara Falls entrepreneur has turned his passion for video games into a booming business, reports Spectrum News' Kelly Khatib. Picture a traveling arcade built in a 20-foot trailer that's equipped with big-screen TVs, gaming systems and a selection of 8,000 video games.
---