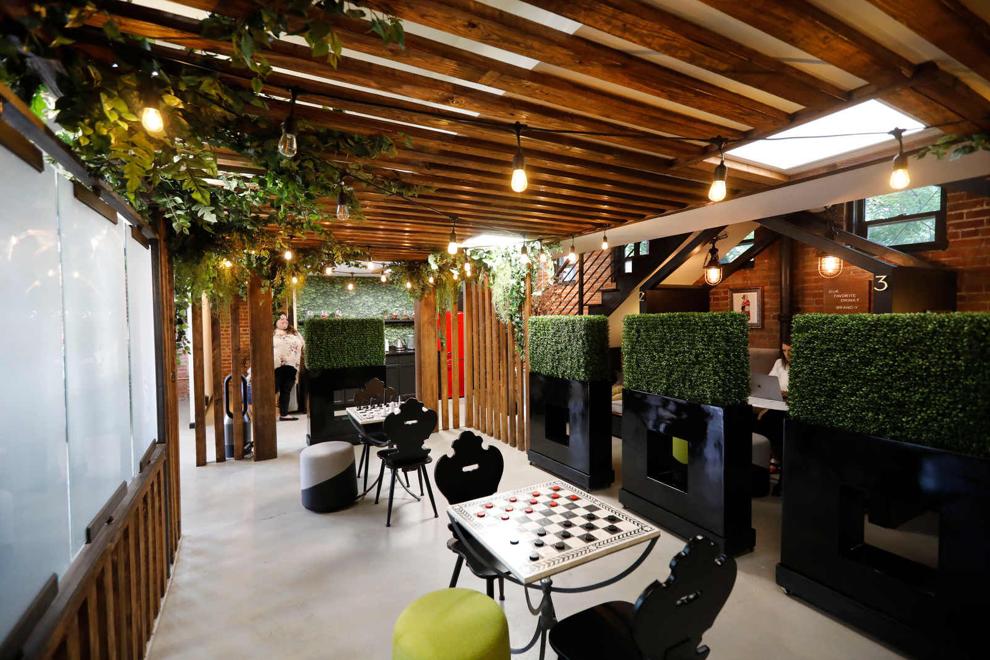 Employers try to make workers feel at home upon return to office
Delaware North threw a party on Monday to welcome employees back to its offices at 250 Delaware Ave.
19 Ideas is putting to use new office space designed to make its workers feel comfortable at work.
Around the region, employers are weighing how to bring employees back to the office after 18 months of remote work. They're showing flexibility with work schedules, and trying to make the office environment appealing.
Challenges remain. Employers say they are mindful of health and safety concerns. And in a tight labor market, companies don't want to risk losing employees who could jump to other options.
---
MORE COVID-19 COVERAGE
Pandemic Lessons: The 9/11 lesson of unity that applies today: Charles Wolf, a Buffalo native who lost his wife Katherine in the twin towers, reflects on his advocacy in the months and years after the attacks, providing lessons that still apply. This Pandemic Lessons also features insights from Kenneth Feinberg, special master of the September 11th Victim Compensation Fund, and Harvard researcher Karestan Koenen. Read more
Unmasked vendors cited at Sunday's Bills game; questions about fan enforcement remain: Workers at eight concession stands at Highmark Stadium were flagged for failing to properly wear a face mask during the home opener. At one of the eight, Erie County public health sanitarians found a repeat violation when they returned for a follow-up inspection. But it's not clear whether anyone was enforcing the mask rules for the nearly 70,000 fans who attended Sunday's game. Read more
NY Republican tries to use 'bill going nowhere' to press border opening: Rep. Brian Higgins described the efforts by Rep. Elise Stefanik and Sen. Steve Daines as "messaging bills" that stand no chance of passage because Congress has long left detailed border management issues to the presidential administration. Read more
---
WHAT WE'RE TALKING ABOUT
Why a downtown stadium is not a hot Buffalo mayoral issue. (Hint: The price tag): As a healthy debate wages over City Of Buffalo and Orchard Park as locations for a new Buffalo Bills stadium, the candidates for mayor appear to be on the outside looking in. Neither incumbent Byron Brown nor challenger India Walton are pushing hard for a city site, though they would favor such a venue. Brown predicts, however, a city location would add $1 billion to the eventual price tag because of infrastructure and property acquisition costs. Walton thinks any new stadium should include a binding agreement with team owners to devote significant dollars to community improvements. Read more 
In annual ranking, UB is a top-40 hit: The University at Buffalo is among the top 40 public universities in the nation for a fourth year running, according to rankings compiled by U.S. News and World Report. In separate rankings, the region's other colleges slotted in near the top of schools in this part of the country. Charity Vogel breaks down the entire list. Read more
Dems vow 'meaningful SALT relief' after latest tax proposal: The debate over restoration of full state and local tax deductions could become a big headache for House Democrats as they try to come up with ways to pay for a "human infrastructure" package of up to $3.5 trillion. Read more
---
WEATHER
More rough – and warm – weather ahead: We'll be in a very warm and more humid airmass Tuesday, with an increasing south-southwest breeze in the afternoon, sending Niagara Frontier high temps to the low 80s, Don Paul says. The trailing cold front from a low pressure system will be approaching late Tuesday night into Wednesday morning. Out ahead of this front, the threat of severe storms will be increasing. Read more
---
BILLS
Position grades: Ed Oliver's stout run defense was bright spot in defeat: Offense and special teams let down the Buffalo Bills in the season opener, but the Bills' defensive grades are good from Sunday's 23-16 loss. Read more
'We were trying to be aggressive there': Daboll explains backward fourth-down attempt: "I think anytime a play doesn't work, you always want it back. But we're trying to call plays that give us a chance here, and maybe spring a big one, and they did a good job," offensive coordinator Brian Daboll said Monday. Read more
---
SABRES
Inside the NHL: Olympics might be a dream for players but they crush the season: "Owners and GMs abhor the Olympics, for the most part. They understandably fret over injuries, and the schedule for the entire season is brutally compressed because of the break," writes Mike Harrington. Read more
---
WITH YOUR MORNING COFFEE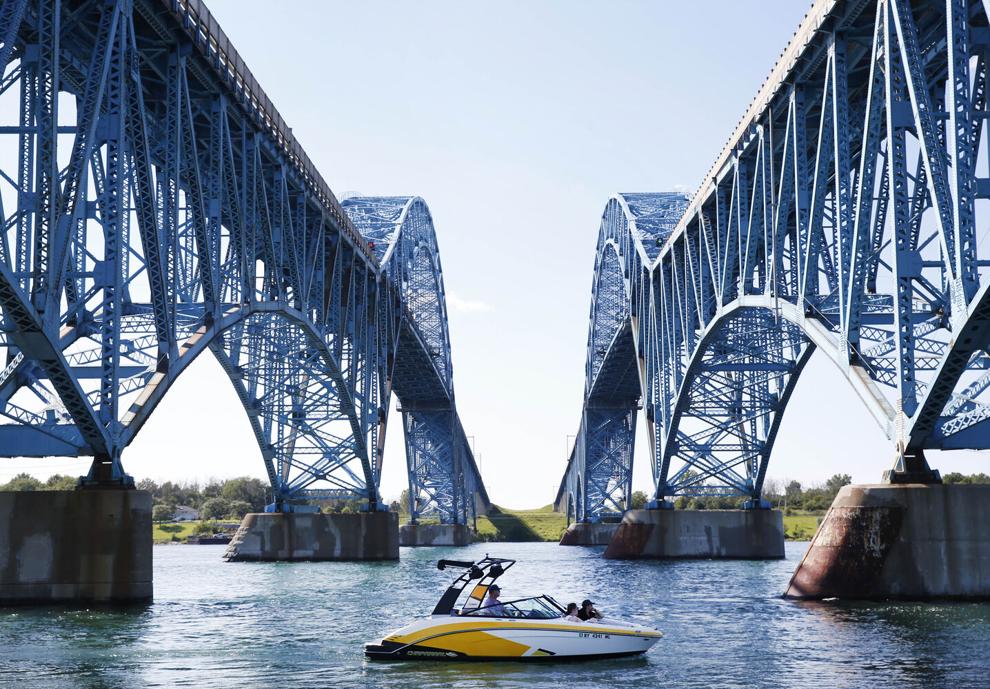 • The South Grand Island Bridge is a common route for many motorists. The twin two-lane truss arch bridges span the Niagara River between Tonawanda and Grand Island. The Buffalo News photography staff shares unique perspectives of these structures as part of our As We See It series. Read more
• Upstate New York has "an embarrassment of riches when it comes to museums offering world-class art," writes CNY News. Lewiston's Castellani Art Museum and the Burchfield Penney Art Center in Buffalo are among the museums featured in an article titled "Beauty and History."
• Wide right. No Goal. The October Surprise storm. "Snowvember." These are some of the more dubious milestones in local history as chronicled by WYRK's Chris Owen. What events would make your list of "worst moments" in local history? 
• This is the final week to tour the 2021 Decorators' Show House, the Grace Millard Knox House at 800 Delaware Ave. Saturday is the last day to see the house, which opened Aug. 21 and features more than 35 decorated spaces. Tickets are still available online.
• A visually stunning tradition in Niagara Falls began 161 years ago tonight. At around 10 p.m. on Sept. 14, 1860, the falls were illuminated for the first time to mark a visit from the Prince of Wales.    
---