COMPILED BY BEN TSUJIMOTO
Convictions of Louis Ciminelli, other 'Buffalo Billion' defendants upheld
A federal appeals court on Wednesday upheld the convictions of Buffalo developer Louis P. Ciminelli and several other "Buffalo Billion" defendants who were found guilty of fraud and conspiracy in 2018.
But Ciminelli is probably not yet done appealing.
"I am deeply disappointed by today's decision," Ciminelli's attorney, Paul L. Shechtman, said in an email. "We will likely ask the full Second Circuit and the Supreme Court to review the case. Lou will continue to fight to prove his innocence."
Ciminelli, who has remained free pending his appeal, will likely remain so.
– Jerry Zremski and Tom Precious
---
MORE COVID-19, REOPENING COVERAGE
Joy, anxiety, raincoats and long lines on first day of school for many: Wednesday marked the first day of school for many districts in Western New York, and The News checked in on Sweet Home, Hamburg and Buffalo Public Schools to gauge emotions of a more normal return and a "fresh start" – even if there were a few hitches. Read more
Hochul says requiring vaccines for teens 'an option' as GOP raises alarm: With still only half of eligible 12- to 17-year-olds vaccinated against the Covid virus, Gov. Kathy Hochul said Wednesday that she is not ruling out mandating that the eligible teens get a shot to protect themselves and others against a virus that is still spreading in many parts of the state. Read more
---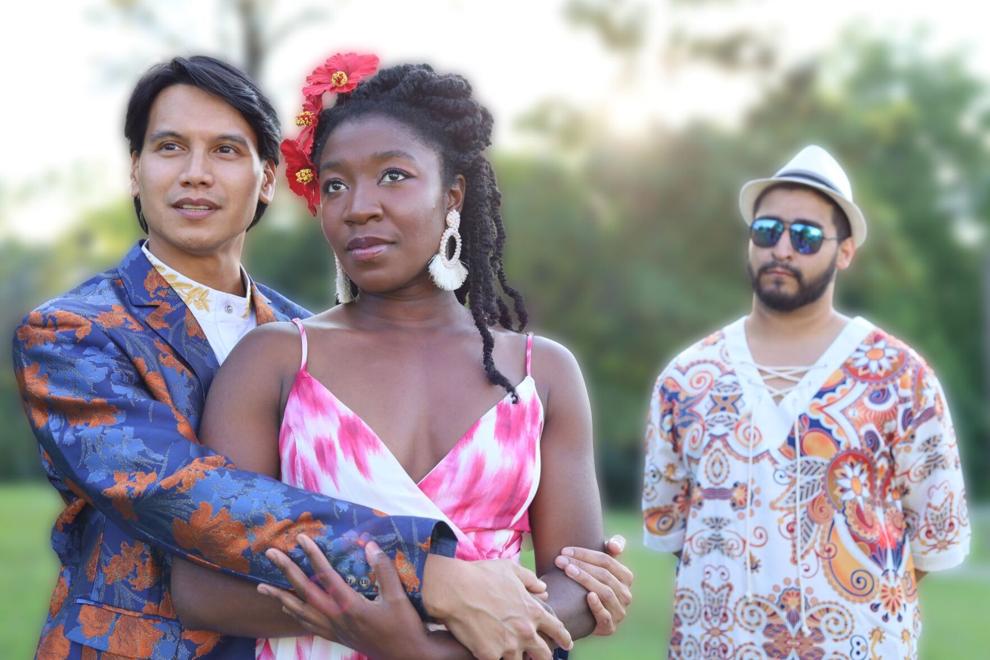 Gusto's Theater Guide for Fall 2021
Theaters sat dark for the better part of 18 months. Directors, actors, production engineers and stage hands all bided their time, unsure of when the Covid-19 pandemic would allow them to return to work.
As summer wanes, hope springs anew in Buffalo theater, with five local theaters debuting new productions this week. O'Connell & Company, Alleyway Theatre, American Repertory Theatre, D'Youville Kavinoky Theatre and First Look Buffalo all welcome theater fans for live performances, with several other theaters joining the fray later in September and the months following.
Gusto has produced a remarkably deep guide to the return to the stage, laying out each theater's season, interviewing key theater figures and illuminating the first productions of the fall.
---
WHAT WE'RE TALKING ABOUT
'These are not just flags': 2,977 victims honored at Kleinhans for 20th anniversary of 9/11: Leigh Macadlo, brother of 9/11 victim Leonard Castrianno, has been involved with a display of nearly 3,000 flags – one for each of the individuals who died in the World Trade Center attacks. The moving memorial, which for the previous 19 years has been staged on Delaware Avenue on the lawn of the American Red Cross headquarters, has been moved this year. Read more
Rod Watson: 'Open government' a victim of more than just pandemic: When Gov. Kathy Hochul signed legislation last week extending the ability of governments to hold meetings online or by phone during the pandemic, she and other officials gushed about "transparency" and "accessibility." But if Hochul really wants to show that she's a new breed of leader, Watson writes, that insufficient move will be just a first step. Read more
Walton pushes police accountability, calls officers 'overtaxed' with duties others should do: Mayoral candidate India Walton released her policies for healthy Buffalo communities. Among them is police accountability and a citywide community land trusts federation, Deidre Williams reports. Read more
Two more Buffalo Starbucks stores are working to start unions – and the world is watching: If local workers vote to form a union, they would succeed where other Starbucks workers have not – making the Buffalo shops the first corporate-owned Starbucks stores in the country to have labor representation, Samantha Christmann reports. Read more
Catholic Health, CWA at odds as contracts near expiration: Catholic Health and the Communications Workers of America are at odds with six labor contracts set to expire on Sept. 30. Catholic Health hospitals filed unfair labor practice charges against the CWA, while workers at Mercy Hospital are voting on whether to give their union the authority to call a strike at that hospital. Read more
---
WEATHER
Don Paul: Selling costs of global warming short: A new University College London study published Tuesday in the journal Environmental Research Letters suggests previous economic models projecting costs imposed on the global community by our warming climate may be underestimating costs the remainder of the century by a factor of 6, Paul writes. Read more
Spotty rain Thursday: Showers and sprinkles are possible during the morning, with a chance for a few rumbles of thunder later, WIVB forecasts. The evening is expected to be clear.
---
FOOD & DRINK
Five essential local beer pairings for your next Bills tailgate: What tailgate food goes well with 12 Gates' Table Smasher Kolsch? How about No. 17 West Coast IPA? News contributor Brian Campbell connects Bills-themed beers with suitable pregame eats. Read more
---
BILLS
With Najee Harris coming to town, Buffalo's tackling will be tested: The Bills put an emphasis on improving tackling during spring practices and training camp. It's time to put that to use. Jay Skurski has more on the tackling, plus the latest injury report ahead of Sunday's season opener. Read more
'Nobody's going to stop us': Sunday features a matchup of one of last year's best offenses vs. one of last year's best defenses. If you ask Cole Beasley, though, Pittsburgh's defensive prowess does little to lower Buffalo's confidence. "We come out there with the mentality that nobody's going to stop us and we're going to score," he said. Read more
---
SABRES
Ukko-Pekka Luukkonen embracing 'opportunity' to earn starting job with Sabres: Equipped with lessons learned through unprecedented adversity – including a two-week Covid pause in Rochester and a season-ending ankle injury with the Sabres in May – Luukkonen expressed confidence that he's ready for what's to come, writes Lance Lysowski. Read more
---
WITH YOUR MORNING COFFEE
• University at Buffalo volleyball player Monika Simkova has been battling a streptococcal bacteria infection, which turned septic, leading to the double amputation of her legs to improve her chances for survival. The college community has rallied behind Simkova, with a GoFundMe created on her behalf, Rachel Lenzi reports. 
• The News' staff photographers produce #EveryDayAPhoto, which highlights a different image every day. From aerial views of Buffalo to the glowing grain elevators, the gallery is worth a gander.
• A massive piece of public art now lines a wall below Seneca One tower, on the walls of the Main Street Metro Rail route as it runs under the tower. Buffalo Rising shows off Ashley Kay's mural. 
---