COMPILED BY SHAWN CAMPBELL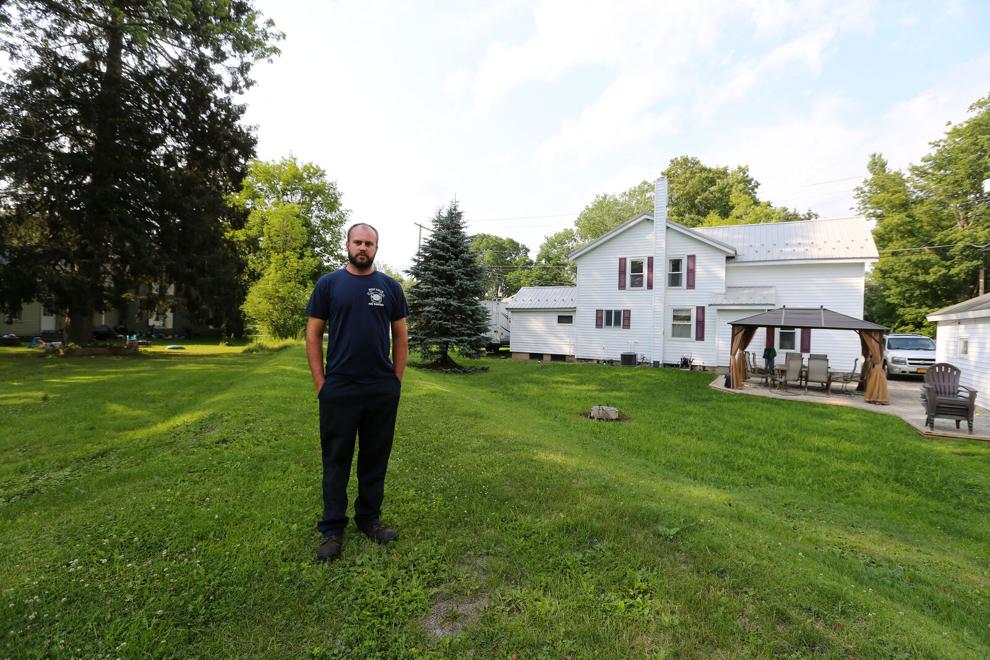 Erie Cattaraugus Rail Trail draws mixed reviews
Trains used to rumble down the tracks in the middle of Scott Wohlhueter's backyard in Colden, and he'd rather have a train than a trail there.
But in Orchard Park, Victoria Meister can't wait until the trail at the edge of her property connects with the Village of Orchard Park.
Both live next to the old Buffalo & Pittsburgh Railroad, which is being developed into the Erie Cattaraugus Rail Trail, a 27-mile route extending from Orchard Park to Ashford in Cattaraugus County along the old rail bed.
The railroad gave the trail group a 49-year lease three years ago, with the ability to extend it for another 50 years. Railroad ties and rails were removed from most of the trail in 2010.
"We are opening sections as we can, based on the current condition of each section and available funding. The pandemic has accelerated some of these openings as local residents have been venturing outside more in search of nature and exercise," Deborah Fenn, president of Erie Cattaraugus Rail Trail, said in an email.
---
Gusto Vinyl Happy Hour: Listen to songs, join a discussion and hear live band performances of the albums from a hand-picked selection of Buffalo's finest musicians, who perform their own interpretations of tracks from the albums. Join us at 3:30 p.m. Saturday, July 31, at Sportsmen's Park. Get your tickets >>
---
COVID-19 COVERAGE
Pandemic Lessons: How is the info-epidemic impacting us? "It's getting harder and harder to get to the people to get them to understand the importance of the vaccine," said LaVonne Ansari, CEO of Community Health Center of Buffalo. "We can't compete with social media. They're getting information from multiple sources." Predictably, many of those sources aren't accurate. In this "Pandemic Lessons," we explore the impact of ill information. Read more
The latest map and statistics: Covid-19 numbers from state and county departments of health, as well as new data from the New York Times' national Covid-19 tracking project. Read more
---
WHAT WE'RE TALKING ABOUT
How Buffalo's lottery proposal for $500 monthly checks compares to other cities: Like Buffalo, the programs in Richmond, Va.; Newark, N.J.; Stockton, Calif.; and Pittsburgh call for signing up households for two years. But a bigger share of residents would participate in Buffalo's program if it gains approval. Read more
Buffalo Common Council researching form of governance that replaces the mayor: Under such a plan, a city manager would be selected by the nine-member Council in conjunction with the community to "carry out the will of the Council members," University Council Member Rasheed N.C. Wyatt told The Buffalo News. Read more
Group says Buffalo's plan to use drones to monitor tall, old buildings is no cure-all: The Brown administration plans to start using drones to help inspectors spot problems involving Buffalo's tall, old buildings. But his announcement drew a tepid response from Preservation Buffalo Niagara, which said no one needed a drone to know a building at North Oak Street had been deteriorating for years before partially collapsing earlier in the month. Read more
Neighbor challenges Canisius High School athletic complex expansion in West Seneca: Resident Daniel T. Warren said the town Planning Board did not follow the proper process when it approved the site plan for two new baseball diamonds before determining if the construction would have an adverse effect on the environment. Read more
---
WEATHER
Another sunny day: Mostly sunny skies and a high in the low to mid-80s are expected today, according to WGRZ's forecast. Read more
---
FOOD & DRINK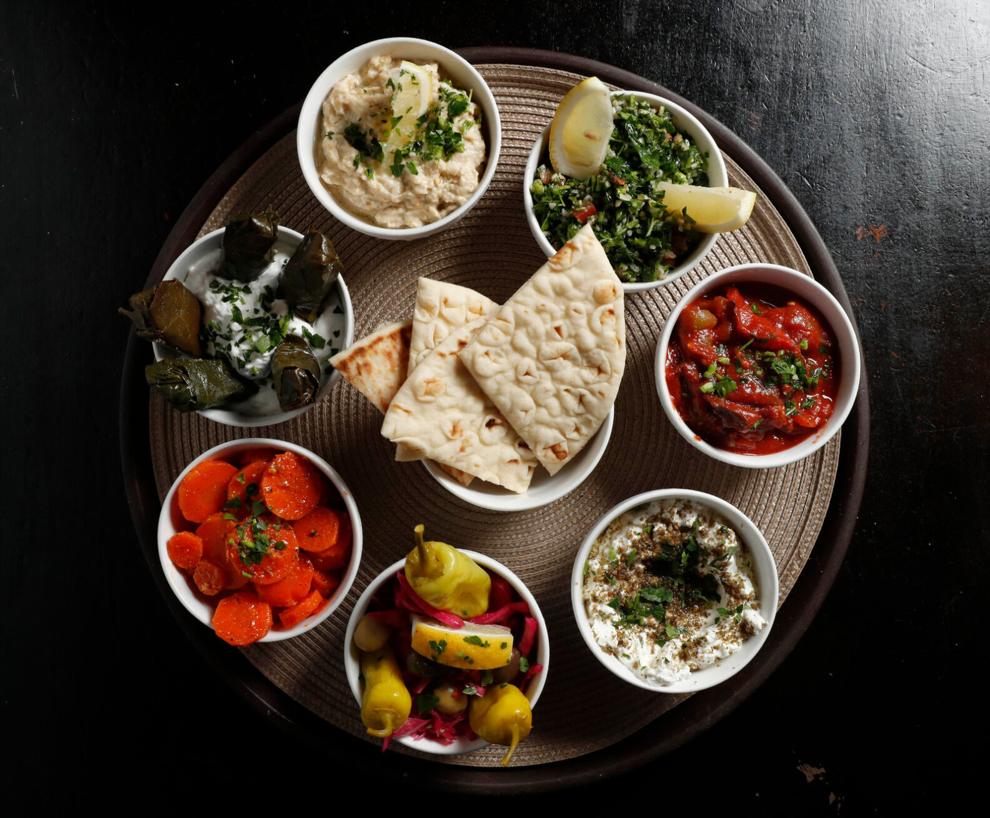 At Falafel Bar, Levantine classics that go deeper: "At Falafel Bar, Oded Rauvenpoor is serving dish after dish that punches hunger right in the mouth, but never hits $20. If you love Arab Mediterranean food, go try Oded's," suggests this News review. Read more
---
NEW BUFFALO
Little has changed at 'eyesore' gas station now owned by Amherst: The Town of Amherst took control of a "zombie" gas station in Eggertsville last year, but it has yet to start work on the pocket park it plans to build at the site. Supervisor Brian J. Kulpa has long sought to improve the property at Niagara Falls Boulevard and Kenmore Avenue, drawing the ire of the New York City billionaire whose company previously owned the site. But various hurdles have delayed work on the parcel. Read more
Chick-fil-A developer revises plan for North Buffalo site to comply with Green Code: Three months after being criticized for its design proposal, the developer that owns Delaware Consumer Square has resubmitted plans for the fast-food restaurant on the northern edge of the retail plaza, along Hinman Avenue. Read more
Ellicott, Avalon complete deal on downtown properties: William Paladino and Chris Jacobs have completed their $3.1 million purchase of a pair of downtown commercial properties – including a former Schmidt's Auto Service location. Paladino said the duo plans to eventually redevelop the properties into something more. Read more
---
BILLS
Identifying five breakout candidates for the Bills ahead of training camp: Buffalo has very few players in camp who will be unknown to most fans. But the Bills do have a few players who may be ready to assume a larger role than they've had in the past. We identified five of those players, three on the offense and two on the defense. Read more
---
SABRES
Defense is the NHL's position of emphasis and it impacted Sabres' trade returns: "Defensemen are at a premium right now," Sabres General Manager Kevyn Adams said after the NHL draft Saturday. "I think what you saw in the Stanley Cup final, the way teams have been built lately, a 'Risto' type of player, there's a value to that in the league right now." Read more
Swedish winger Isak Rosen leads Sabres' haul of forwards at NHL draft: Rosen, an 18-year-old Swedish right winger, was selected by the Sabres in the first round with pick No. 14. He earned a prominent spot on the Sabres' draft board with his performance at the IIHF Under-18 World Championships in Frisco, Texas. Read more
---
WITH YOUR MORNING COFFEE
• Craft beer festival Buffalo on Tap took over the Hamburg Fairgrounds Event Center on Saturday, showcasing more than 50 breweries. Don Nieman captured some smiles at the event.
• A 90-year-old Western New York man recently became connected with family he never knew he had. Genealogy research and DNA testing are to thank. WIVB's Kaley Lynch has the story.
• The recent heavy rain should be good news for our gardens, right? Well, as Jackie Albarella explains in WGRZ's "2 the Garden" segment, your plants may still be in need of some extra watering and fertilizing.