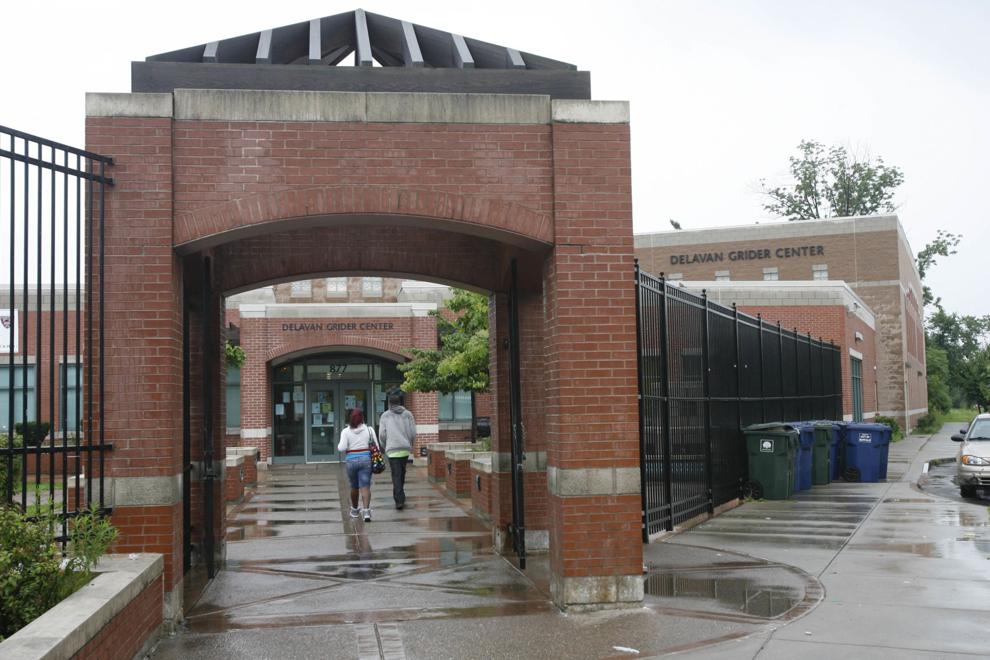 After first week, plenty of shots available at Delavan-Grider vaccine clinic
When you hear the word "plentiful," it is unlikely that Covid-19 vaccinations spring to mind. 
But when it comes to the new vaccination clinic at the Delavan-Grider Community Center, it is accurate to say that the supply of vaccines is plentiful.
On Thursday afternoon, the state Health Department website showed more than 800 appointments available every day from March 13 to March 23 for the Covid-19 vaccination clinic.
There were no shots available for the first eight days of the clinic, which opens Wednesday. That means 8,000 people are signed up for the clinic, targeted for residents of 10 Buffalo and Cheektowaga ZIP codes deemed underserved in the vaccine effort.
County Executive Mark Poloncarz explained earlier this week that the goal of the pop-up clinic is to improve vaccine access to non-white neighborhoods. He said the percentage of individuals of color who have received the vaccine in the county is far below their population percentage.
"It's actually exceptionally low, and it's disappointing to see," he said. "So the federal government and the state have joined together for this pop-up clinic to try to alleviate that."
The News' Sandra Tan and Thomas J. Prohaska report that there are hundreds more shots available daily at Delavan-Grider between April 14 and April 27. Signup is available only through the state website or by telephone: 833-697-4829.
---
MORE COVID-19 COVERAGE
Sabres to admit fans to select games, starting March 20: By state regulations, attendance will be limited to 10% of capacity, so about 1,900 fans will be admitted. All fans will be required to follow state and local health/safety protocols – including proof of a negative PCR Covid-19 test taken within 72 hours before the game. Read more
Investigative Post: Pandemic has hollowed out downtown Buffalo: The shift to remote working has cost downtown one-third of its workforce, reports Mark Scheer. A rebound is expected after the pandemic eases, but downtown dynamics are likely to change. Read more
---
WHAT WE'RE TALKING ABOUT
Jemal considering leasing 10 of Richardson campus' 13 buildings: Developer Douglas Jemal's interest in the Richardson Olmsted Campus beyond the three buildings occupied by Hotel Henry gives the entire campus a real chance for revival. Read more
Former Niagara Falls basketball coach accused of sexually abusing student: Pat Monti is accused in a lawsuit of sexually abusing a girl from 1981 to 1984. A Child Victims Act lawsuit filed this week alleged that the New York State Basketball Hall of Fame coach groomed the girl for a sexual relationship with him, starting when she was 14 years old. Read more
Fired restaurant maintenance chief sues Salvatore, Jerge for $6 million: Daniel Armstrong, former head of maintenance at Russell's Steaks, Chops & More, claims he was fired Feb. 2 after having complained that co-owner Mark Jerge came to work after testing positive for Covid-19 in late December, allegedly endangering workers and guests. However, Armstrong's firing came after he argued with co-owner Russell Salvatore over the restaurateur's belief that Armstrong was wasting too much time talking to colleagues at work. Read more
A theft at Forest Lawn leaves family grieving all over again: Portions of at least two monuments were stolen from the Buffalo cemetery this month. The theft has distressed the family that erected one of the monuments, from which a bronze statue of a couple dancing that weighs several hundred pounds was taken. Buffalo police say they've recovered one of the stolen bronze statues, but the investigation is continuing. Read more
Rotary Rink season canceled due to leaky pipes: The discovery of the problem in the subterranean refrigeration system threatened to create unexpected costs so high that it wasn't worth it to open the popular downtown rink for the remaining weeks that it would likely be able to operate. Read more
---
WEATHER
Warming up: Sunshine today with highs around 40. Read more
---
FOOD & DRINK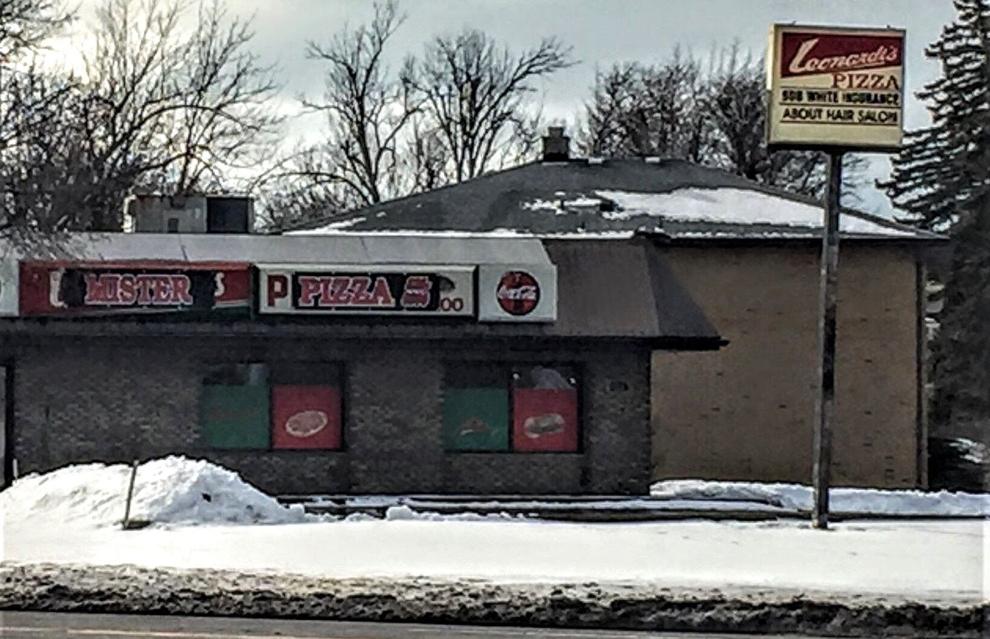 Lease conflict, confusion over Amherst pizzeria leads to saucy shuffle: What happened in Amherst, where Leonardi's, Mister Pizza and Bailey Avenue Pizza all got tangled up at 614 Grover Cleveland Highway? Something that might occur only in a pandemic, but is still quite the saga of leases, verbal agreements, hurt feelings and what it means to be the "successor" of a business. Read more
---
HEALTH & WELLNESS
WNY women help paint a picture of healthy aging in America: Marion Ahles, who turned 104 last summer, counts herself among the surviving Western New Yorkers who volunteered during the mid-1990s to become part of the Women's Health Initiative, a continuing federal study focused on healthy aging of postmenopausal women across the country. Early studies examined whether hormone replacement therapy, calcium, vitamin D and a low-fat diet could prevent cardiovascular disease, cancer and bone fractures. The latest research explores how surviving participants – all now 75 and older – have fared through the pandemic. Read more
UB sleep study for cancer survivors holds lessons for us all: Cancer survivors are more than twice as likely to struggle with insomnia as other adults. The University at Buffalo aims to change that. Survivors in the region diagnosed with Stage I-III breast, colorectal, lung or prostate cancer are welcome to enroll in a UB study designed to improve sleep, if they have finished active treatment. Participants are split into two groups to see which approach works better to improve sleep: diet or behavioral counseling. Read more
---
BILLS
Bills offseason questions: Matt Barkley, Jake Fromm or someone else as No. 2 quarterback?: While it's an uncomfortable topic to consider, General Manager Brandon Beane has to ask himself if Josh Allen were to go down for a significant stretch – say, a month – can Matt Barkley keep the Bills on track? Read more
---
SABRES
Observations: Sabres fall in OT to Devils, suffer more key injuries: The Sabres dropped a 4-3 overtime decision to the New Jersey Devils in a game in which they played without captain Jack Eichel and lost goalie Linus Ullmark after one period. Read more
Inside the Sabres: What we know about decision to scratch Jeff Skinner again and what's next?: The situation has raised significant questions about Skinner's future in Buffalo and the plan behind sitting a player who is under contract for six more seasons beyond 2020-21. Read more
---
WITH YOUR MORNING COFFEE
• We know it as Larkinville. Many of our ancestors knew it as the Hydraulics District. The dramatic transformation of this unique neighborhood – one of Buffalo's oldest industrial districts – has sparked plenty of excitement. In her Hello Buffalo blog, Ellen Mika Zelasko examines Larkinville's storied past and looks at what's going on today through the eyes of an urban hiker.
• When a video goes viral, it can produce more than an adrenaline rush for its creator. It can also generate lots of cash. Some social media-savvy students at the University at Buffalo have become TikTok sensations, reports Vindhya Burugupalli in the Spectrum, UB's student-run newspaper.
• Thriving indoor plants have a way of making cold winter days seem a bit more pleasant. Step Out Buffalo notes that Western New York has a nice array of indoor plant shops, including stores that specialize in easy-care houseplants and "eco-conscious" products.
• Test your Buffalo trivia quotient: What do these three names have in common? Five Points. Elm Street. DiCamillo. Award yourself a pastry if your answer is local bakeries. WYRK's Chris Owen has compiled this list of 14 local establishments noted for their delectable baked goods. I may have put on a few calories just reading the delectable list.
Have a wonderful weekend!
---