COMPILED BY BEN TSUJIMOTO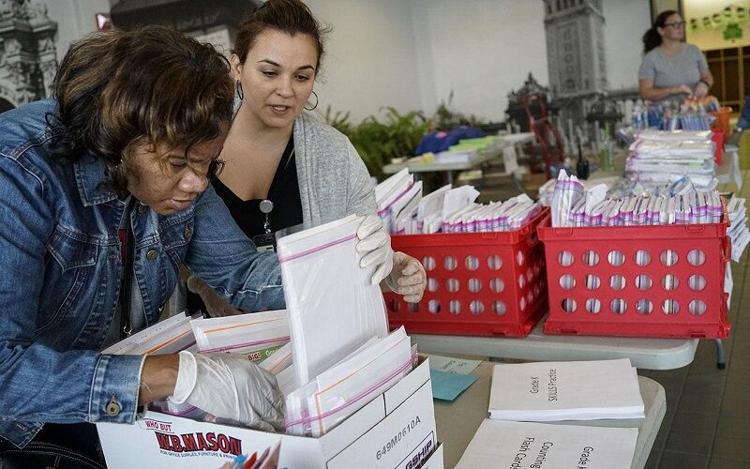 See how the school reopening plans differ
School districts across New York were required to post their reopening plans online Friday. 
The governor will announce during the first week in August whether schools can resume instruction in person. It seems likely that schools in Western New York will get the green light, based on current Covid-19 infection rates. 
Many local schools say that if that happens, they will not be able to fit all their students in the schools, given the requirements for social distancing. That means many schools likely will adopt a hybrid model that combines some remote instruction with some in-person instruction.
The district plans also had to address how they would accommodate two other types of instruction: in school and remote.
Buffalo Public Schools and 35 other districts in Erie and Niagara counties unveiled their submissions for review. From Akron to Wilson, see Barbara O'Brien and Mary Pasciak's quick summary of each of the approaches, with links to each of the plans available for further exploration.
---
MORE COVID-19, REOPENING COVERAGE
'Jamboree' tries to play on after state flattens music fest: A State Supreme Court restraining order sought by public health officials ultimately prevented Hogarosa Campground owner Ronald Grottanelli from holding live music at his Jamboree in the Woods in Springville. Although campers were allowed on the grounds, Grottanelli called the state's action in shuttering the music festival a "blow against individual freedom." Read more
43North helps startups make virtual pitch: Although Covid-19 prevented the annual startup business competition at Shea's, 43North hosted a virtual "demo day," allowing 13 of its portfolio to pitch to 250 investors around the country. The aim was to capture investors' interest, leading to follow-up meetings and maybe funding. Read more
Sleep apnea testing may now be done through telehealth: Sleep Medicine Centers of WNY, with help from innovators in Buffalo, developed Ognomy, a new telehealth app that will allow practice providers to examine patients by computer or smartphone, ship them sleep study equipment if necessary, and arrange treatment if the study confirms sleep apnea. Read more
---
WHAT WE'RE TALKING ABOUT
Amazon offers Grand Island $10 million for project approval: Should the town accept the sum in exchange for approving Amazon's warehouse, the money would go toward roads, utilities, a community center and a bike trail, among other improvements. The Town Board will discuss the project at Monday's meeting and could set a public hearing for later in August. Read more
Madison Carter's time has come – 'I want to be a newsroom leader': Carter's riveting 75-minute live shot illustrated that the WKBW-TV reporter-anchor was someone to watch not only on the night of the protests against George Floyd's killing, but also into the future. Alan Pergament talked to Carter at length about her background, outspoken personality and motivations for change. Read more
Sniper shooting of Lackawanna city employee was kept secret for two months: City employee RJ Bevilacqua has accused officials of hiding information about the June 1 crime in which he alleges he was shot by a man from a second-floor window in an apartment building on Abbott Road. The News' Dan Herbeck relays Bevilacqua's account of the event and the disconnect between the police report and medical reports from ECMC. Read more
Who's running the sheriff's office?: Erie County Legislature Chairwoman April Baskin detailed her frustrations with Erie County Sheriff Tim Howard and his office, whom she says were to blame for the cancellation of a July 23 meeting to discuss overtime spending. Her complaints that Howard's management team was all out of the office were met by Howard's response that he never received an invite. Read more
---
WEATHER
All-time heat exits, hurricane arrives: It's official – July was the hottest month in Buffalo's history, dating back to 1871 when records were first kept. Don Paul writes that Saturday won't be much different, with temperatures approaching the mid-80s and the humidity bringing stickiness as the day progresses. A significant weather change for the first half of August is in the offing, however. Read more
---
FOOD & DRINK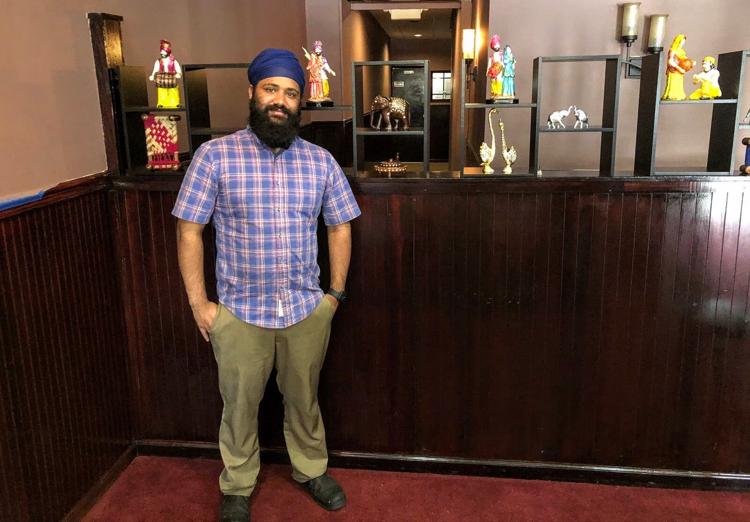 India Gate to expand to Hertel Avenue, New Jewel of India finds a new neighborhood: The pandemic wasn't quiet for two Indian restaurants, as India Gate – the longest-serving Indian restaurant in Buffalo – just announced a second location a little farther north. Jaspal Bath's restaurant is actually filling the spot vacated by New Jewel of India, which found more spacious digs. Read more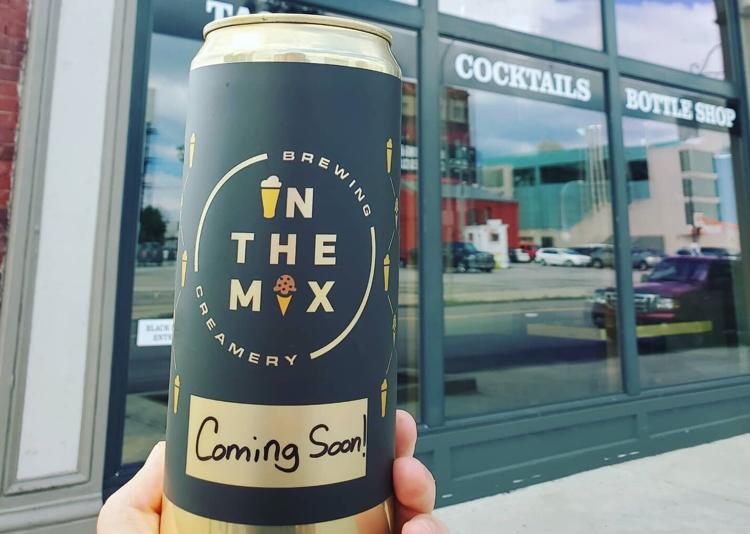 In The Mix finds a spot closer to its fan base: The Barker-based brewery and creamery has announced its first taproom in downtown Buffalo, on Swan Street in the former Black Button Distilling. While beer is their specialty, the craft-beer infused frozen custards draw oohs and ahhs. Read more
---
BLUE JAYS TO BUFFALO
Cardboard cutouts from 'The Natural' ready for Sahlen Field closeup: It's been a long time since 1985, the last time Christopher C. Cardboard was somewhere other than a dusty attic. The inanimate cutout from "The Natural" – with an unexpectedly keen sense of humor – catches up on modern life and isn't daunted by the return of Major League Baseball to Buffalo. Read more
Mike Harrington's MLB Power Rankings: Given the outbreak of positive Covid-19 tests in Major League Baseball, how many power rankings will Harrington release this year? That's far from certain, but what is certain: Giancarlo Stanton is raking, and Joe Kelly is a hero. Read more
---
COLLEGES
St. Bonaventure Athletics returns Covid-free: Head coach Mark Schmidt elaborates on the positive news and discusses how he and his staff plan to educate his players on Covid-19 – but also how to return from extended time away from the court without getting injured. Read more
---
BILLS
Bills guard Jon Feliciano has surgery; possible replacements: The Bills have several in-house options to replace Feliciano in the starting lineup, but newcomers Daryl Williams and Evan Boehm, former fourth-round picks who signed one-year contracts in free agency, might have the inside track. Read more
Visitors: According to reports Friday from the NFL Network and ESPN, a cornerback and defensive tackle were in town Friday to visit the Bills. Read more
---
WITH YOUR MORNING COFFEE
• Whether he was "edgy," "provocative" or "divisive" on air, WBEN-AM radio host Sandy Beach was described as a "good friend" off the air by co-workers new and old during his finale Thursday. Alan Pergament calls Beach's final show "very sweet and nostalgic."
• With area school districts announcing their reopening plans for fall, WKBW gives parents tips for talking to their children about a return to the classroom.
• Paula's Donuts apologized for an incident earlier this week at its Clarence location between an employee and a customer wearing a Black Lives Matter face-covering. WGRZ reports the employee was terminated for not meeting Paula's guidelines for employees.
---
Be the first to know
Get local news delivered to your inbox!