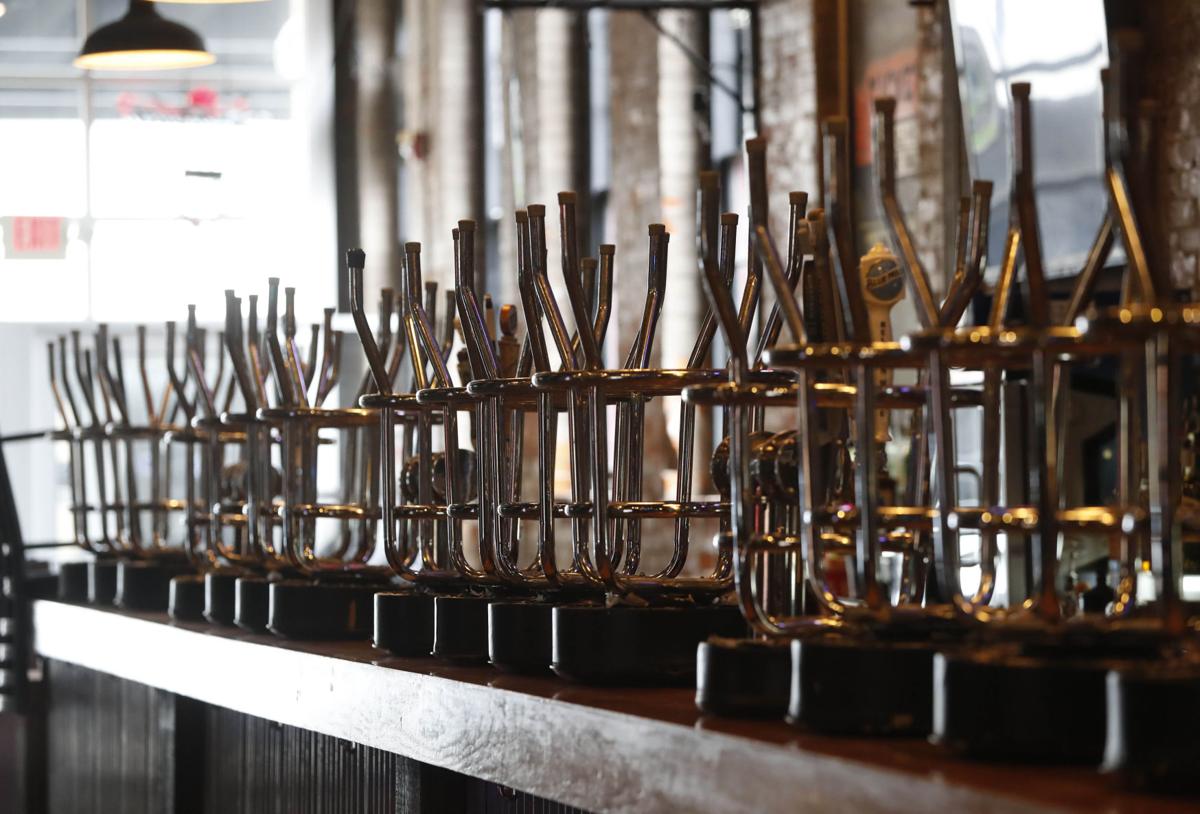 Though the specific details of how reopening will play out for Western New York's music venues, clubs and patrons are, in the main, poised to eagerly embrace the reopening.
But what about the musicians who will be providing that entertainment? Since many of them depend on performing in order to pay their bills, one might assume they'd be both eager to get back to work and completely on board.
However, that's not always the case.
"I'm struggling with this right now," said Allan Uthman of Buffalo alternative-indie band Soul Butchers. "It sucks to disappoint my favorite people, but I do feel a bit like everyone's letting their boredom override their better judgment."
Uthman's comments reflect a concern expressed by many local musicians in the wake of rather damning evidence provided by other states, where early reopening with reduced capacities was eagerly embraced, only to find serious spikes in Covid-19 cases resulting. Many states where bars and restaurants have been open at reduced capacity – Texas, Florida and Idaho among them – are closing their doors again, as significant spikes in coronavirus activity have ensued. All this activity seems to underscore what most health officials have been saying all along – that what we're seeing is still the first wave of the pandemic.
Bearing this in mind, area musicians express mixed feelings about the return of the live music environment that has been a major component in their lives, in many cases for decades.
"I'm just not ready," drummer Rob Lynch said. "I can still be creative. I can still practice, listen, and make things. I can still learn, and I can still collaborate. I just made a 45-minute ambient piece along with (musician/recording artist) Hussalonia and (musician/composer) Jonathan Hughes, working through text and email, to accompany the first Hallwalls 'Mid-Summer Night's Online Draw.' New challenges, new situations, new solutions – I'm OK with it.
"There's no need to rush playing live. We will be musicians for our entire lives, and I don't want anyone's life to be cut short or compromised."
"Our band Wickermen all caught Covid-19 together in March, at a local Friday the 13th gig, and got really sick," Kevin Mahoney said. "We've recovered and we're rehearsing now and feel safe doing it. We don't yet know what's up about playing out live. Our situation is unique, I think."
For others, no protracted soul-searching has been necessary. They're ready to get back to work.
"We are playing concerts," said veteran guitarist George Puleo (the Damone Jackson Outcome, Gamalon, the Need). "I plan to die once. Not twice."
In many cases, local musicians' reactions to the reopening have been at least partially dependent on their economic realities.
Musicians who might perform regularly but aren't solely reliant on those performances for their primary income – meaning, they've got a day job, possibly with benefits and health insurance – are more likely to express reluctance to jump back into the fray. By contrast, musicians who have no such luxury are more likely to be open to a full-scale return to work.
"I'm testing the waters, practicing all social distancing guidelines, and getting tested every two weeks," said Geno McManus, a full-time performer whose pre-coronavirus schedule commonly found him playing gigs between five and seven nights a week.
"I'd like to be able to ride it out, but I'm not making any money and unemployment will run out in a few weeks. I think if we're the required 12 feet away from an audience and wearing masks in between sets and limiting social interaction, as well as getting tested regularly, we should be OK. We (McManus and co-vocalist/guitarist Frank Grizanti) have also decided that if a place is running its business like Covid-19 doesn't exist, we won't play there.
"I don't see another way to do things. If I could get production, mixing, or session work, I would gladly stay home. But that work isn't around, really. So my advice to all of us is – wash your hands, eat healthy, build your immune system, get tested, and be smart."
Buffalo live music venues and clubs, having taken a major financial hit during the Covid-19 shutdown, are eager to reopen. Their patrons appear to be, in the main, equally eager. But as New York State prepares to implement phase four of its reopening strategy, questions regarding how all of this will play out remain. Even with the expected green
Other musicians are looking for ways to mitigate the loss of live music by exploring different financial opportunities within the music-based economy.
"I've been spared economically by continuing giving lessons digitally during the shutdown," singer/songwriter Katie Ann Grossi said. "Surprisingly, digital lessons have worked well – the students have learned a lot of music and are happy.
"Another positive note is that I have been able to connect with my fans in a different way that's more intimate by playing live performances from my artist page. I also pushed myself to write an entire album during quarantine. Overall, the quarantine made me think outside of the box and challenged me to find success in other creative avenues. I think I'm a better musician, music teacher and music artist because of it."
Even those musicians who've been wary of returning to the live music scene in the middle of a pandemic acknowledge the emotional void that has been created by the lack of musical fraternity over the past four months of inactivity.
"I felt safe at Sportsmen's," Megan Brown said, whose band Grosh played a reduced-capacity show at the venue. "I know that they submitted their plans for approval before opening and I saw everyone following the rules – masks were worn, the audience was seated far from the stage, and people stayed at their assigned seats when they weren't going to the bar or the bathroom. I never felt crowded or uncomfortable and along with wearing my mask, I stayed vigilant in washing and sanitizing my hands frequently and not touching my face. 
"Aside from feeling safe, I was choked up with tears of joy as soon as the band started playing and overwhelmed by emotional relief and gratitude. I feel like as long as we do this carefully, we can keep each other safe and much happier."
Musician and bandleader Eric Crittenden says he'll play "where it's proven to be safe, which means, for me, outside," but also points to the broader role that musicians play in our community.  
"Musicians play," Crittenden said. "That's our place in the village. And we should play, if we can. Isolation and fear will kill both creativity and people way before Covid-19 does. Fear has no place in an artist's life. None."
Soul Butchers guitarist Uthman prefers to take the long view.
"Life is long," he says. "A year of not playing is short."
Stay up-to-date on what's happening
Receive the latest in local entertainment news in your inbox weekly!