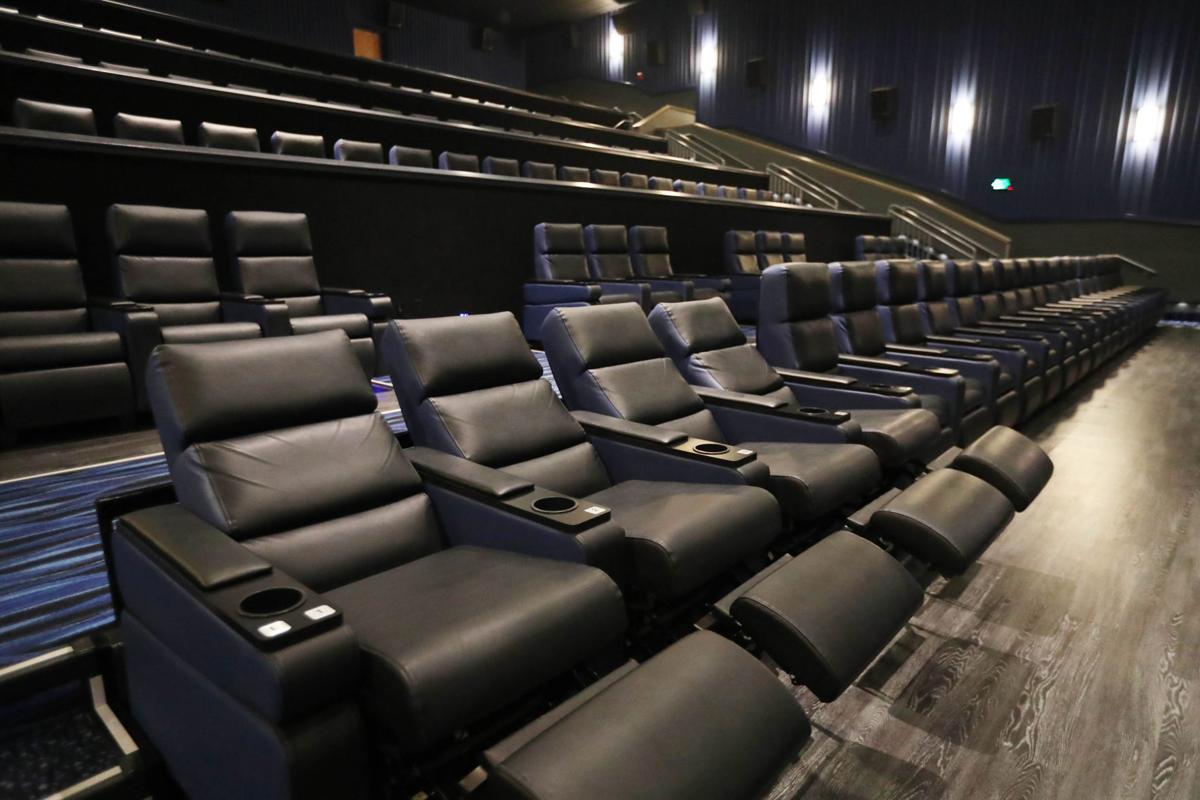 When the call comes for local movie theaters to finally reopen, they will be ready with popcorn, new safety precautions and staffing. The one thing they won't have right away: first-run movies.
A growing list of summer movies are piling up alongside delayed spring releases like the Buffalo-made "A Quiet Place Part II" and Disney's live-action "Mulan" because studios won't open big-budget films without being able to recoup their money.
They need audiences to release films and theaters need films to reopen. It's the movie equivalent of the chicken and the egg.
So when Buffalo-area theaters were originally included in the June 30 phase four reopenings, the first-run cinemas – AMC, Regal, North Park Theatre, Dipson Theatres and the Aurora Theatre – still didn't plan to reopen until July 10 or later.
"Studios have put millions of dollars into making a movie. The film studios need market share and until enough markets open, they won't release the movies," said Michael Clement, president of the locally owned Dipson Theatres, who said he continues to get calls from patrons asking "when are the new movies coming?"
One industry estimate is that at least 80% of theaters will need to reopen nationwide. That's not likely to happen soon as rising Covid-19 cases have forced theaters in Los Angeles, Arizona and Connecticut to close again and delayed reopenings of theaters including throughout New York State. (New York City entered phase three on Monday.)
In simpler terms, Buffalo is not going to see mainstream new movies, especially those expected to be blockbusters, until cinemas in New York City and Los Angeles reopen.
"The studios are really going to dictate when we open," Clement said. "Do we want to open? Yes. But we can pick all the dates we want and say that's when we'll open, but no one knows. The governors don't know, the president doesn't know, no one knows how long the pandemic will go on and the dates will continue to move."
If you want an idea of when movie theaters may reopen, keep an eye on "Tenet."
Director Christopher Nolan's $200 million mind-bending spy thriller is the summer's most anticipated big-screen release. But each time the film's opening day shifts – as it has three times – it causes a domino effect throughout the industry, delaying not only other movies but theater reopenings, too.
Within a day of "Tenet" moving to Aug. 12 last week, multiple films followed suit including "Mulan" (to Aug. 21) and Russell Crowe's road rage thriller "Unhinged" (July 31). AMC Entertainment and Regal delayed their theater reopenings by nearly three weeks from July 10 to July 30 and 31, respectively.
AMC even cited "Tenet" as the reason for the delay in a news release stating "the new reopening date aligns with updated release timing for major theatrical blockbusters Warner Bros' 'Tenet' (Aug. 12) and Disney's 'Mulan' (Aug. 21)."
Can movie theaters reopen without these first-run films? Yes, to a degree.
"If the governor says we can reopen, we will. We will be open whether 'Tenet' or 'Mulan' or the Russell Crowe picture 'Unhinged' are available to us," said Ray Barker of the North Park. "We would play repertory or archival films even if there isn't a single first-run Hollywood movie available. But I can't go to Criterion or another distributor and say we want to book A, B and C without an opening date."
Second-run and specialty theaters like Dipson's McKinley Mall and the Screening Room Cinema Café will reopen because their programming isn't dependent on new films. The Screening Room, for example, has planned to have "Back to the Future" as its first film and that hasn't changed with delays.
The Transit Drive-In, which reopened May 15, has filled its screens with "older" movies like "Jumanji: The Next Level," "Ghostbusters" (1984) and "Jurassic Park" while waiting for the first-run films.
Regal Cinemas has taken note and plans to reopen its theaters with a new "classic" series including "Black Panther," "Jaws" and "The Lord of the Rings" trilogy.
In the end, Buffalo's locally owned independent theaters may benefit from the flexibility and diversity of their programming as the chains will be tying up screens with the same big studio films and vying for the same audience.