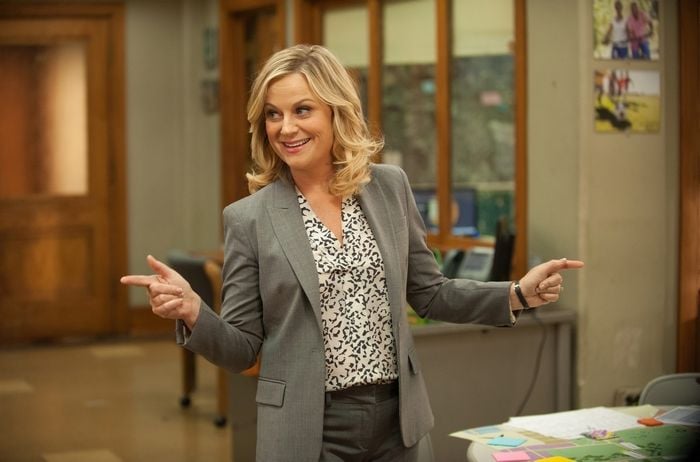 By now, you may have seen the promos for Peacock, NBCUniversal's new streaming service.
And you may be wondering several things, including what's the name about, what will it cost and what programs are on it?
The name comes from the famous colorful NBC Peacock that has been a symbol of the network since the 1950s.
Peacock launches Wednesday on mobile, web and connected TV platforms with a free tier, a Peacock Premium tier with more offerings for $4.99 and an ad-free Peacock Premium for another $5.
If it is free, I've always wanted it.
With all the other streaming sites to choose from – Disney+ ($6.99 monthly), HBO Max ($14.99), Netflix ($12.99), Amazon Prime ($8.99), CBS All-Access ($5.99) Hulu ($5.99) and Apple TV ($4.99) among them – free sounds like such a deal.
I mean who has about $60 a month to spend on all those streaming sites if they aren't bundled? And that's before you may pay another $60 for high-quality streaming.
At launch, Peacock Premium will be bundled and included at no additional cost for more than 24 million Xfinity X1 and Flex customers, and Cox Contour customers.
Of course, that doesn't help anyone in Western New York.
An NBC Universal spokesperson told me it is in talks with other distribution partners, which would include Spectrum, DirecTV and FiOs that are available in the Buffalo area.
Anyone can access Peacock on Wednesday on peacocktv.com. In addition, it is available across mobile, web and connected-TV devices including Apple, Comcast, Cox, Google, LG, Microsoft Xbox, Sony Playstation and Vizio.
The free Peacock tier features 7,500 hours of movies and series and on-demand news, sports, late night and reality TV programs.
Peacock Premium has twice as much content – 15,000 hours.
Eventually, Peacock Premium will carry NBC's late-night shows, "The Tonight Show Starring Jimmy Fallon" and "Late Night with Seth Meyers," in prime time before NBC affiliates like WGRZ-TV (Channel 2) carry them starting at 11:35 p.m. weekdays. But that plan is delayed until those shows return to their studios. Peacock Premium won't be streaming either show early in their at-home format.
Two of the most attractive Peacock programs likely are two popular NBC series that have been streamed elsewhere – "The Office" (which moves to Peacock after its Netflix run ends on Jan. 1, 2021) and "Parks and Recreation," which leaves its present streaming services in October.
Naturally, Peacock has a large library of NBC programs, including some of my favorites, "Friday Night Lights" and "Parenthood," "Heroes," "Law & Order: SVU" and "Saturday Night Live."
You may be surprised to see the list includes "House," a Fox series. However, it was co-produced by an arm of NBC, which sold it to Fox.
Notably missing from Peacock is "Friends," the NBC series that ran from 1994-2004. It was produced by Warner Brothers. That is part of Warner Media, which recently introduced the streaming site HBO Max. The exclusive streaming rights to "Friends" sold to HBO Max for a reported $425 million.
Peacock also recently announced a deal with one of NBC's competitors, Viacom/CBS, that allows it to stream Paramount movies and series that were initially carried on CBS and Showtime.
According to an NBC release, the ViacomCBS properties include "Ray Donovan," "The Affair,"  "Charmed," "Undercover Boss," "The Game," "Everybody Hates Chris" and "Real Husbands of Hollywood," which also are available on ViacomCBS platforms.
The release added that films in the Paramount library that will stream on Peacock in limited exclusivity windows throughout 2021, 2022, and 2023 include "The Godfather" trilogy, "Catch Me If You Can," "The Talented Mr. Ripley," "American Beauty," "Patriot Games," "Last Holiday," "Fatal Attraction," "The Firm" and "An Officer and a Gentleman."
Peacock will also carry a catalog of original programs, including "Brave New World," "The Capture," "Intelligence" and "Lost Speedways;" sports documentary "In Deep with Ryan Lochte;" and the full-length film "Psych 2: Lassie Come Home."
Of course, the recent production shutdown in Los Angeles due to the coronavirus pandemic could delay some of the new series.
According to the release, the extensive Peacock list also includes current season programs from NBC and Telemundo, hundreds of blockbuster movies including the "Fast & Furious" franchise, "E.T.," "Lost in Translation" and "Shrek."
The library of comedy repeats include "30 Rock," "Monk," "King of Queens," "Everybody Loves Raymond," "Two and a Half Men," "Frasier," "George Lopez" and "Cheers."
The dramas include "Downton Abbey," "Yellowstone," Battlestar Galactica," "Psych" and "Parenthood." "
The kids' series include "Curious George," "Where's Waldo?" and "Cleopatra in Space."
Peacock will also carry daily programming highlights from "Today," "NBC Nightly News," "Meet the Press," "Noticias Telemundo," MSNBC, CNBC, NBC Sports, "E! News" and "Access Hollywood."
There will be clip-based channels offering the best of Fallon, Meyers and "SNL" sketches.
NBC Universal announced last week that Peacock Premium will present more than 1,500 hours of Premier League live match and shoulder programming.
In other words, soccer fans will likely see at least 10 goals in those 1,500 hours.
Kidding. I love soccer. Ask my adult children.
NBC Universal claims it is "the most robust offering ever available in the U.S." and will include full-event replays for all 380 matches on-demand (after 9 p.m. ET). It added all content presented on "NBC Sports Gold's" "Premier League Pass" will shift exclusively to Peacock Premium with the start of the 2020-21 Premier League season.