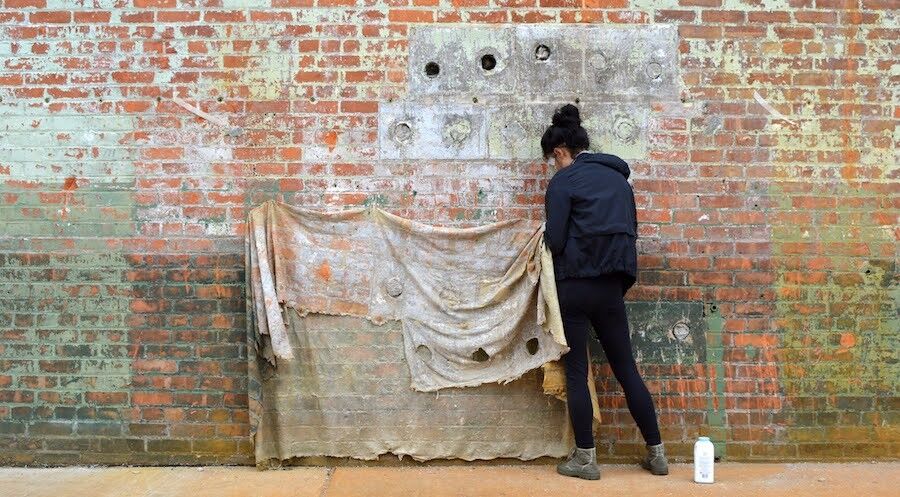 Here's a look at some virtual events offered by area cultural organizations.
The Buffalo Philharmonic Orchestra's traveling music video series called Out of the Box next showcases Niagara Falls. Performing Trio Sonata for Two Oboes and Bassoon in D Minor by George Frideric Handel, this classic Baroque piece offers a stark contrast to the roaring power of the falls. The trio will be performing in a glass observation deck, showcasing the falls from a rare vantage point. Broadcast is free on the BPO's YouTube channel. It is available to view for 30 days from its Jan. 19 release date. No tickets or reservations are required.
In this dramedy, based on her book "Finding Mr. Rightstein," author Nancy Davidoff Kelton takes us through the whirlwind of dating as a divorced mother in New York City and all of the "wrongsteins" she's met along the way. This will be the first public reading of the play. Kelton is the author of seven books, and has been published in the New York Times and the Boston Globe. This Zoom event is free, but advance registration is required at jccbuffalo.org/event/finding-mr-rightstein.
Buffalo Arts Studio exhibits, opens Jan. 22
The Buffalo Arts Studio is presenting two new solo exhibitions, Justina Dziama's "A Millimeter of Space" and Felipe Shibuya's "Black Cherry," from Jan. 22 to March 6. To celebrate the launch of the exhibitions, a virtual tour and artist talk via Facebook Live is at 6 p.m. Jan 22 as part of M&T Fourth Friday at TriMain Center. These exhibitions are part of the National Endowment for the Arts' Activism in Arts project, which reflects the belief that artists and curators can enact change in their community through meaningful and accessible education via art. Dziama's exhibition of latex casings explores the deterioration of buildings due to deindustrialization and disinvestment, particularly in Buffalo's East Side neighborhood. Shibuya's visual exhibition displays data based on the contributions of immigrants across the United States and showcases them via a felled black cherry tree. If you wish to visit in person, the exhibit continues through March 6 and can be viewed during gallery hours from 11 a.m. to 5 p.m. Tuesday through Friday and 10 a.m. to 2 p.m. Saturday.
Buffalo Toronto Public Media is hosting an hourlong panel discussion on "Discovering New York Suffrage Stories," the latest WNED PBS original television documentary. The documentary explores the intersection of women's voting rights and race over the course of three generations. While white women were focused on the right to vote, Black women were not only fighting for suffrage, but also for civil rights and racial equality. Hosted by WNED PBS executive producer, Lynne Bader, attendees will be offered a sneak peak of the documentary, followed by a panel discussion on this oft overlooked convergence in history, and what parallels there are to today. The full 30-minute documentary premieres at 9 p.m. Feb. 1 on WNED PBS.
Reading: "s05e02: We Want It All," 8 p.m. Jan. 29.
Local poetry magazine Peach Mag is teaming up with independent literary press Nightboat Books for a virtual reading of "We Want It All: An Anthology of Radical Trans Poetics." The anthology is a collection of poems that explore the experience trans people have in relation to embodiment, history, pop culture and desire. The reading will consist of six contributors to the anthology, including several Peach Mag alumni, and will be hosted by anthology editors Kay Gabriel and Andrea Abi-Karam. The Zoom event is free with advance registration required.
This virtual wine tasting and culinary educational experience is also a fundraiser for Frank Lloyd Wright's Graycliff in Derby. Tickets include three bottles of premium Italian wine (one white and two red) and access to the Zoom event led by Mark Fornatale, Italian portfolio manager at Skurnik Wine & Spirits, and Tom and Caitlin Moriarty of Moriarty Meats who will present a cooking demonstration. You can add-on the option of house-made meatballs (pork and beef, dairy-free and gluten-free) and sauce from Moriarty Meats. Also included in the virtual program is video content related to Frank Lloyd Wright's Graycliff. Wine/meatball pickup is available from Jan. 28 to 30 at Graycliff (6472 Old Lakeshore Road, Derby) and Moriarty Meats (1605 Elmwood Ave.). Tickets start at $90. To purchase tickets or learn more about the wine and event, visit one.bidpal.net/getsauced.